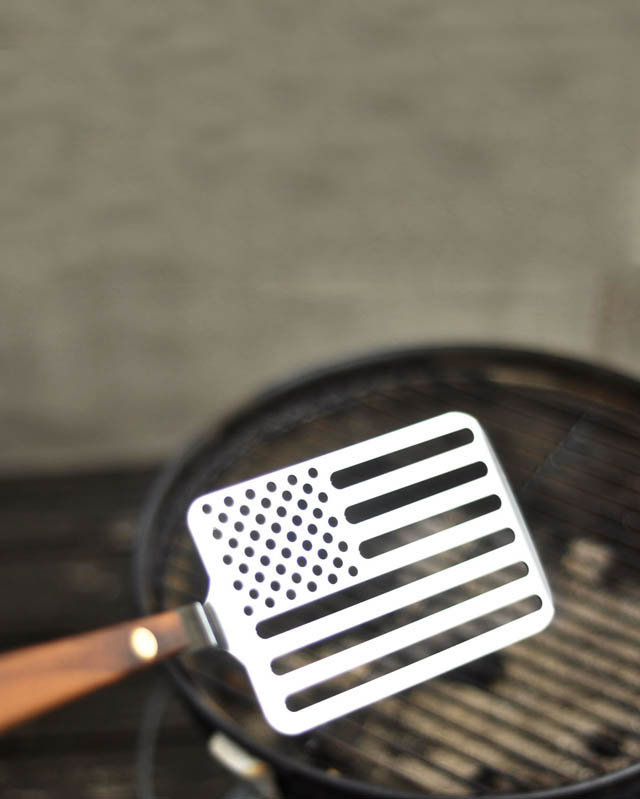 Star Spangled Spatula Stainless Steel
No longer available - Sorry.
A professional all-American chefs spatula.
Hand fabricated by one of the oldest and most-respected cutlery manufacturer in the United States using energy harvested from Massachusetts' Deerfield River, this spatula pays homage to the USA's stars and stripes, as well as our country's love affair with outdoor grilling. Crafted of solid walnut and stainless steel, the Star Spangled Spatula's use of quality materials, along with its patriotic vernacular, make it a pop design classic. It is perfect for any backyard barbecue and will last a lifetime.
Made by Suck UK