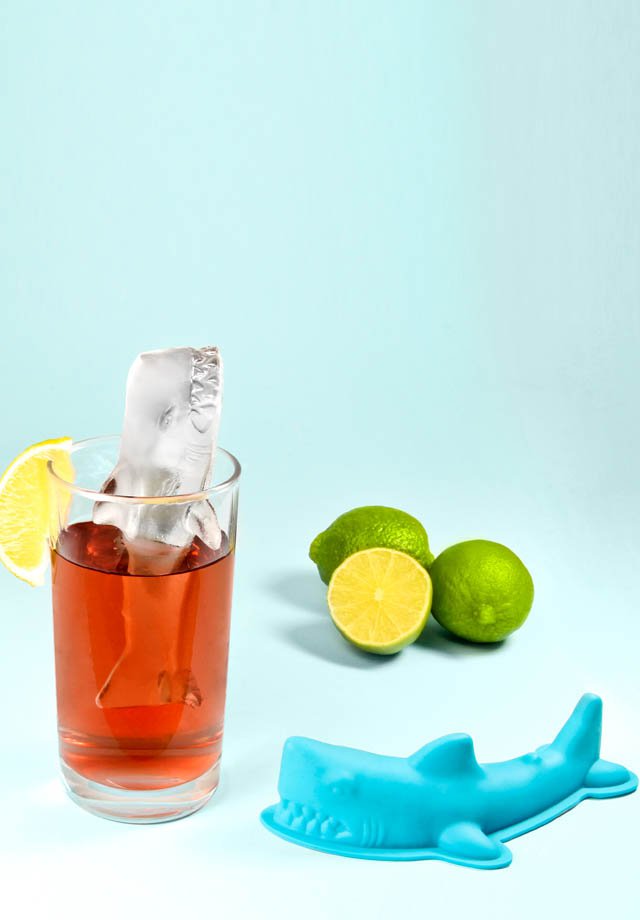 3D Shark Ice
No longer available - Sorry.
Make monster size shark ice cubes.
Giant shark shaped 3D ice sculptures for drinks. A silicone ice cube tray for making extra-large ice cubes… so big that you may need to buy larger glasses, the 3D shark leaps right out of the drink. Cleverly designed to stand level in your freezer, and flexible enough to reveal every terrifying detail in the ice. Do you dare take another sip?
Made by Suck UK