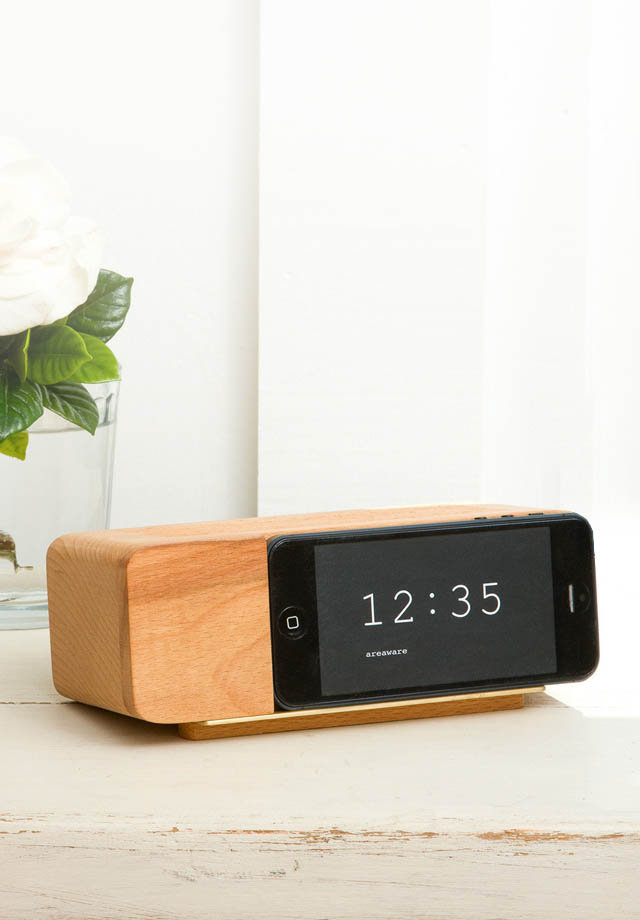 Alarm Dock for iPhone
No longer available - Sorry.
Bedside clock holder for your iPhone5.
The Alarm Dock turns your iPhone into a nostalgic looking flip clock. Your charging lead can be pulled through it, allowing your device to recharge while docked at night. Download the free AlarmDock app from the App Store to display the time throughout the night. A simple wooden holder without built-in electronics or speakers. A great gift for anyone who charges their iPhone by the bed.
Made by Suck UK