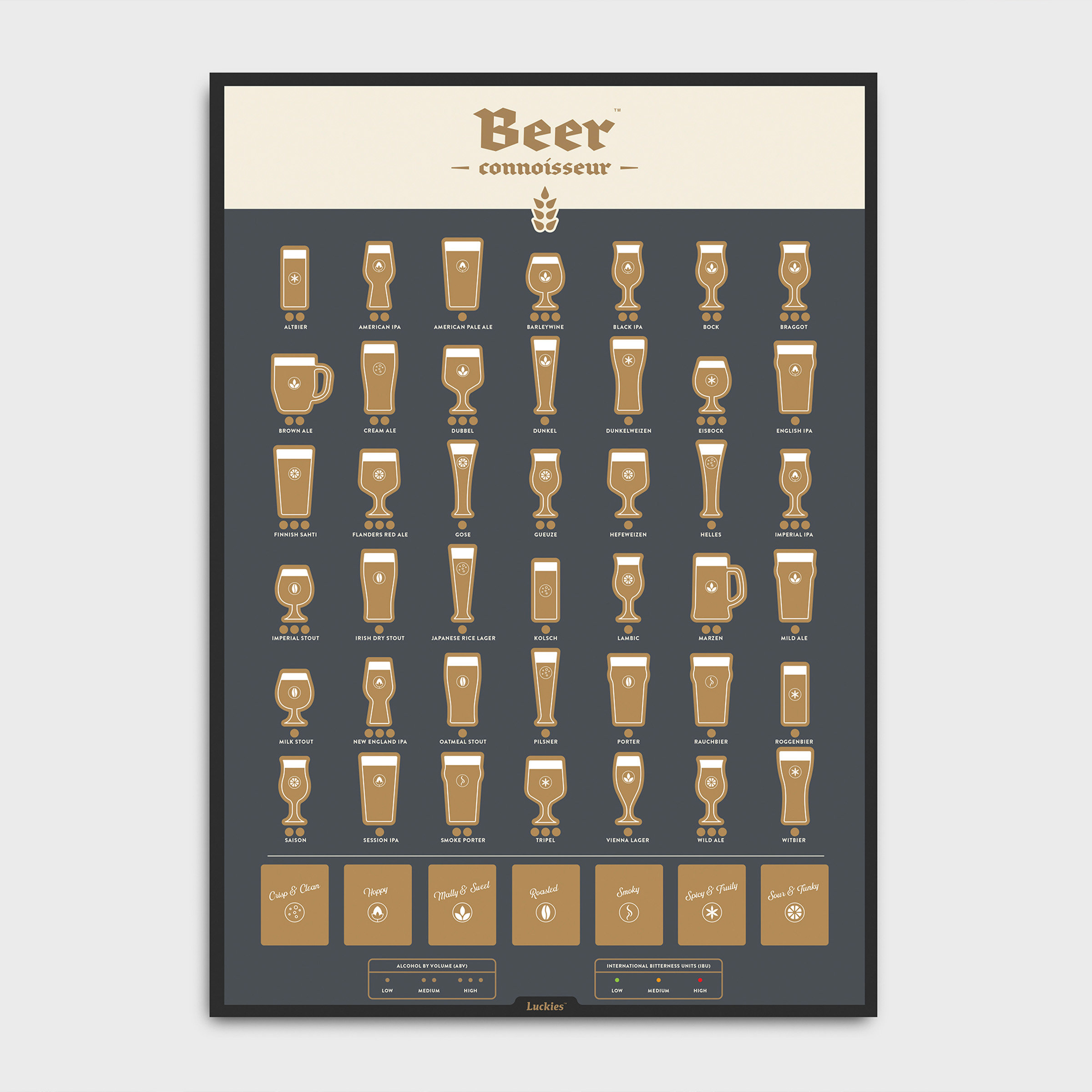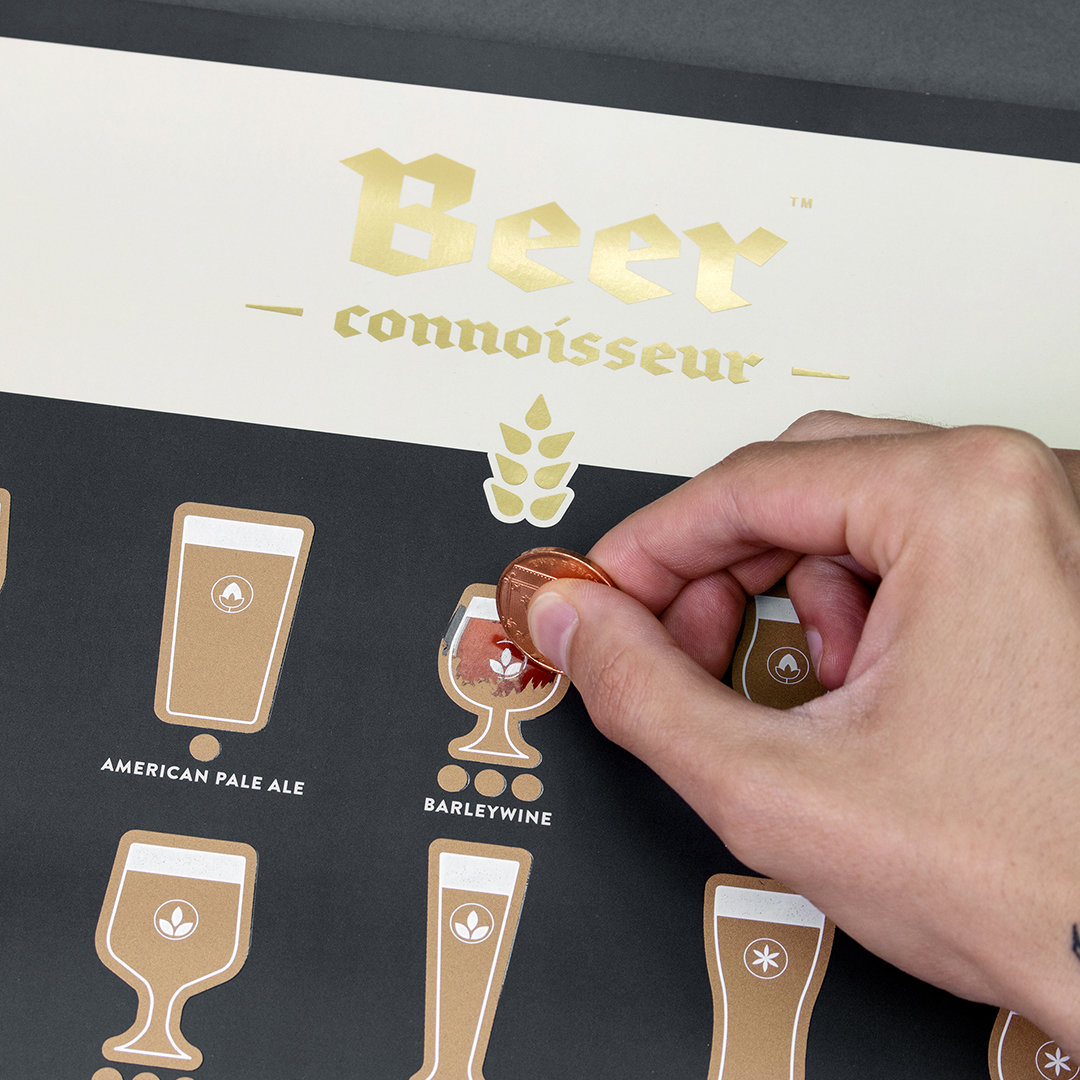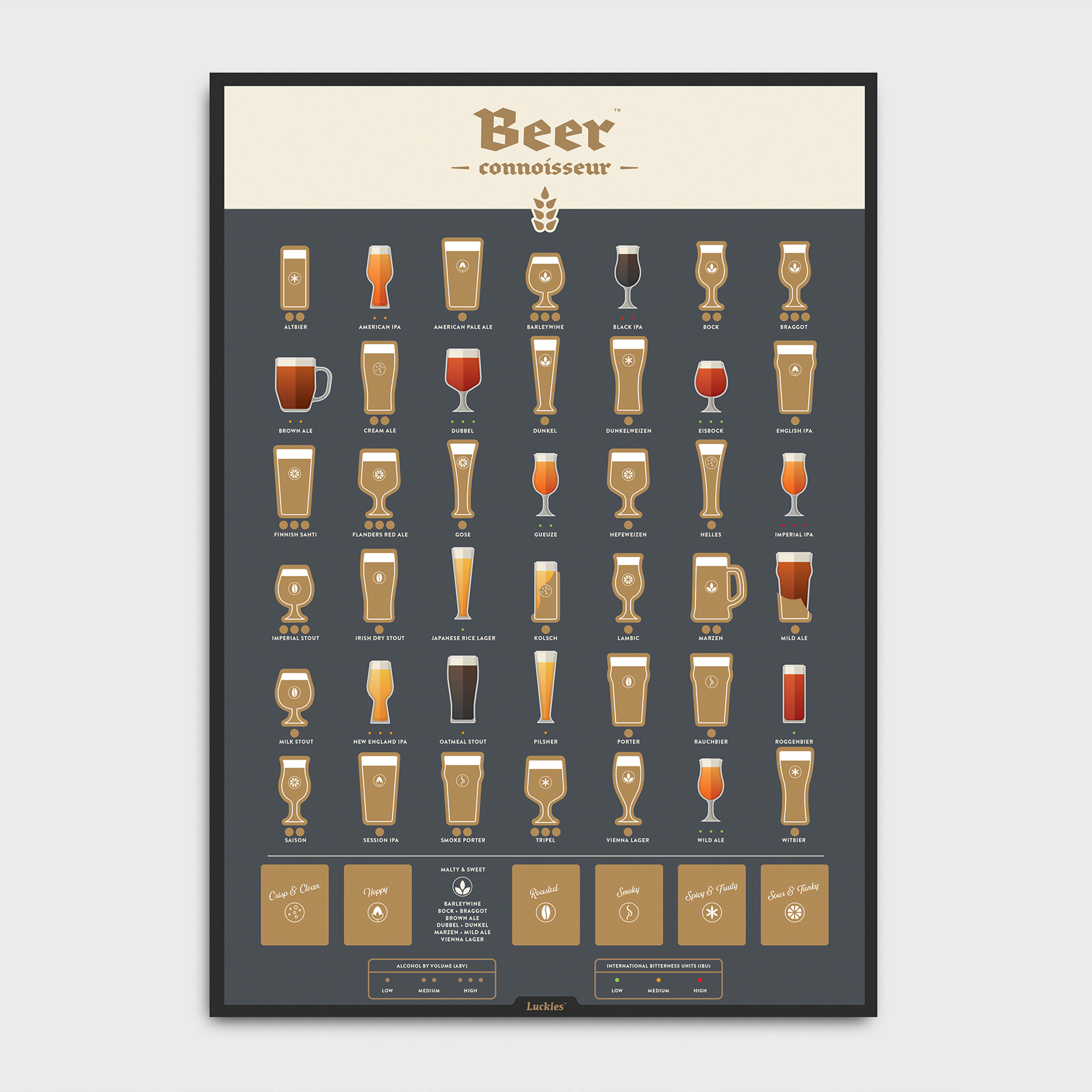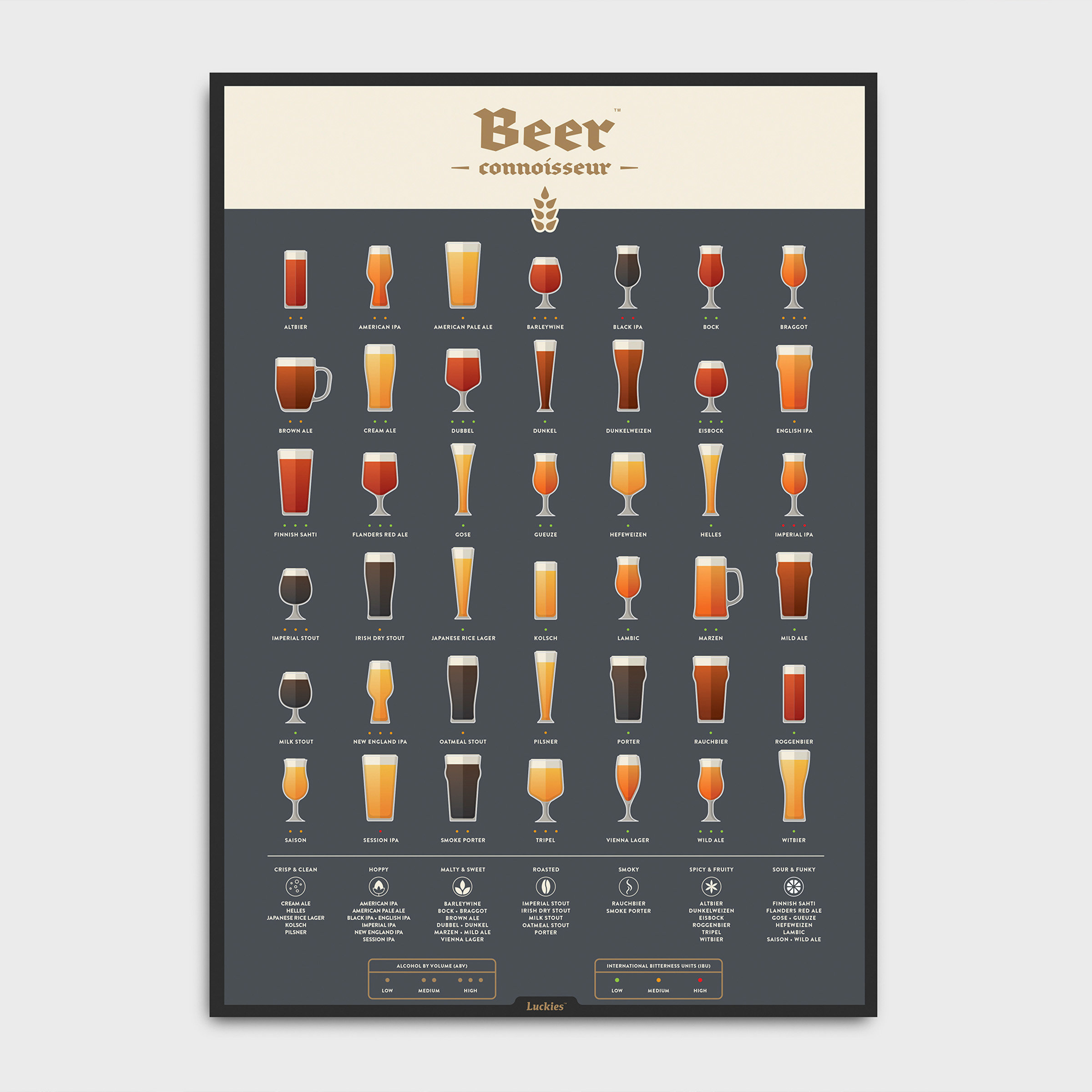 Beer Connoisseur Poster
Beer facts scratch poster (Luckies)
Scratch foil off the beers as you review
Features facts about 42 beers
Includes flavour profile booklet
Whether you love your light lagers, dark lagers, pale ales, or IPAs – our Beer Connoisseur Poster is the perfect gift for all ale aficionados, or an opportunity to treat yourself to a few brewskis. Scratch off each of the 42 beverages as you try them, and collect facts along the way about flavour profiles, and even beer glasses.
An idea by Luckies of London made by Suck UK
0 x 0 x 0mm | 0g
The designer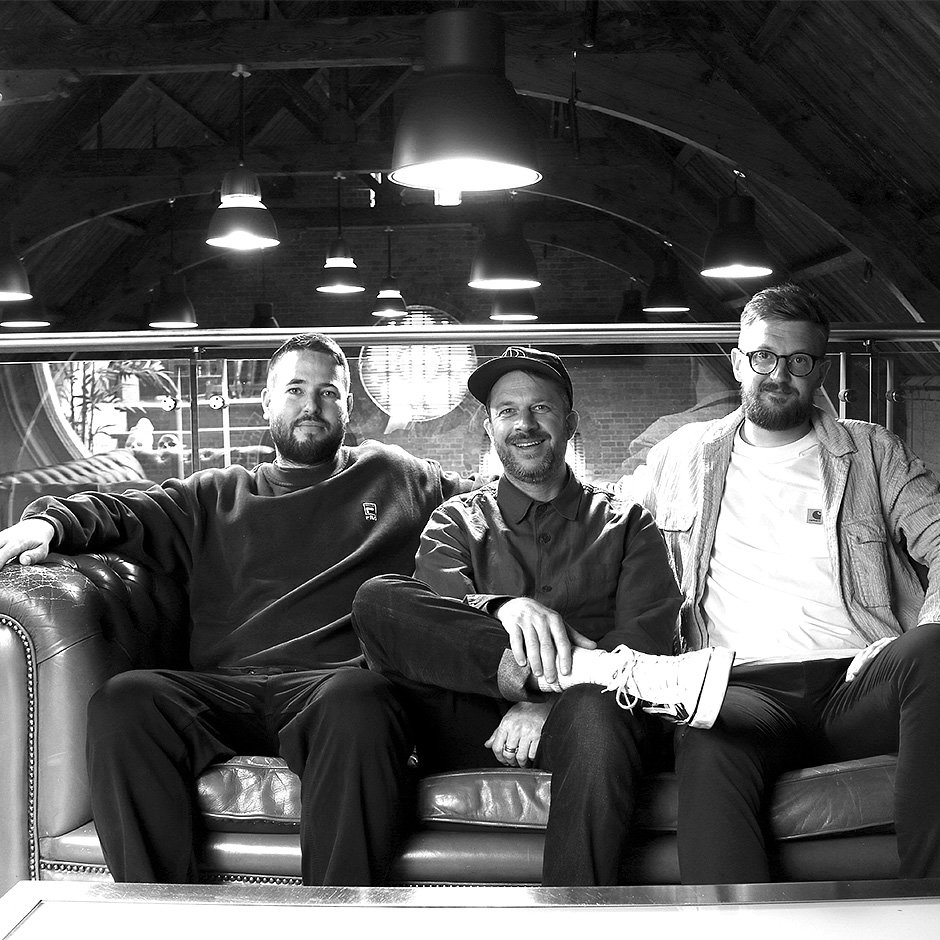 Luckies of London
Give someone an amazing gift, and you're telling them they mean something to you. That they're an important part of your life. That you care enough to bother finding something original that you know they'll love. And that puts a smile on their face. Finding that perfect gift feels amazing too. And that's what we're here for, to help you Give original.
www.luckies.co.uk