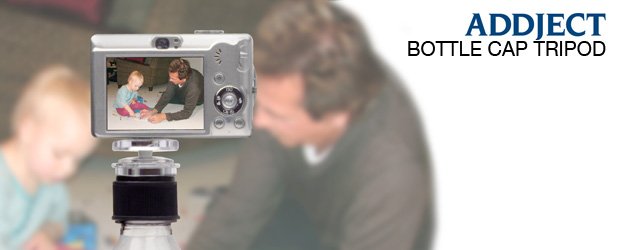 Bottlecap Tripod
No longer available - Sorry.
Addject's plastic bottle-mounting tripod
This natty little device fits on the top of any bottle, and fits any compact camera on top of it and pivots to a 15 degree angle. So you can now set the timer and be the star in all of your photos. Ingenious!
Made by Suck UK