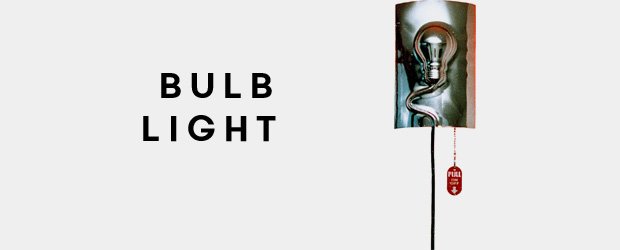 Bulb Light
No longer available - Sorry.
Stainless Steel Wall Light.
Named after the classic form of a light bulb pressed into the surface of this polishes stainless steel lamp. Fix it to the wall and use standard or coloured light bulbs to create different effect. Supplied with a red "fire glow" bulb to create a nice warm glow. The on off switch is the old fashioned pull type, with a beautiful action and is a pleasure to use.
Made by Suck UK