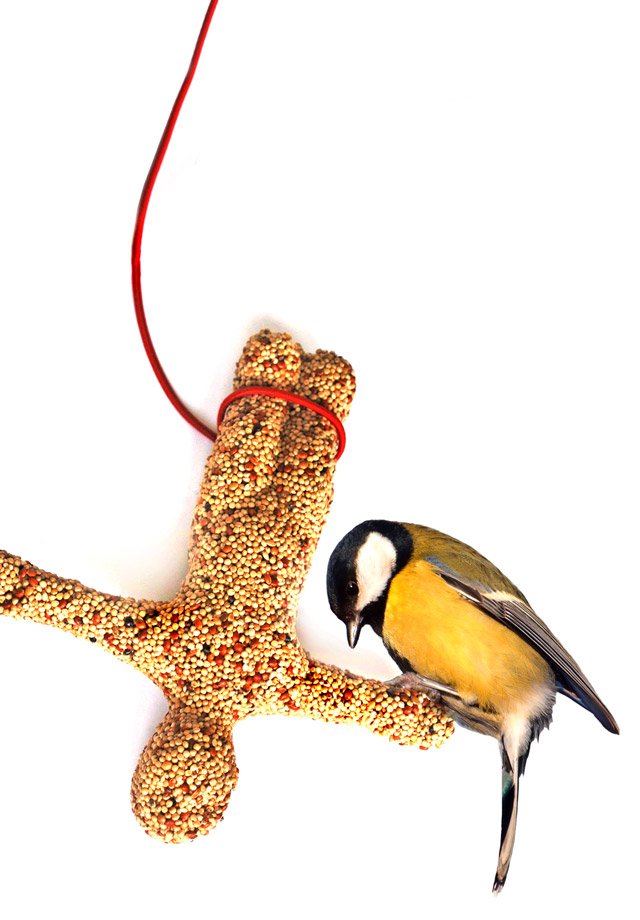 Bungee Bird Feeder
No longer available - Sorry.
Bungee jumper made from bird seed.
Made from bird food, this extreme-sports dude will bungee dive from wherever you hang him. Put him outside your window and watch him impress the birds with his daredevil antics, or suspend him from a tree or your garden shed. Actually the birds are more likely to be impressed how tasty he is.
Made by Suck UK