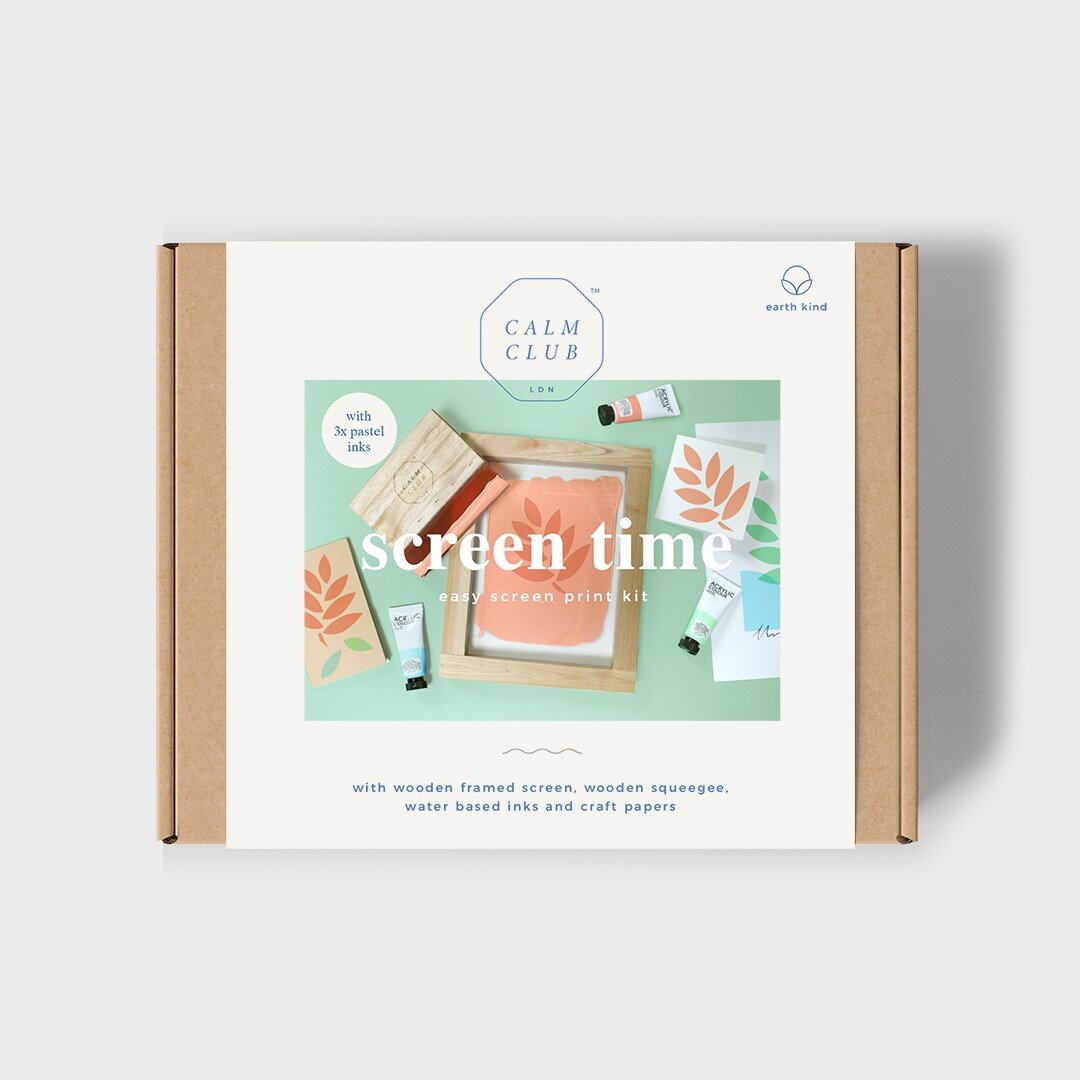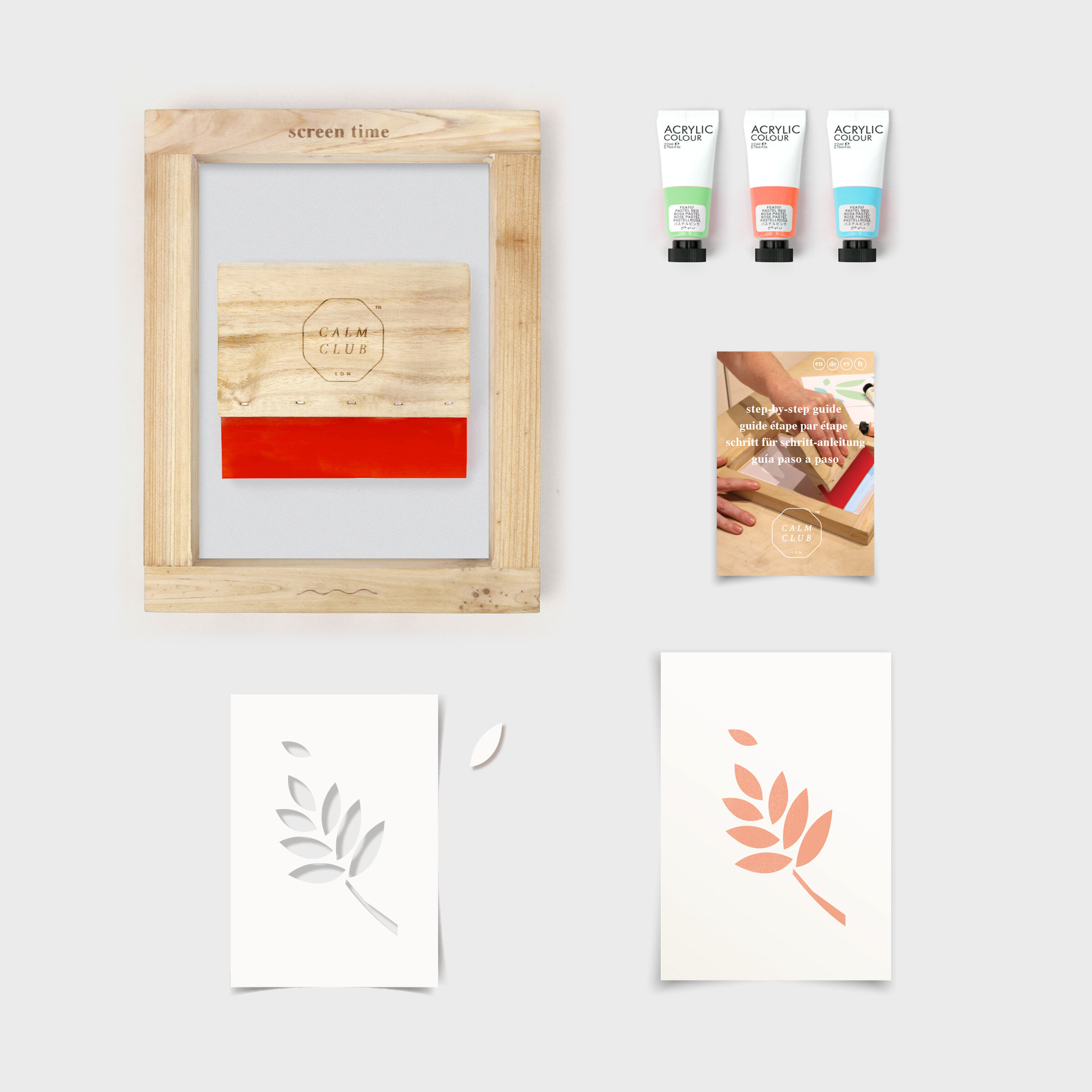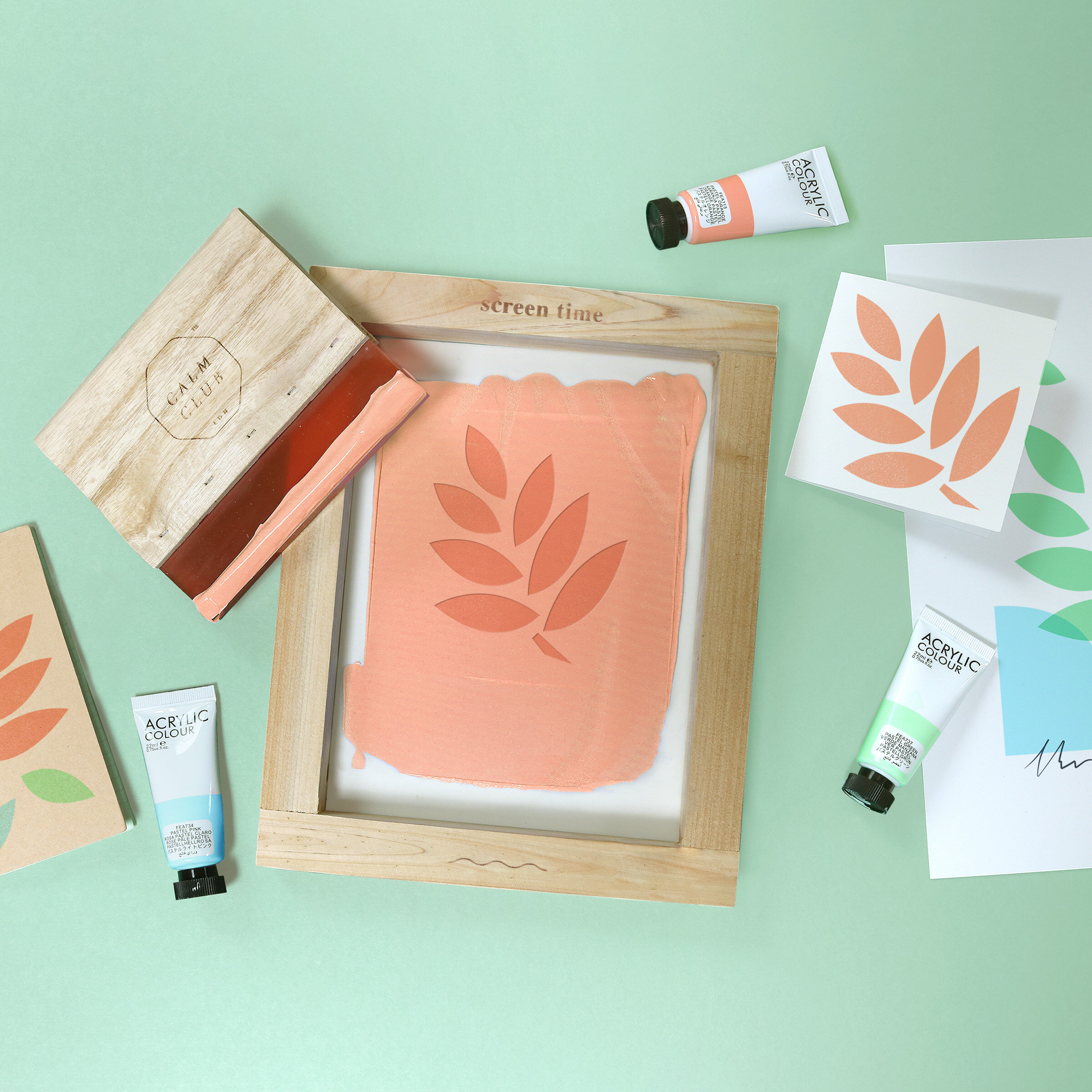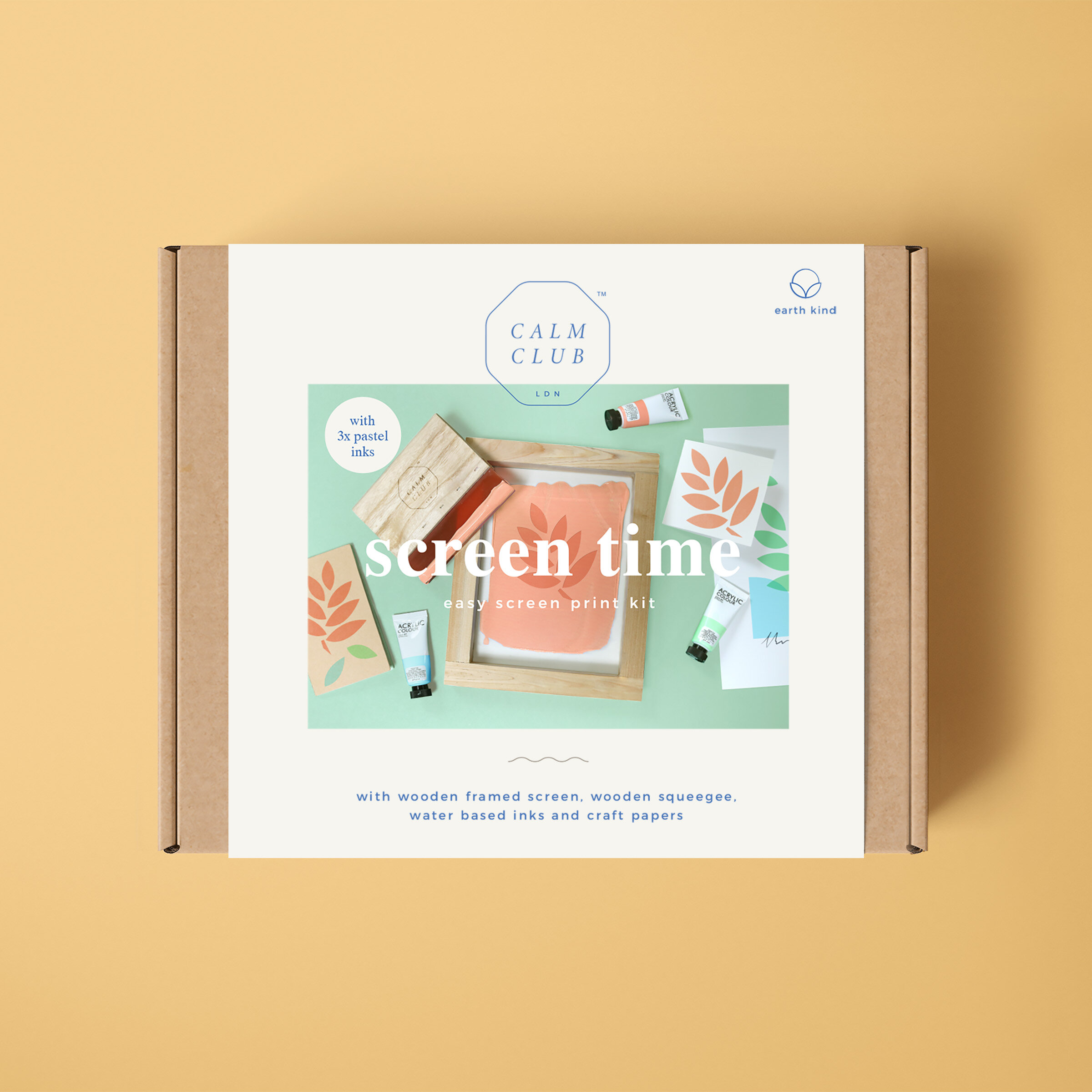 Screen Time
Calm Club DIY Screen Printing Kit (Luckies)
Design & print your own greeting cards and more.
Starter kit to get you screen printing in minutes.
Waterbased inks, screen, squeegee and template paper.
Includes step-by-step, how-to guide to screen printing.
The inks in this kit are suitable for printing on paper and card.
No experience necessary!
DIY screen printing kit and step-by-step guide, developed so that anyone can design their own greeting cards, posters, flyers, notebook covers, art prints or anythinging else on paper, Whether or not you've printed before, your imagination is your only limitation. Our reusable template papers and water based inks mean no nasty chemicals or single use screens. Just print, rinse and repeat. All you need is water, tape and some fresh ideas!

What's in the box:
• Pre-stretched screen with wooden frame
(16 x 22 cm / 6 x 9 in print area)
• Wooden handled squeegee (16 cm / 6 inch)
• Pastel coloured water-based inks (3x tubes, 22ml each)
• Waterproof stencil paper to make your own templates
(10x sheets)
• Plain art paper (10x sheets)
• Step-by-step guide
An idea by Luckies of London made by Suck UK
272 x 25 x 212mm | 0.7Kg
The designer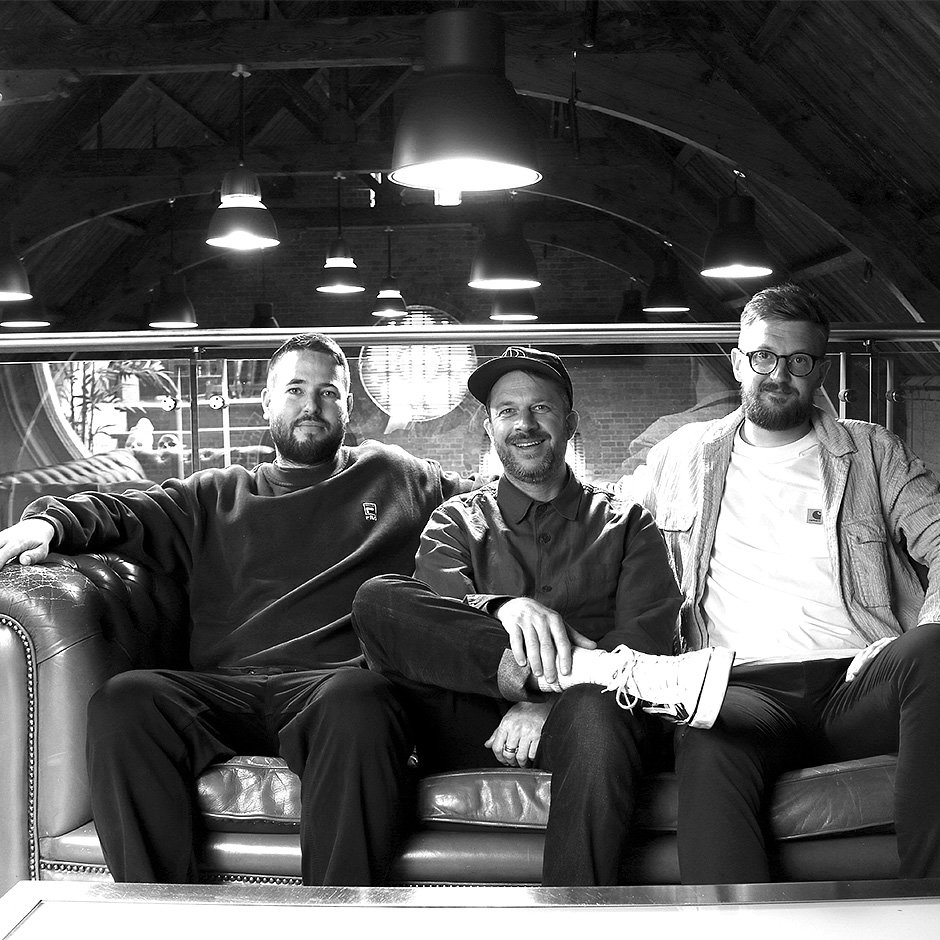 Luckies of London
Give someone an amazing gift, and you're telling them they mean something to you. That they're an important part of your life. That you care enough to bother finding something original that you know they'll love. And that puts a smile on their face. Finding that perfect gift feels amazing too. And that's what we're here for, to help you Give original.
www.luckies.co.uk