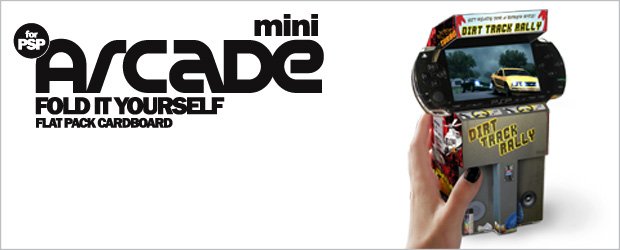 Cardboard Mini Arcade
No longer available - Sorry.
Mini arcade machine for PSP - fold it yourself out of card
Cardboard Classics! Mini arcade machine to hold your PSP. Great little replica of an 1980s arcade machine with retro graphics. So real it even has graffiti and discarded crisp wrappers inside!! Flat-pack, fold-it-yourself cardboard.
Made by Suck UK