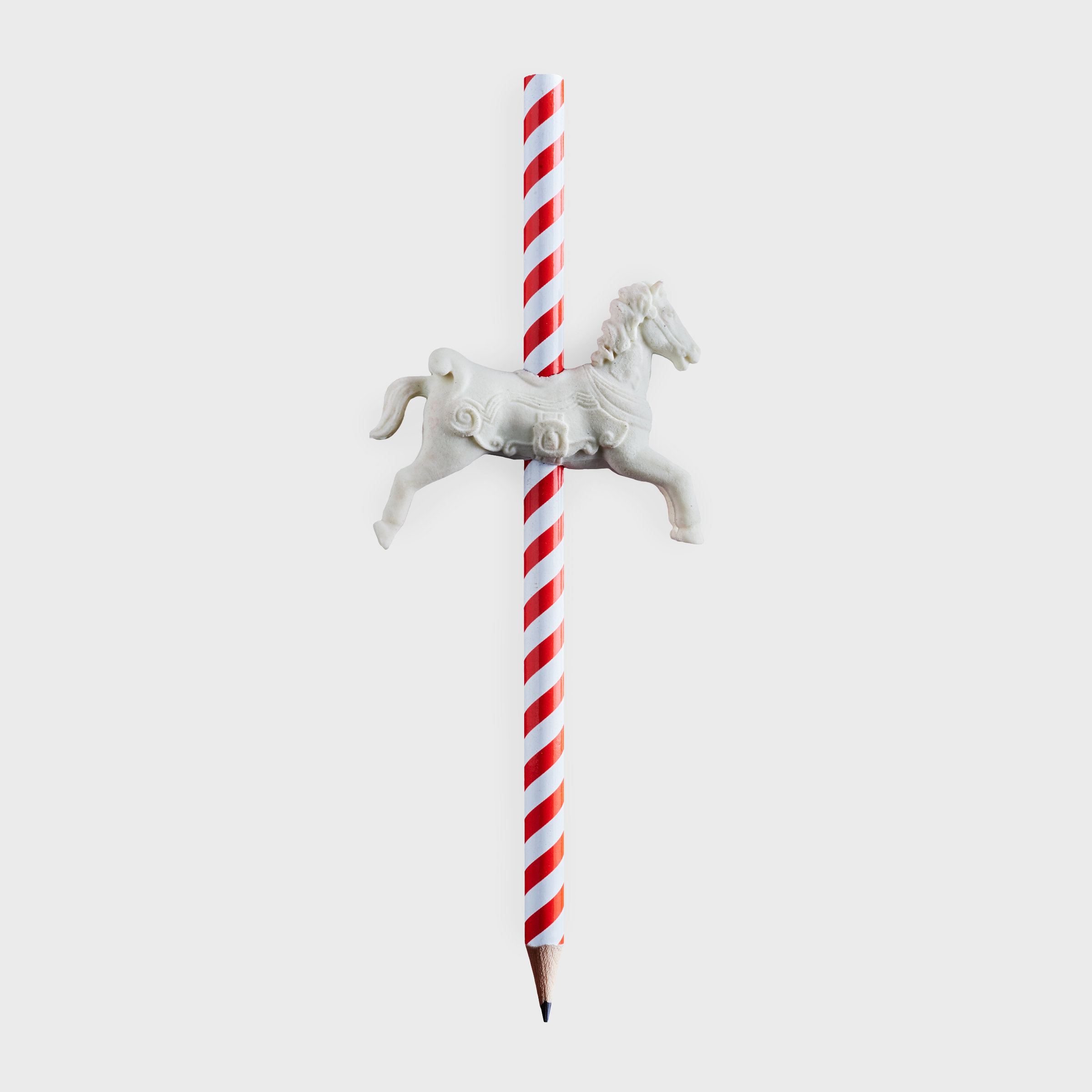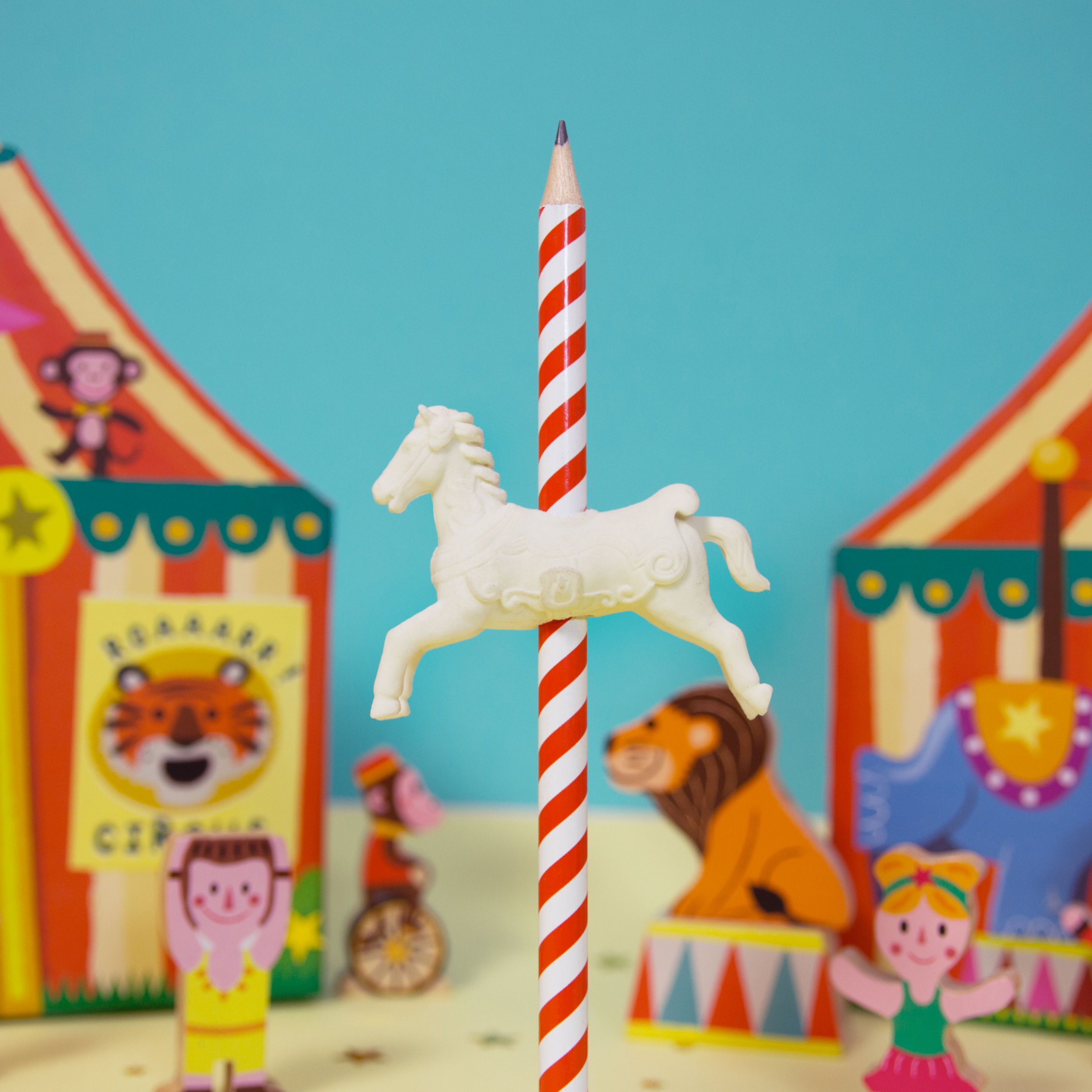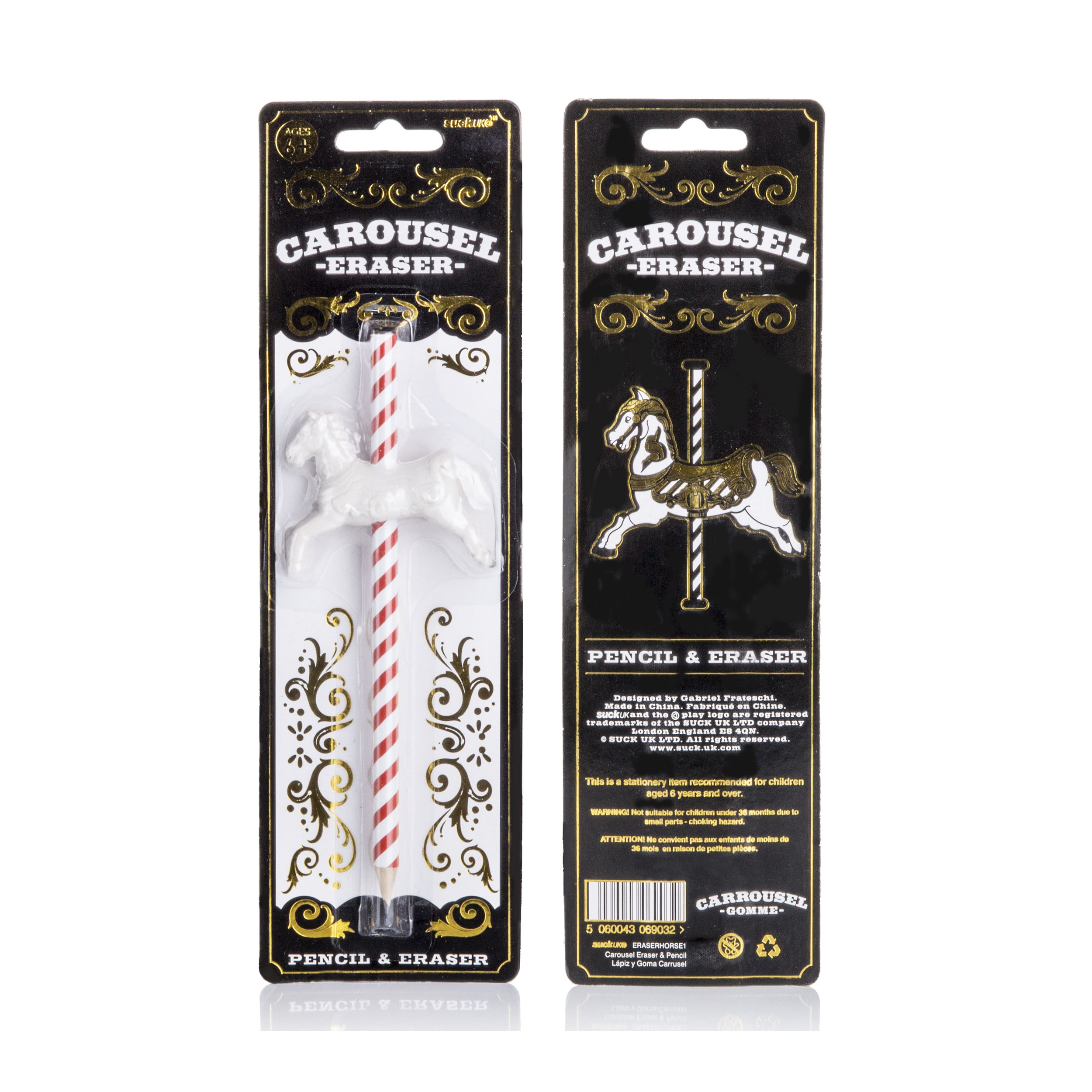 Carousel Eraser & Pencil
Merry-go-round horse stationery set.
A spiral stemmed grey HB pencil
Attached carousel horse shaped eraser
Bring a bit of fairground fun to your stationery selection. The carousel horse shaped eraser together with the spiral stemmed grey HB pencil means you can keep on going around in circles, making as many mistakes as you want. A carnival creation by Gabriel Frateschi for SUCK UK.
An idea by Gabriel Frateschi made by Suck UK
64 x 177 x 20mm | 26.2g
The designer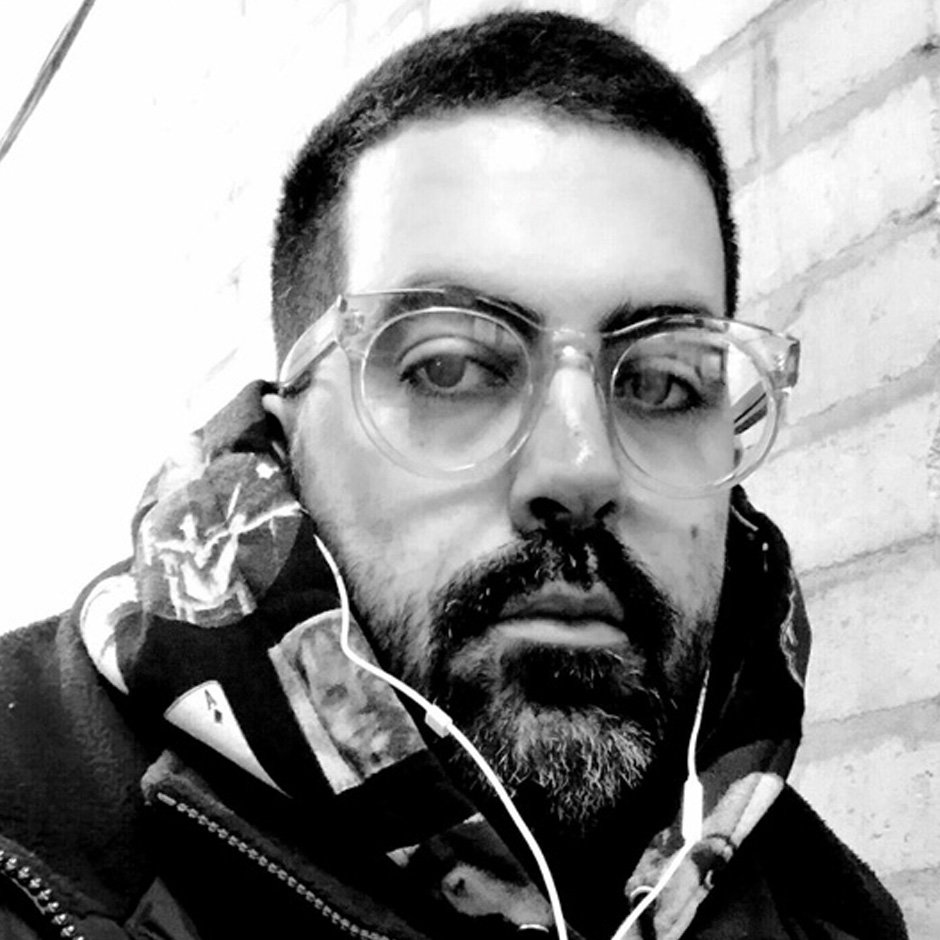 Gabriel Frateschi
Gabriel Frateschi is an Italo-Brazilian illustrator, graphic designer and musician, with thirteen years of professional experience in visual communication, drawing chilled out laid-back characters and a lifetime worth of music creation. Born in Brazil, raised in Central Los Angeles / São Paulo and based in North London, UK. The creative process and the eternal quest for deep-rooted authenticity have always been a central drive since his formative years. From watching Ren & Stimpy and dreaming about creating his own world filled with characters to experiencing his neighborhood burst into flames during the infamous L.A Riots. Saving his allowance to purchase a Kris Kross 'Jump' single release to visiting his parent's headbanger friend who lived in the same apartment complex, blasting his vast record collection, getting lost in an endless pile of Heavy Metal album covers as he attempted to draw the Metallica logo, Eddie and Motorhead's Snaggletooth. His many active years in the underground music scene, creating t-shirts, flyers, demo tapes and album covers for his own bands and local scene lead him to eventually creating collective and solo exhibitions, collaborating with streetwear and skateboard brands from São Paulo to New York from 2010 and beyond. His appreciation for the DIY ethic, punk spirit, provocative visual language and the transformative impact of art only grew with time. Between slices of pizza and diving into his creations surrounded by a grand selection of cassette tapes, weird toys and vintage cereal boxes, you can usually find him roaming around London and taking photographs of often underappreciated London staples like Chicken Shops, Jamaican Bakeries, Fish Bars, Chinese Markets, Off Licenses, Car Boot Sales, Graffiti tagged doors and dirty alleys.
www.gabrielfrateschi.com