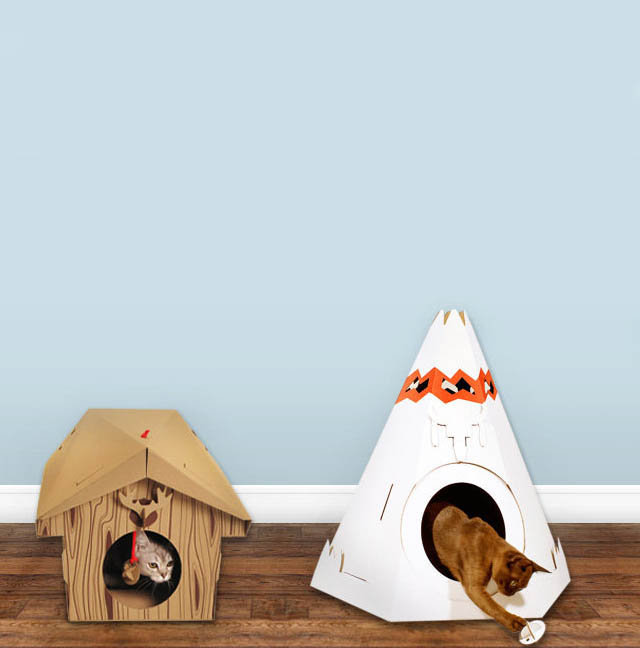 Cat Play House
No longer available - Sorry.
Irresistible cardboard toy houses for cats.
Perfectly complementing our Cat Playhouse range of fun accessories for pets, the Cardboard Teepee & Cabin provide a more grown-up place for your feline friends to fall asleep. Shaped like the homes built by Native Americans and men of the American frontier, they evoke adventure, pioneering spirit and a life-on-the-edge attitude to life. None of which house cats have of course, but they will also be grateful of a private place to sleep and for the playballs and toys that come with both designs. asleep. Ideal for other small pets like rabbits too!
Made by Suck UK