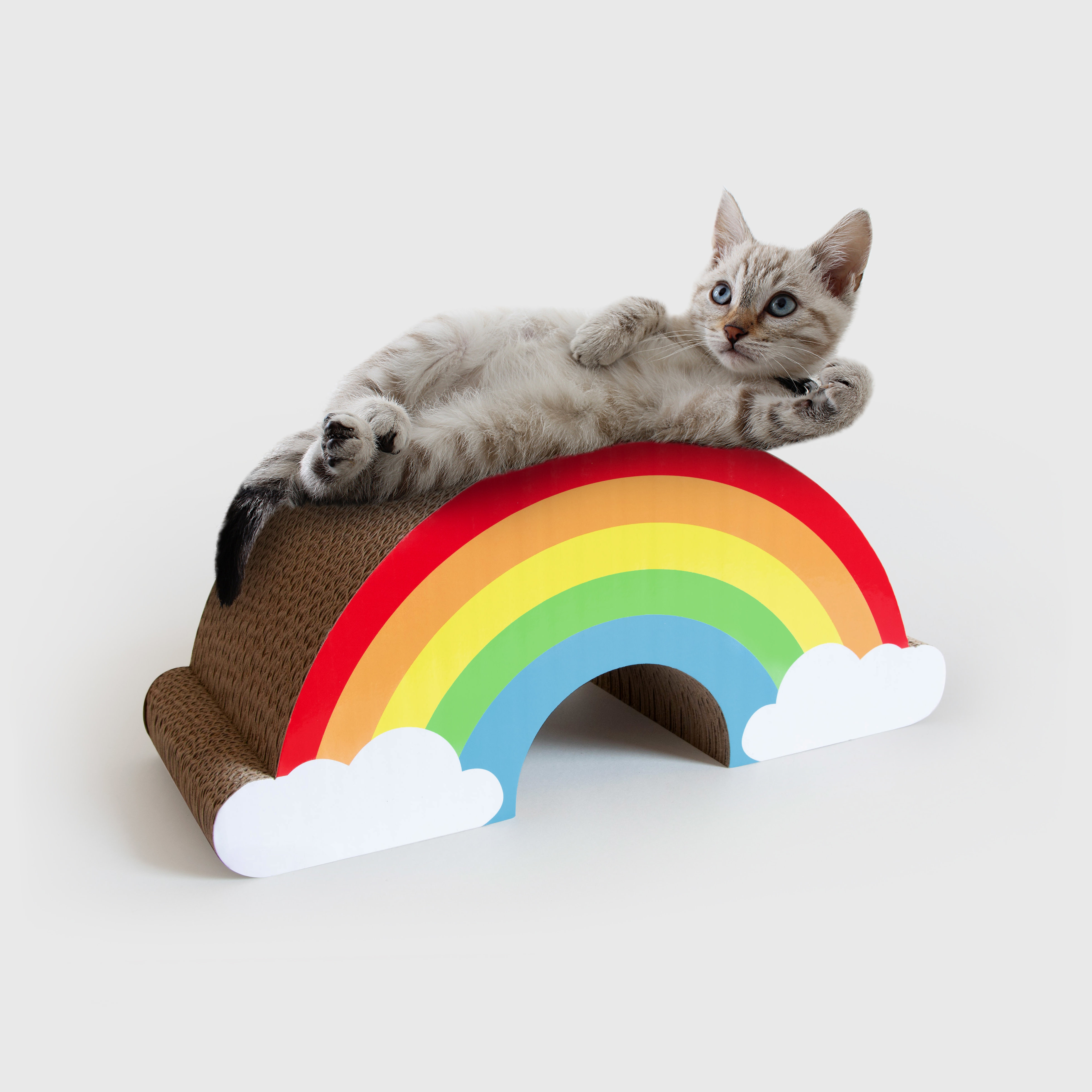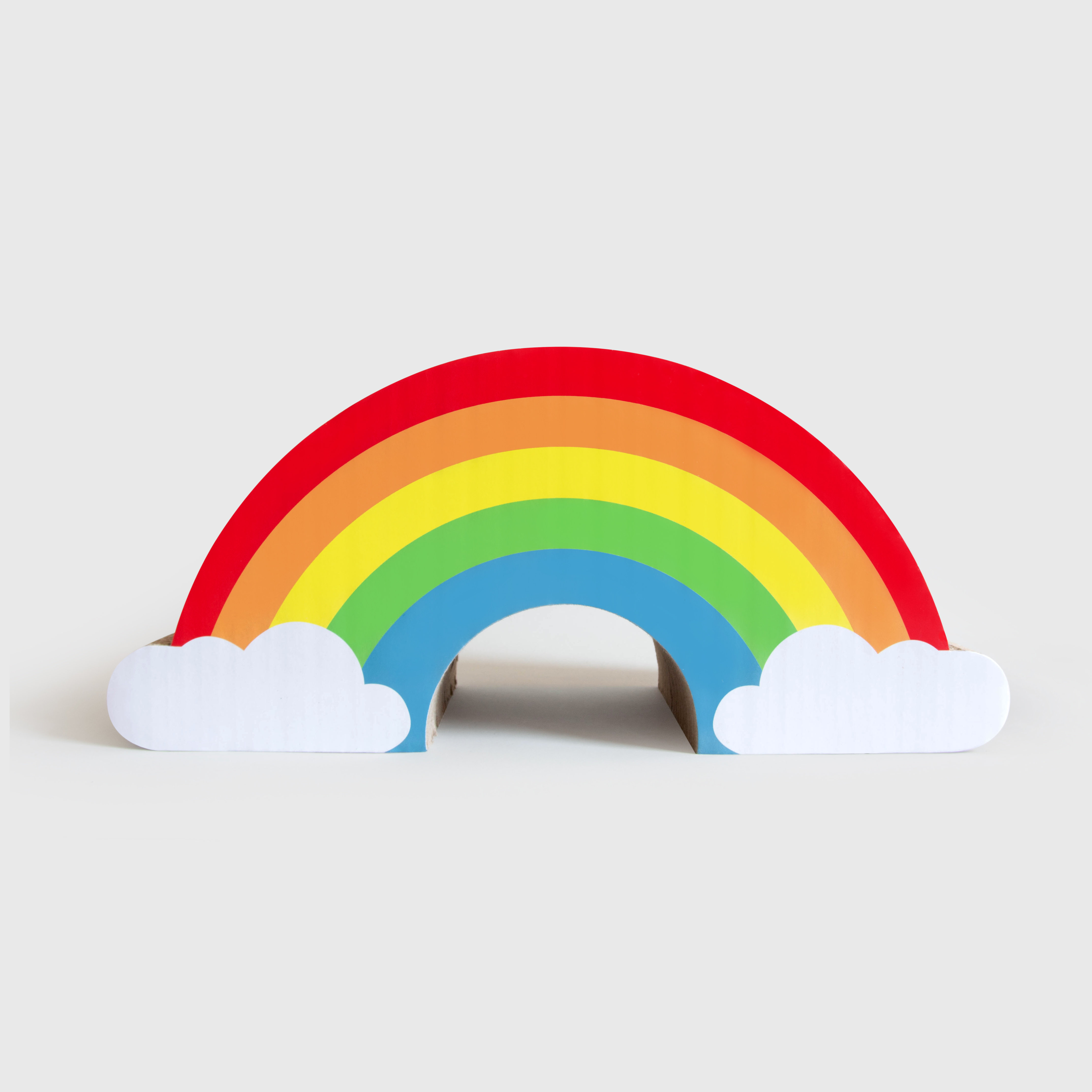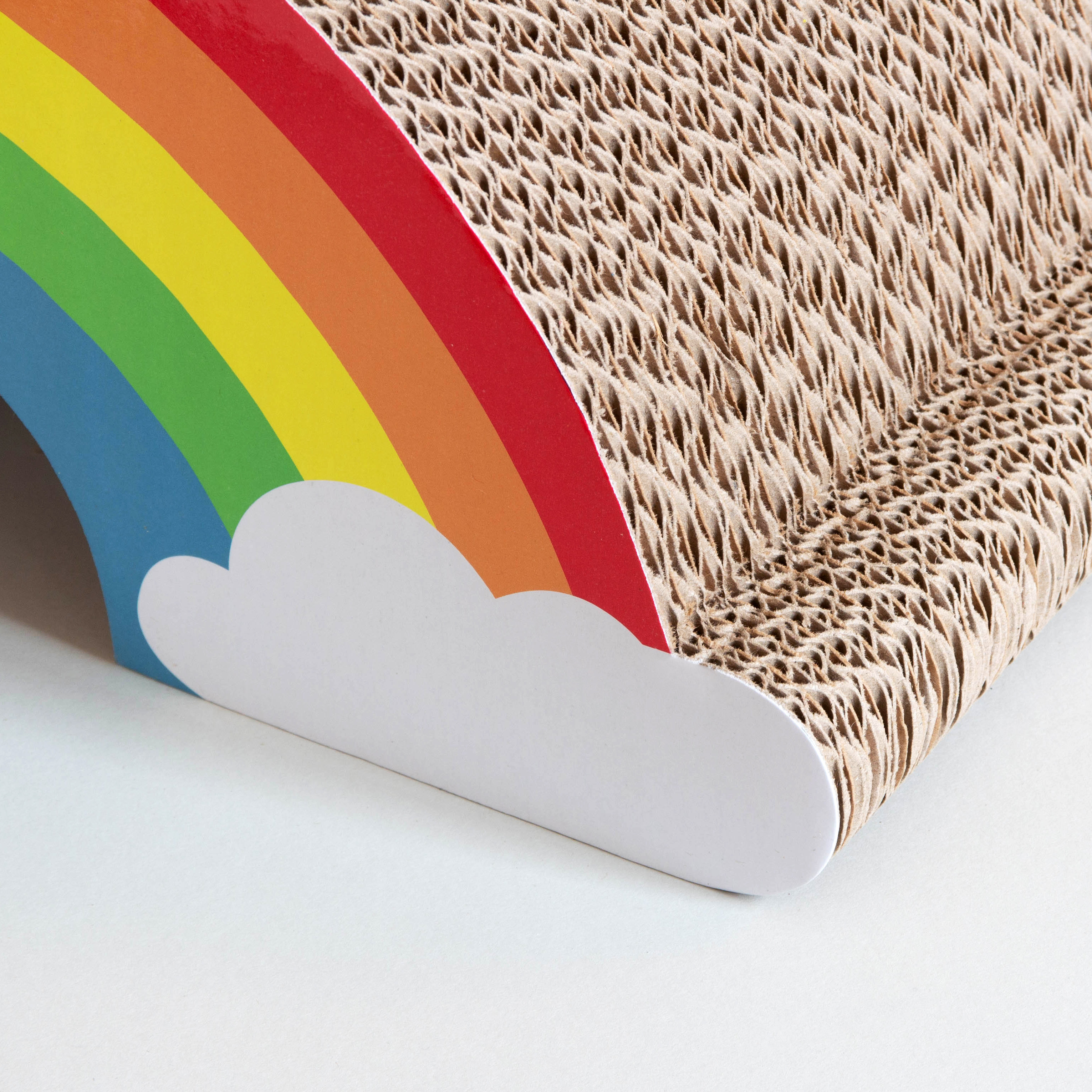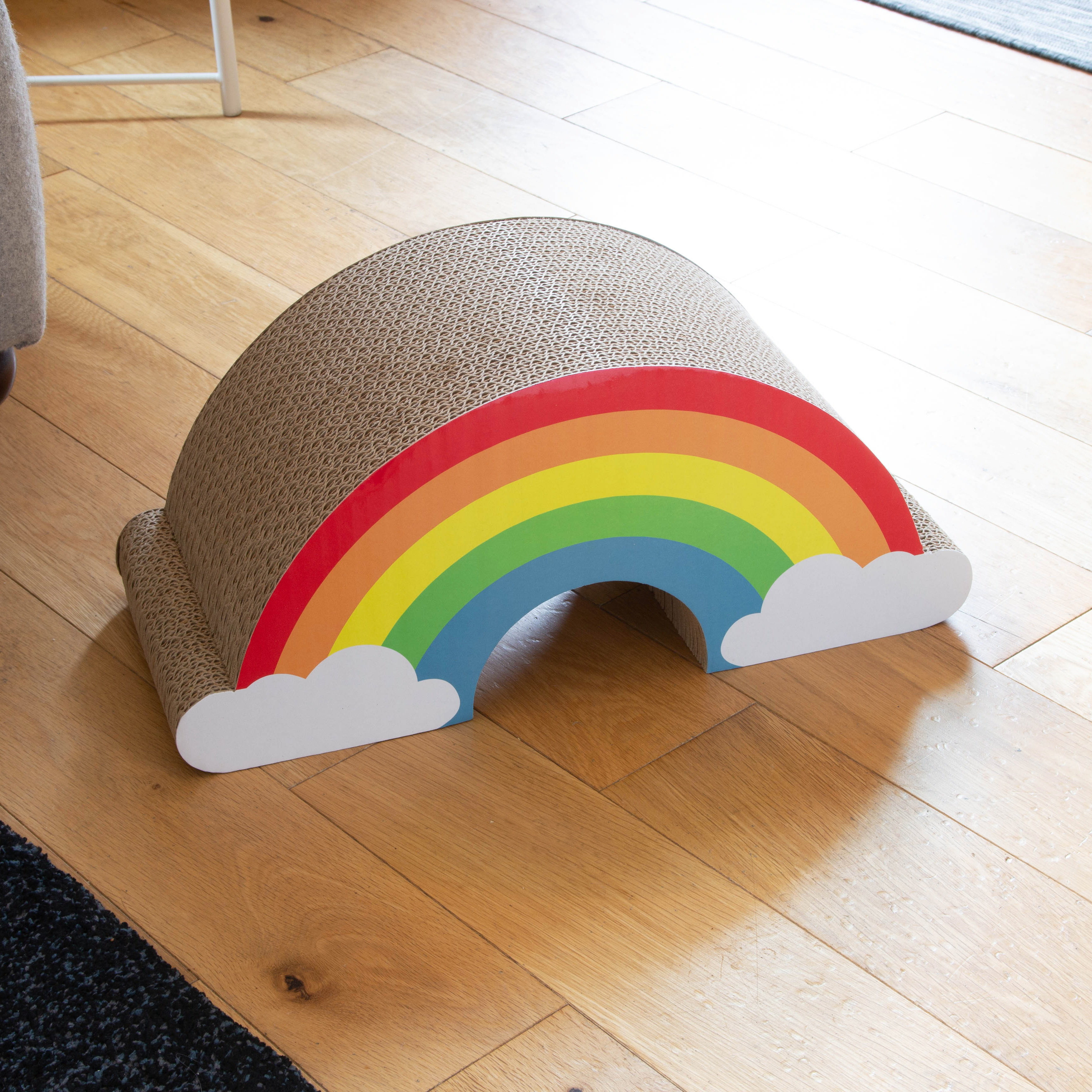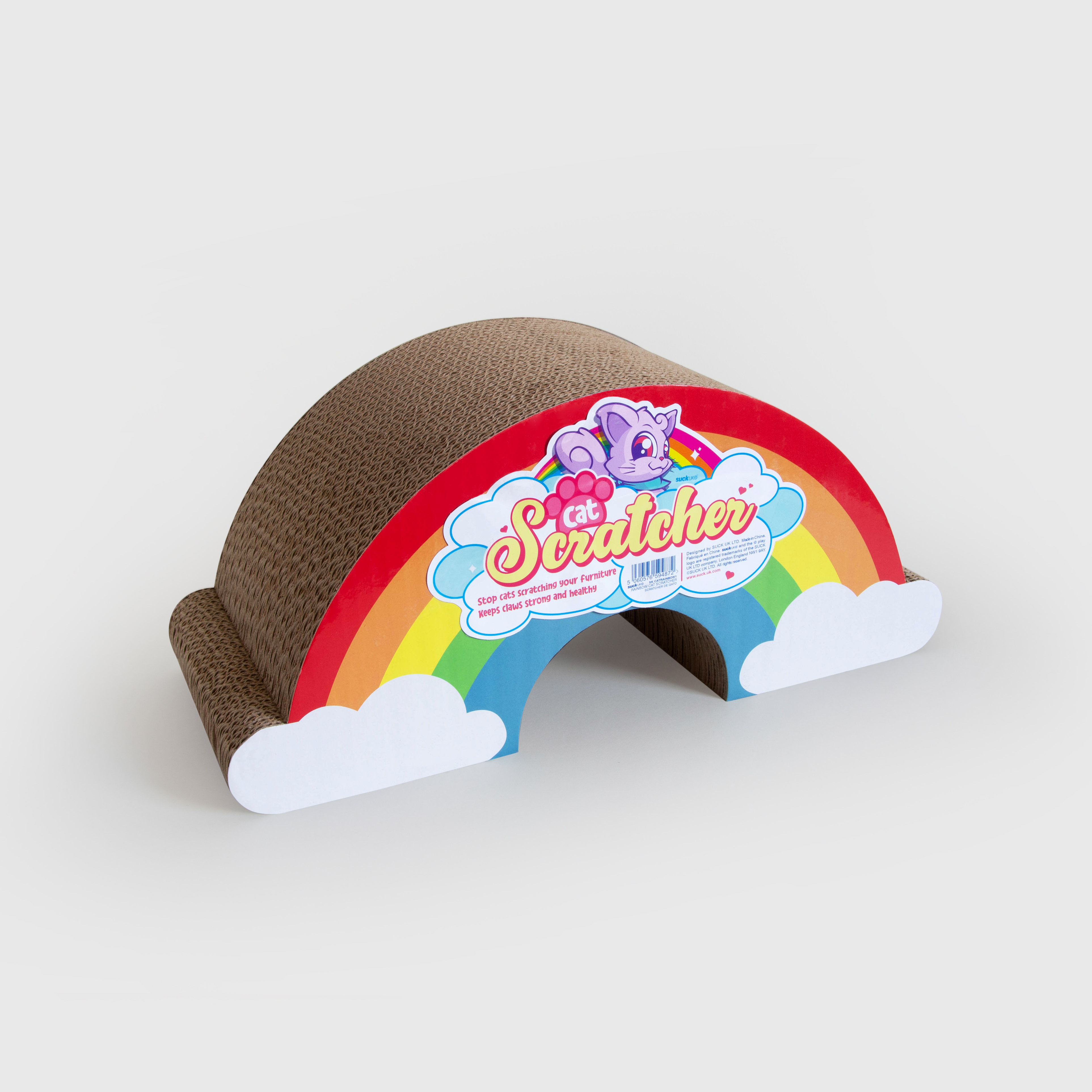 Cat Scratch Rainbow
Colourful scratching post for cats.
Stop your cat scratching up your furniture.
Keep claws trimmed, well maintained, strong and healthy.
Supplied fully assembled - no folding required.
Rainbows are just plain magical! Delight at the site of your cat sitting proudly atop of a beautiful rainbow. This sturdy cardboard creation is not simply for your visual pleasure... Your cat will thrill at the chance to sink her claws into one of natures miracles. Scratching the corrugated cardboard will keep your cats claws clean, strong and healthy and protect your furniture at the same time.
Designed and made by Suck UK
470 x 187 x 180mm | 0.6Kg
The designer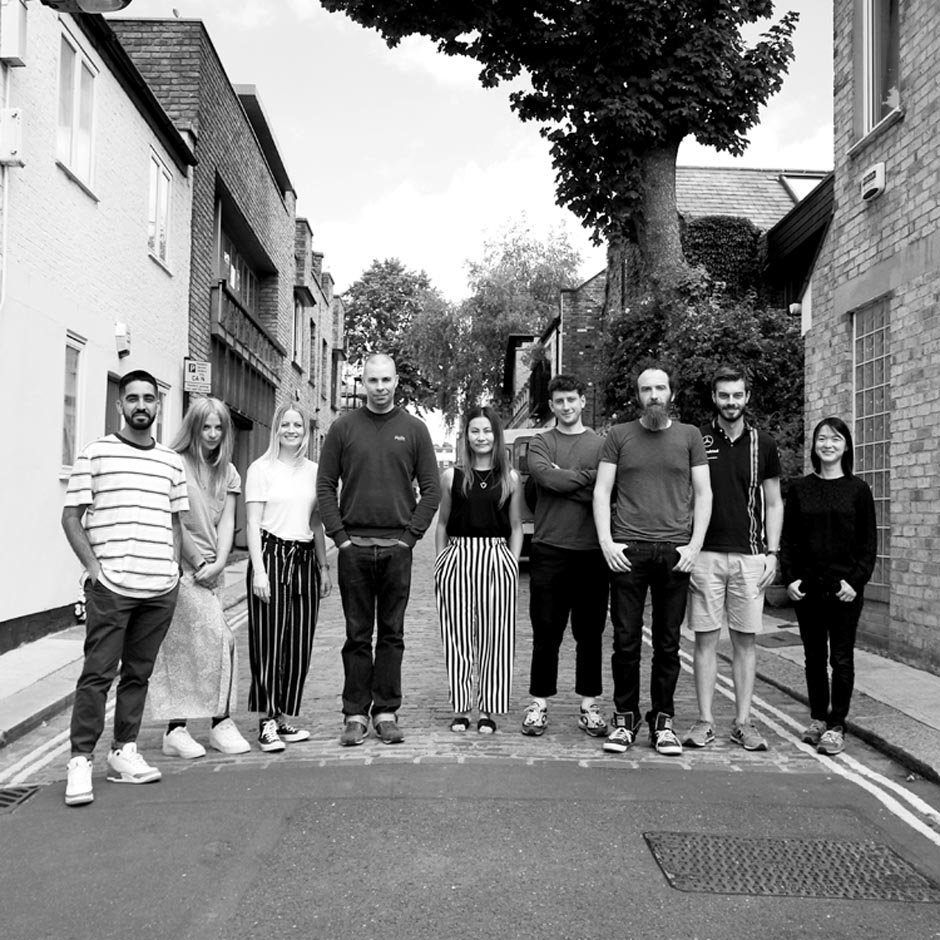 Suck UK Design Team
Mark E Smith once said "if it's me and your granny on bongos, it's the Fall". It's a lot like that here - if it's Sam & Jude and a revolving team of talented creatives, it's Suck UK. From the inception of the company in 1999 Sam & Jude have been the constant driving creative force, but none of that would be possible without a great team of designers and developers who turn these ideas into something great. Once a Sucker always a Sucker.