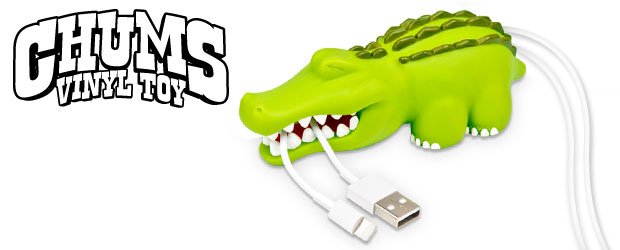 Chums Cable Grip
No longer available - Sorry.
Vinyl toy prevents cables falling off your desk.
Vinyl toys are traditionally cool, but functionless characters, collected and displayed but never used – this seems like a waste of creativity to us, our vinyl toys have purpose. Grip multiple cables in the crocs teeth and prevent them from sliding down the back of the desk each time you unplug. Keep your wires within easy reach. Use anywhere you have detachable devices: the phone charger by your bed, laptop charger behind your desk, printer cable in your office... finally an excuse to keep toys on your desk. A great gift for vinyl toy geeks with multiple devices.
Made by Suck UK