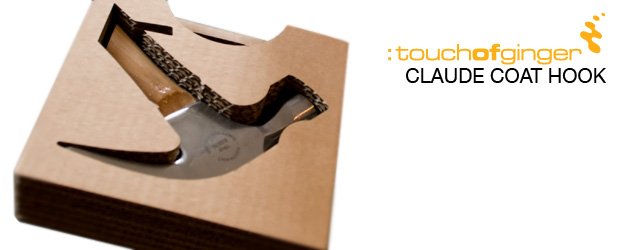 Claude Coat Hook
No longer available - Sorry.
Touch of Ginger's claw hammer hook
Looking suspiciously like a claw hammer, Claude is in fact a well-hard coat hook with attitude! You can hang a ton of stuff on his head and he won't lose his temper, just be sure he's properly nailed to the wall though...
Made by Suck UK