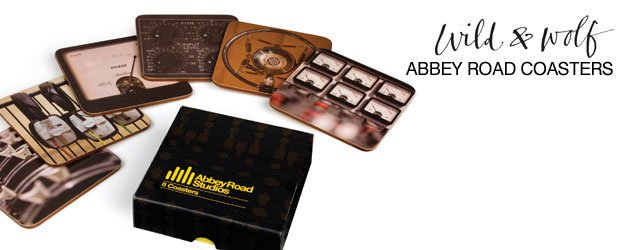 Abbey Road
No longer available - Sorry.
Wild and Wolf's Abbey Road Coasters
Description of the Abbey Road range: Abbey Road is the most famous recording studio in the world and is an iconic symbol of British music. Wild & Wolf have collaborated with the Studios to bring you a great range of award winning men's accessories capturing the spirit of the studios and its equipment.
Made by Suck UK