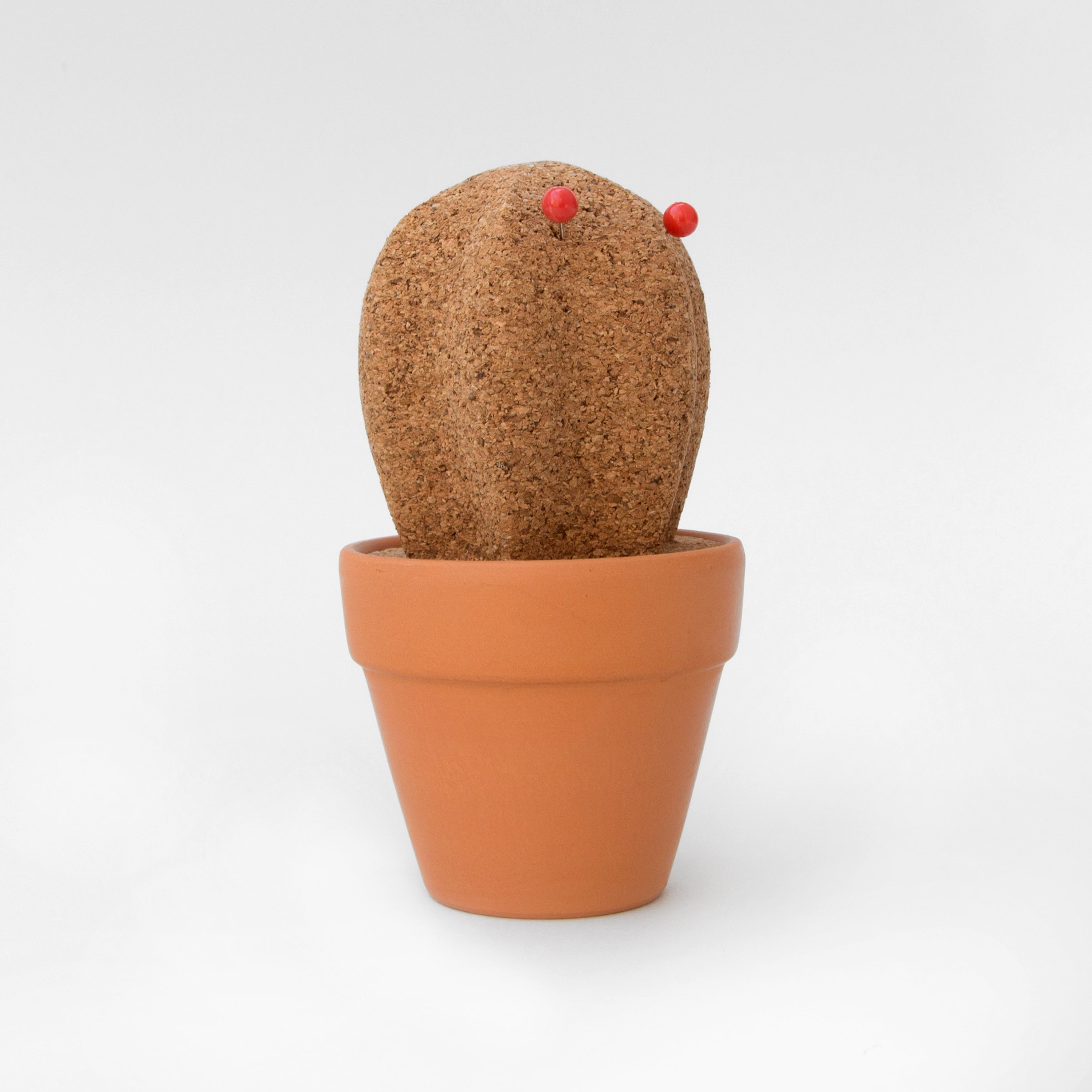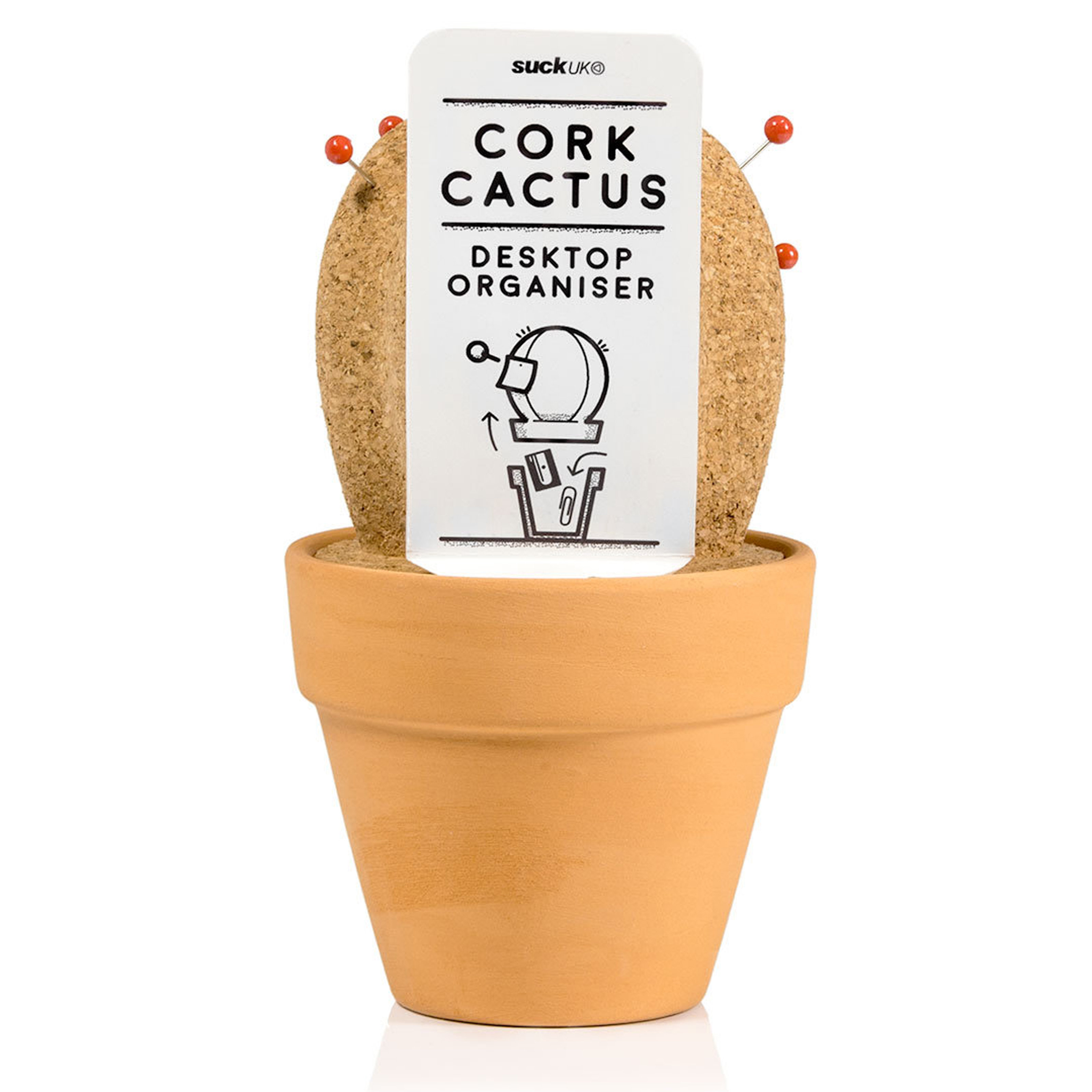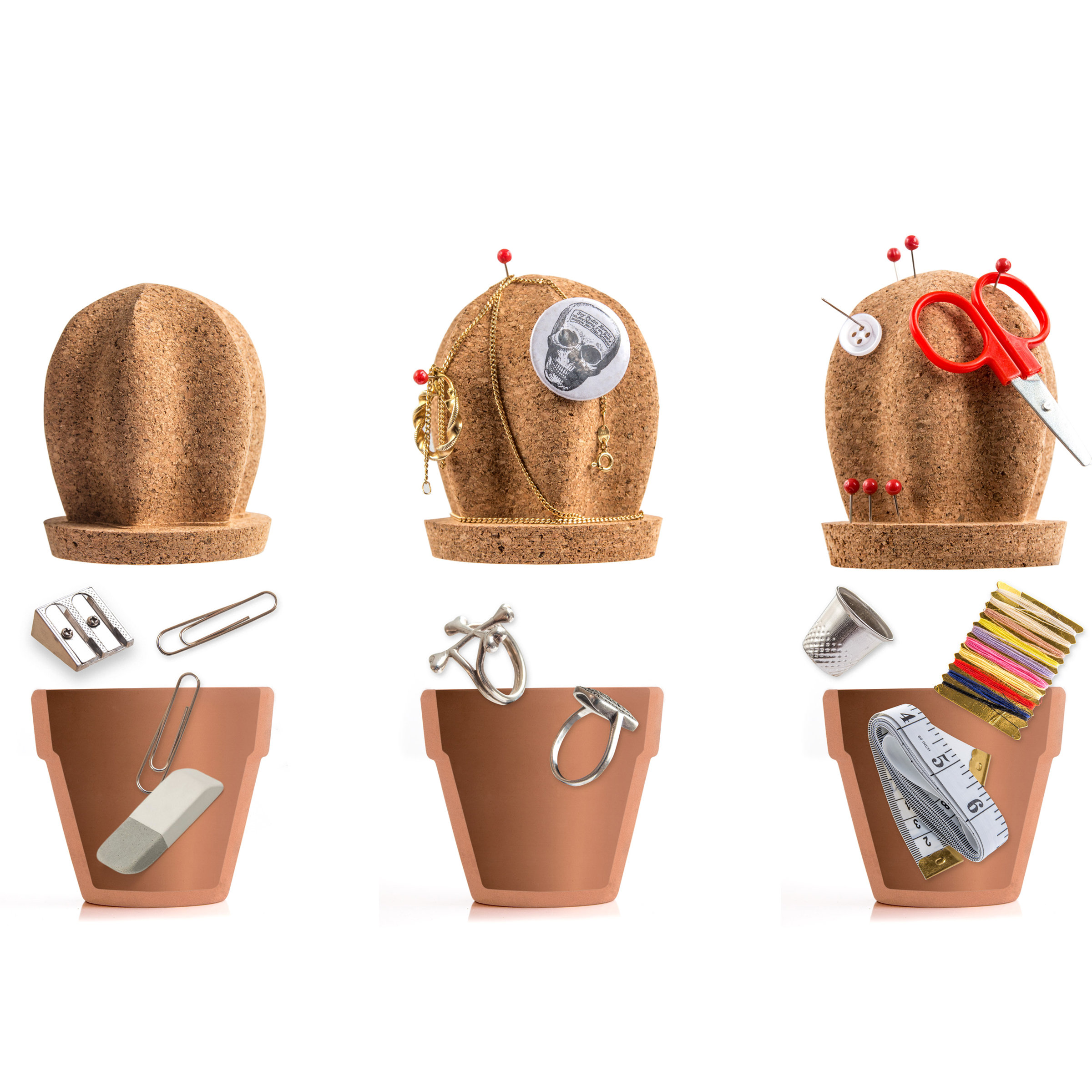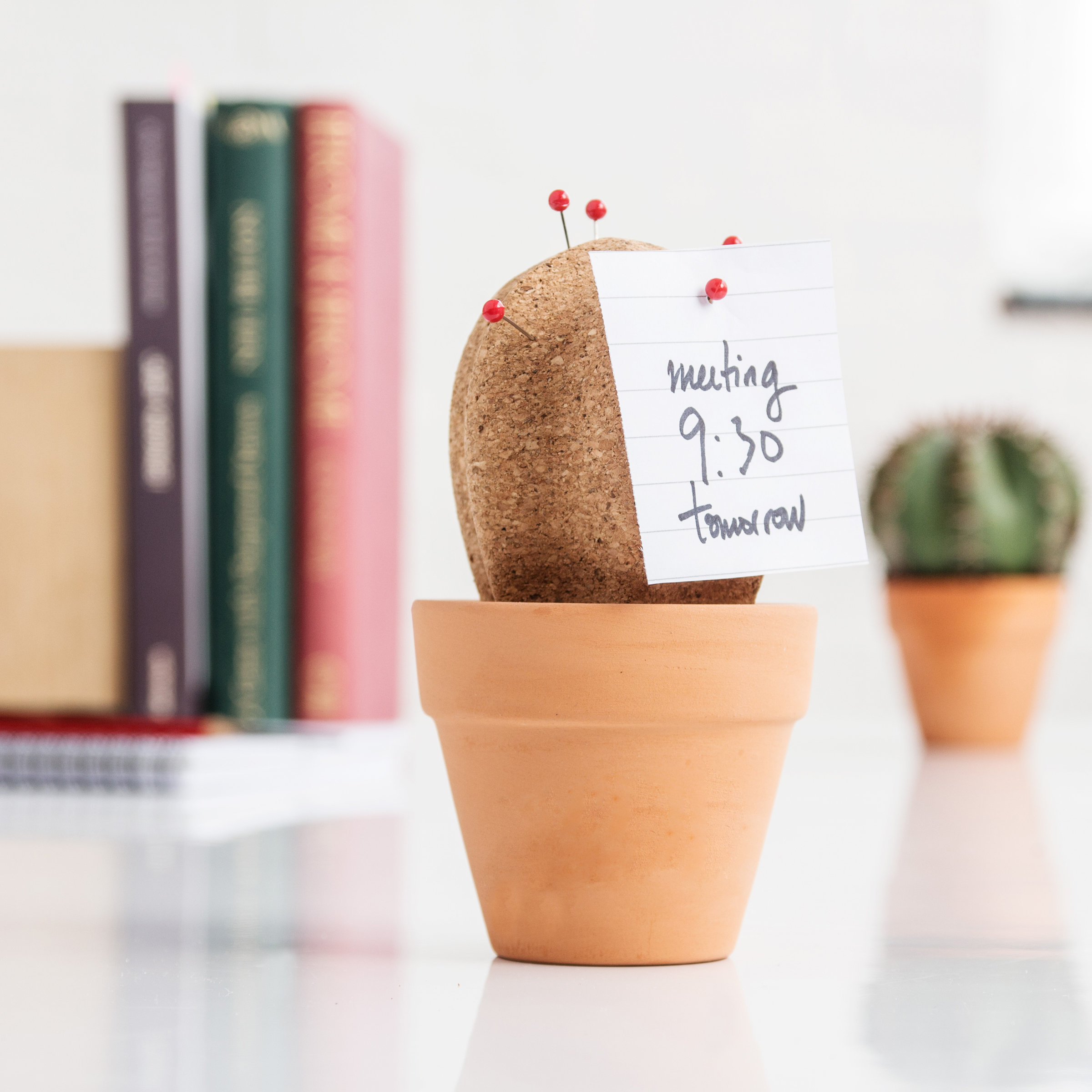 Cork Cactus
No longer available - Sorry.
Prickly desktop organiser.
Cactus shaped cork pinboard
Supplied with push-pins to replicate spikes and flowers
Removable top - store small items inside
Made from sustainable, solid cork
Everyone's favourite, slow growing, spiky pot-plant is happy with very little water. But Cork Cactus requires NO water or maintenance at all. Even better, you can pin stuff to it and keep knick-knacks and tiny desk clutter in the terracotta pot. Supplied with a handful of push-pins that brilliantly replicate spikes and tiny flowers of desert cacti. A thoughtful gift for anyone who yearns for a pot-plant but works in a dry, repressive office with no windows or natural light.
An idea by Nick Lerwill made by Suck UK
The designer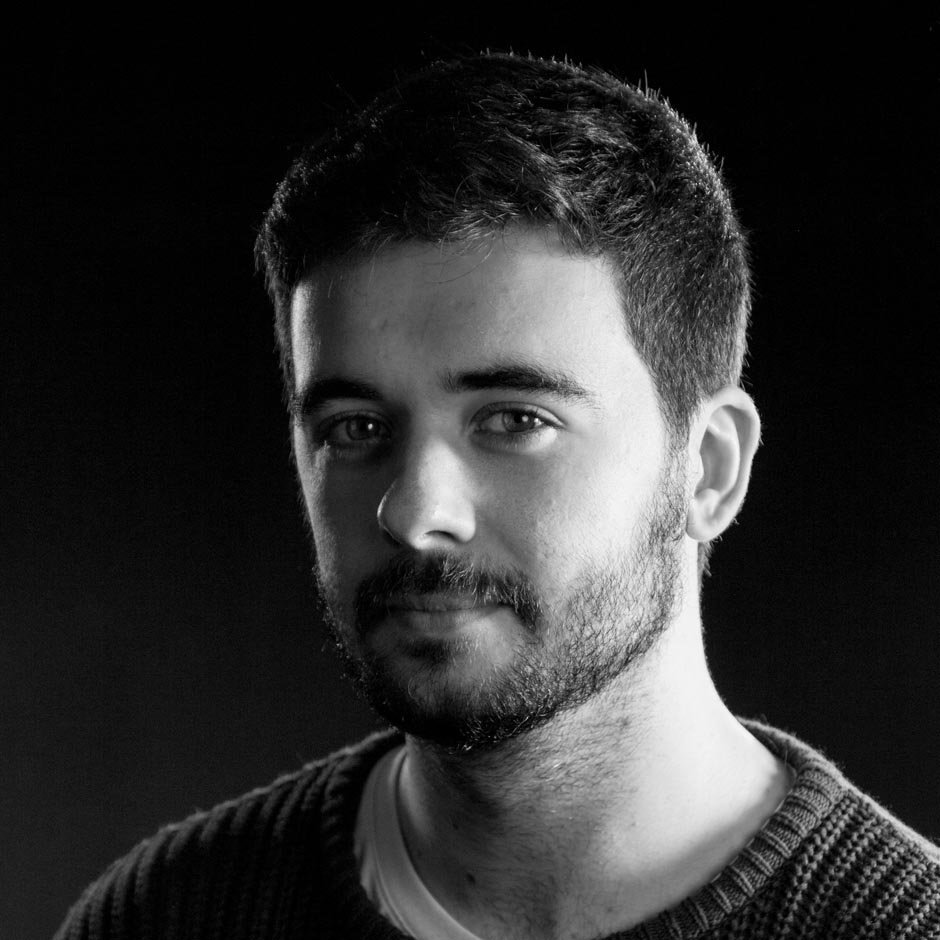 Nick Lerwill
Nick Lerwill is an Irish product designer based in London. He started out his career as an intern for Suck UK back in 2011 while studying Product Design at Northumbria University. After graduating he returned to Suck, this time sticking around for another 5 years where he designed a huge range of products (the best ones!), trade show stands and stores. Since then Nick has gone on to work for MOO, an online digital print company where he continues to design new products and delve into a world new materials. For Suck, Nick has designed; Pirate Bottle Opener, Cork Cactus, Cork Tape Dispenser, Chemistry Terrarium, Volcano Dip Bowl, Neon Bird, Space Shuttle Stationery, Day & Night Clock.
nicklerwill.com