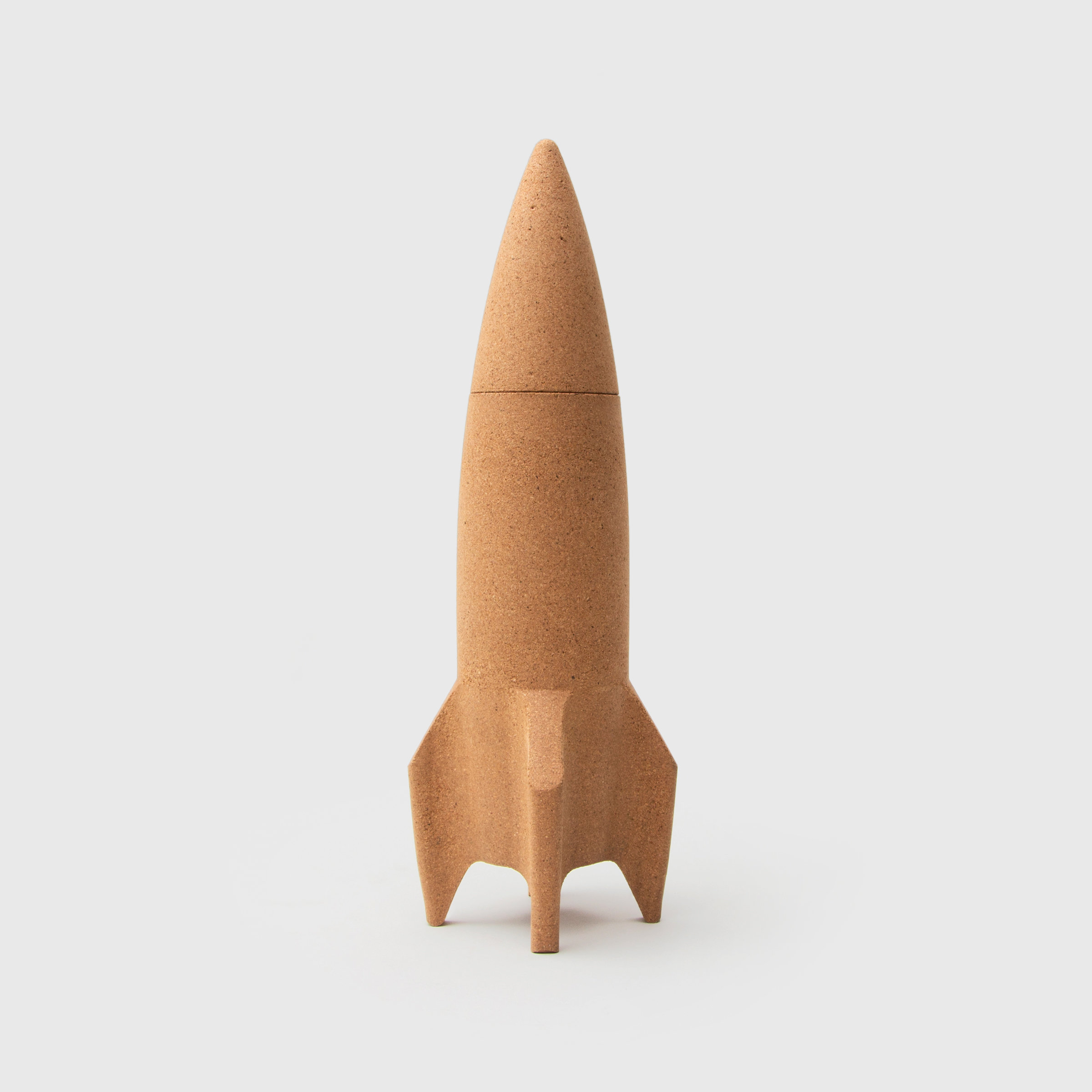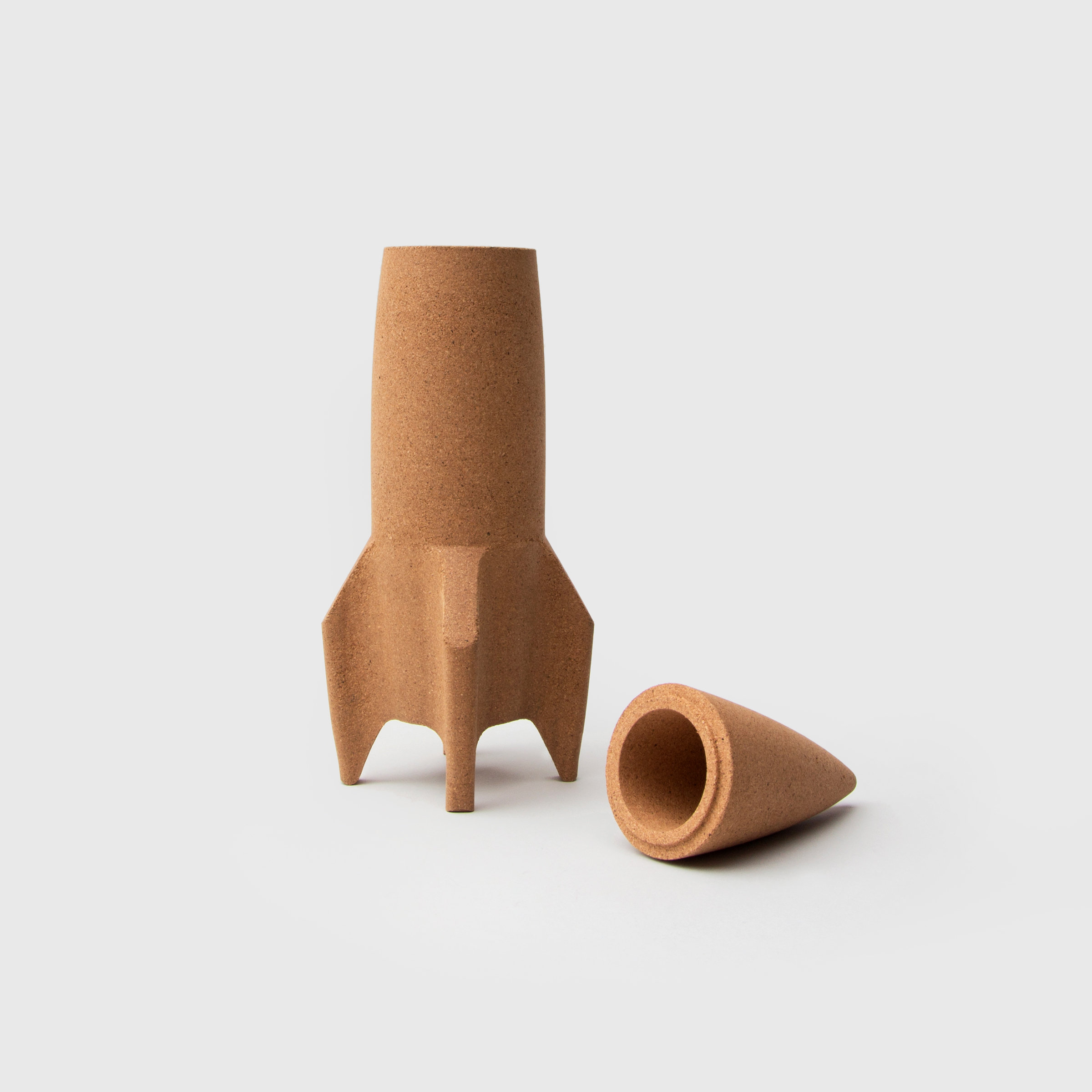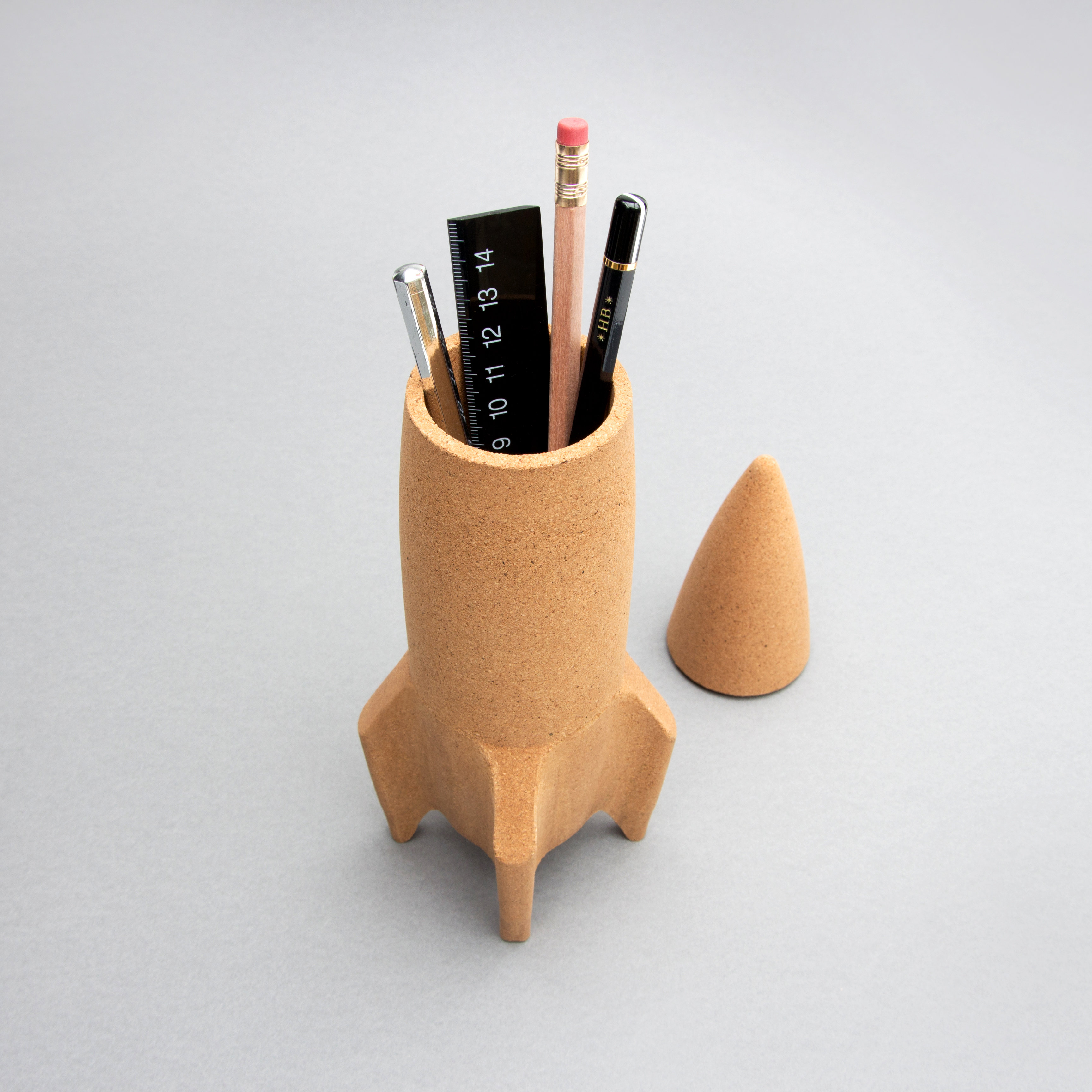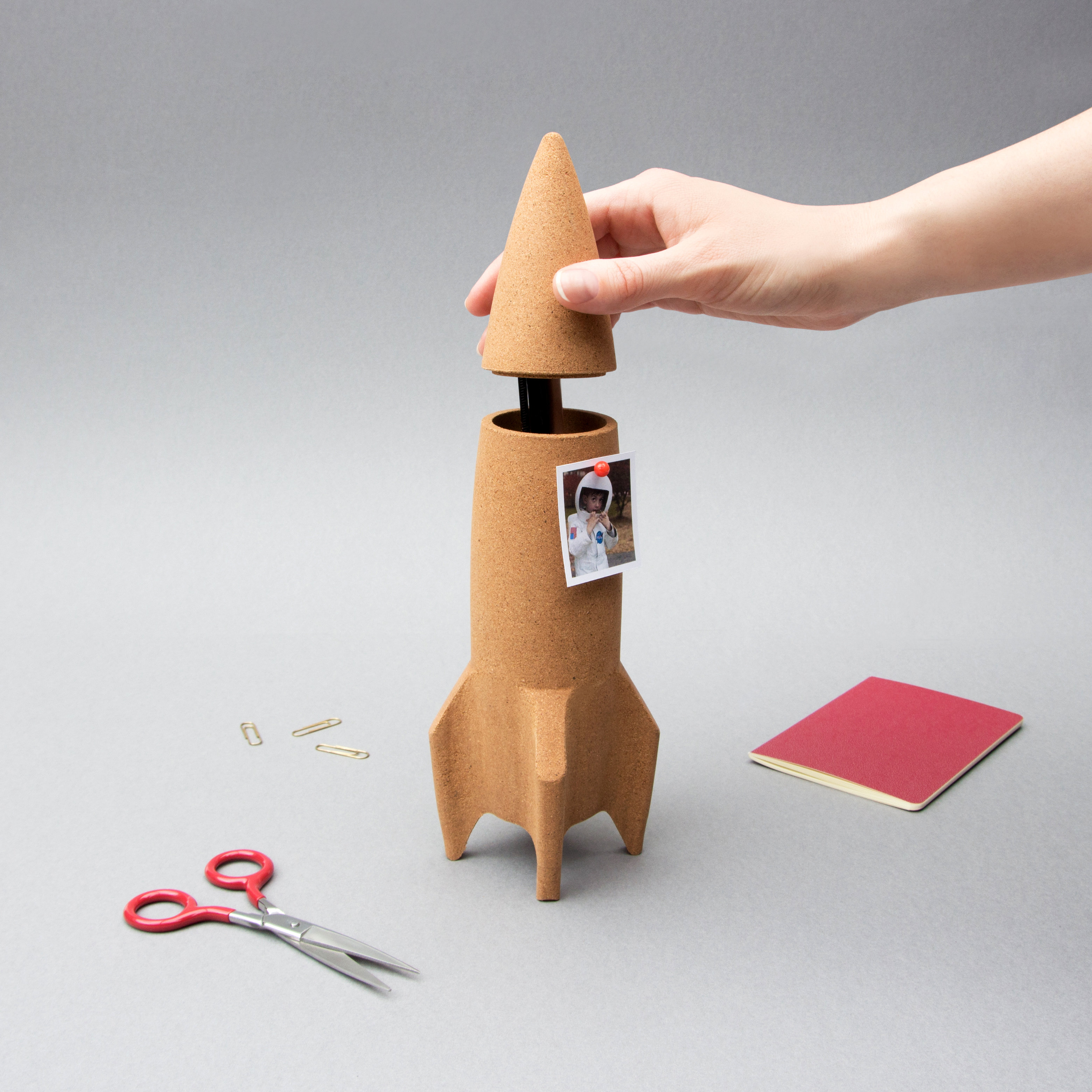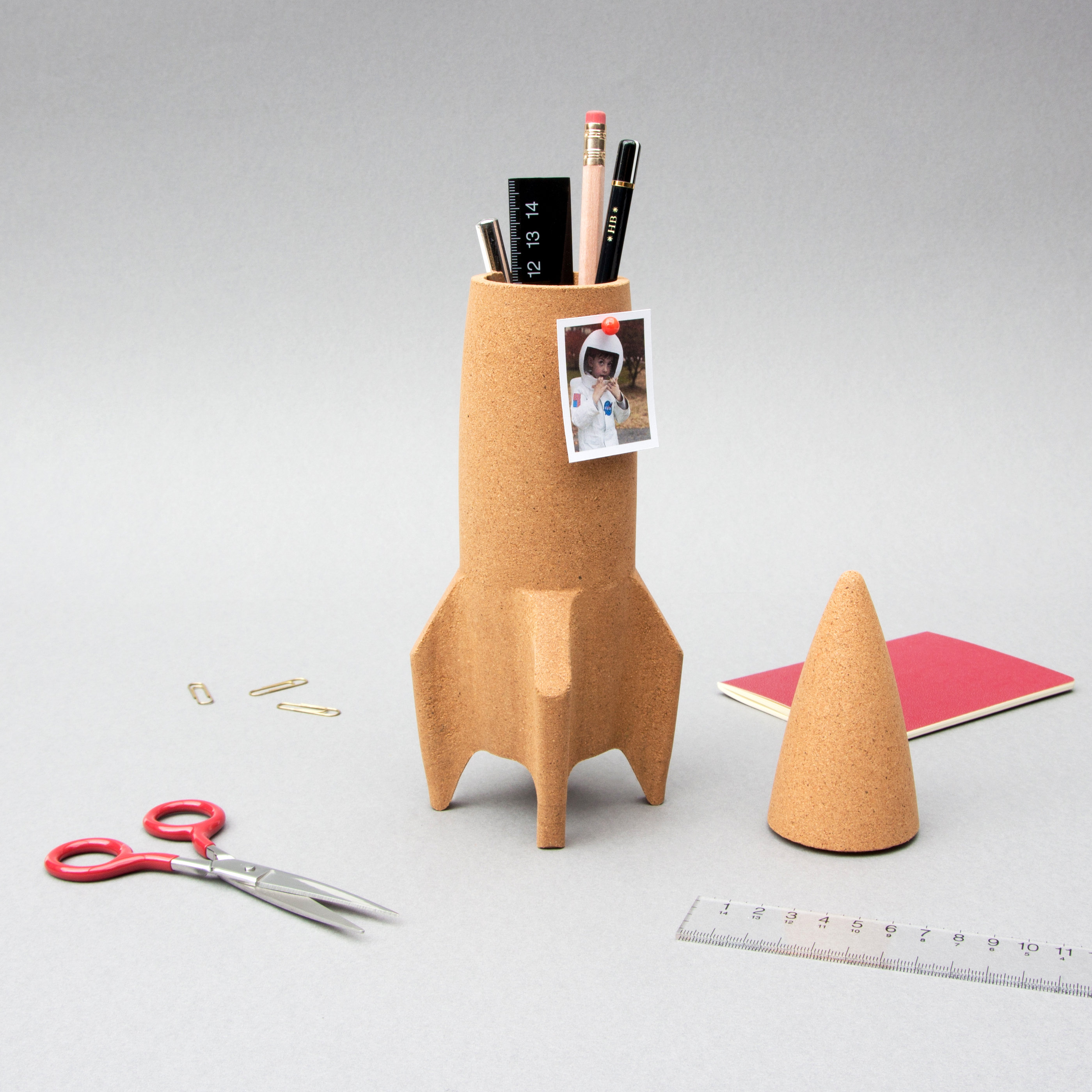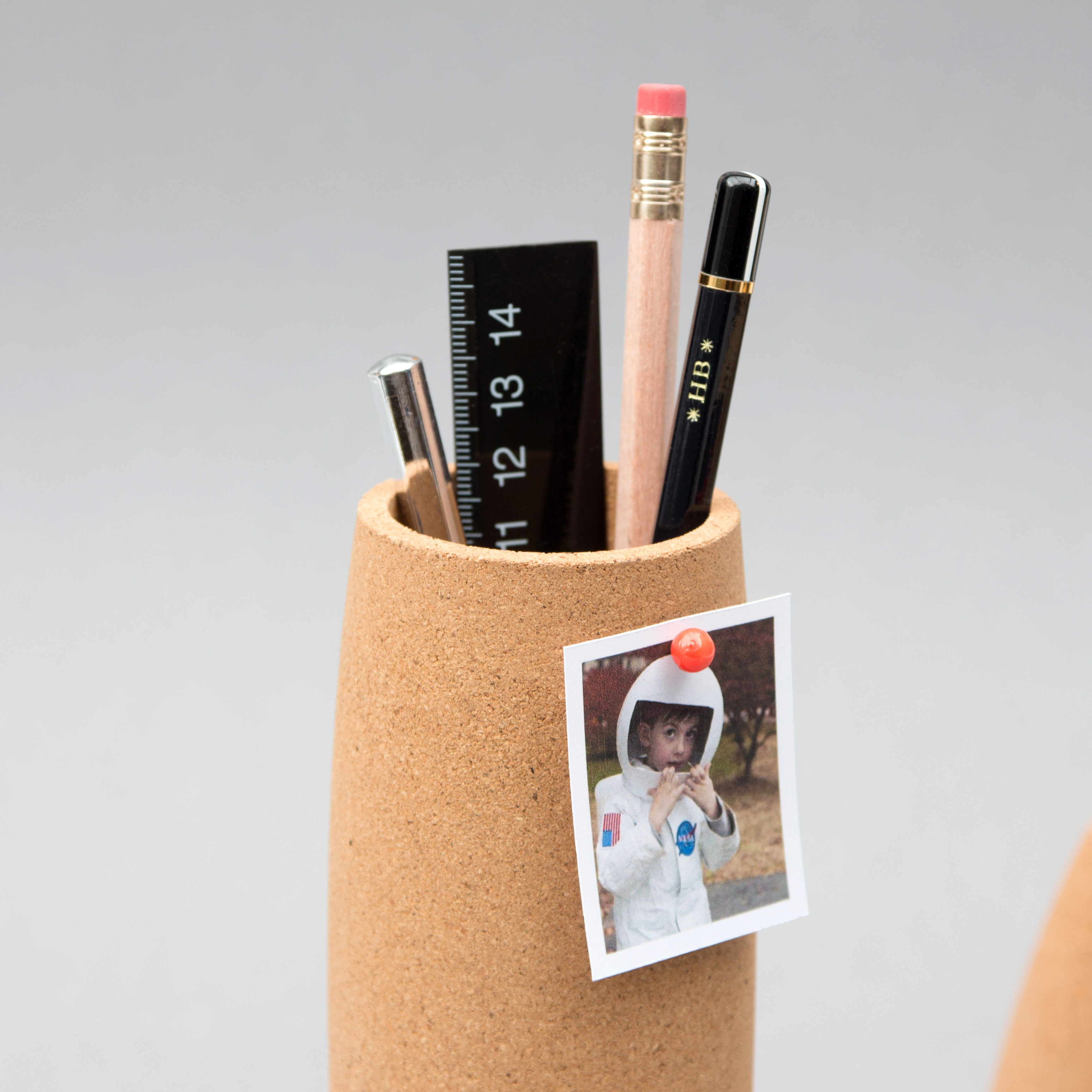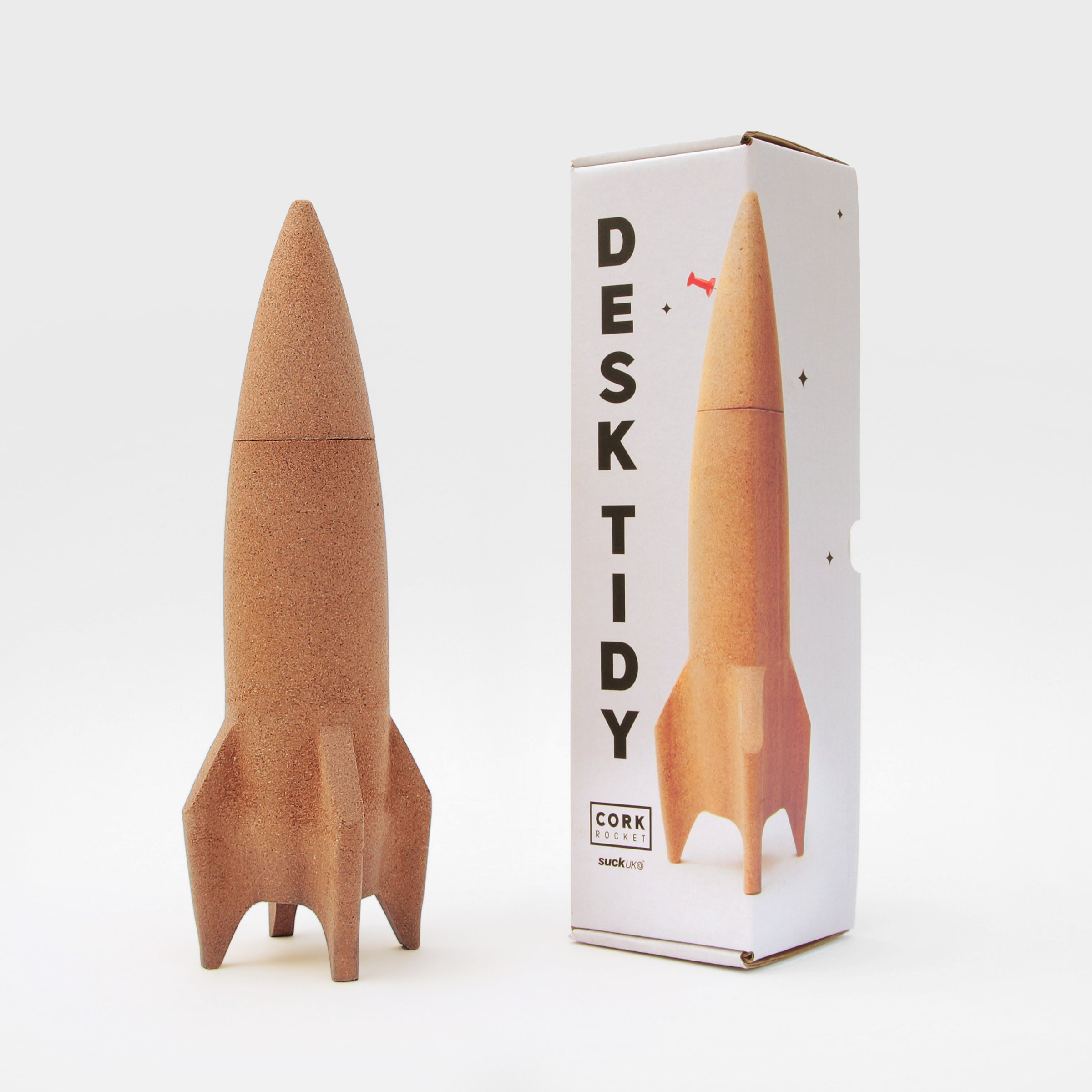 Cork Rocket Desk Tidy
Stash your stuff and organise your desk space.
Made from cork so that you can pin stuff to it.
Hollow so you can put pens and stuff inside it.
Removable nose cone - declutter your desk.
Sustainable material.
Plastic free product and packaging.
Classic and iconic rocket design made from cork. Hollow with removable nose cone. Stash your pens and declutter your desk space. Plus, because it's made from cork you can pin notes, pictures of loved ones, or simply store pins on the outside. This product is made entirely from cork Cork is 100% natural, recyclable, biodegradable, sustainable and completely environmentally friendly. Cork comes from the Cork Oak tree. The trees live for hundreds of years and the cork outer layer is harvested every 9 years. Harvesting is 100% safe for the tree, which is not harmed in any way and continues to grow.
Designed and made by Suck UK
70 x 275 x 70mm | 0.1Kg
The designer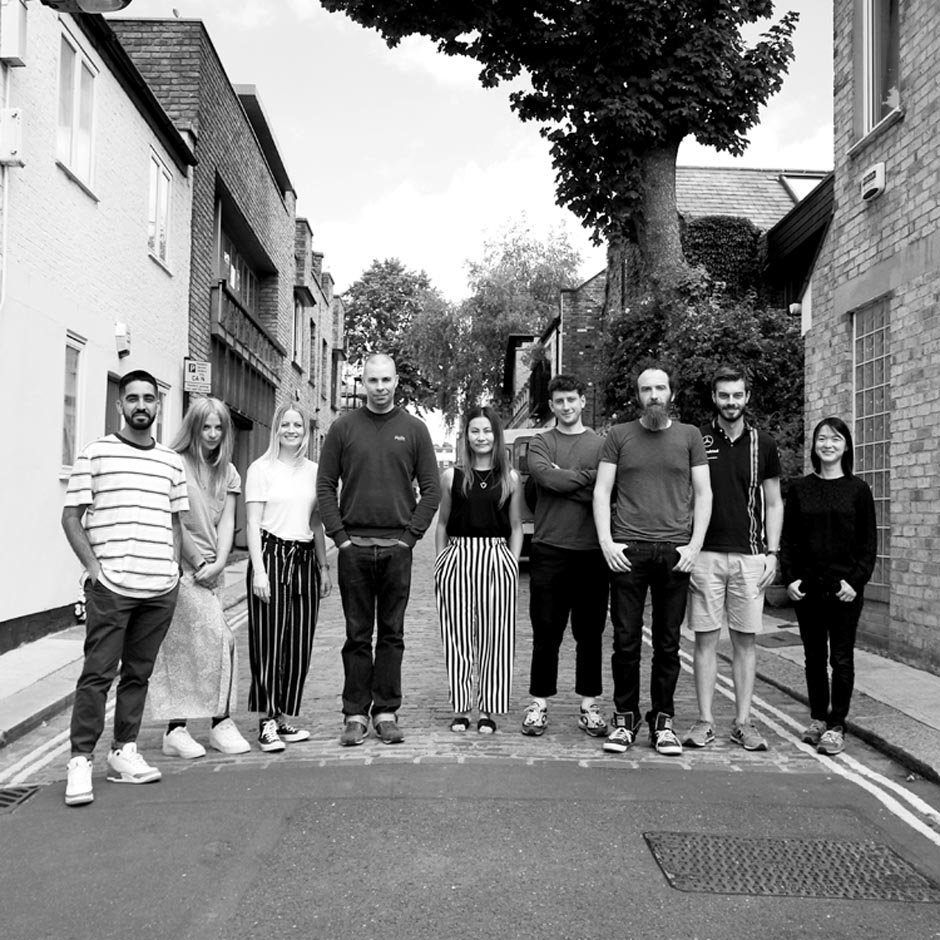 Suck UK Design Team
Mark E Smith once said "if it's me and your granny on bongos, it's the Fall". It's a lot like that here - if it's Sam & Jude and a revolving team of talented creatives, it's Suck UK. From the inception of the company in 1999 Sam & Jude have been the constant driving creative force, but none of that would be possible without a great team of designers and developers who turn these ideas into something great. Once a Sucker always a Sucker.