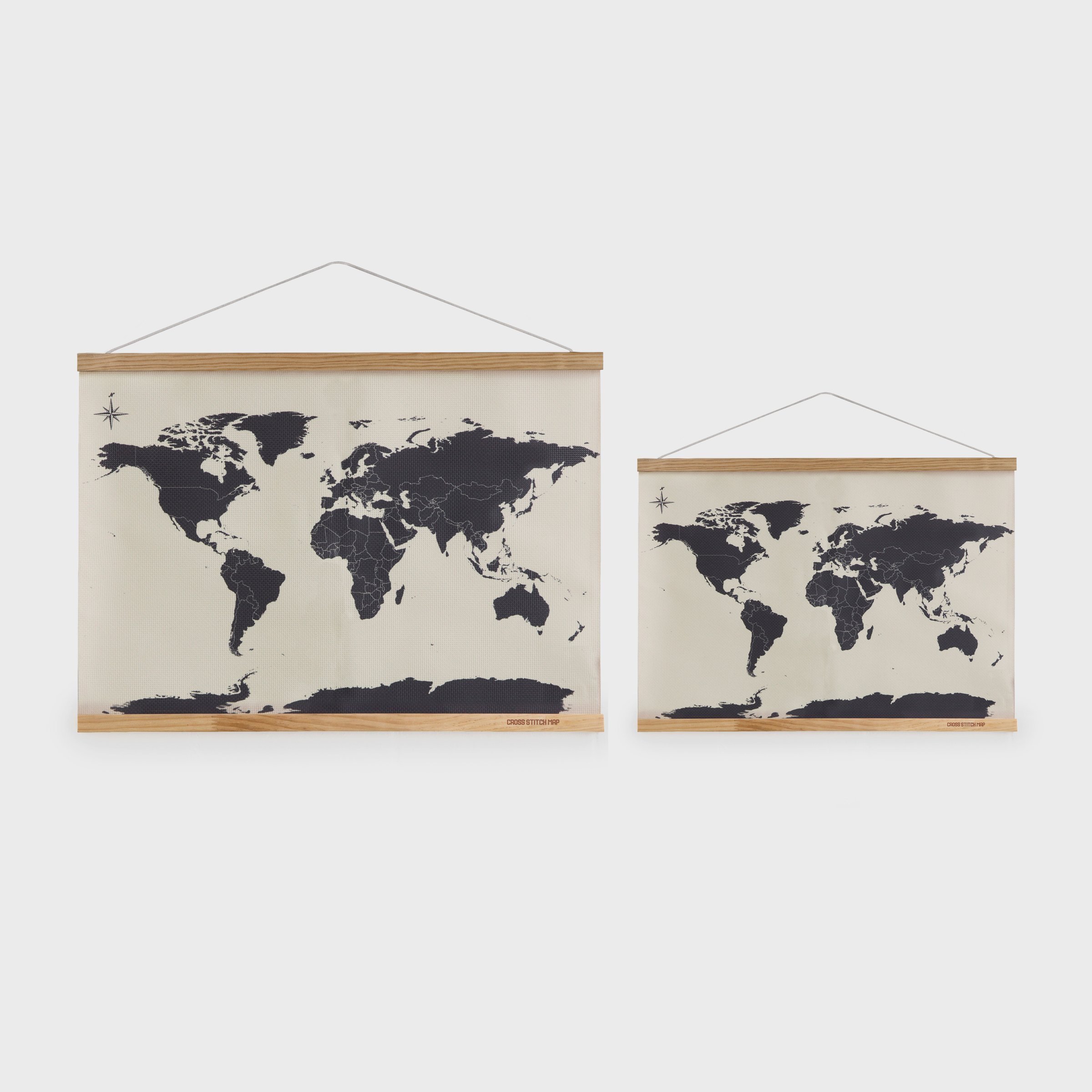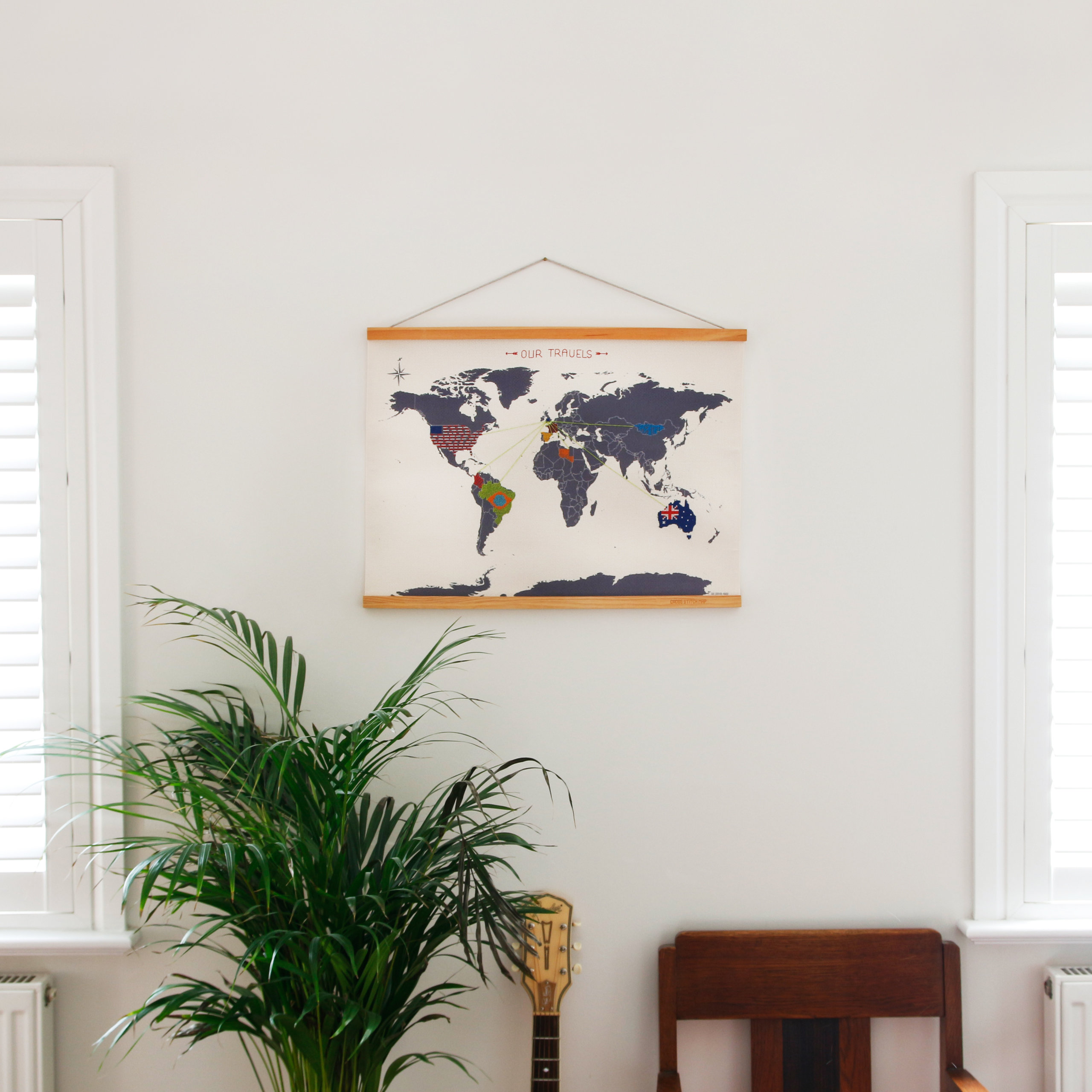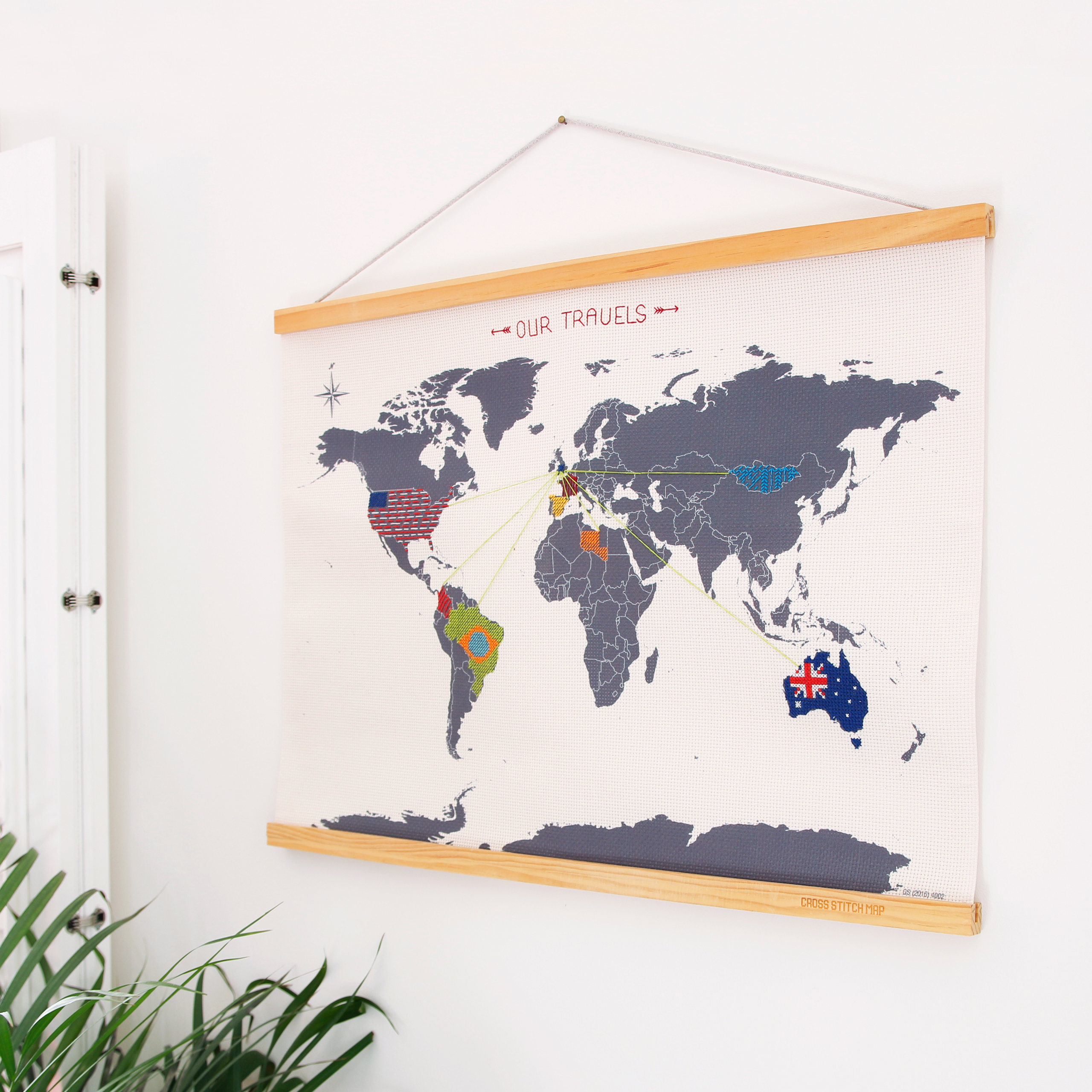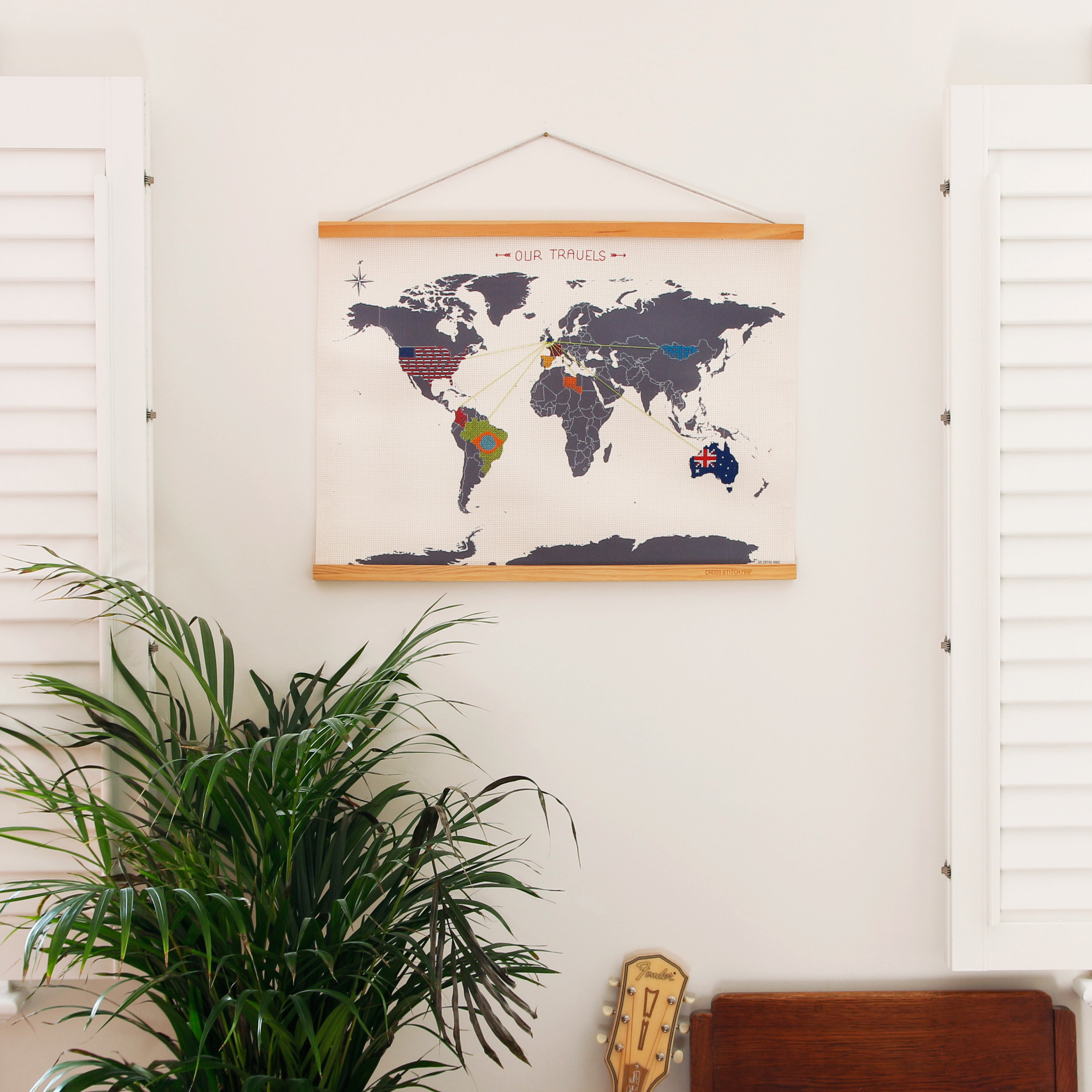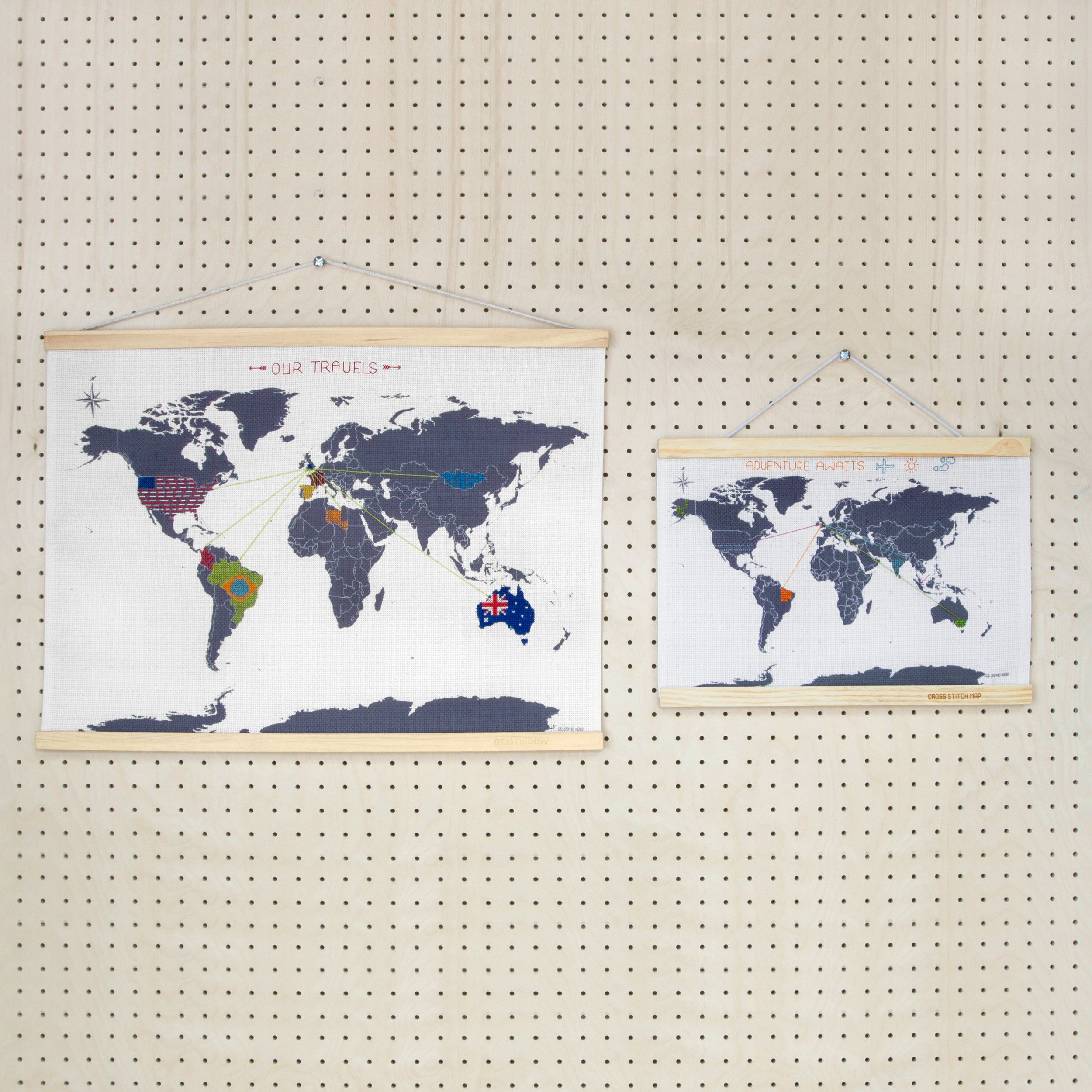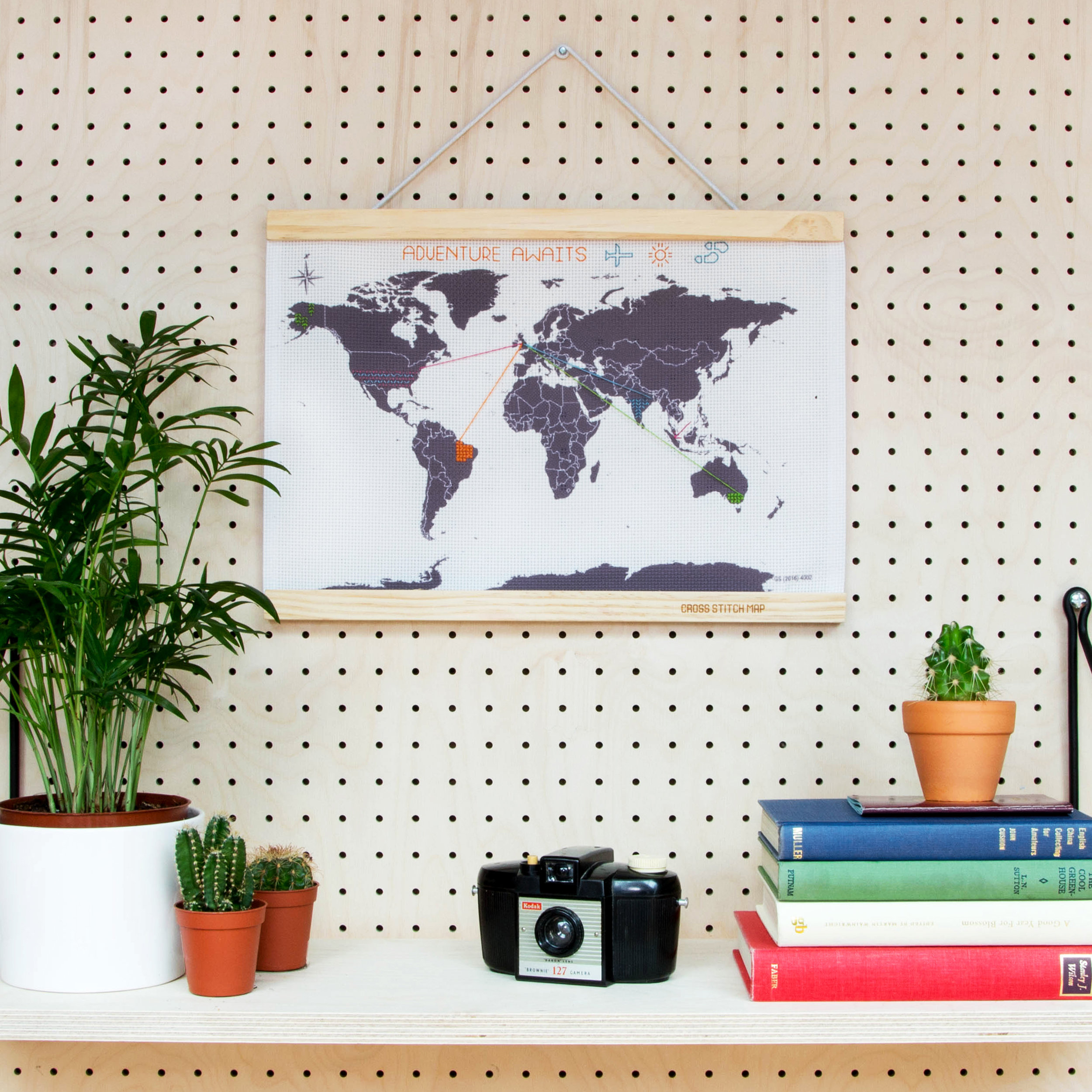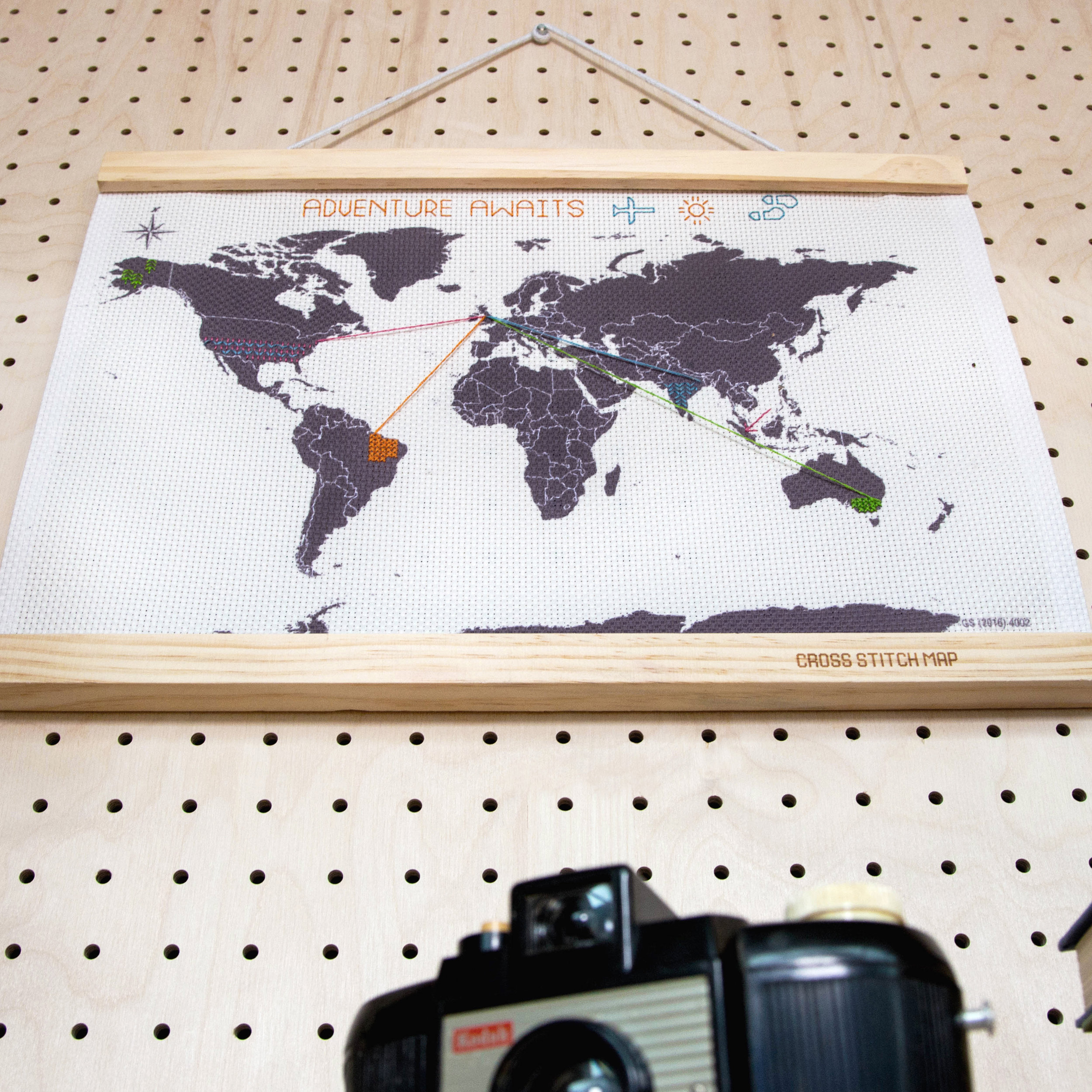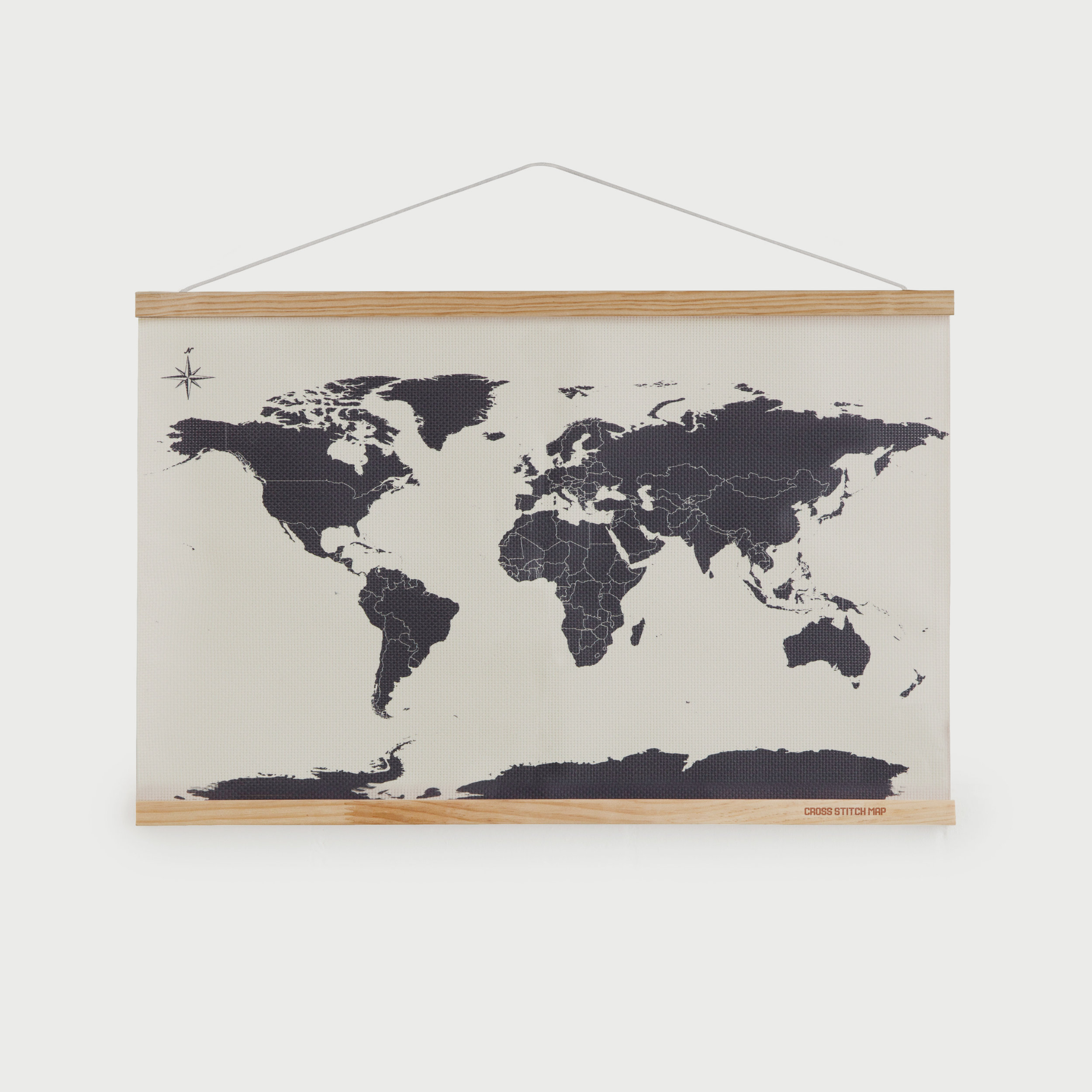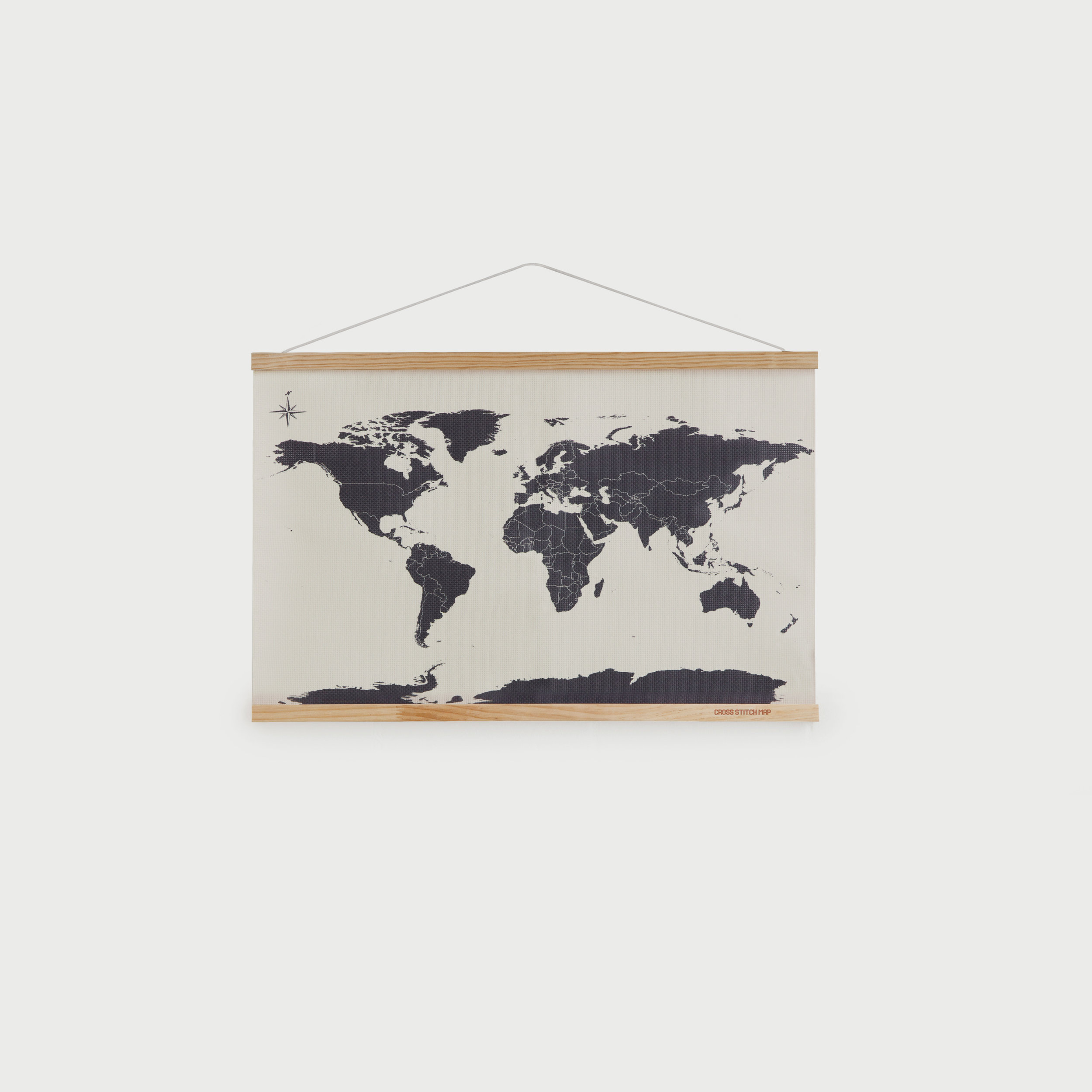 Cross Stitch Map
Sew your way around the world.
A world map printed on cross stitch fabric
Includes 4 threads and 2 embroidery needles
Mounted in a detachable wooden frame
Available in Large and Small
Been there? Done that? Show off to your friends just how well travelled you are. What's the point in cycling from Botswana to Costa Rica if no-one knows right? Now you can recuperate from your latest adventure with a bit of crafty cross-stitching. Plot your travels on this homely wall hanging. A great gift for creative globe trotters, available in large or mini!
An idea by Em Royston made by Suck UK
Large 592 x 440 x 18mm | 0.3Kg
Small 390 x 280 x 18mm | 0.2Kg

The designer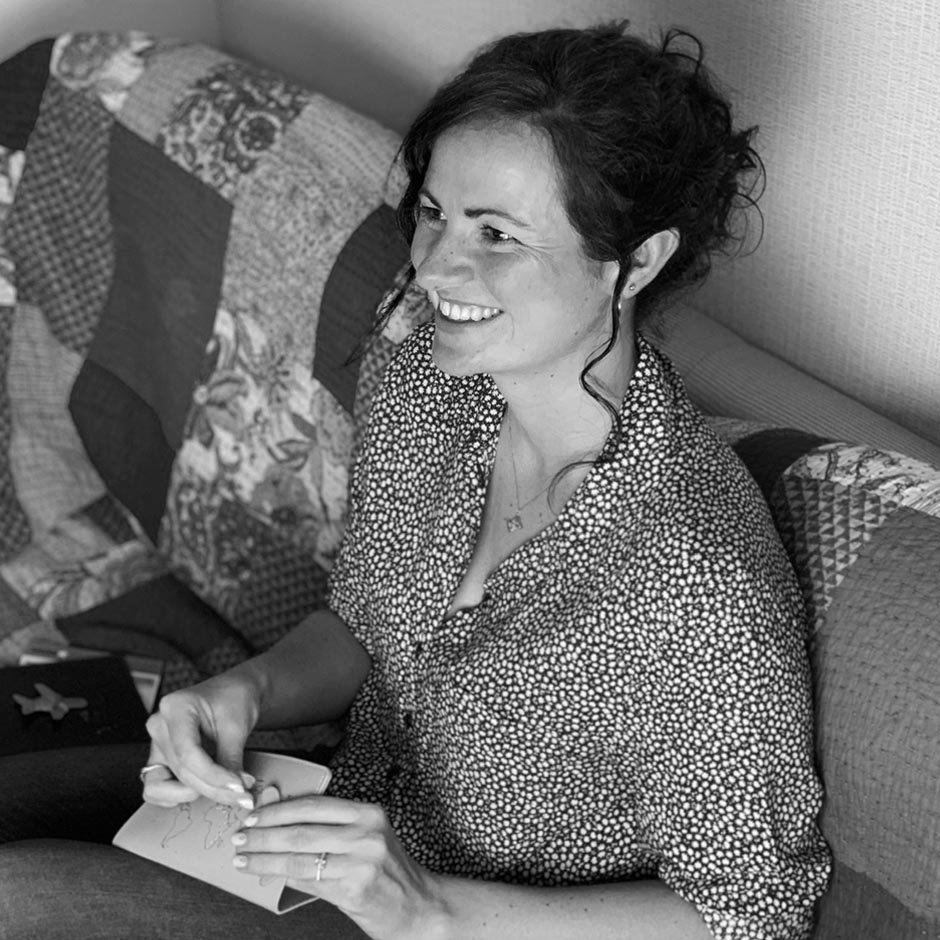 Em Royston
Em Royston studied Design before joining the Suck UK team back in 2010 where she started off on the sales and distribution side. After 5 years working in a number of roles, she moved back towards her design background, designing a number of products and displays as Brand Manager. Em designed and developed the Cross Stitch Map for Suck UK in 2015, shortly before taking the leap to move to Hong Kong and start her own company. Her brand, Chasing Threads, now follows the original idea of the Cross Stitch Map, combining a love of travel with a life-long obsession with crafting and customisation.