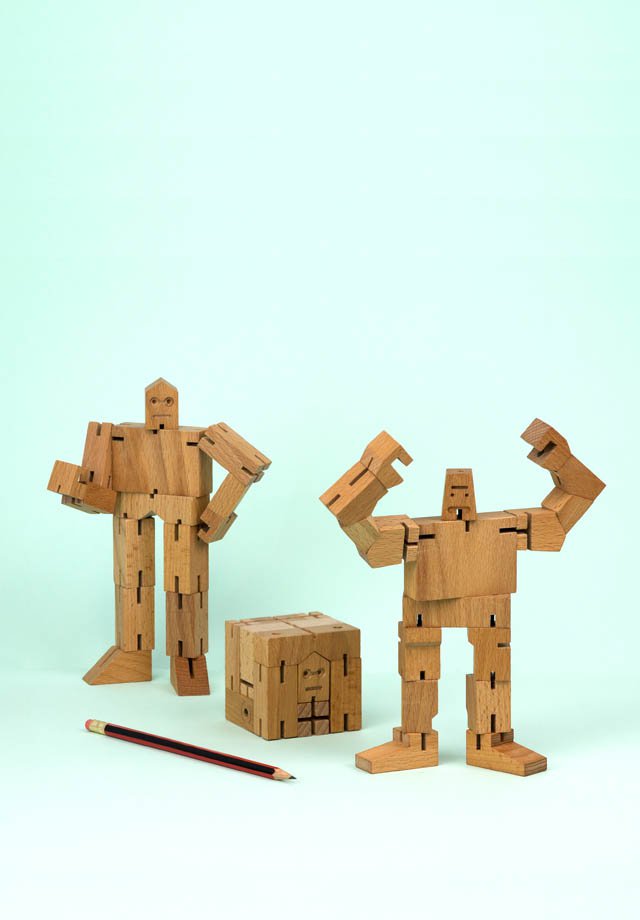 Cubebot Small - Guthrie & Julien
No longer available - Sorry.
Difficult robot puzzles fold into 2.5" cubes.
Far more puzzling than regular CubeBots. Guthrie and Julien have more parts and are trickier to put back into their original cube shapes. Of course they hold dozens poses, and the elastic-band muscles and durable wood limbs make them impervious to breakage. Inspired by Japanese Shinto Kumi-ki puzzles. An enduring and classic gift for children and adults.
Made by Suck UK