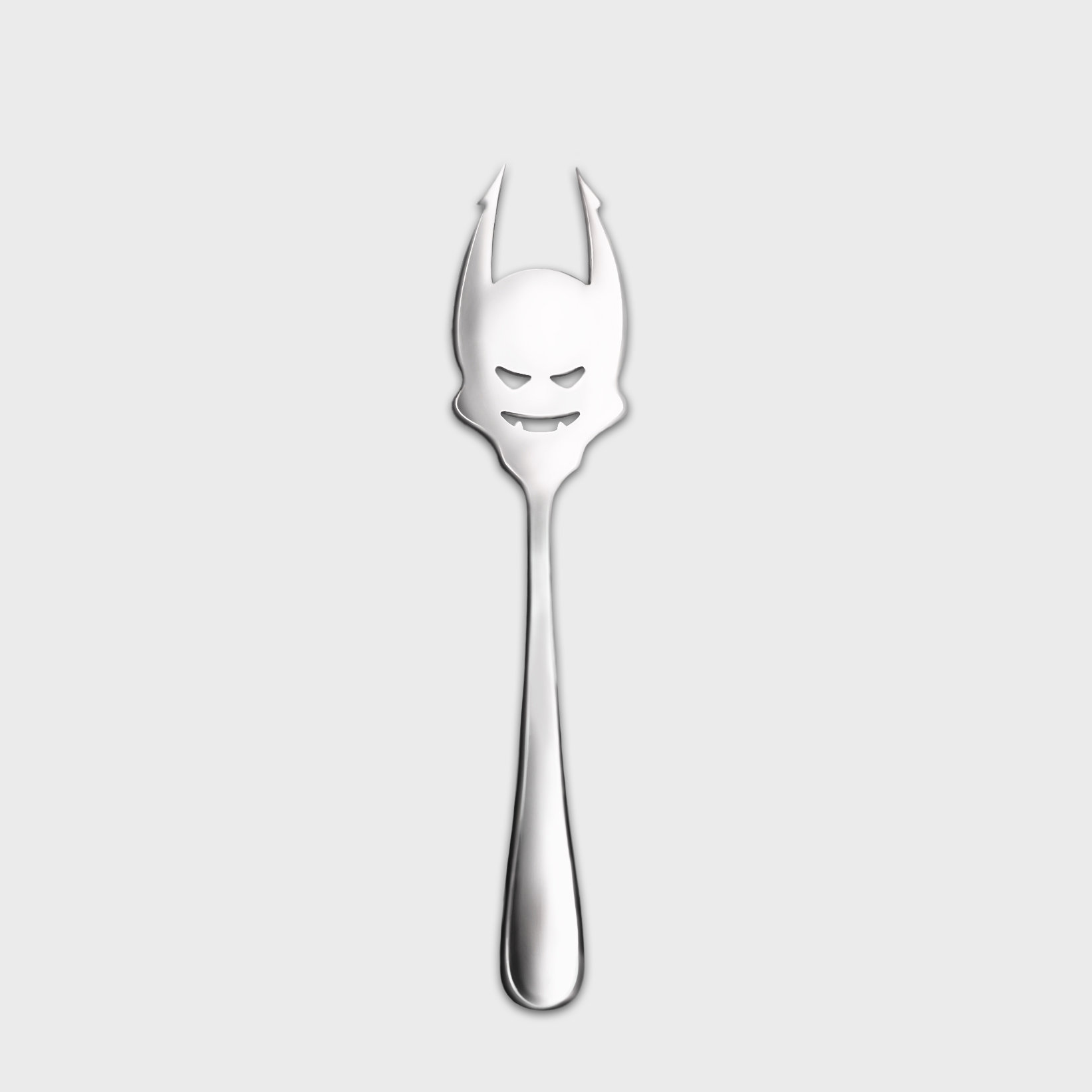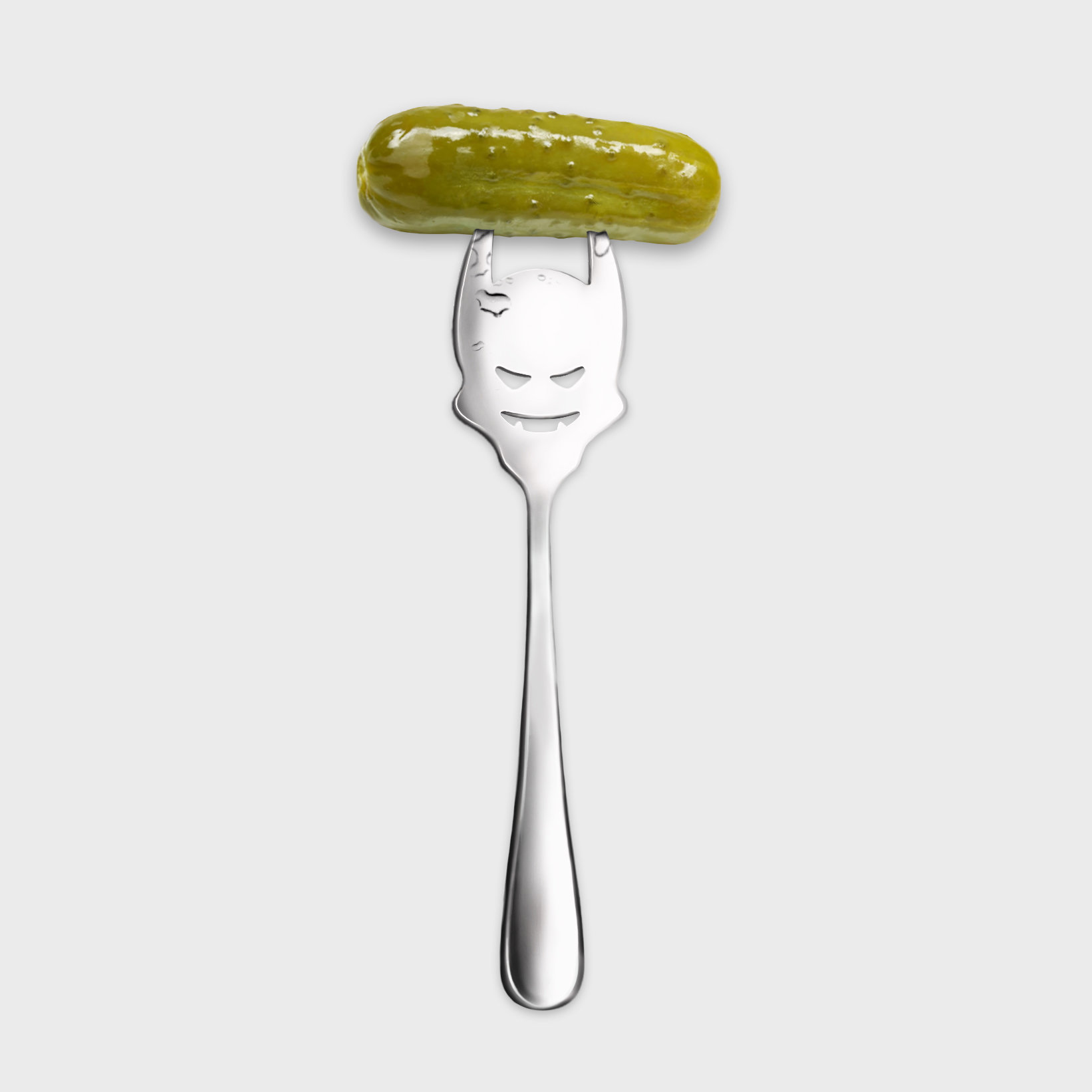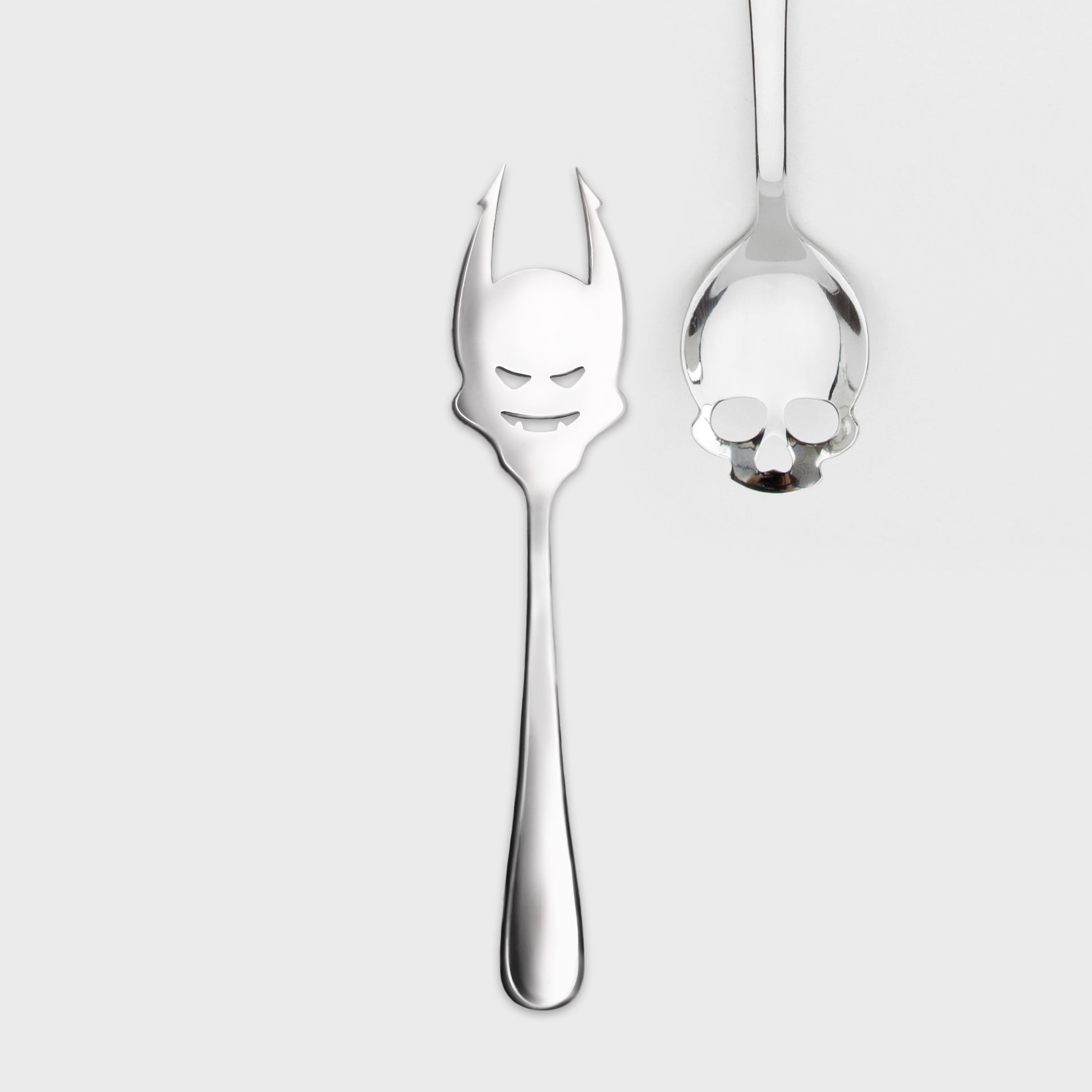 Pickle Devil
Fork with horns for grabbing slippery pickles.
Barbed fork prongs that grab on and wont let go.
Good for serving olives, gherkins, onions and pickles.
Polished stainless steel - does not react with the vinegar.
Devilish face and horrible horns.
Plastic free product and packaging.
You need grip to grapple you gherkins from the jar. If you ever tried to pick a pickle with a straight fork, then you know what slippery customers they can be. The Pickle Devil fork has two barbed horns to really grab hold and don't let go. Spice up your day - Eat more pickles.
Made by Suck UK