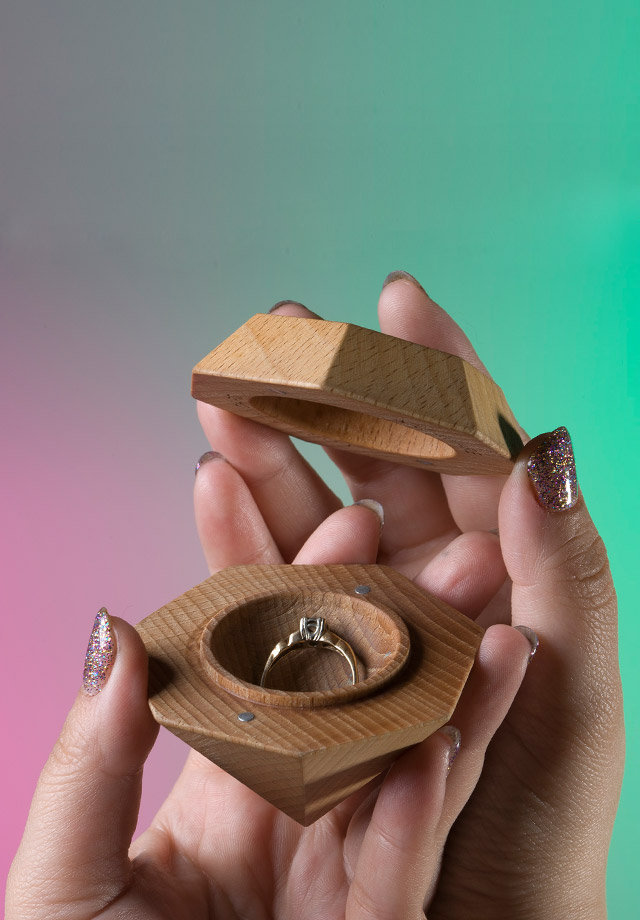 Diamond Box Natural
No longer available - Sorry.
Compact storage boxes made from wood.
Round diamonds, calibrated to achieve the maximum in fire and brilliance, set the standard for all cuts. Diamond Box – Round Cut can be used to house such a precious gem or other small and special things. The crown and base of this beech wood box are secured with magnets, creating a seamless hideaway for whatever you value.
Made by Suck UK