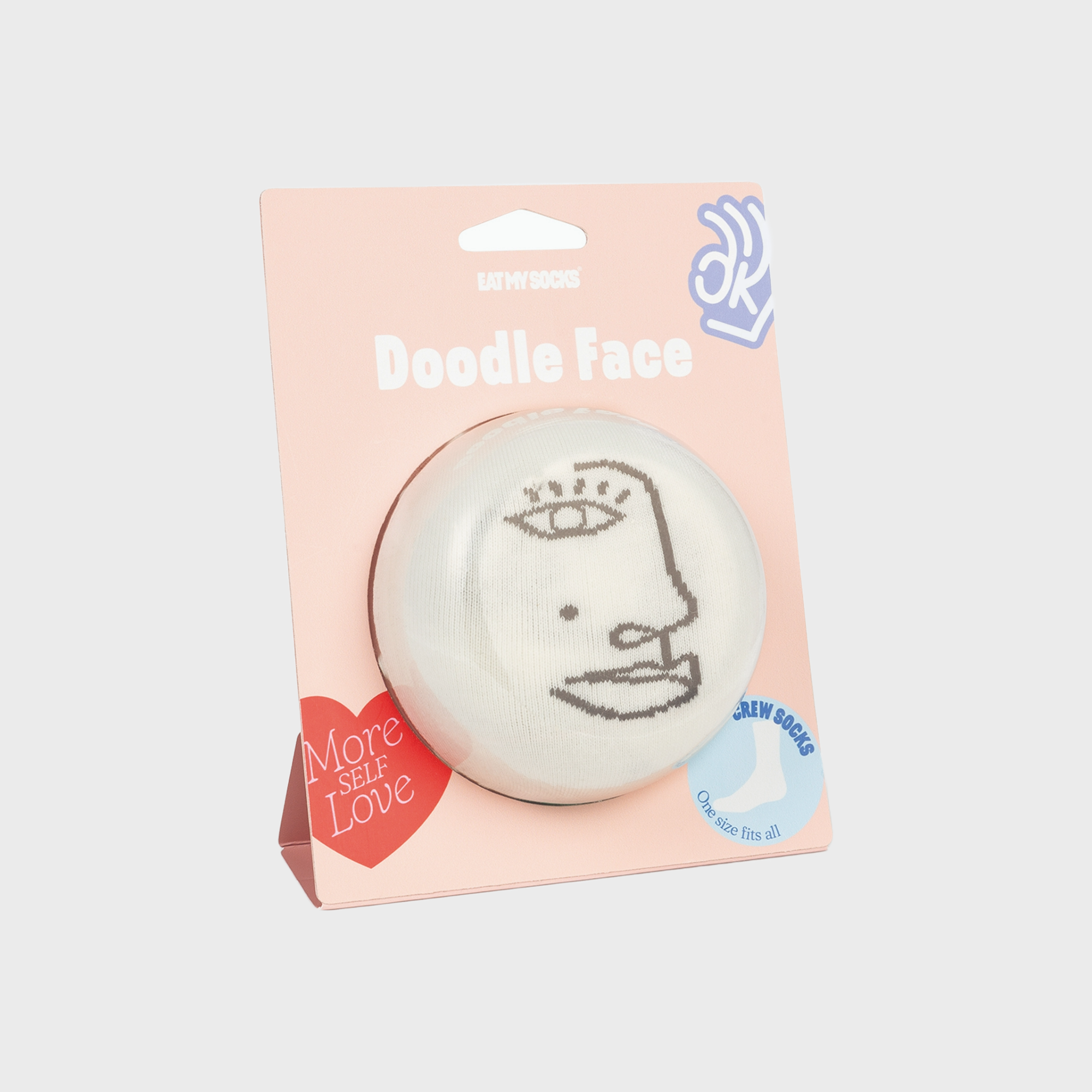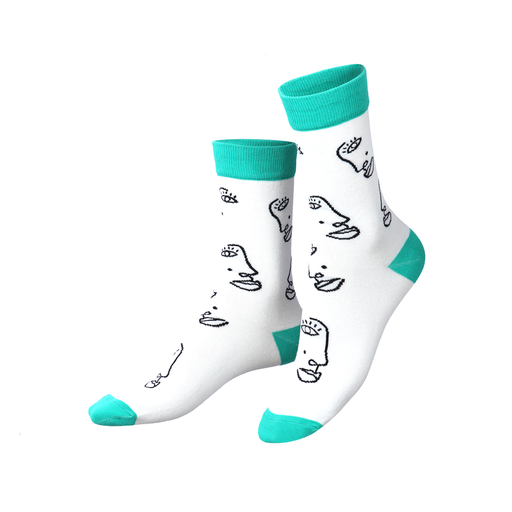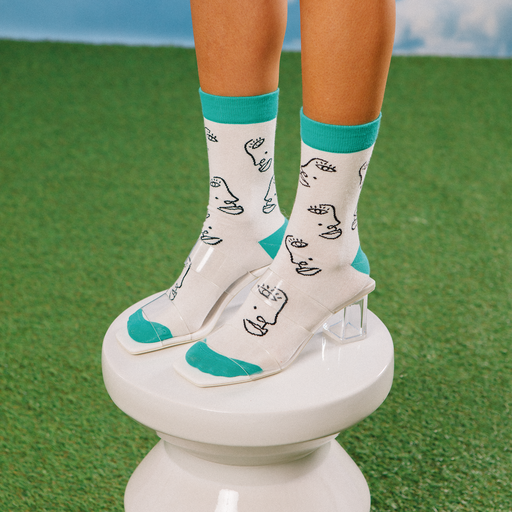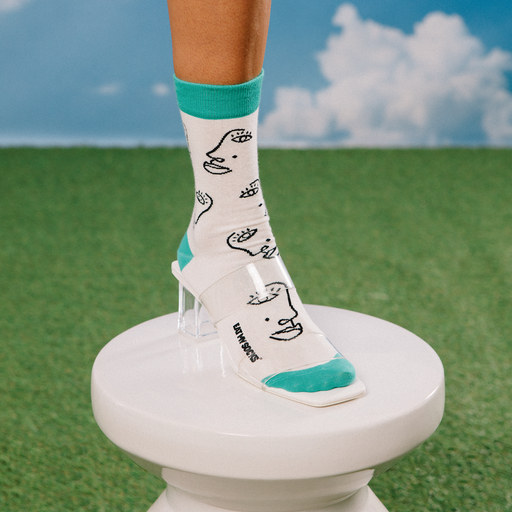 Doodle Face
Art worthy socks by Eat My Socks
Take the artwork to your feet with these stylish socks.
White socks with an abstract face pattern and teal trim.
1 Pair of over the calf socks.
These socks will turn your feet into an art piece worthy of being in the MoMA. Keep your outfit modern and artistic all at once.
Made by Eat My Socks
0 x 0 x 0mm | 0g