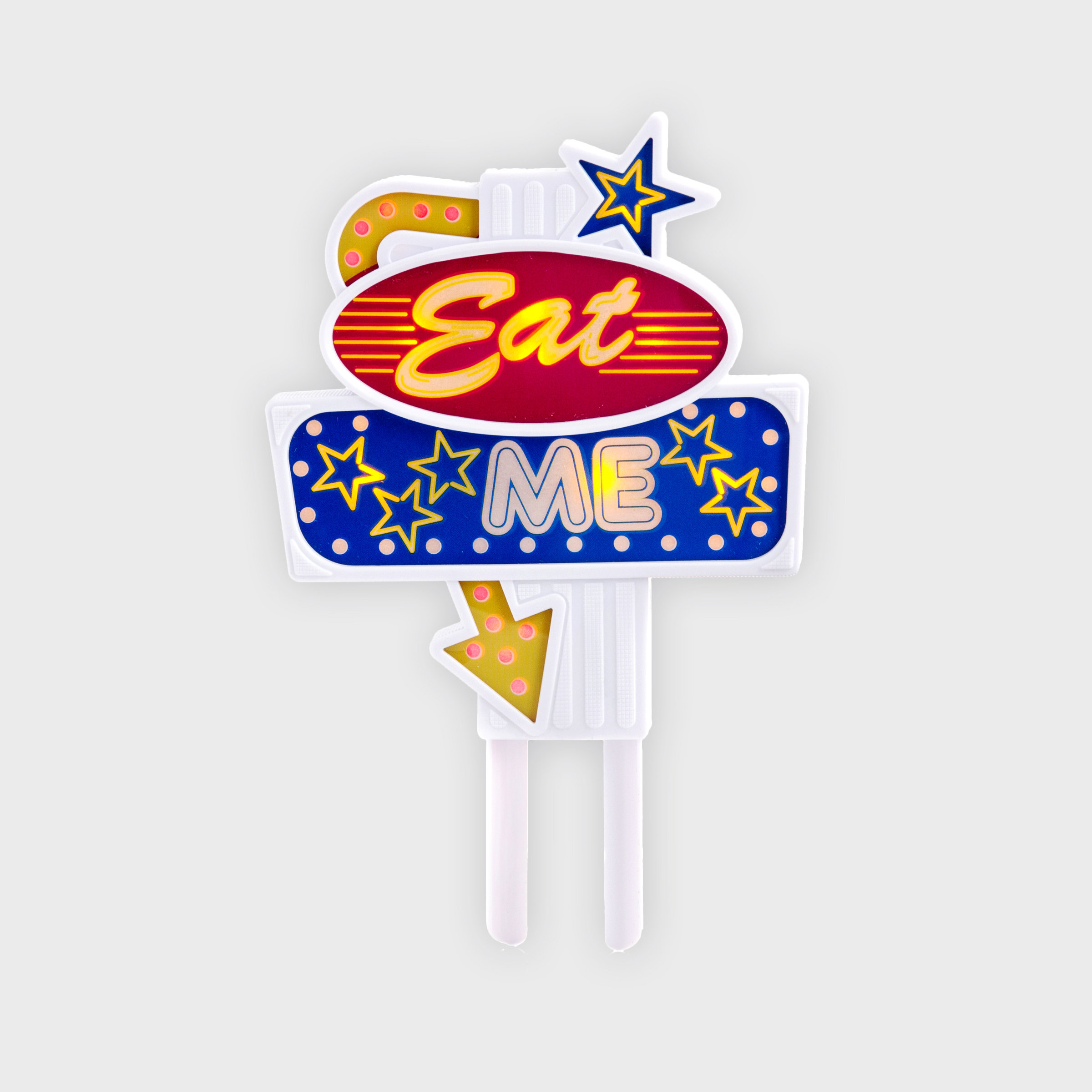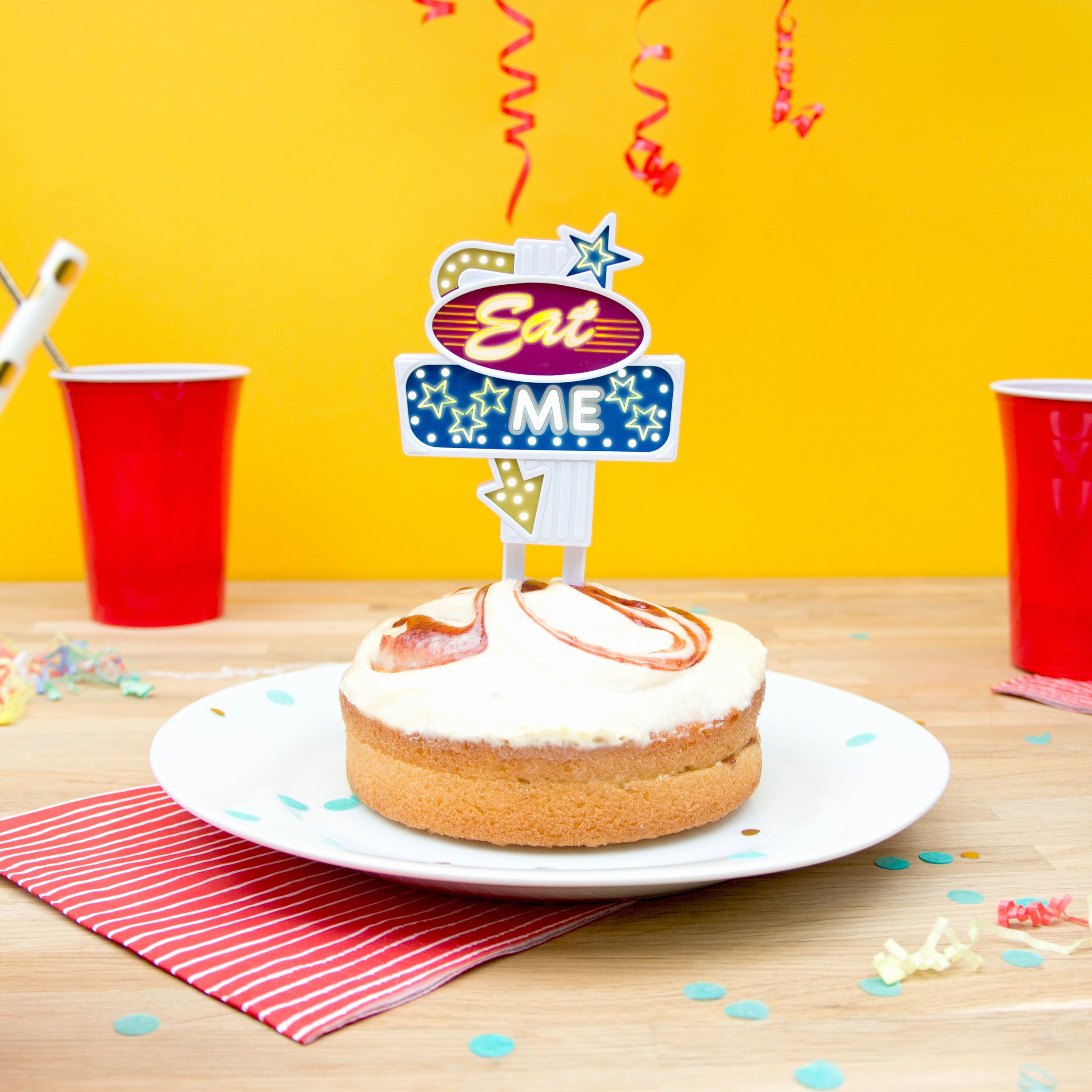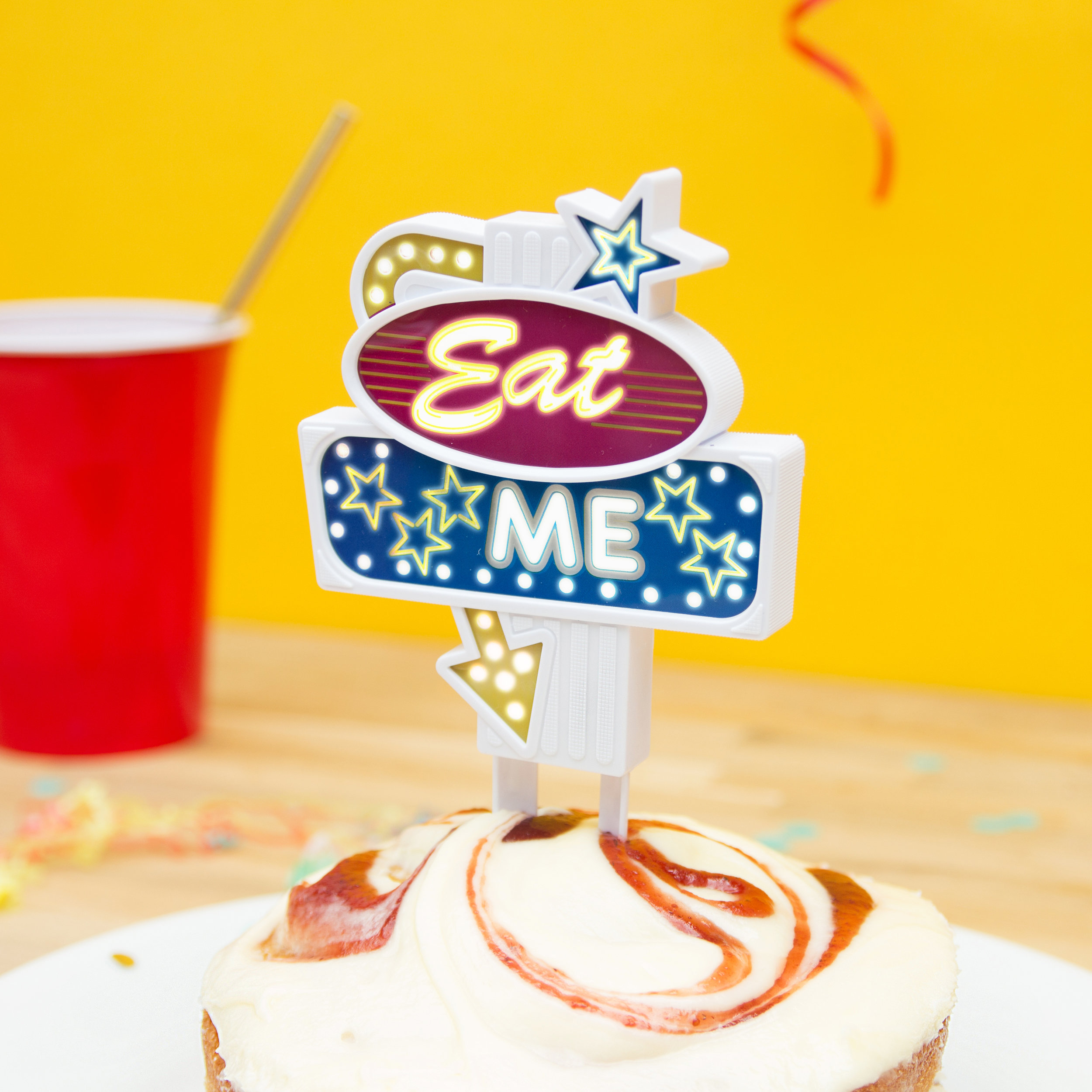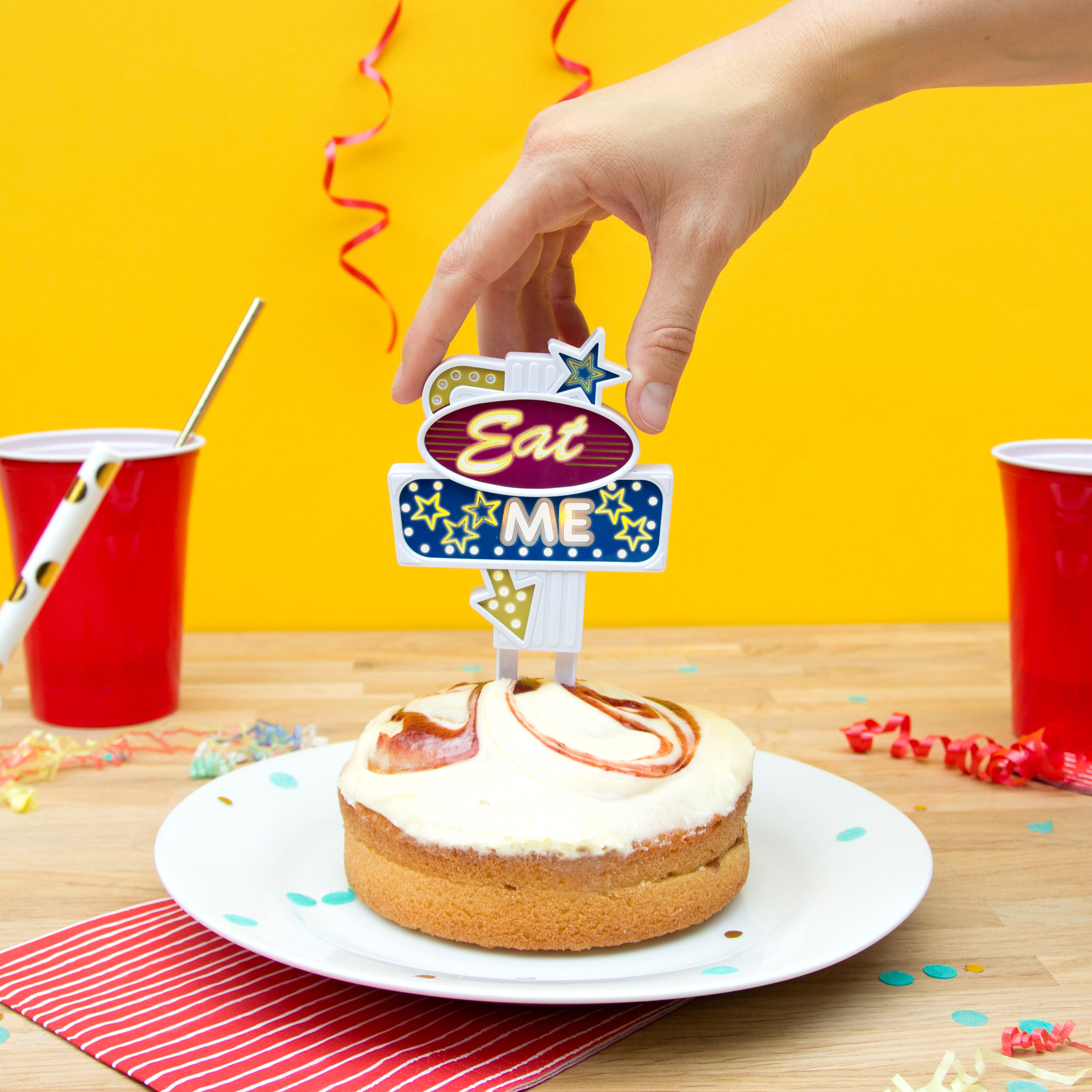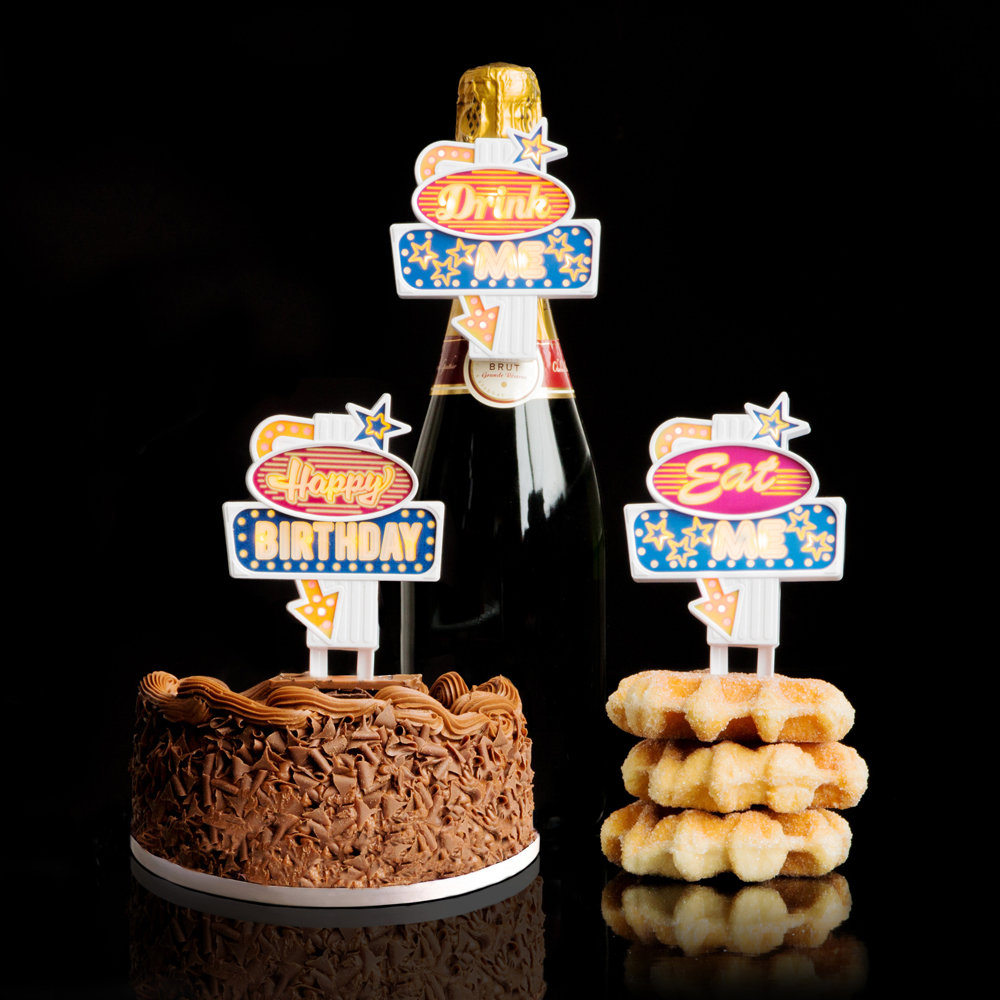 Flashing Food Topper
SALE! HALF PRICE
A delicious decoration for any feast.
Food topper designed in the style of a retro neon sign
Letters are illuminated with LEDs and flash in sequence
Endlessly reusable for multiple occasions
A delicious decoration for any feast Brighten your doughnuts, cakes, burgers & burritos… in fact, turn any meal into a feast buy spiking the legs into your chosen treat. Activate the 45 second light display with the push button on the back. The letters are illuminated by LEDs and flash the affirmation in sequence "Eat. Me. Eat. Me. Eat. Me"… Turn your food selfies into a mini Las Vegas photo opportunity – Instagram won't know what's hit it! Endlessly re-useable for multiple dinnertime goodness. Get stuck in.
Designed and made by Suck UK
87 x 135 x 15mm | 37g
The designer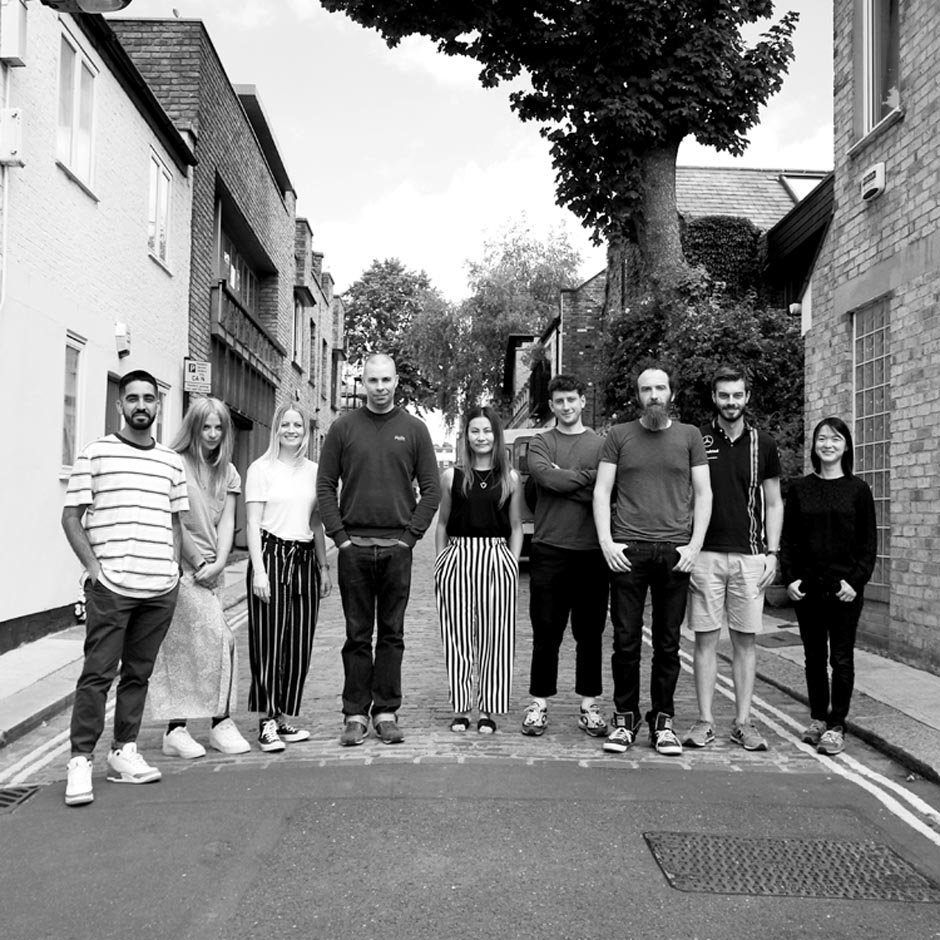 Suck UK Design Team
Mark E Smith once said "if it's me and your granny on bongos, it's the Fall". It's a lot like that here - if it's Sam & Jude and a revolving team of talented creatives, it's Suck UK. From the inception of the company in 1999 Sam & Jude have been the constant driving creative force, but none of that would be possible without a great team of designers and developers who turn these ideas into something great. Once a Sucker always a Sucker.