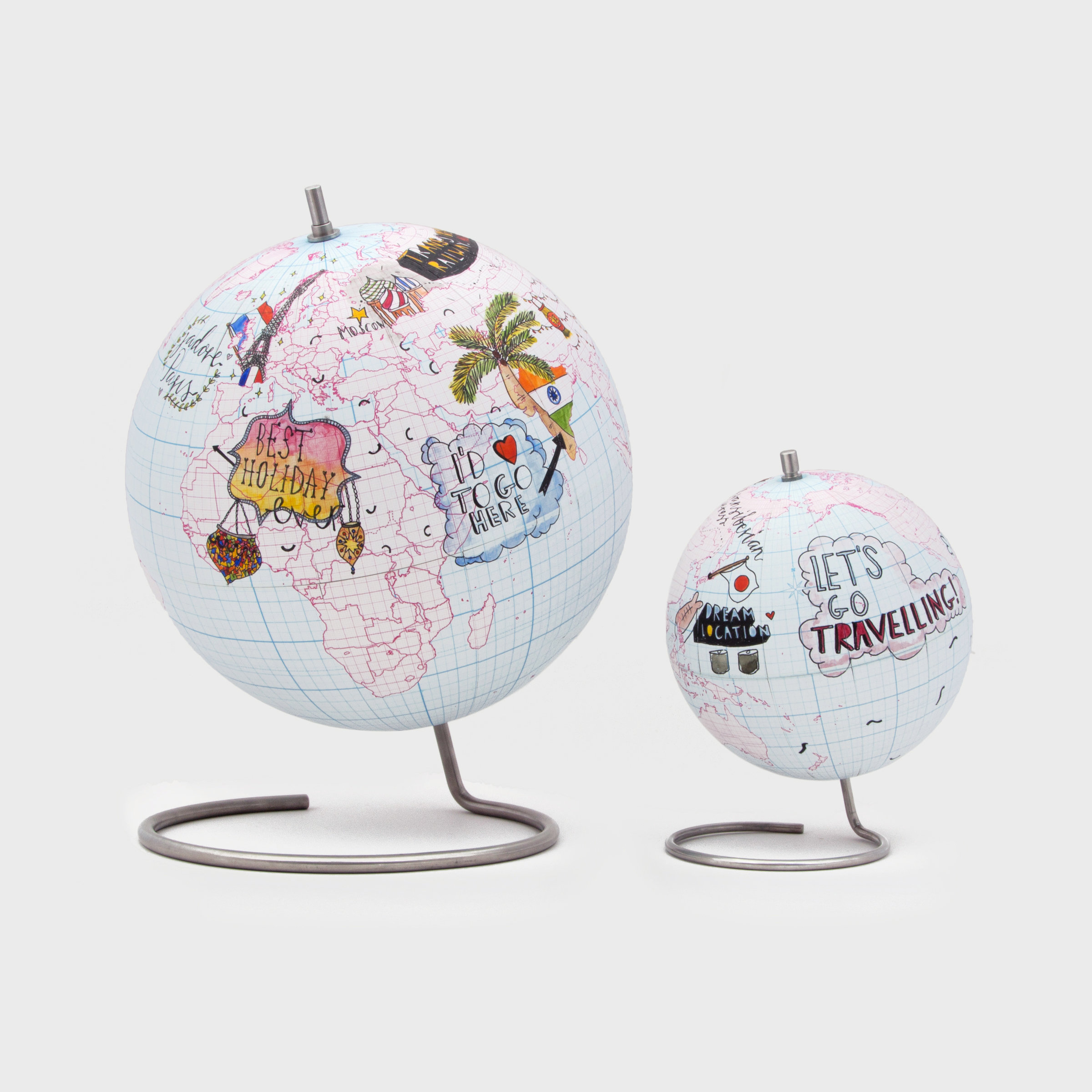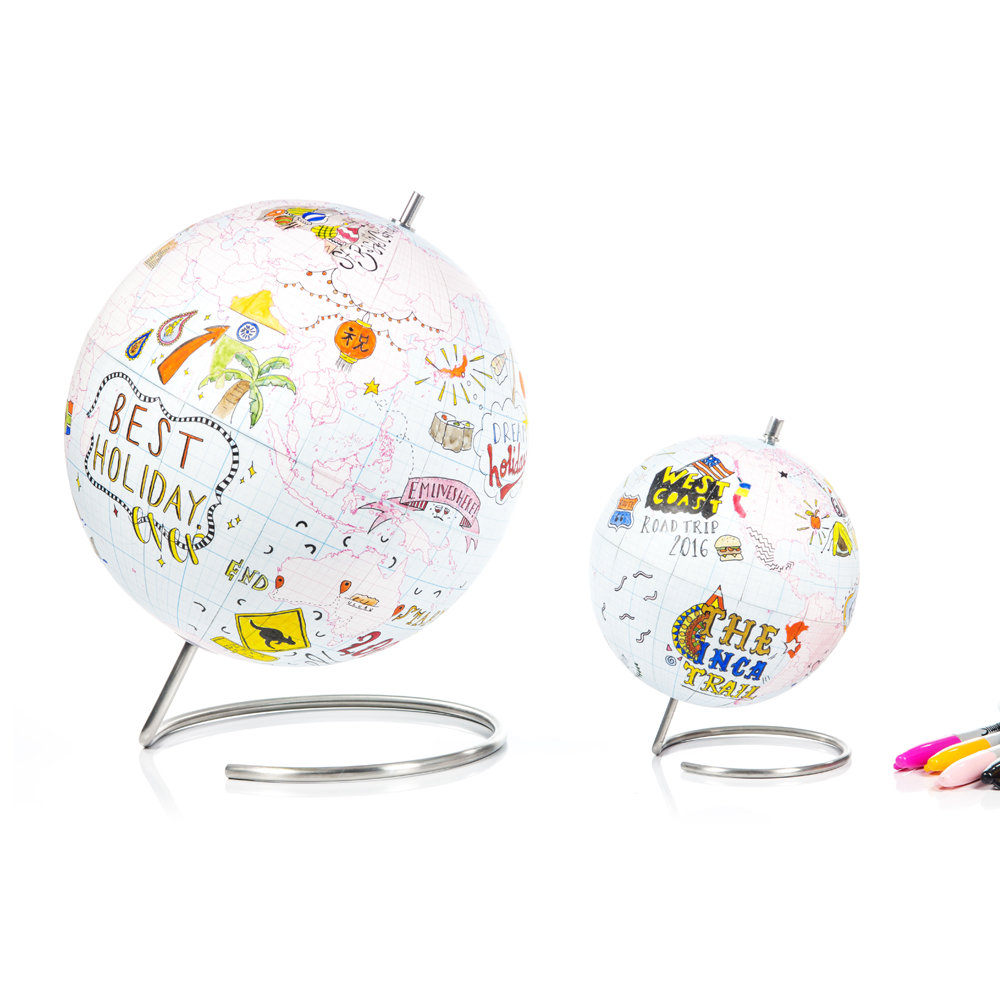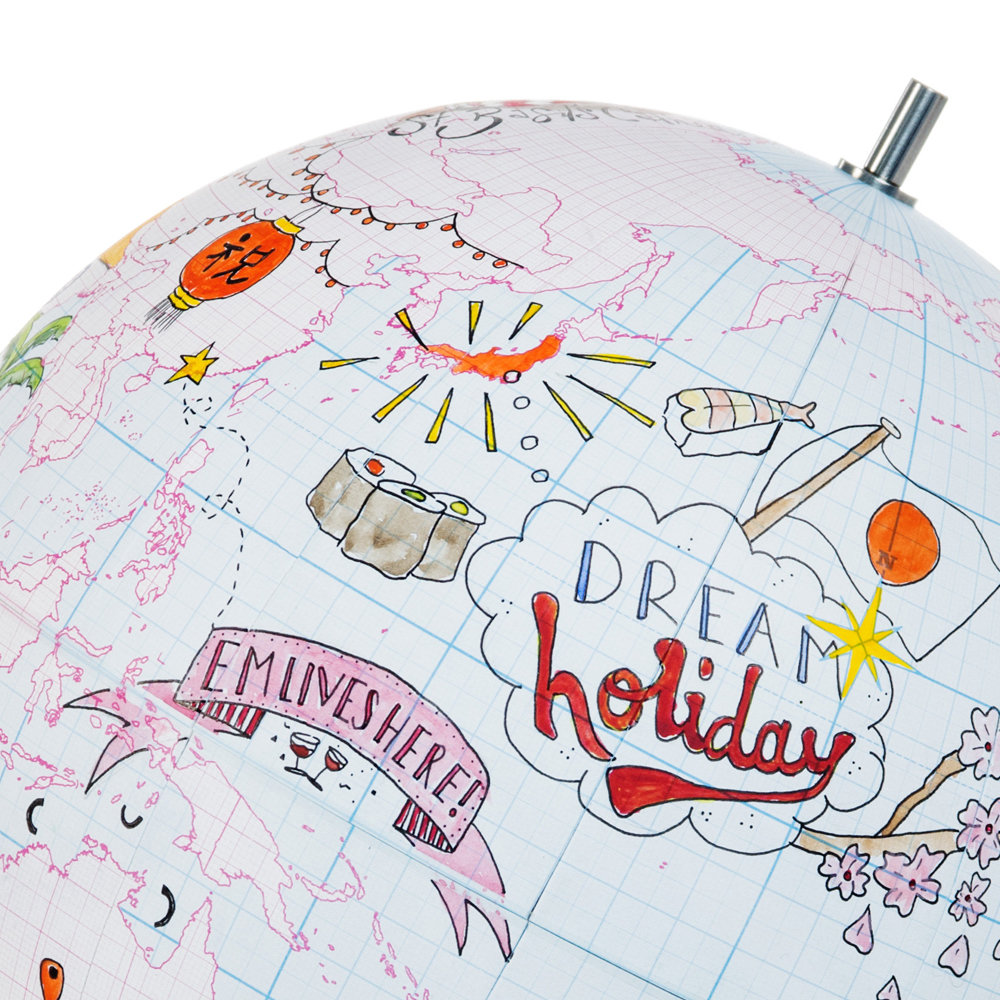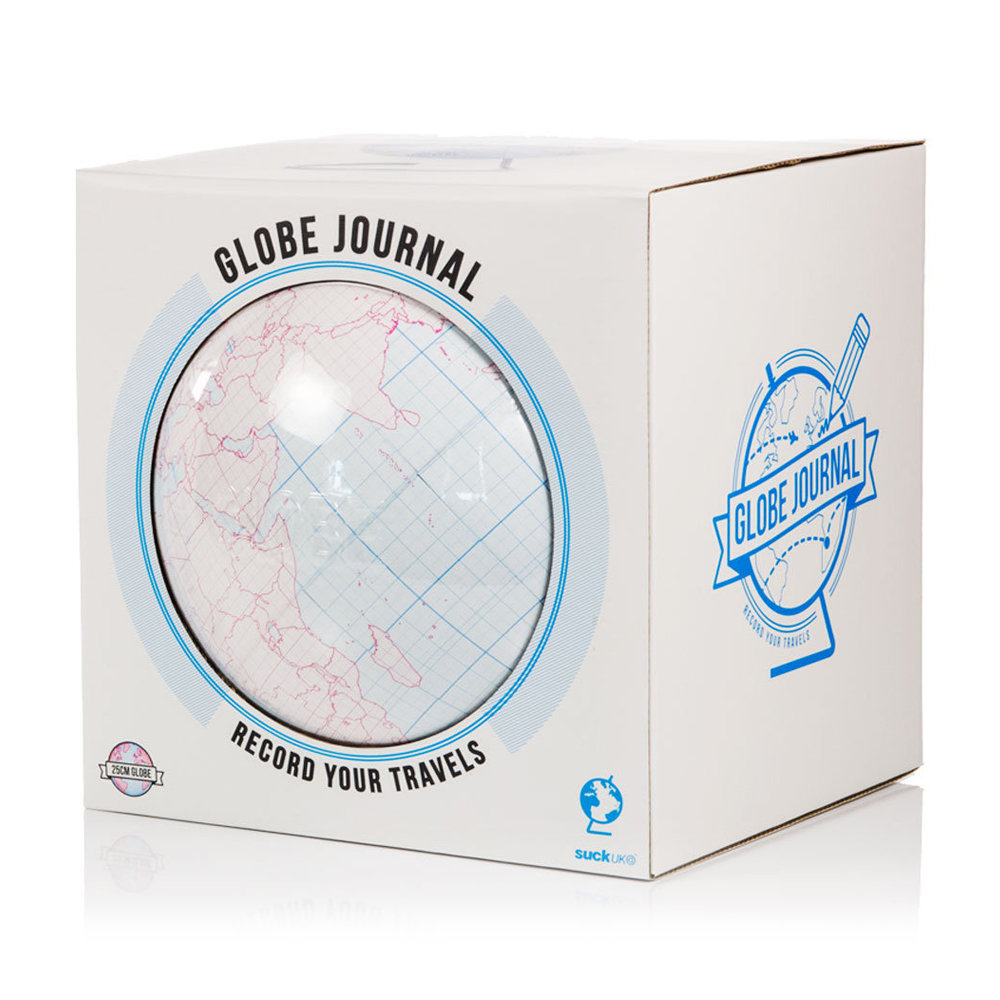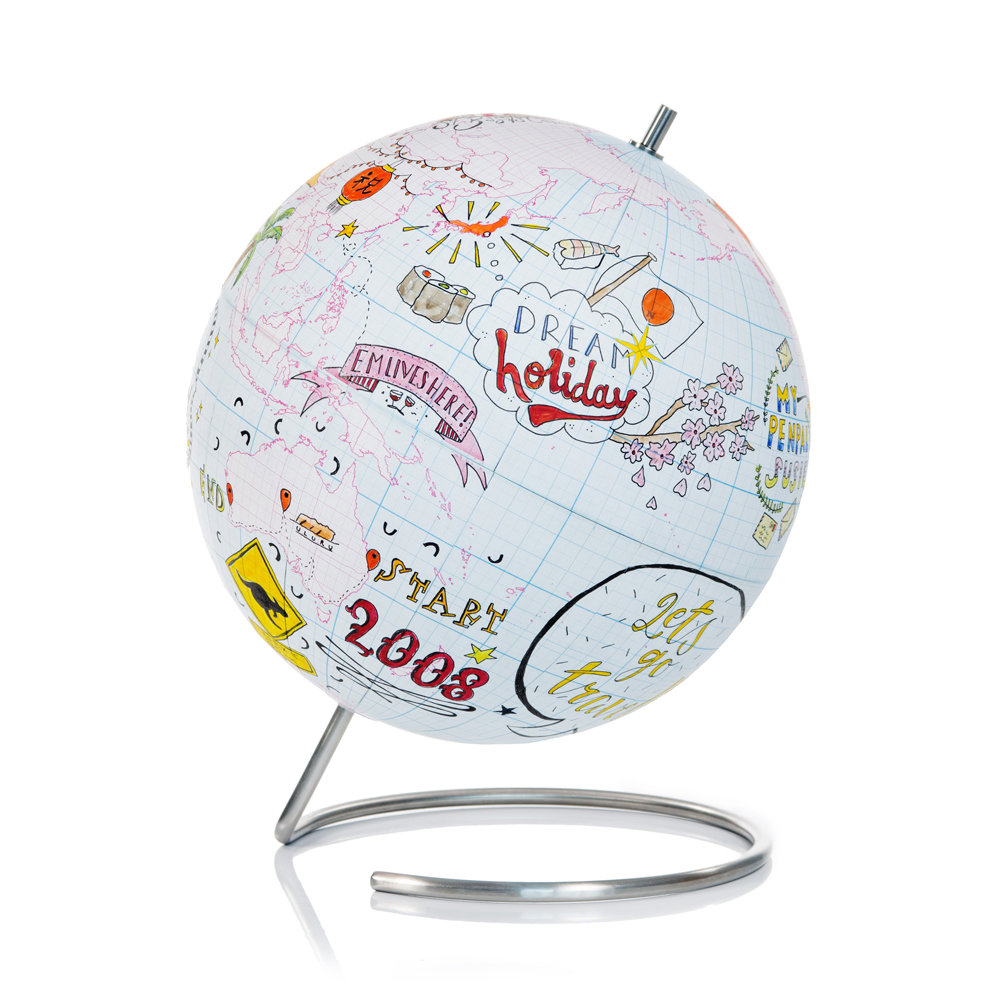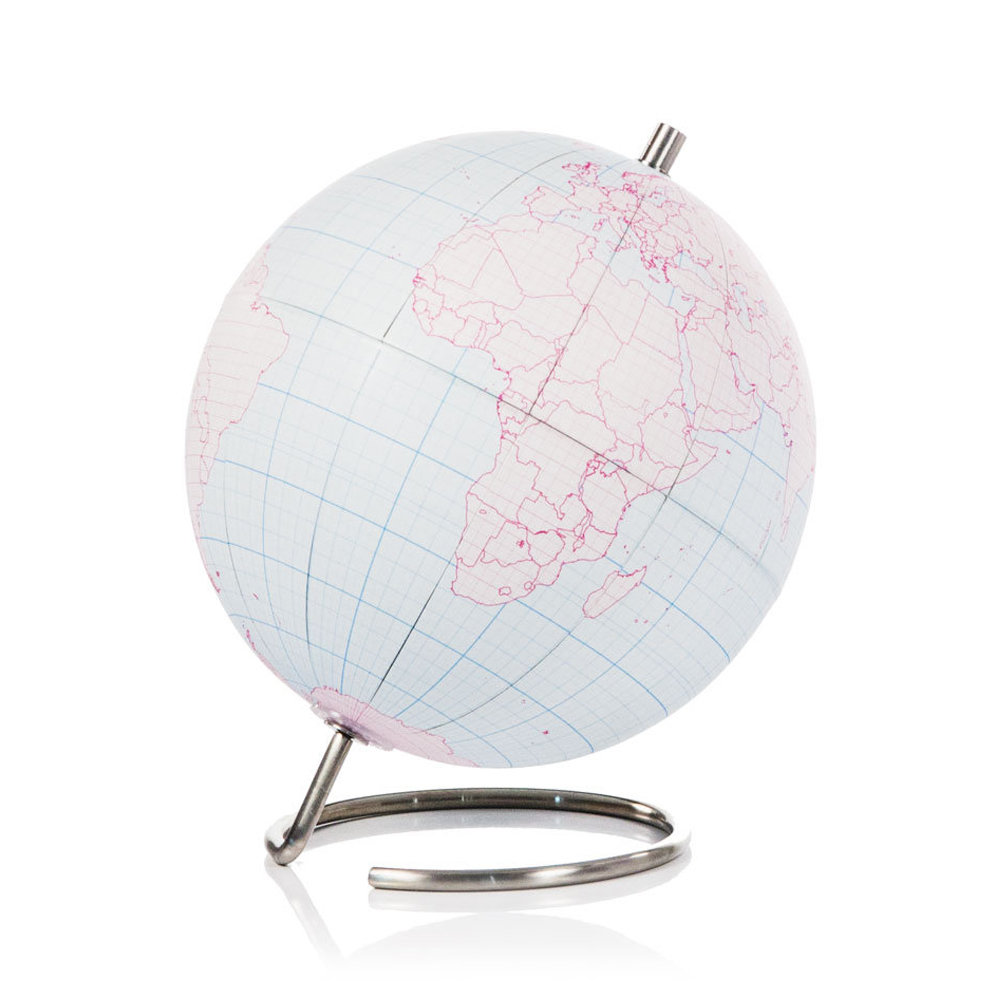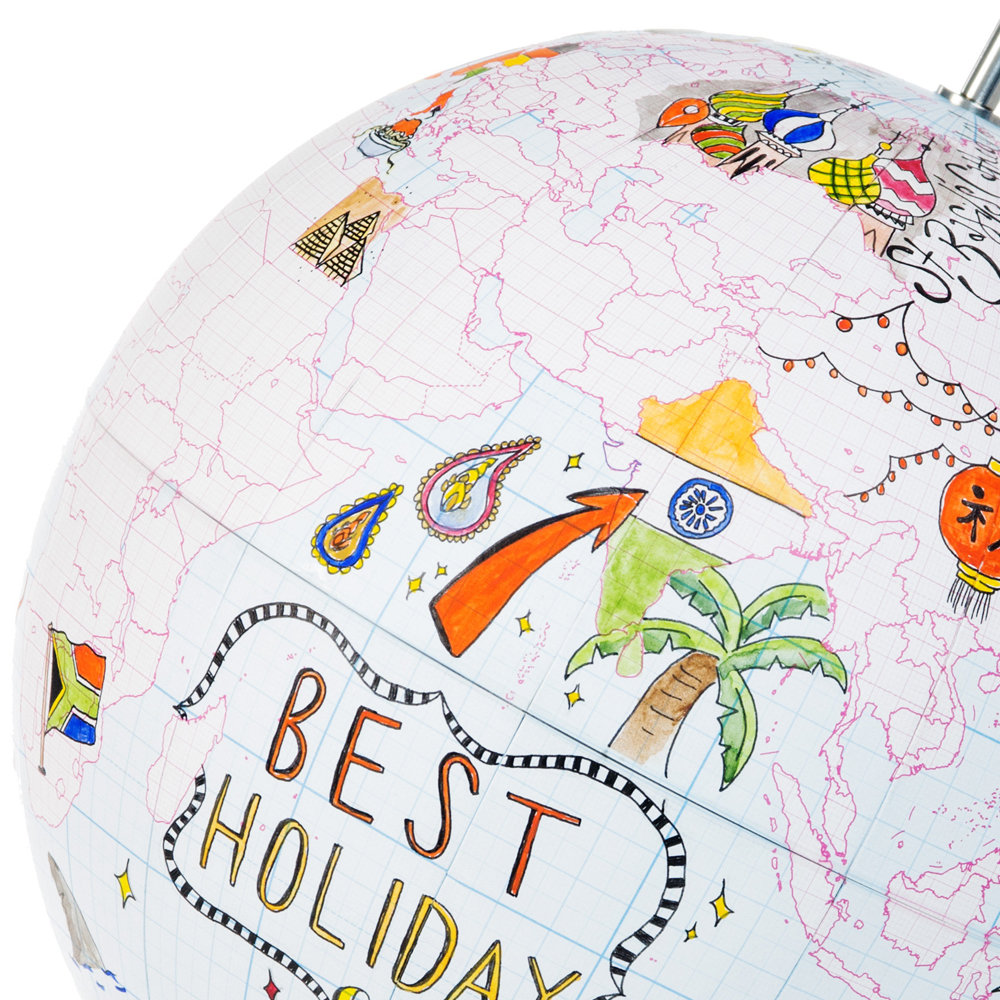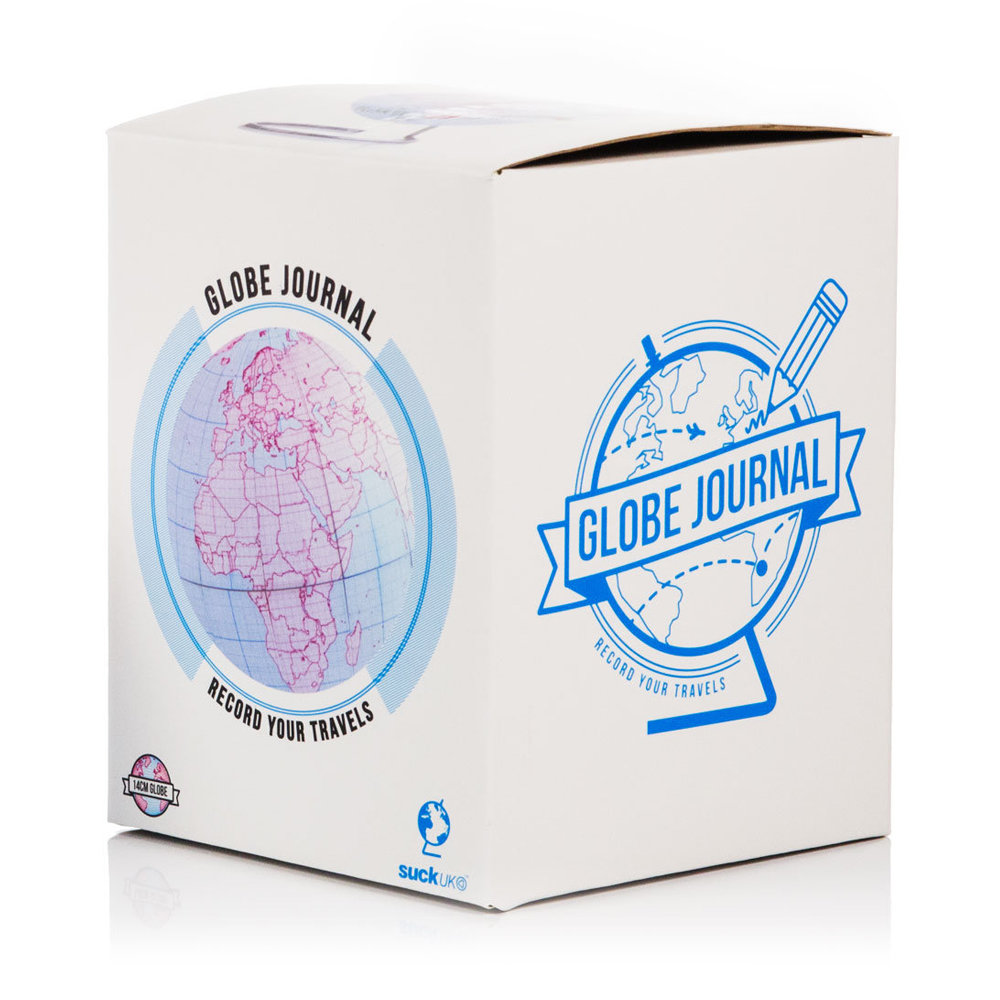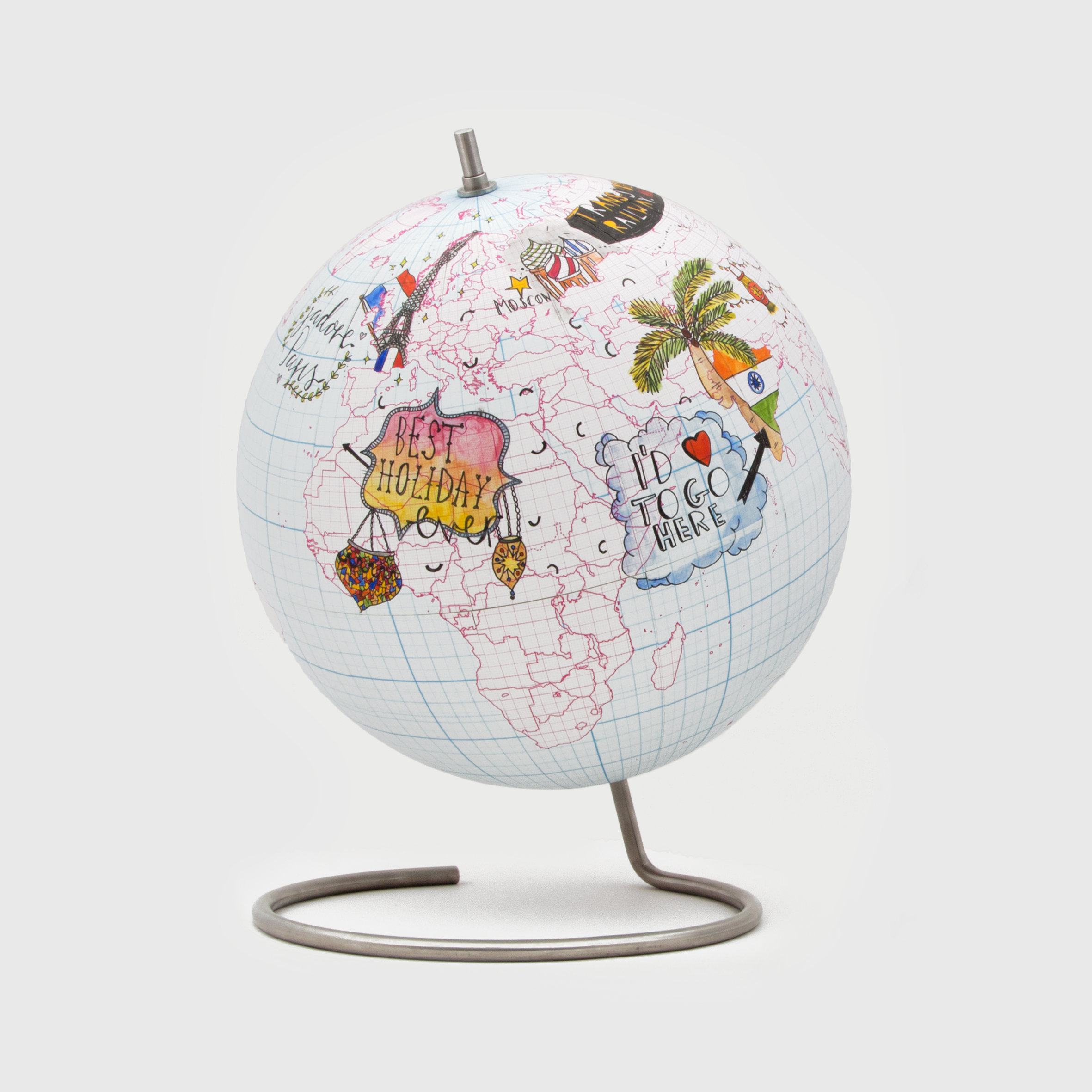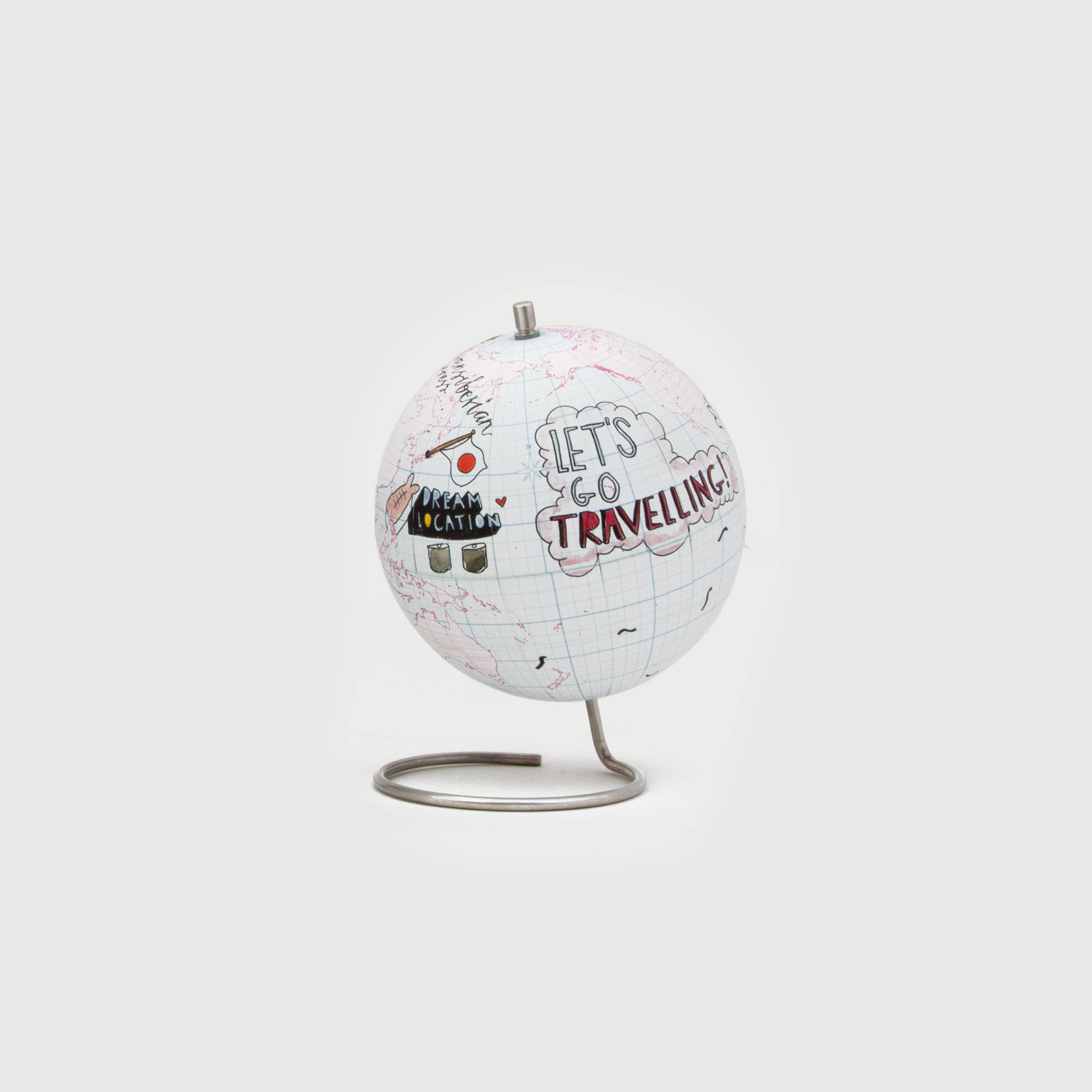 Globe Journal
Colour in your continents and connect up your countries.
A globe you can write on.
Graph paper surface perfect for drawing on.
Plot where you've been or plan your next adventure.
Rotates on a sturdy, stainless steel base.
Large 10" (Ø 25cm) | Small 5.5" (Ø 14cm)
Create your own globe! Log where you've been or where you want to go. The exercise pad style layout makes it easy to create a unique and artistic 3D travel journal, with the grid paper surface giving you the perfect blank canvas for pens, pencils, and markers. The stainless steel stand also allows you to show off all your creative work in style. So simply draw, doodle, and decorate the globe in your own way. Perfect for any globetrotting explorer.
Designed and made by Suck UK
Large 240 x 310 x 240mm | 0.7Kg
Small 150 x 175 x 150mm | 0.2Kg

The designer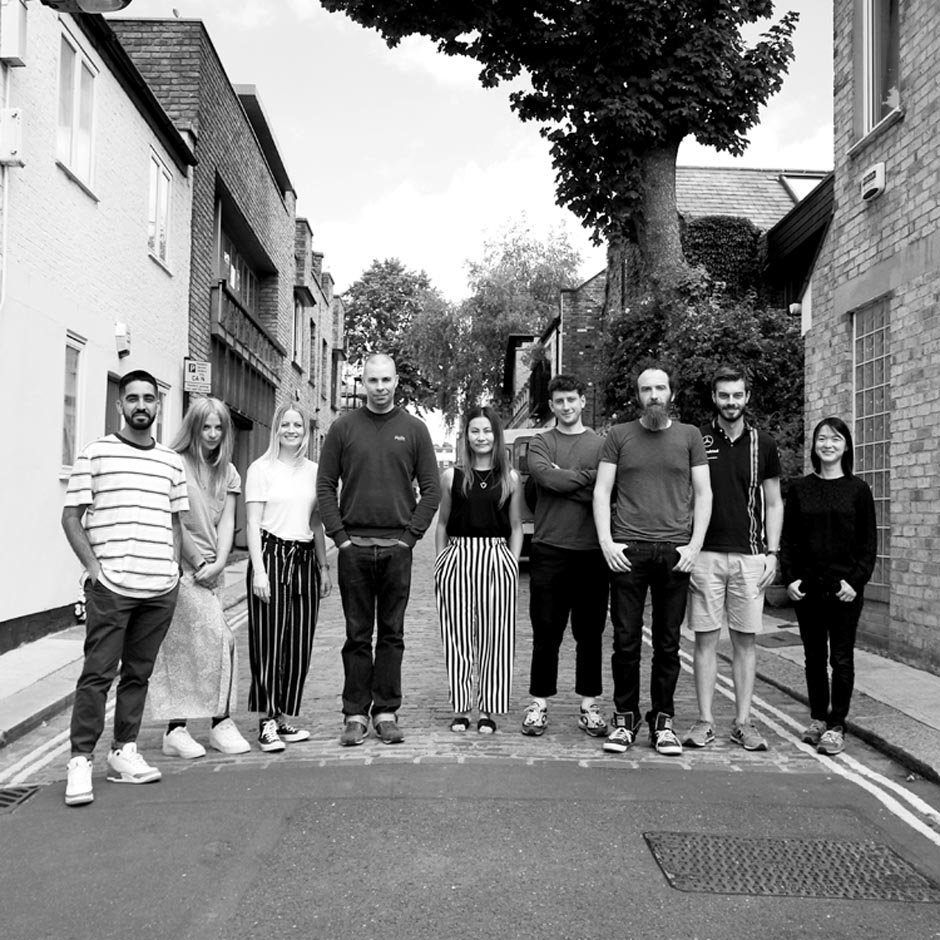 Suck UK Design Team
Mark E Smith once said "if it's me and your granny on bongos, it's the Fall". It's a lot like that here - if it's Sam & Jude and a revolving team of talented creatives, it's Suck UK. From the inception of the company in 1999 Sam & Jude have been the constant driving creative force, but none of that would be possible without a great team of designers and developers who turn these ideas into something great. Once a Sucker always a Sucker.