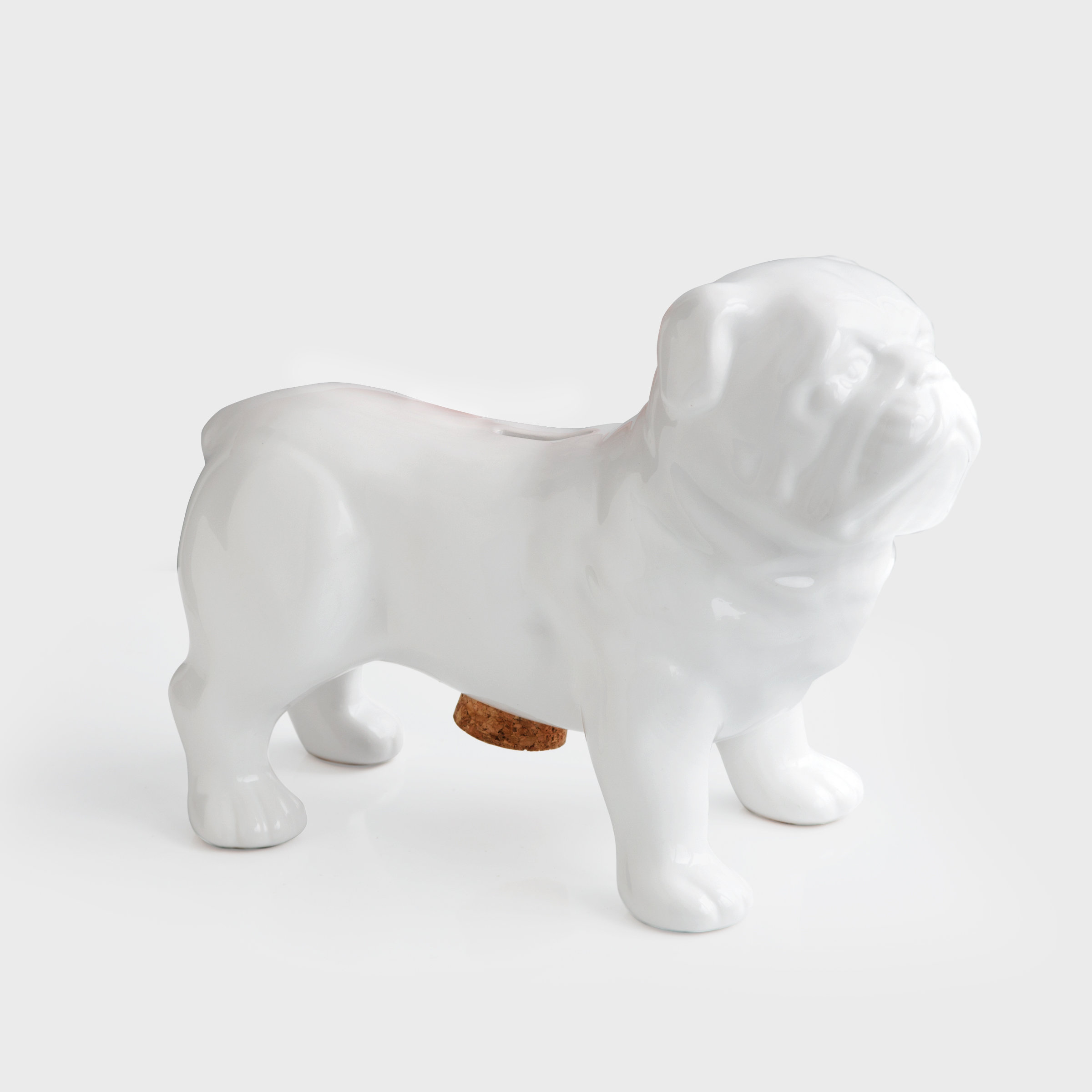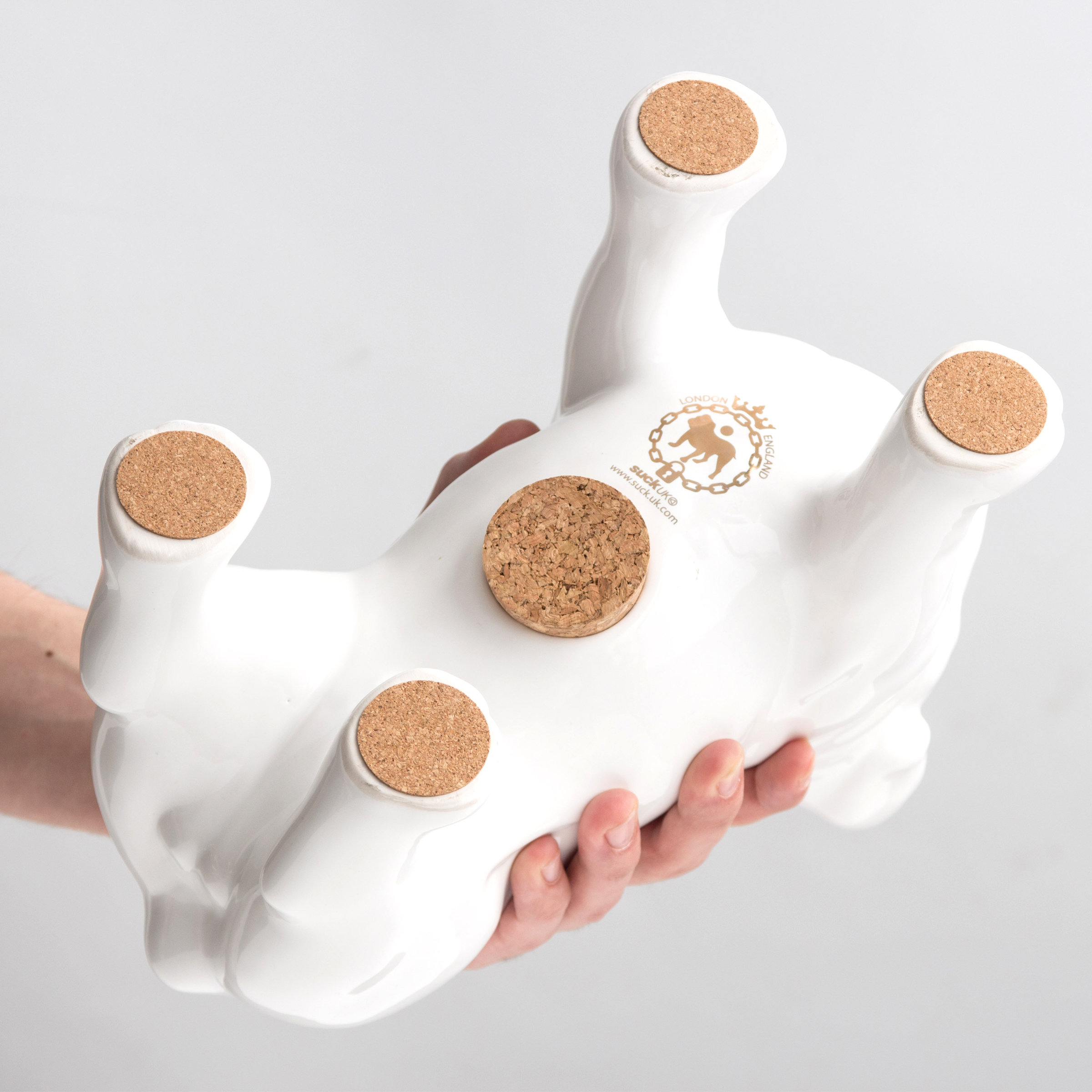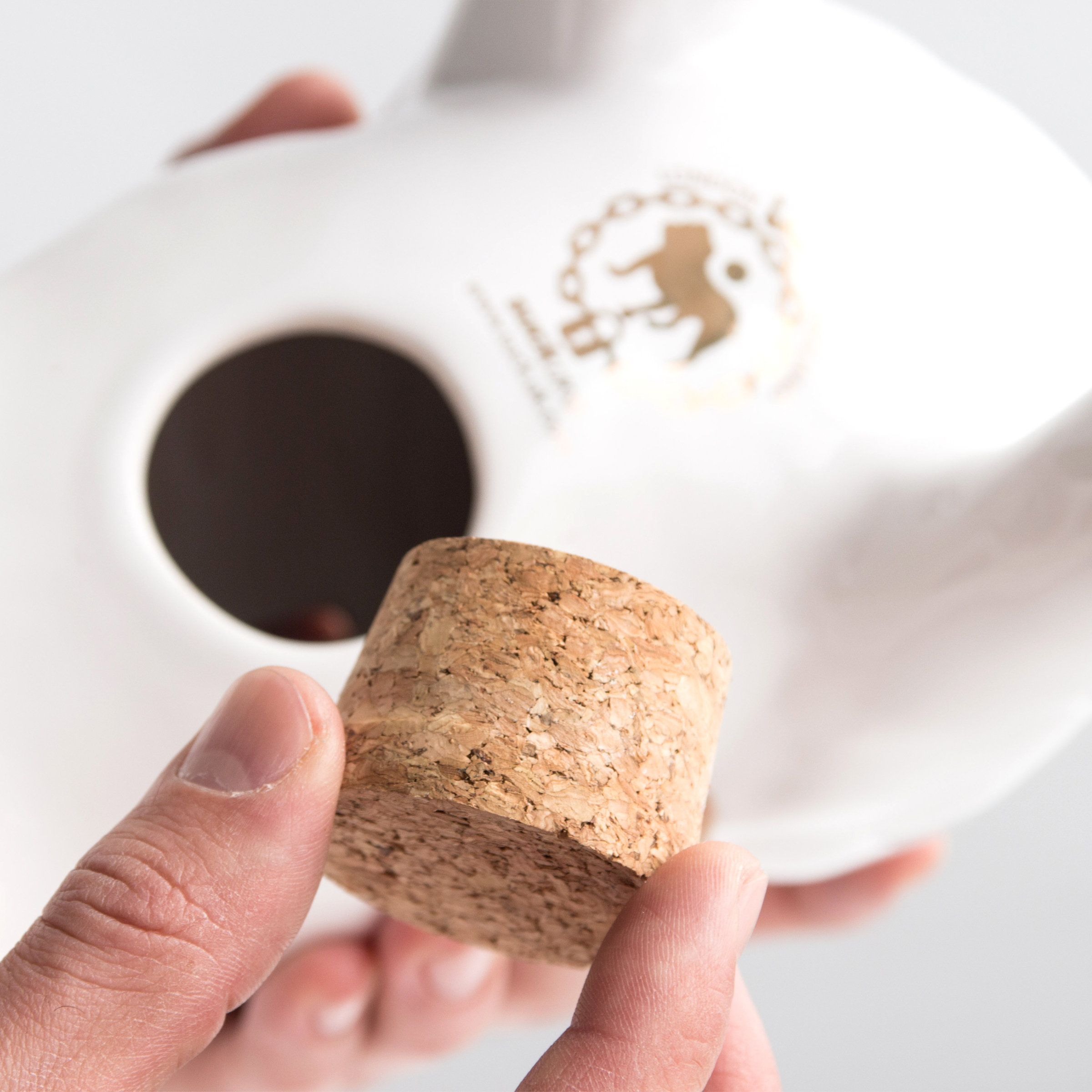 Guard Dog Money Box
Protect Your Savings
White ceramic bulldog shaped money box.
Big! 145mm(W) x 230mm(H) x 300mm(D)
Cork stopper if you need to release your savings.
Like piggy bank... but more secure.
Protects your savings better than any piggy.
No other money box will guard your savings with such style. All the best parts of a traditional piggy bank but a far cooler creature than a pig. Keep your cash safe in the belly of a stern looking guard dog to intimidate any would-be burglars attempting to steal your pocket money.
Designed and made by Suck UK
145 x 230 x 300mm | 1.3Kg
The designer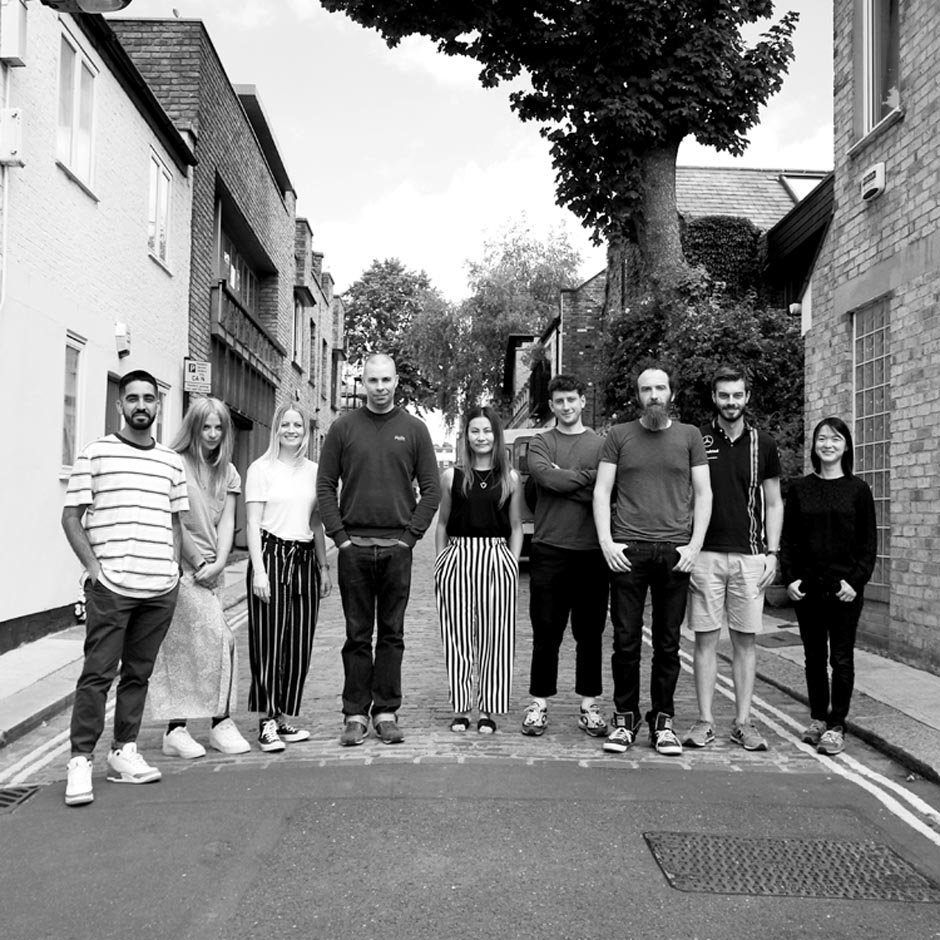 Suck UK Design Team
Mark E Smith once said "if it's me and your granny on bongos, it's the Fall". It's a lot like that here - if it's Sam & Jude and a revolving team of talented creatives, it's Suck UK. From the inception of the company in 1999 Sam & Jude have been the constant driving creative force, but none of that would be possible without a great team of designers and developers who turn these ideas into something great. Once a Sucker always a Sucker.