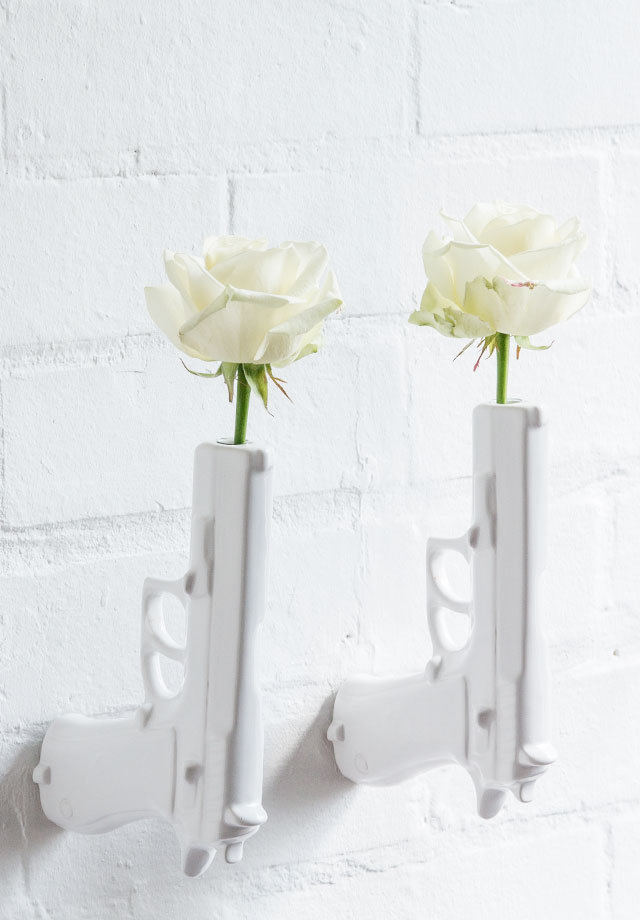 Ceramic Gun Vase
No longer available - Sorry.
Wall vase inspired by peace.
Placing a single flower into the barrel of the gun is an iconic protest against war and violence. Inspired by images from the peace protests of the 1960s, and relevant still today. A peaceful piece... An inspirational gift for quite revolutionaries. An aggressive object rendered in a fragile white material.
Designed and made by Suck UK
The designer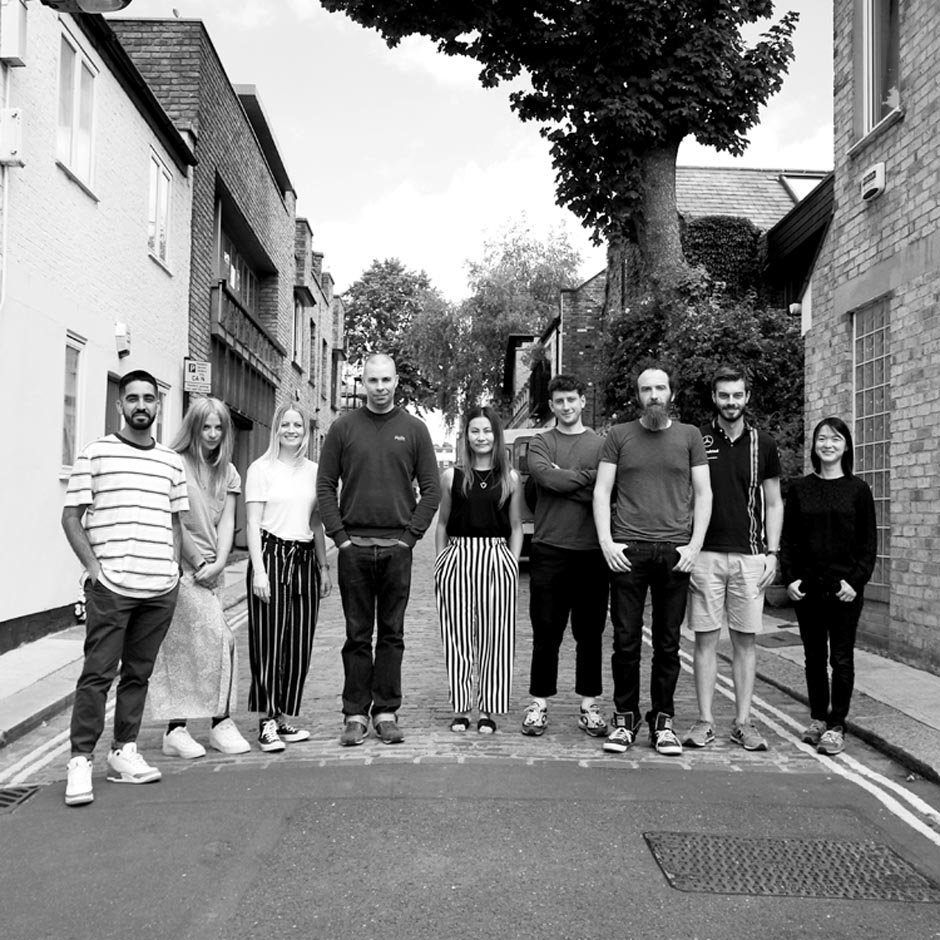 Suck UK Design Team
Mark E Smith once said "if it's me and your granny on bongos, it's the Fall". It's a lot like that here - if it's Sam & Jude and a revolving team of talented creatives, it's Suck UK. From the inception of the company in 1999 Sam & Jude have been the constant driving creative force, but none of that would be possible without a great team of designers and developers who turn these ideas into something great. Once a Sucker always a Sucker.