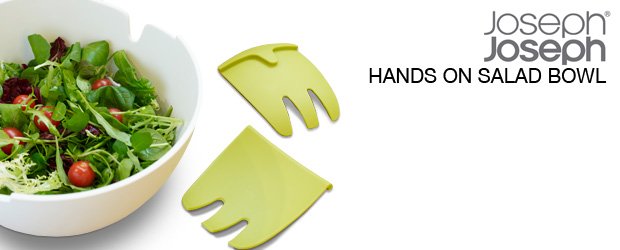 Hands-On Salad Bowl
No longer available - Sorry.
Joseph Joseph's bowl and servers set
The striking design of this salad bowl is the result of its unique feature – a pair of hand-like salad servers integrated on either side of the bowl. Blending smoothly into the contours of the design, the servers sit securely in place until required.
Made by Suck UK