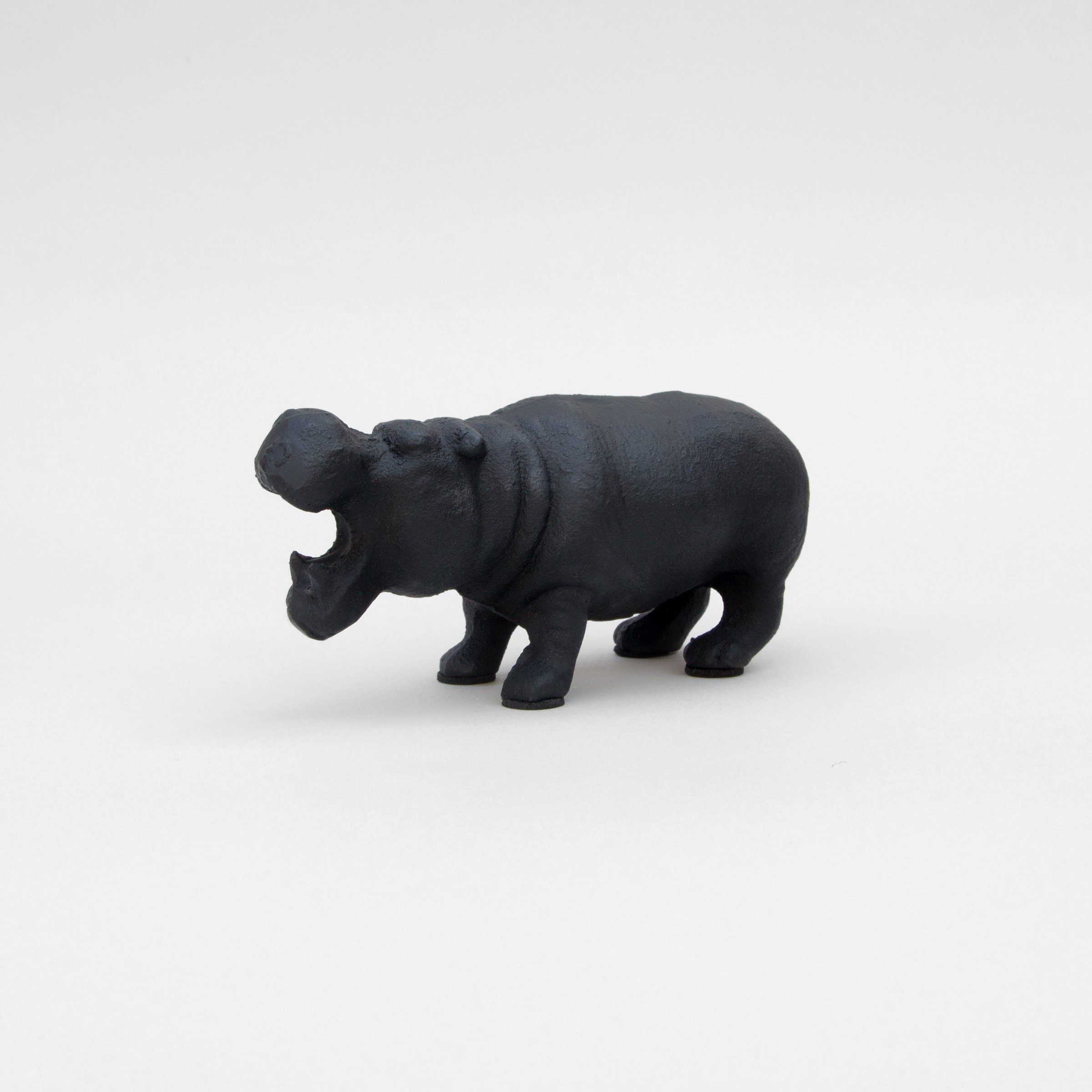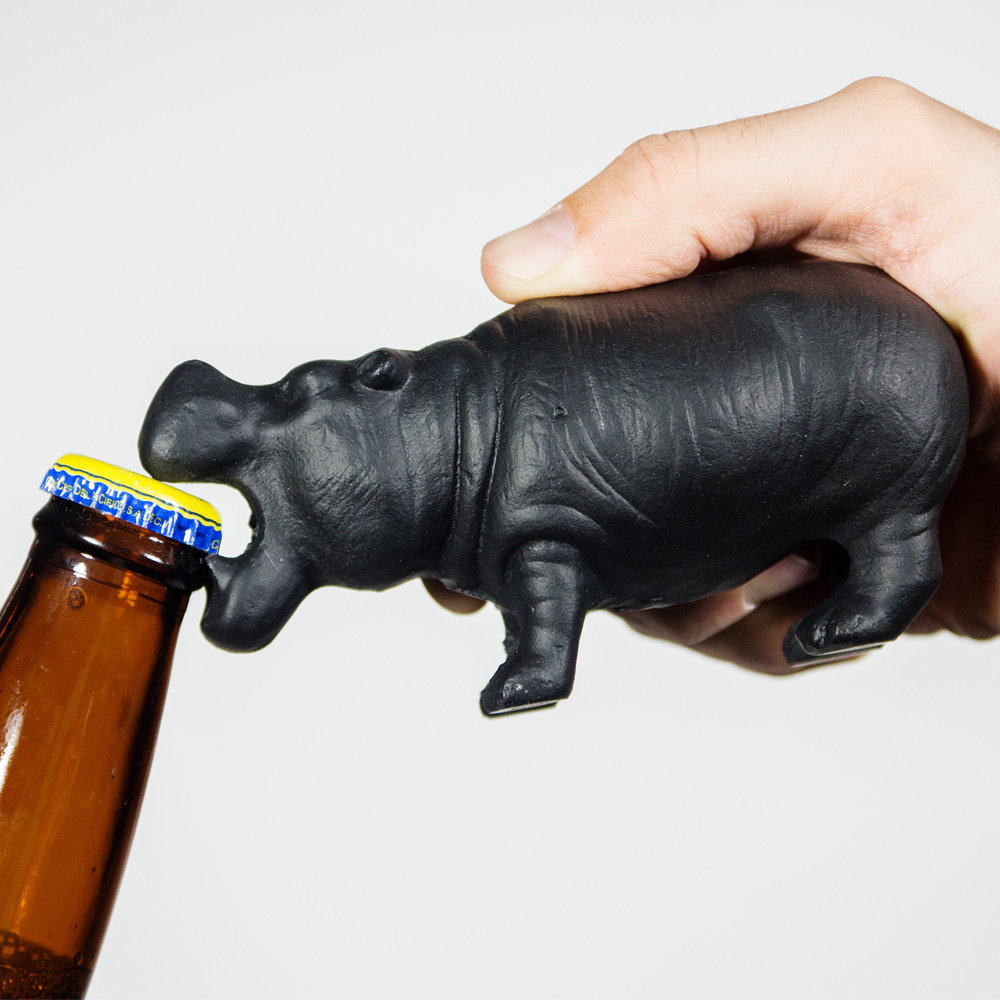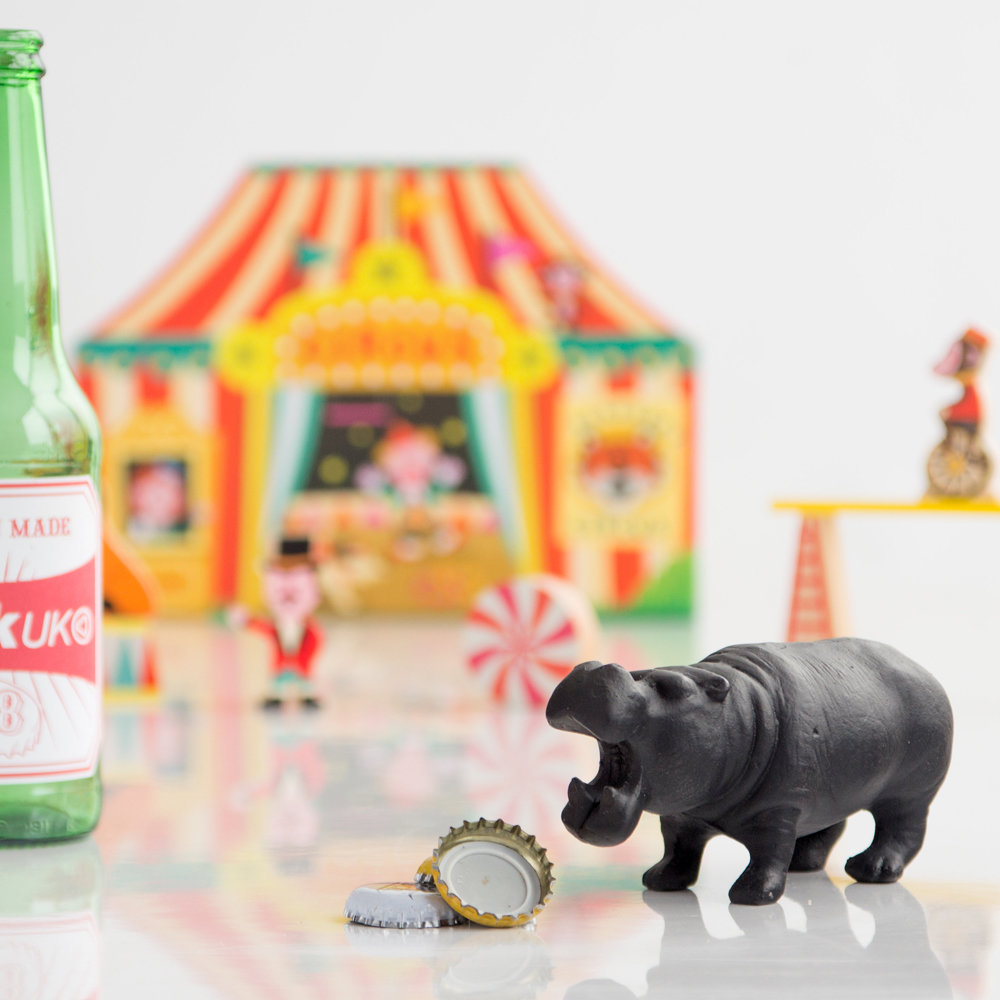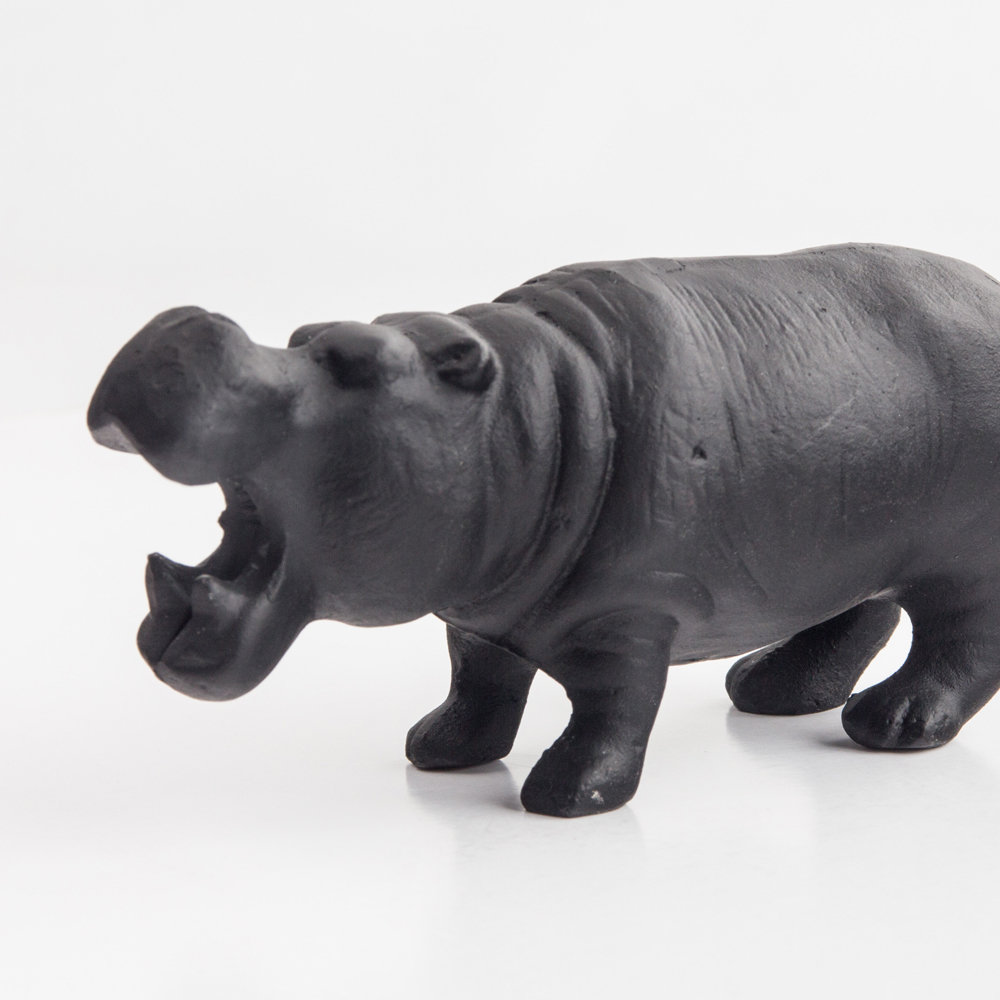 Hippo Bottle Opener
A bottle opener with serious bite.
Cast iron bottle opener in the shape of a hippo
Removes bottle tops with its jaw
Measures 125mm(W) x 60mm(H) x 50mm(D)
When it comes to popping caps off bottles, we've got the right jaws for the job. We all know the hippopotamus as a fearsome beast roaming the rivers of Africa, but this is one hippo you can invite to the party. Our friendlier, cast-iron version has excellent table manners and will bite open bottles with ease! This hefty hippo also makes an impressive ornament for your home or kitchen, so there'll be no more so there'll be no more digging in the drawer when you want to open that much-needed refreshment.
Designed and made by Suck UK
125 x 60 x 50mm | 0.6Kg
The designer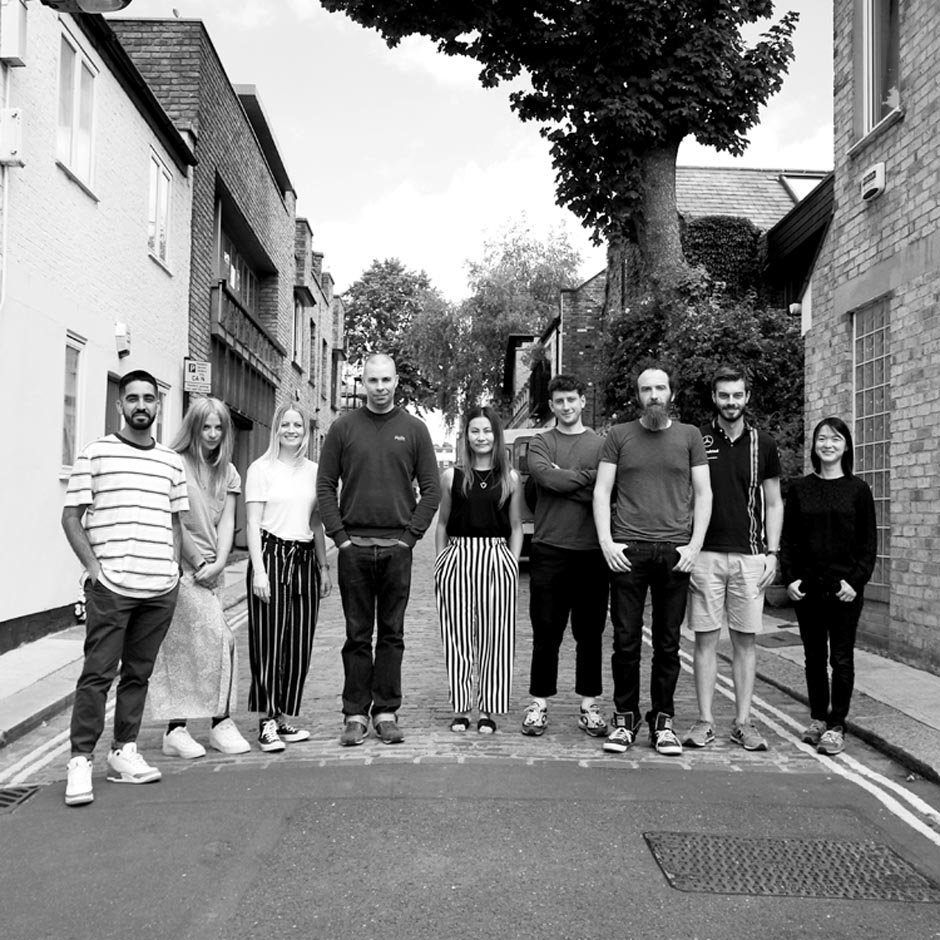 Suck UK Design Team
Mark E Smith once said "if it's me and your granny on bongos, it's the Fall". It's a lot like that here - if it's Sam & Jude and a revolving team of talented creatives, it's Suck UK. From the inception of the company in 1999 Sam & Jude have been the constant driving creative force, but none of that would be possible without a great team of designers and developers who turn these ideas into something great. Once a Sucker always a Sucker.