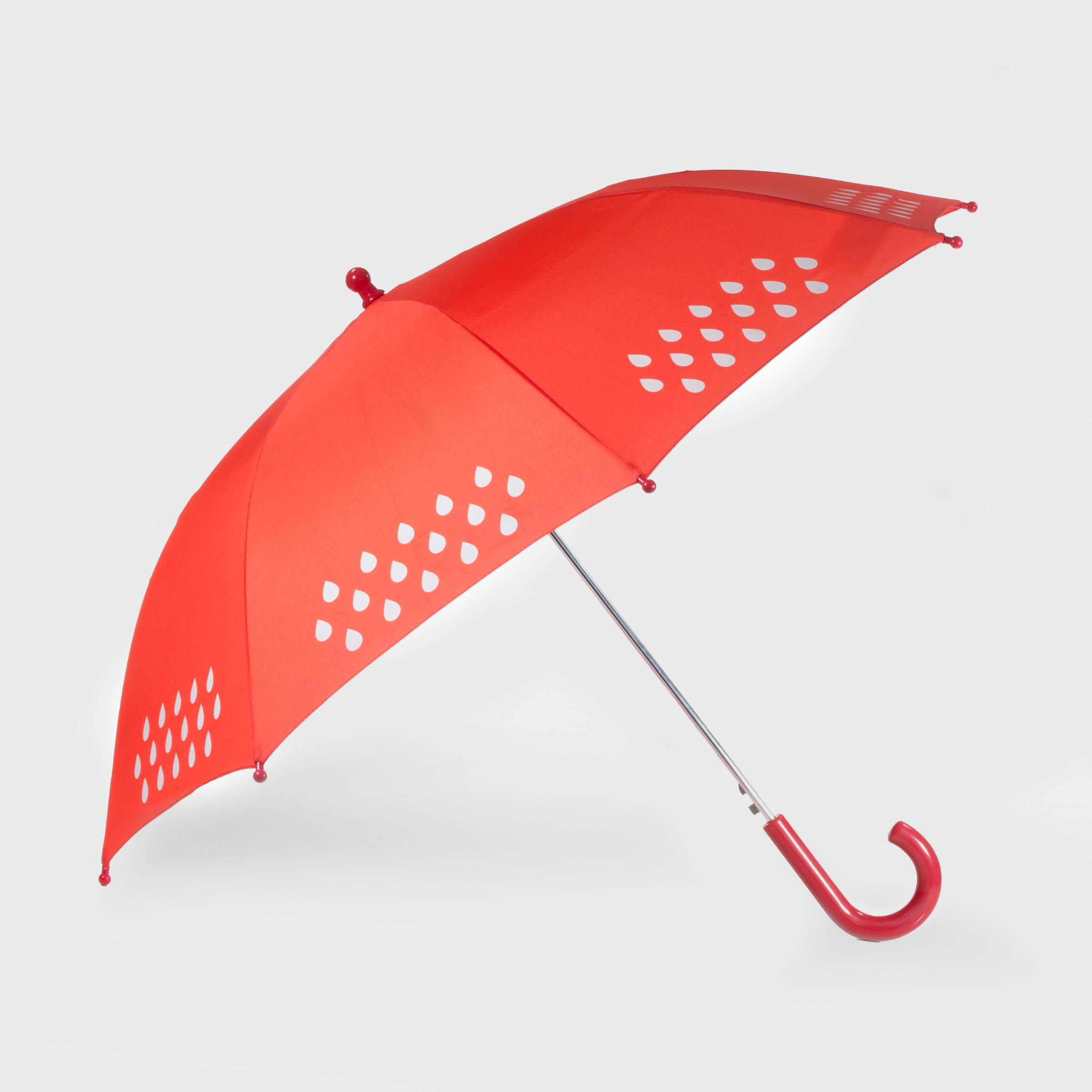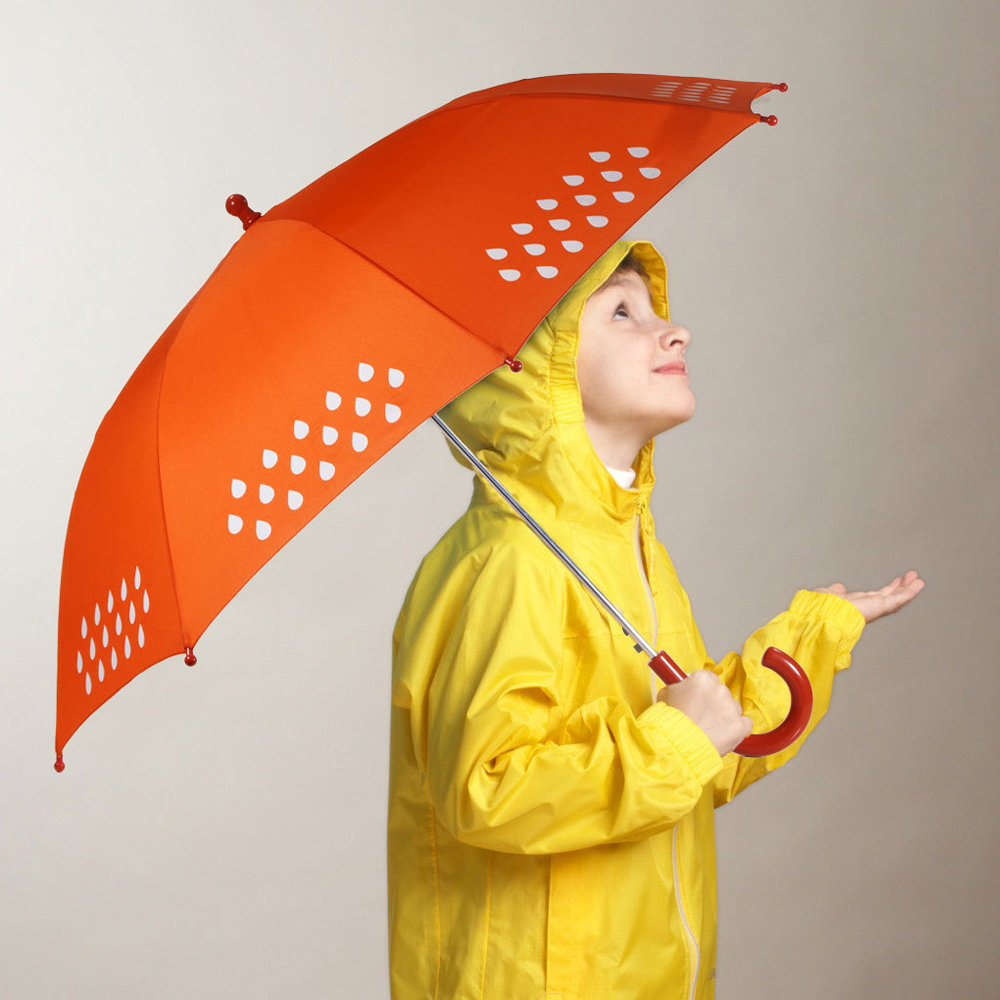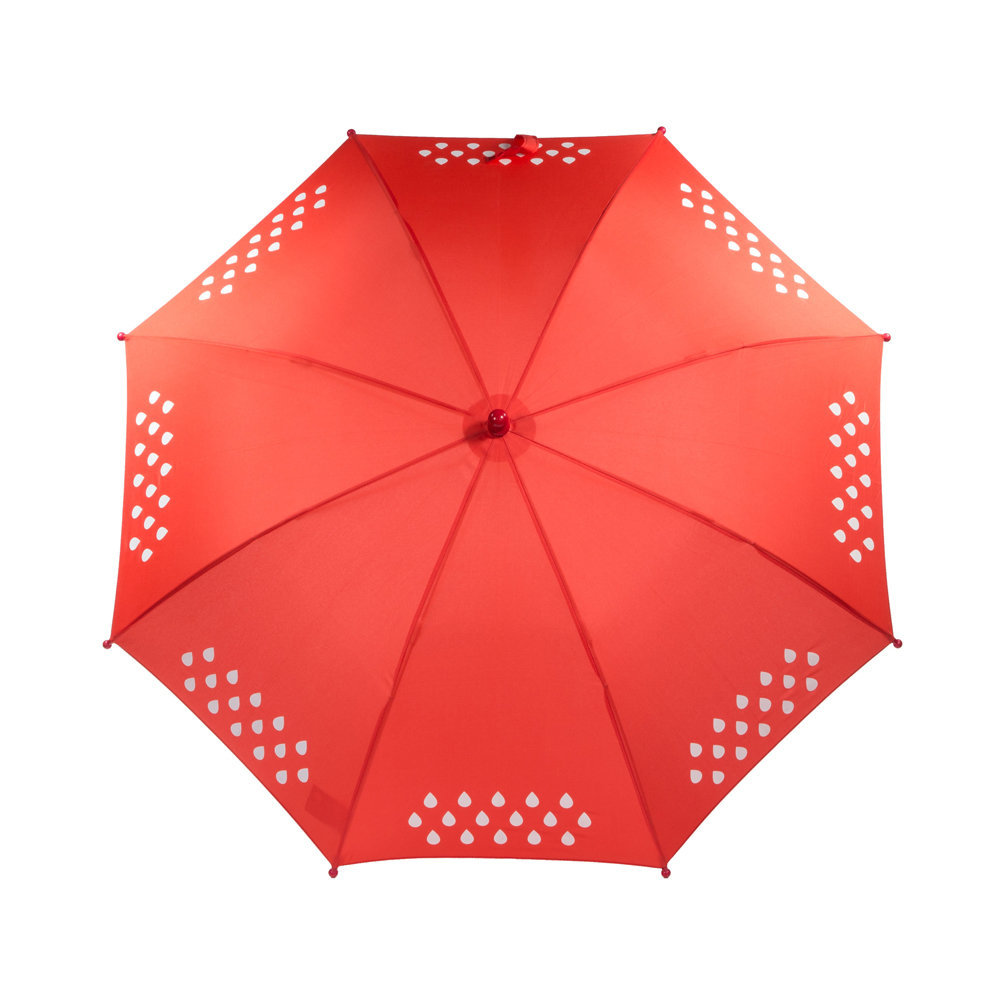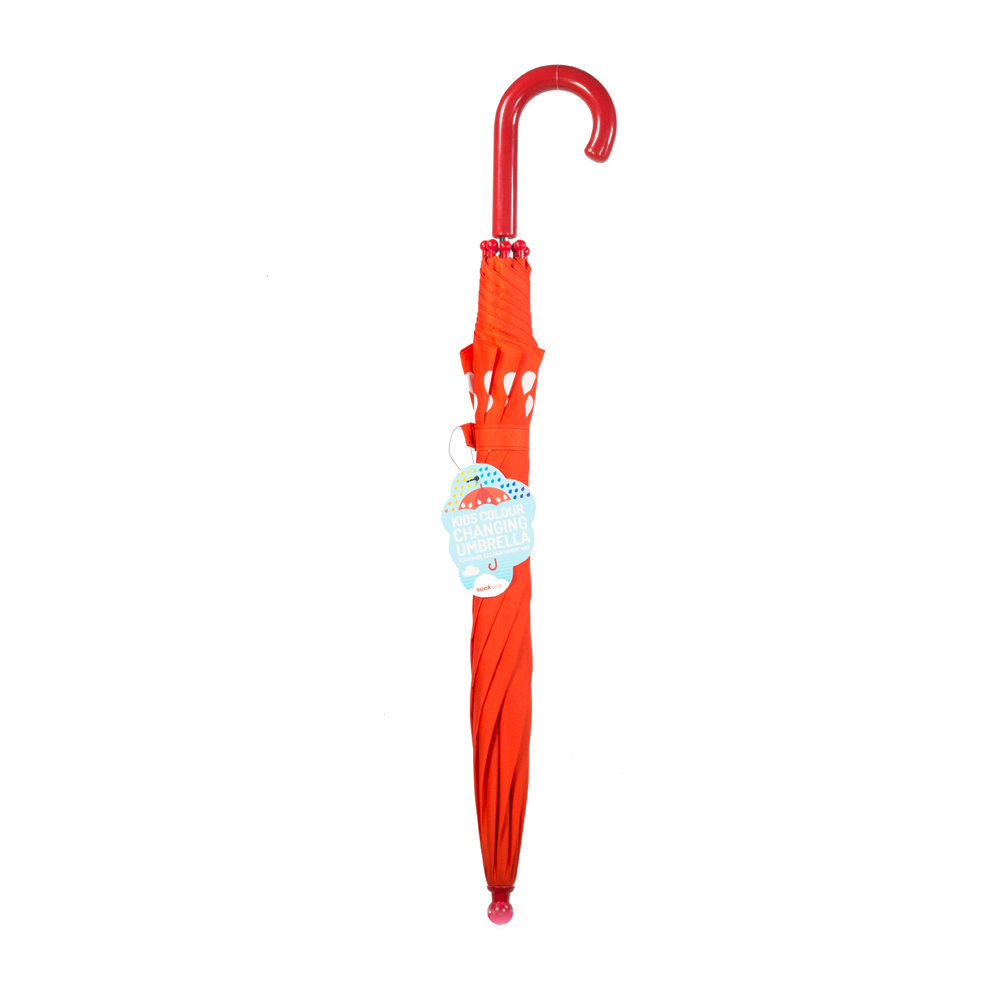 Kid's Colour Change Umbrella
Changes to bright colours when wet.
Umbrella printed with colour changing ink
White rain drop design turns multi-coloured when wet
High-quality push-button mechanism and easy-hold handle
Lightweight, portable, super-tough and durable
Brighten Up Bad Weather. Simple white raindrop pattern transforms into a rainbow burst of colour when the umbrella gets wet. Printed with special ink, that comes to life when in contact with water. Confuse a generation of children into thinking rainbows are leaking colour from the sky.
Made by Suck UK