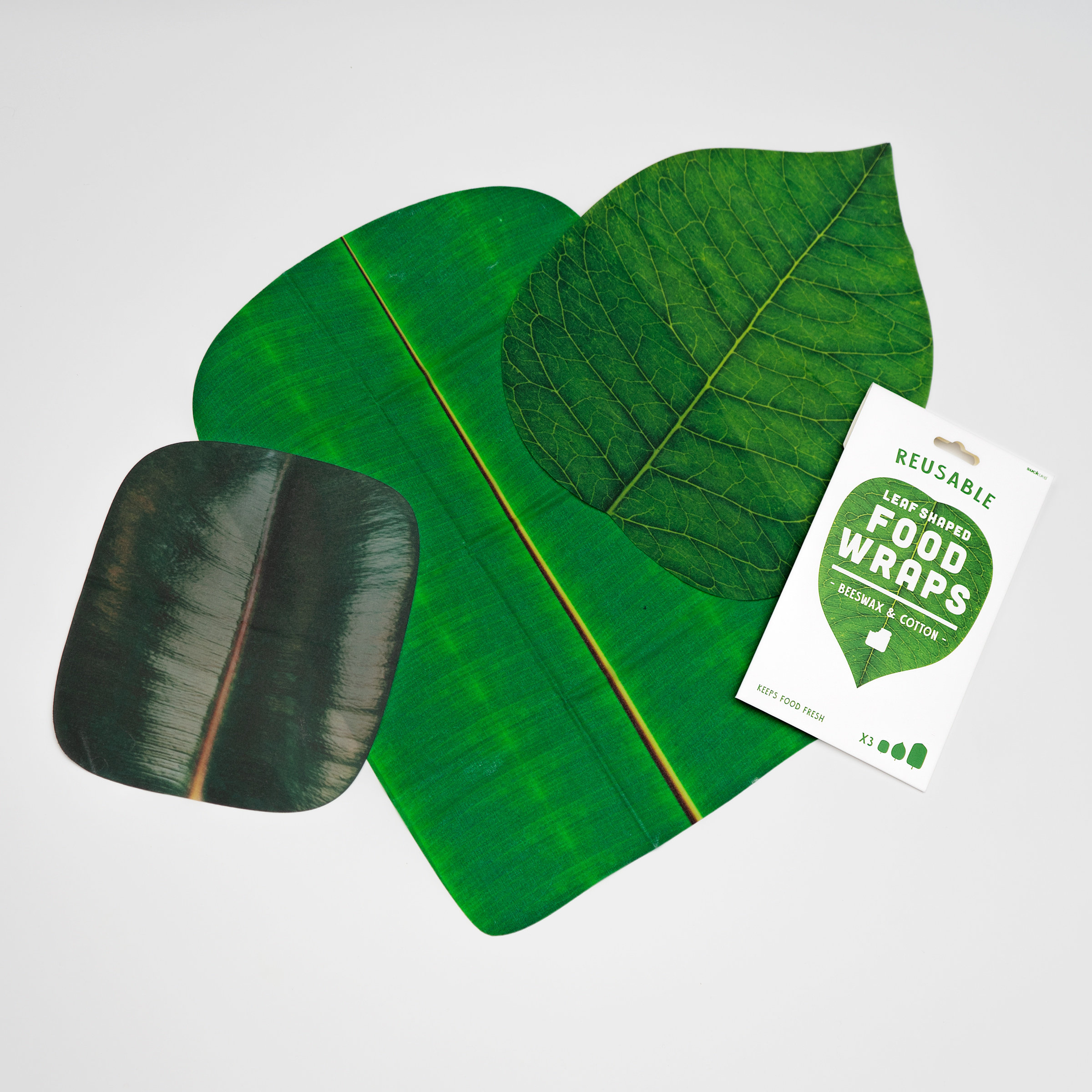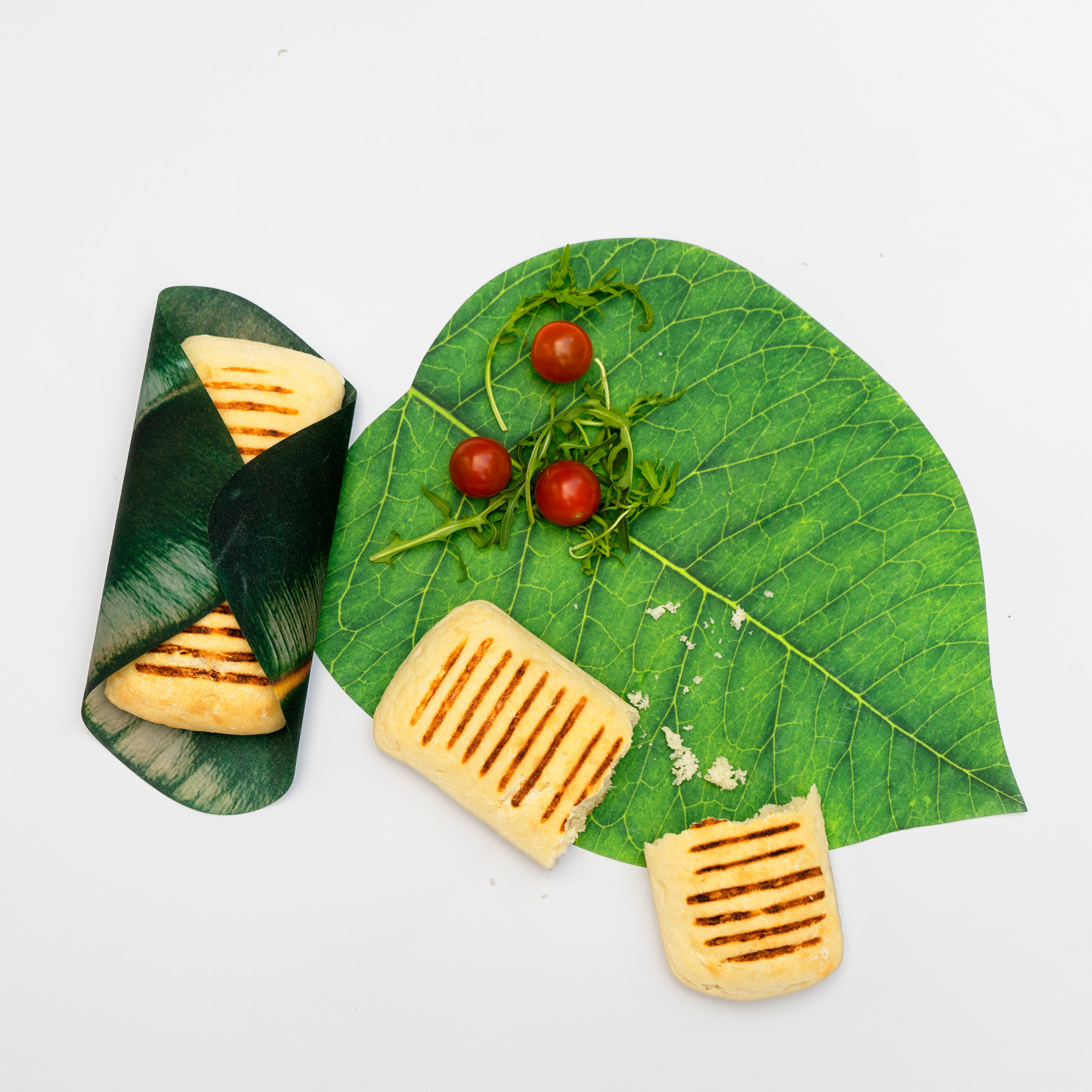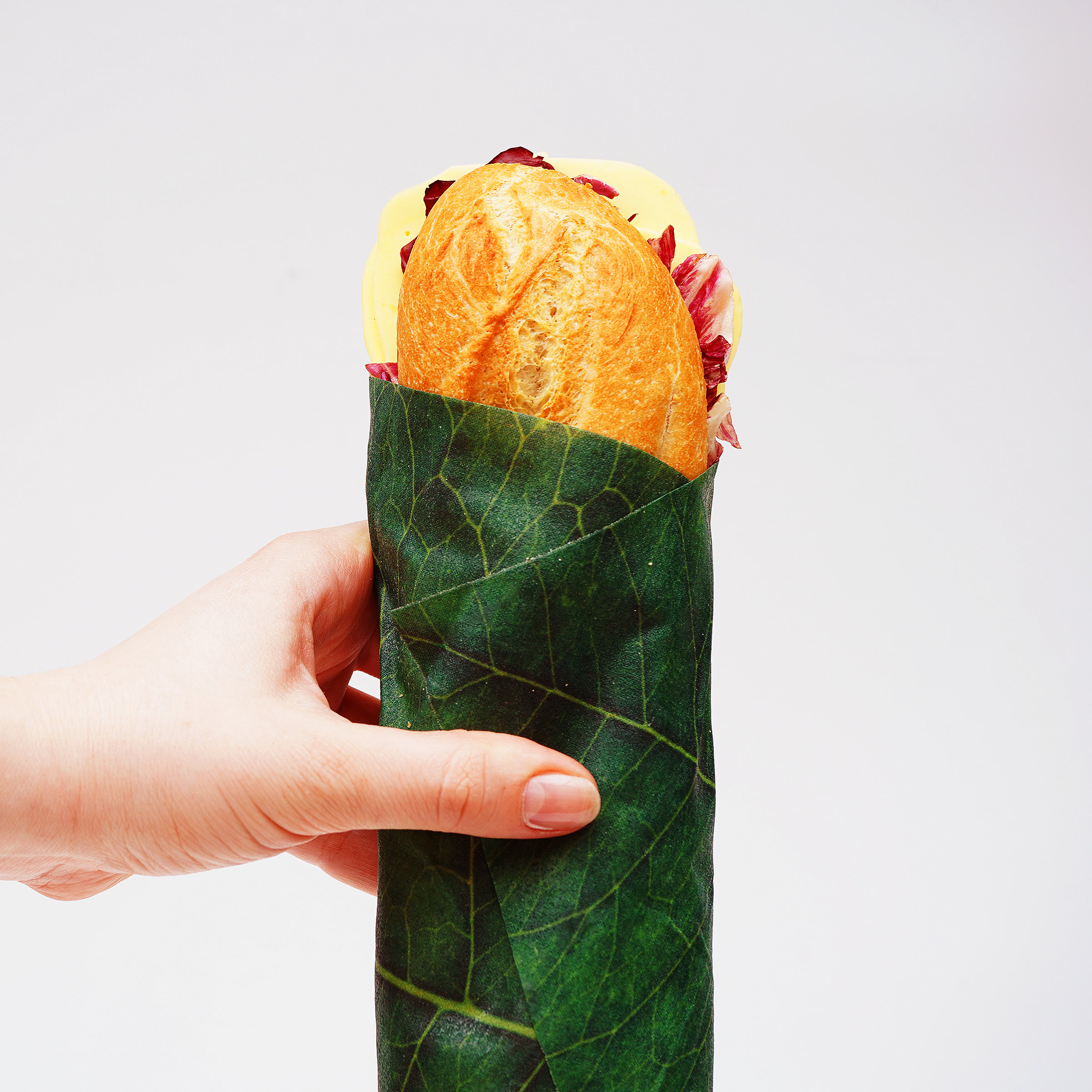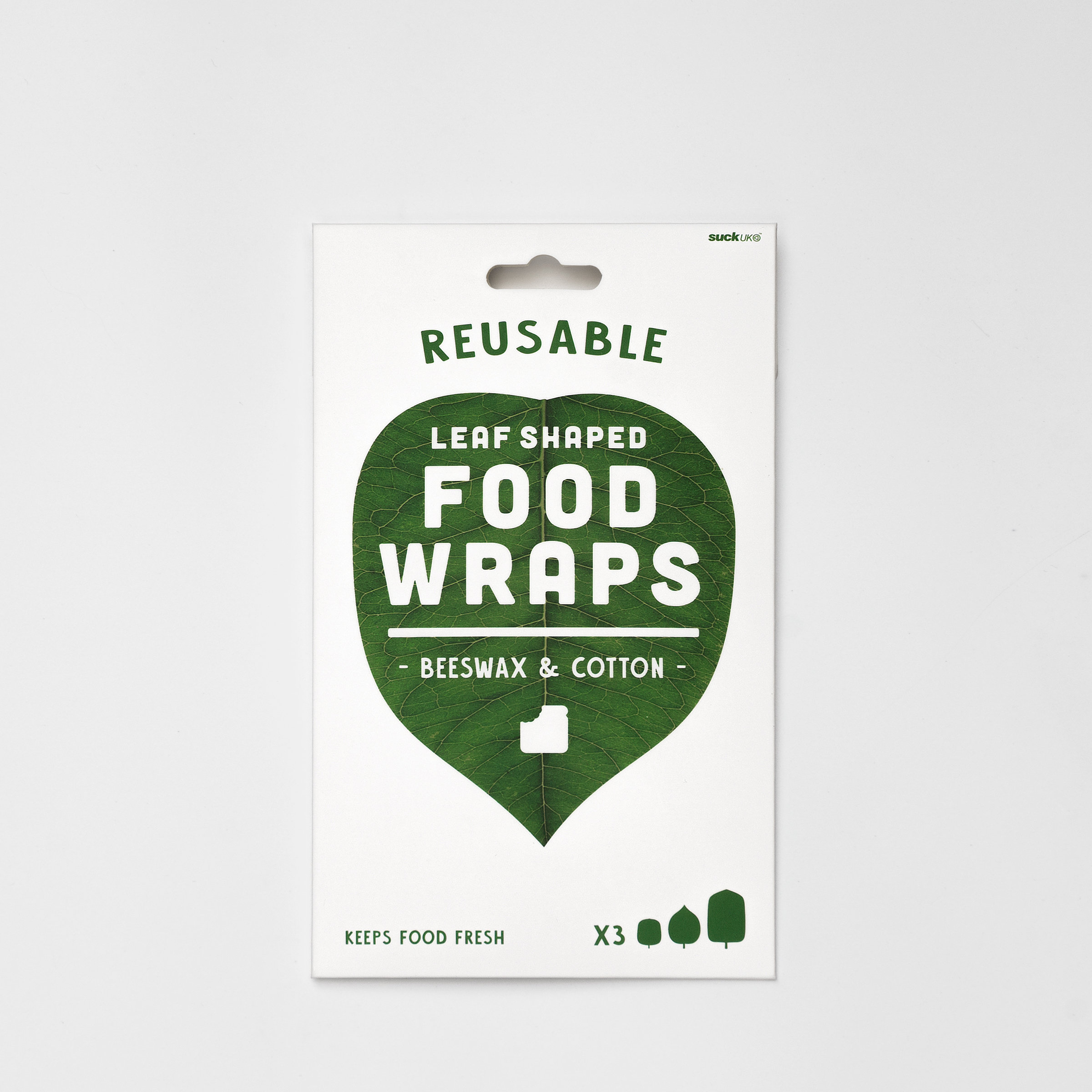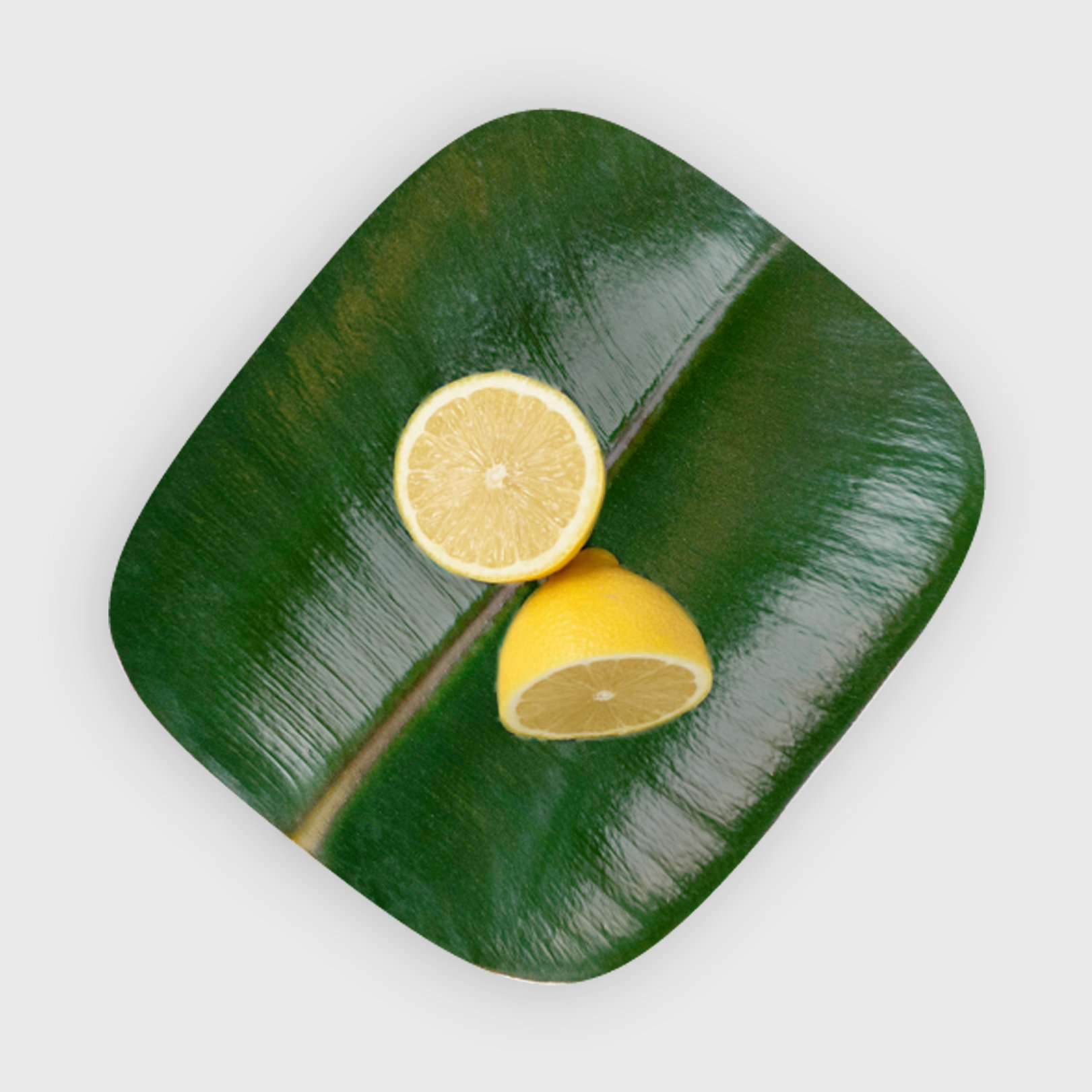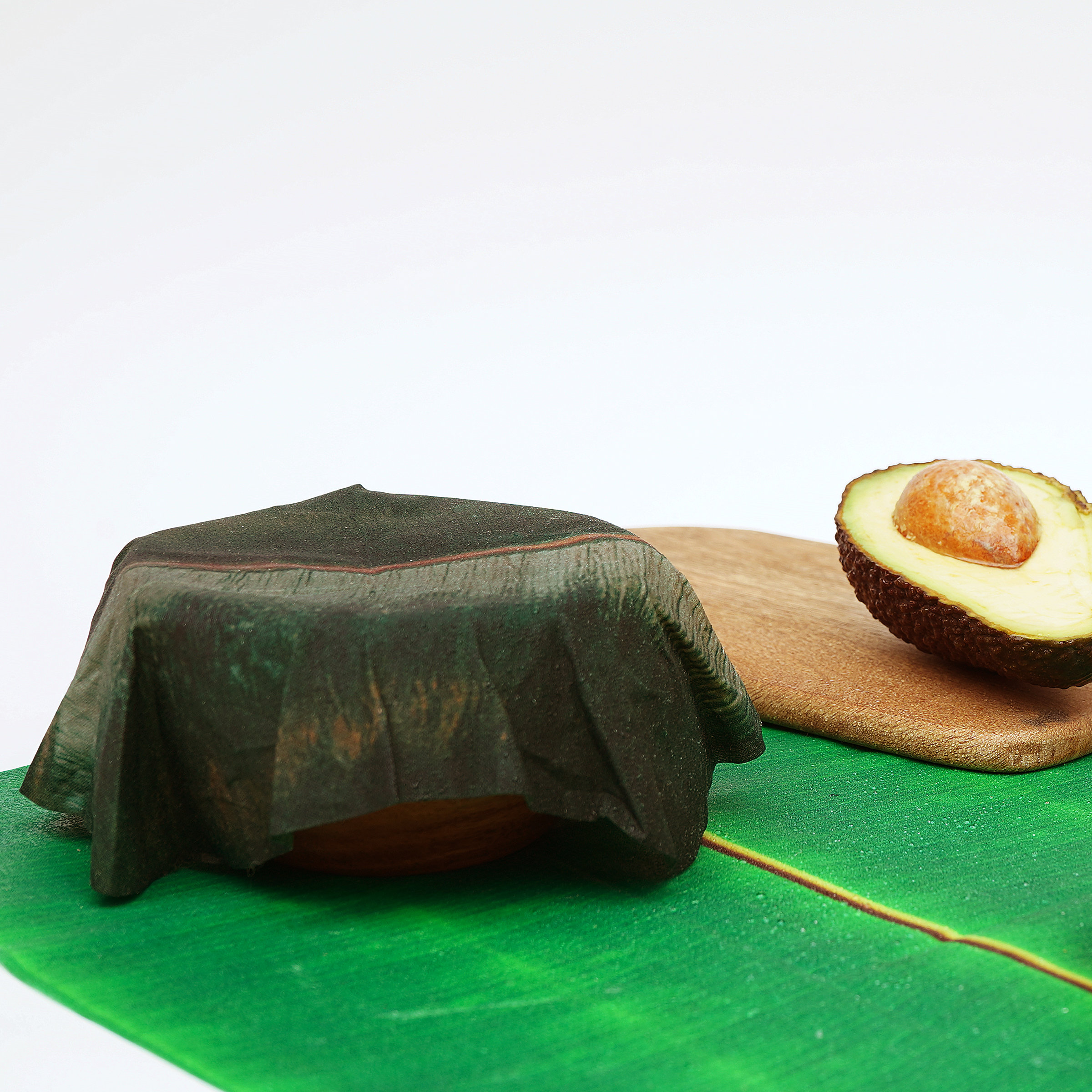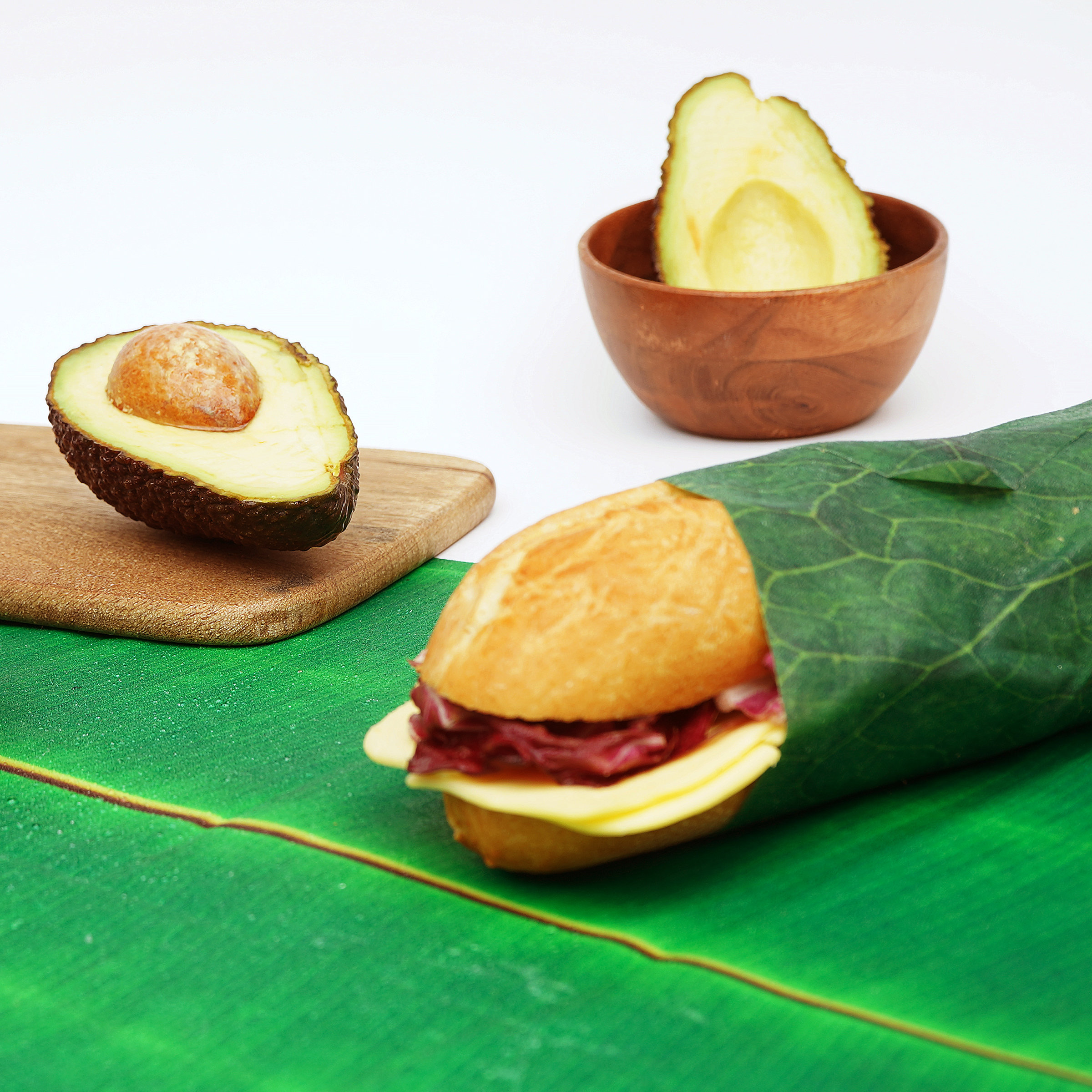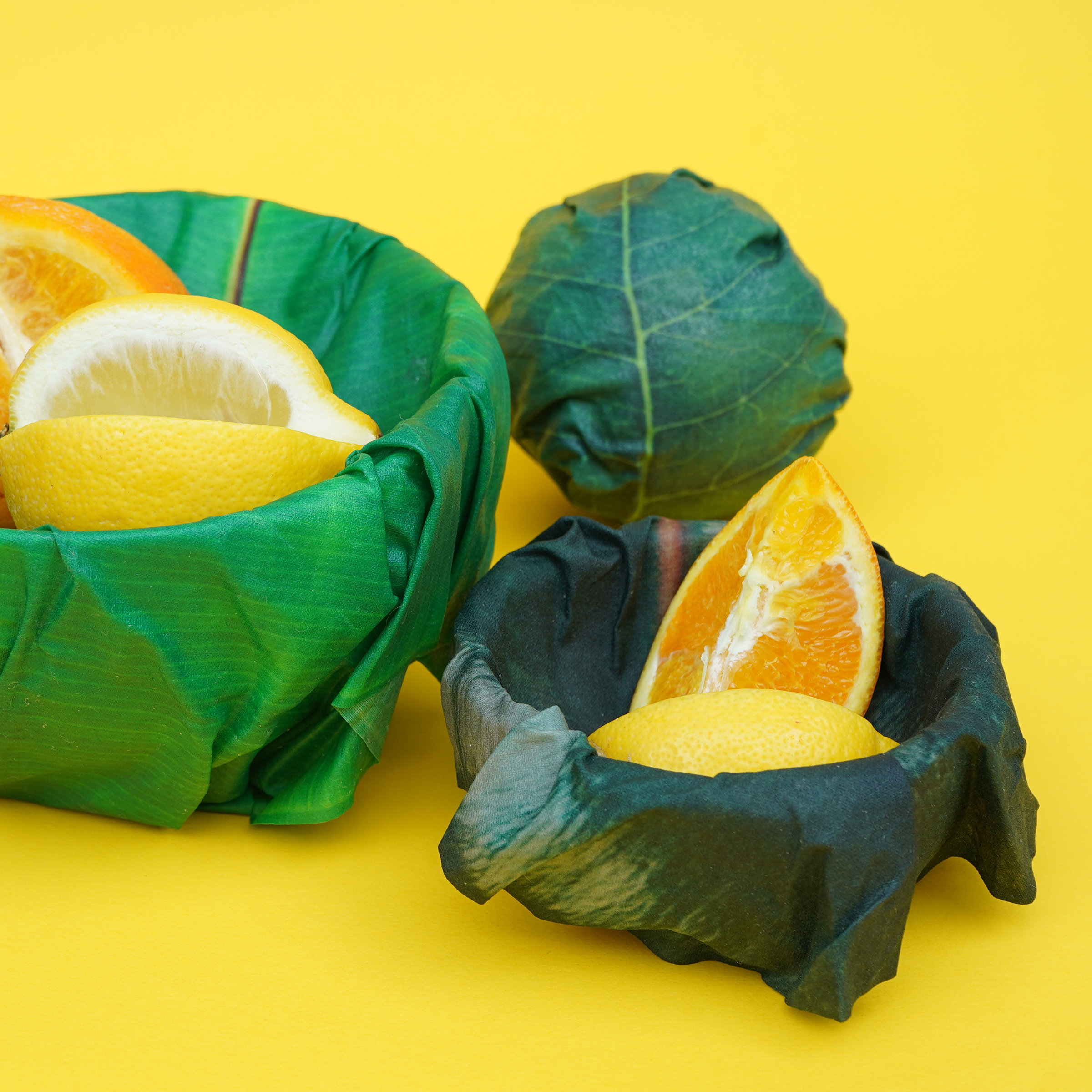 Leaf Shaped Beeswax Wraps
Natural, reusable, alternative to cling film.
Keeps food fresh. Pack of 3 for multi-purpose use.
All natural, eco friendly alternative to plastic wrap.
Cotton cloth, beeswax, tree resin & vegetable oil.
Naturally antibacterial | Sustainable | Compostable.
3 leaves per pack: Banana (L) Cabbage (M) Perilla (S)
Large 40 x 28cm | 16" x 11"
Medium 30 x 24cm | 12" x 9"
Small 21 x 18cm | 8" x 7"
Plastic free product and packaging.
Leaves have been used as a natural food wrapping for millennia. Our leaf shaped wraps are a reusable alternative to plastic kitchen wrap. Preserve foods of any shape or size. Pack a snack, cover bowls with leftovers, wrap up bread or sandwiches or vegetables and fruit just as you would do with cling film. Easy to use: Fold-to-fit, then press and seal with the warmth of your hands to create natural, breathable storage in seconds. Each wrap lasts 120 - 150 uses, or up to one year. Made out of natural materials, a completely biodegradable alternative to plastic wrap. A great earth-friendly gift. Wash in cool soapy water. Do not heat.
An idea by Nick Forrester made by Suck UK
400 x 280 x 1mm | 54g
The designer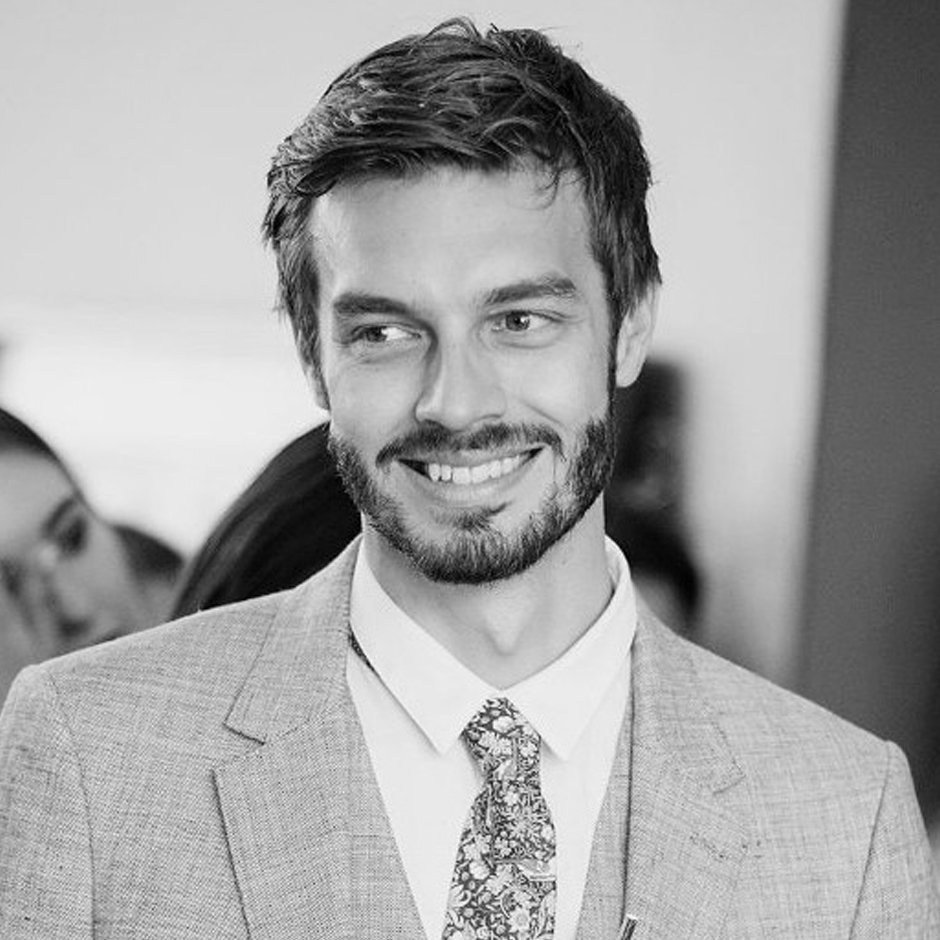 Nick Forrester
Nick (aka Fozz) is Staffordshire born and raised but now lives and works here in London. He is obsessed with design in all forms and regularly attends exhibitions, galleries, and trade shows for fun, with his yearly highlight being Dutch Design Week. From finishing University with a First in Product Design, he now works for us at Suck UK as a Product Developer, but still submits his ideas with the hope of getting them produced. Some of Nick's designs include; UFO Storage Jar, Send a Sound, TV Lunch Box, and My Gardening Handbook which was inspired from his experience in Horticulture and Arboriculture. Gaining knowledge and inspiration from anything and everything, who knows what he'll come up with next.
www.forr.co.uk