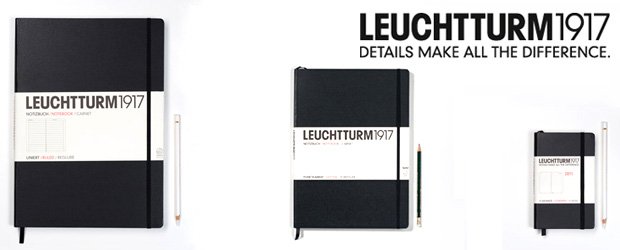 Leuchtturm Notebook
No longer available - Sorry.
Leuchtturm's quality notebooks made for over 90 years
Founded in 1917, Leuchtturm can look back over 90 years of experience in the production of high quality stationery. Sturdy cover, rounded corners, numbered pages, a table of contents, a pocket in the cover, acid free non-bleed paper, elastic fastener, removable pages, ribbon bookmark and a thread-stitched inner book are well known standard features.
Made by Suck UK