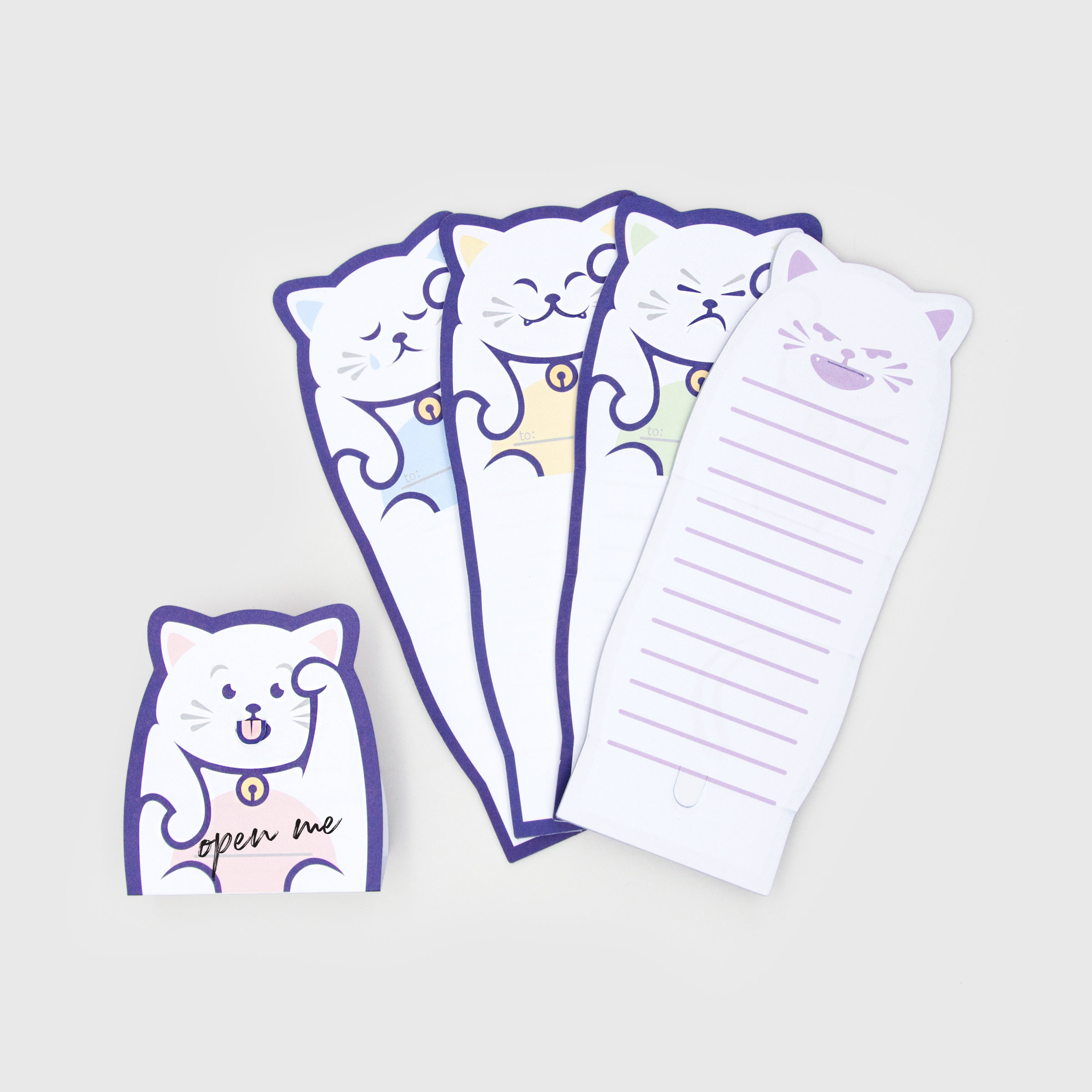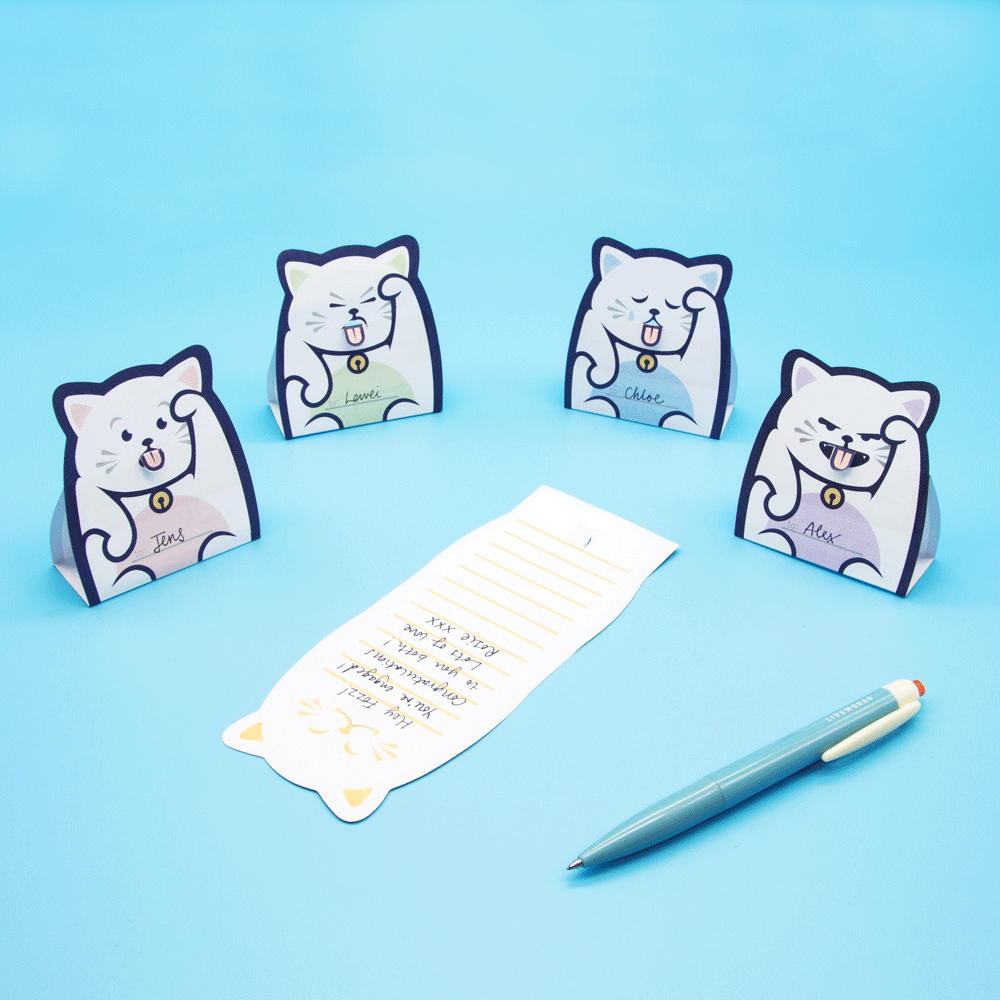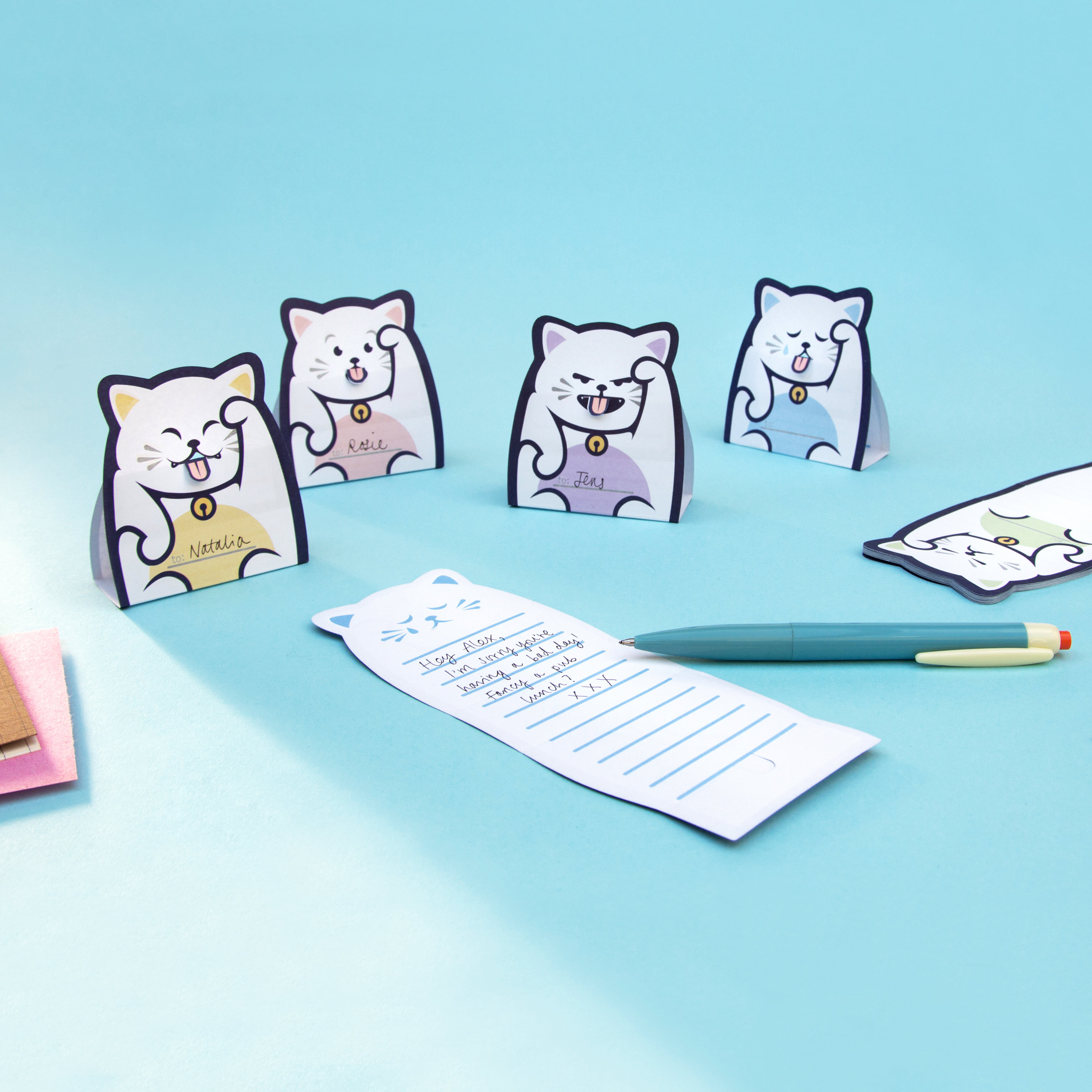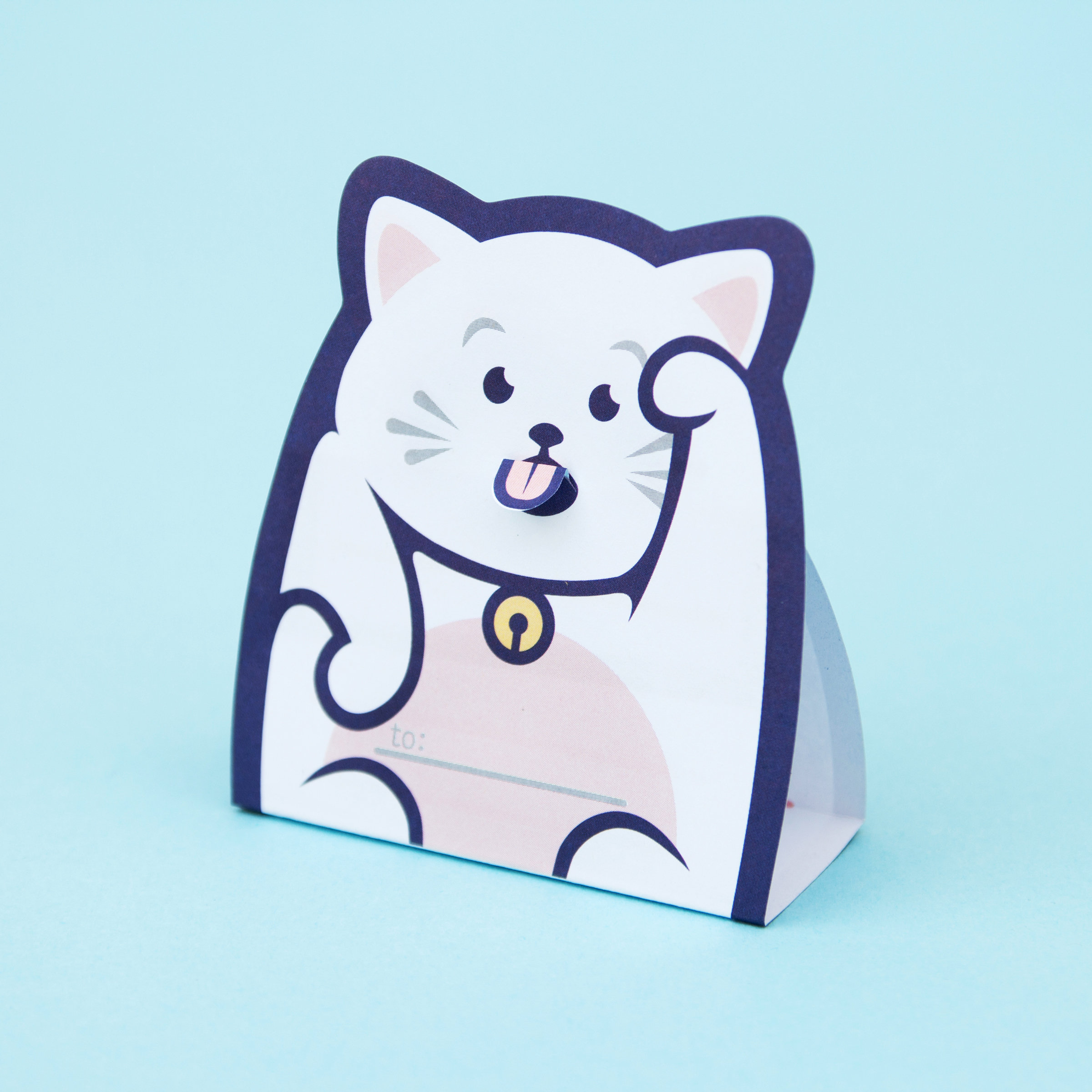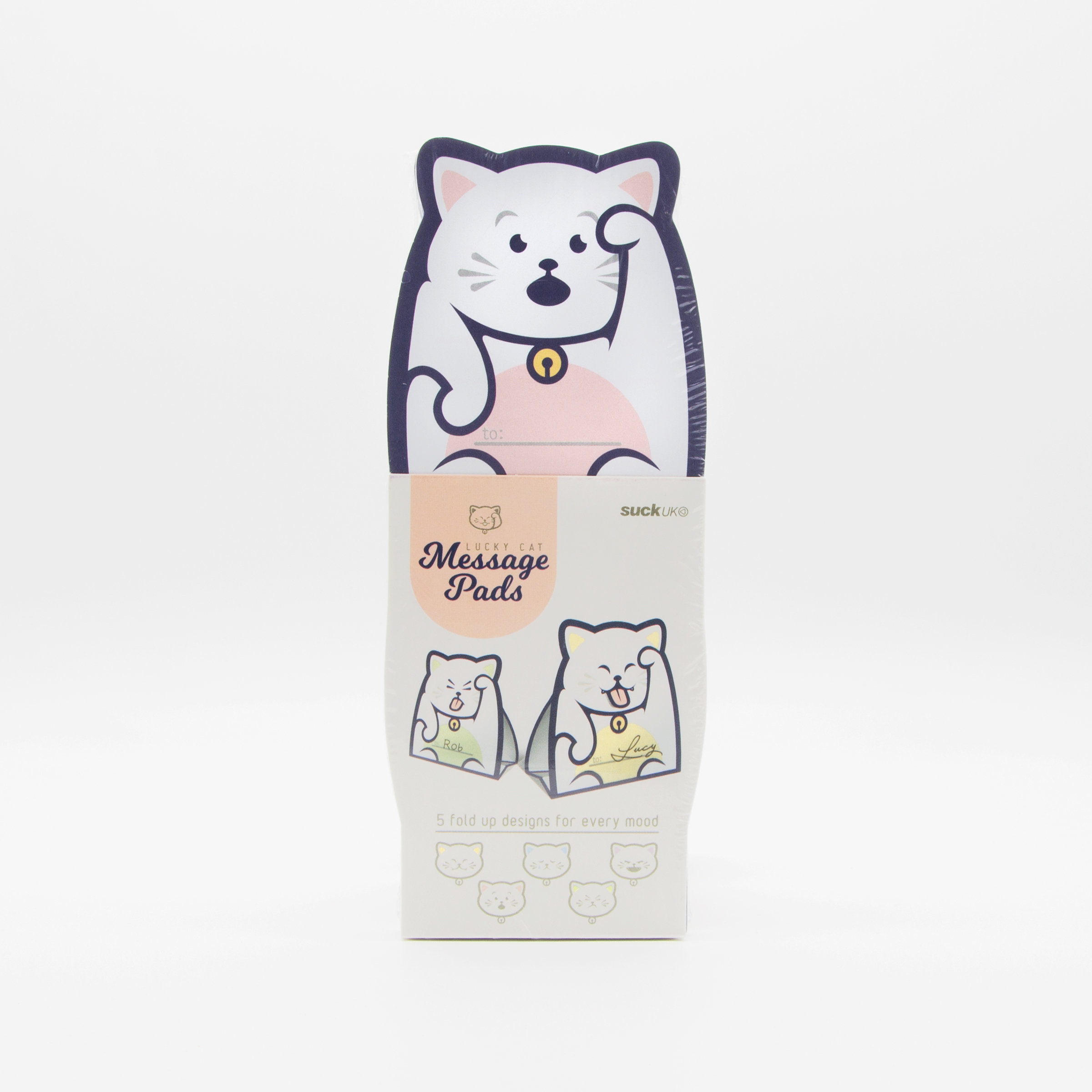 Lucky Cat Message Pads
Fold-up cat shaped memos.
Folds and stands up so that your messages can't be ignored.
5 different designs per pack (each with different expressions).
"Maneki-neko" (beckoning cat) is a talisman of good fortune.
Fold and poke the tongue through the mouth to hold closed.
Leave notes for friends, family and workmates in the form of characterful lucky cats. Each pack contains 100 foldable memo notes with 5 different expressions, from happy and sad to shocked and mischievous.
An idea by Yee-Ling Lau made by Suck UK
65 x 163 x 12mm | 99.1g
The designer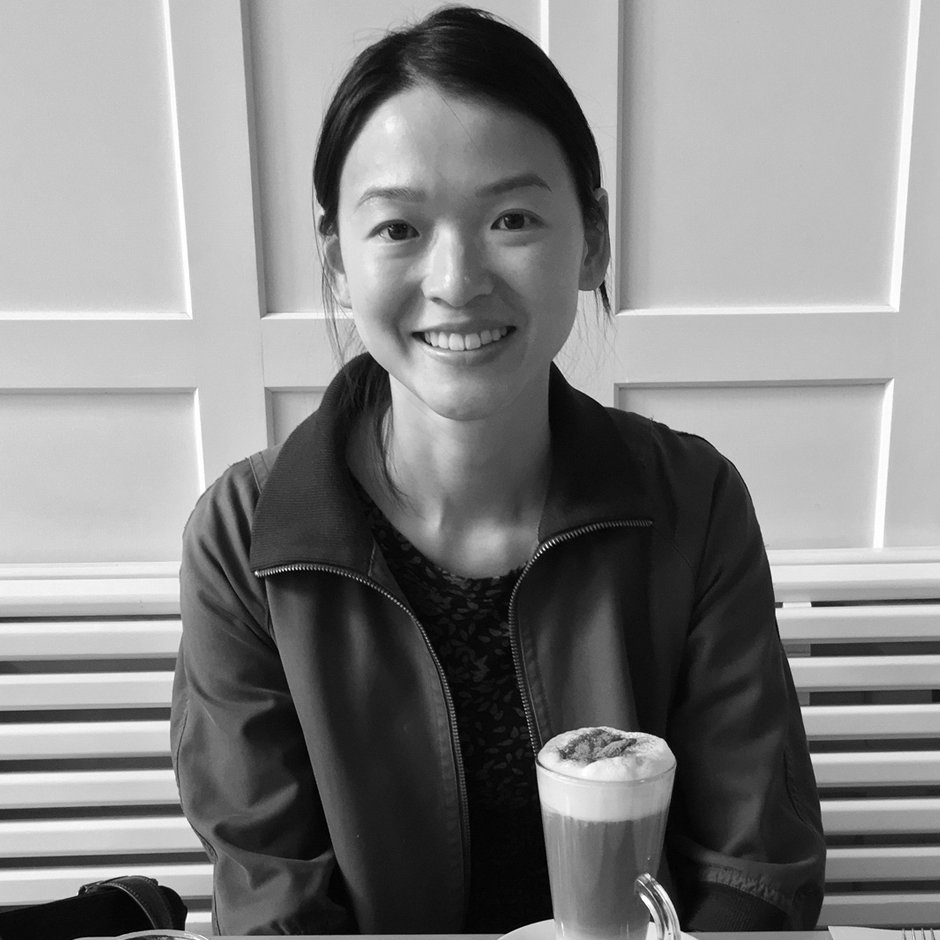 Yee-Ling Lau
After graduating from Central Saint Martins with a degree in Product Design, Yee-Ling boarded a plane to Hong Kong where she spent 7 happy years designing products for Milk Design and Innermost. Her weekly visits to manufacturers in China filled her head with a deep understanding of the development process - seeing amazing ideas batch made by hand, mass produced by machines and how these specialists solved issues on an industrial scale! Yee-Ling has been sharing her fun ideas with the Suck UK design team since 2011 where she is currently Senior Production & Design Manager.