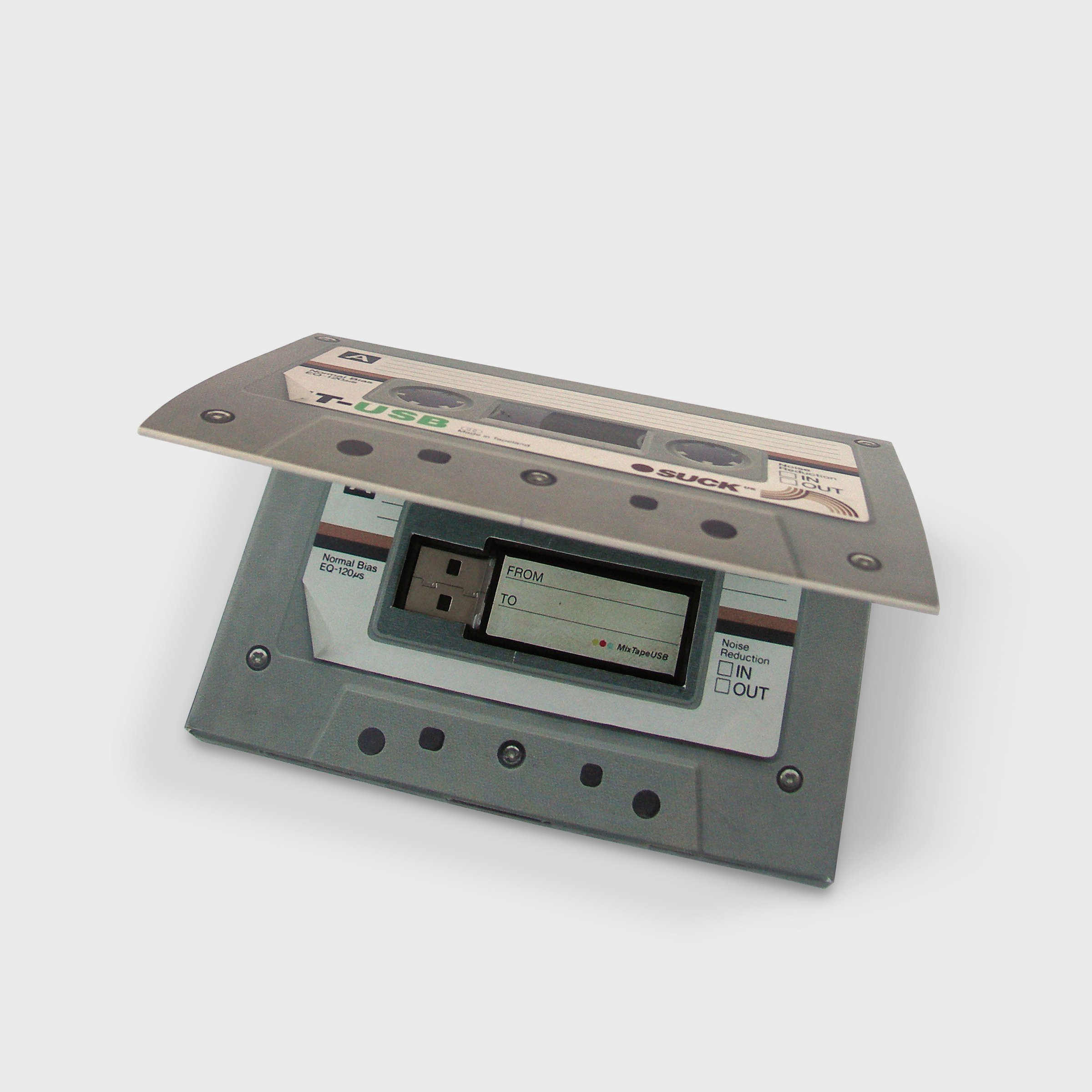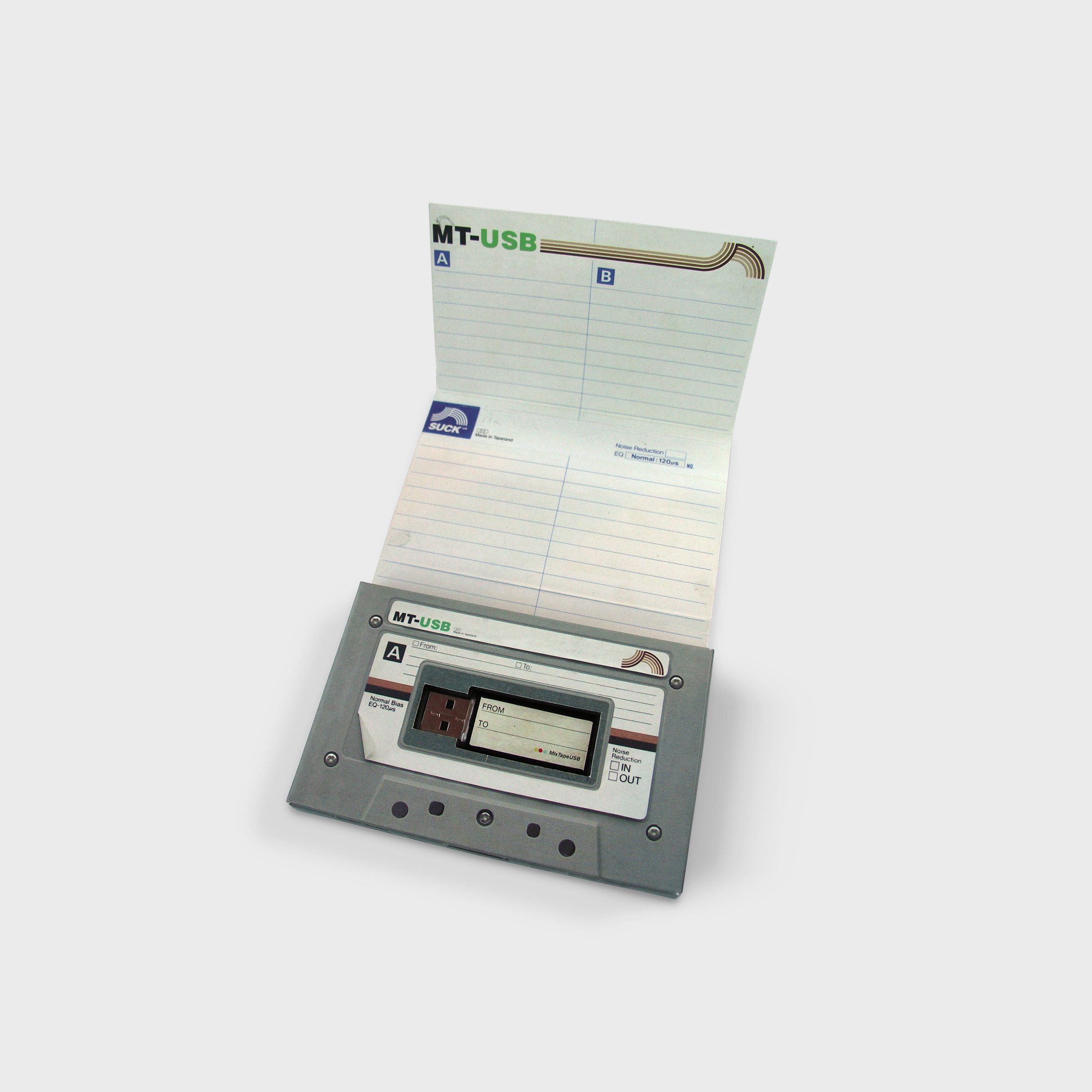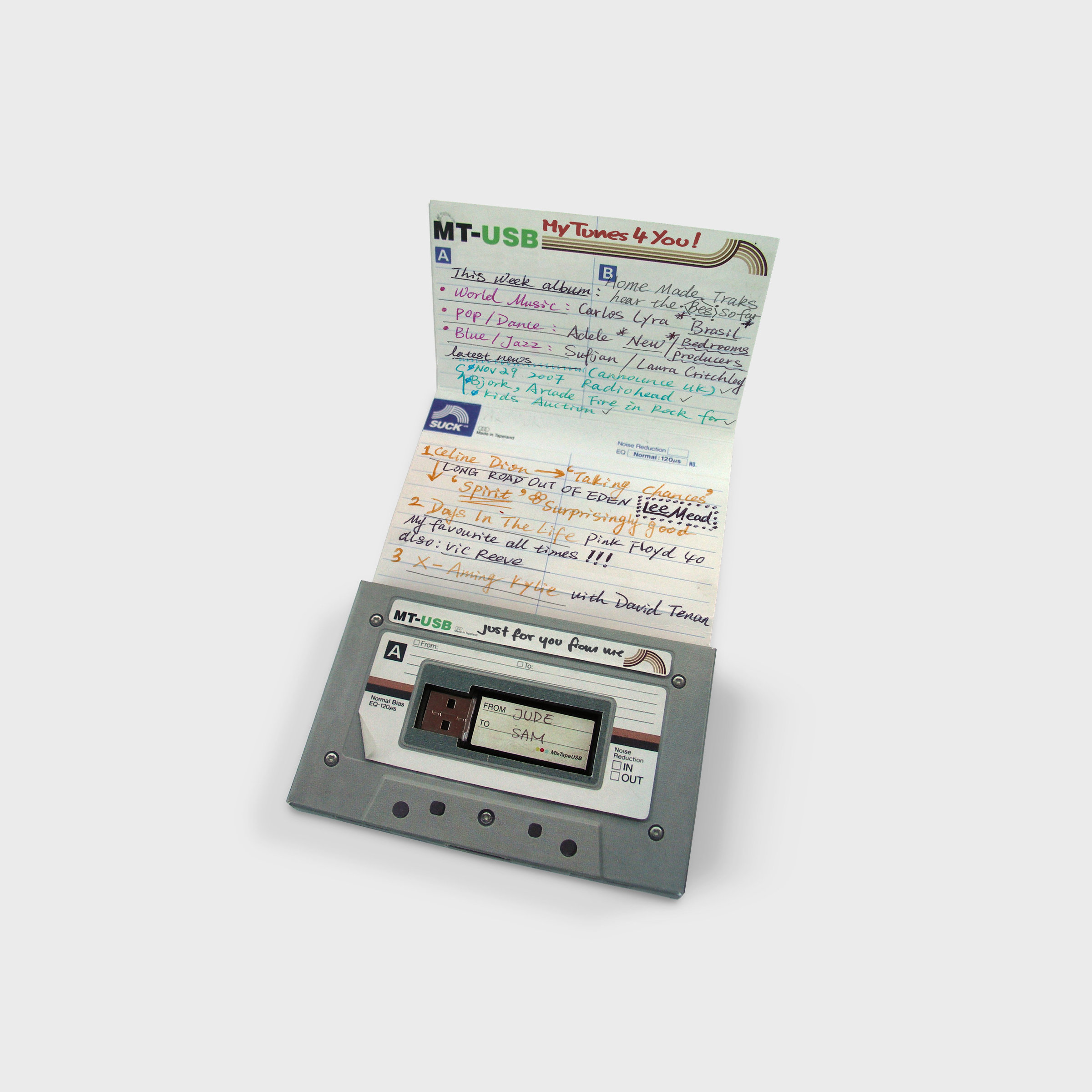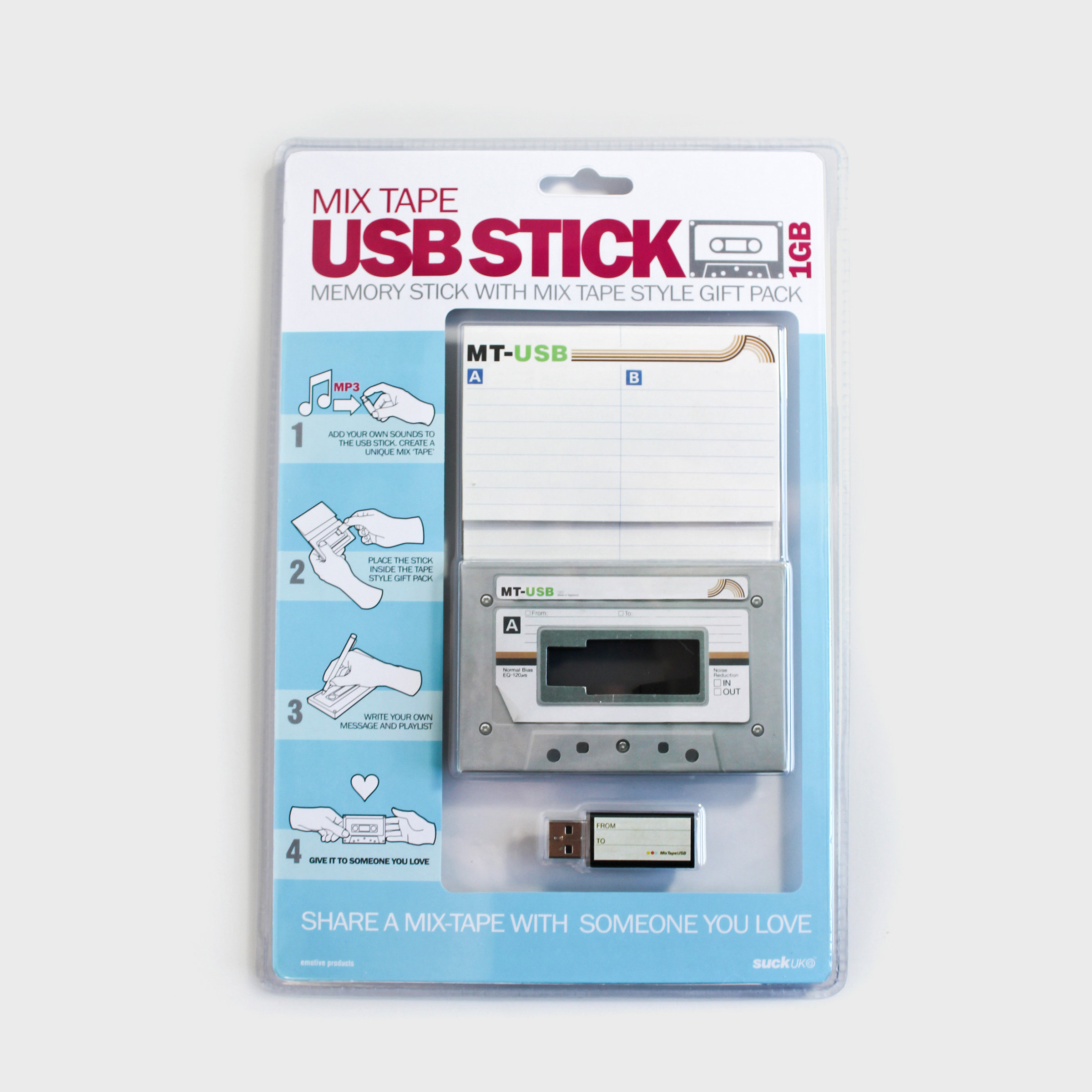 Mix Tape USB Stick
Give the gift of great music on a mixtape.
1GB USB memory stick in a retro mix tape gift pack.
Gift pack provides space to write your own message.
Folds open with more space for your track listing.
Standard format USB Compatible with mac and PC.
Stores up to 90 minutes of lossless digital music.
(Or up to 900 minutes of compressed MP3s!)
Share a mix-tape with someone you love.
Remember the days before digital music players and MP3s? Remember making compilation tapes of your favourite music for friends and loved ones? If you miss blank cassette tapes and the whole mixtape ritual, this product will inspire you to give the gift of music once again!
Designed and made by Suck UK
100 x 66 x 10mm | 23g
The designer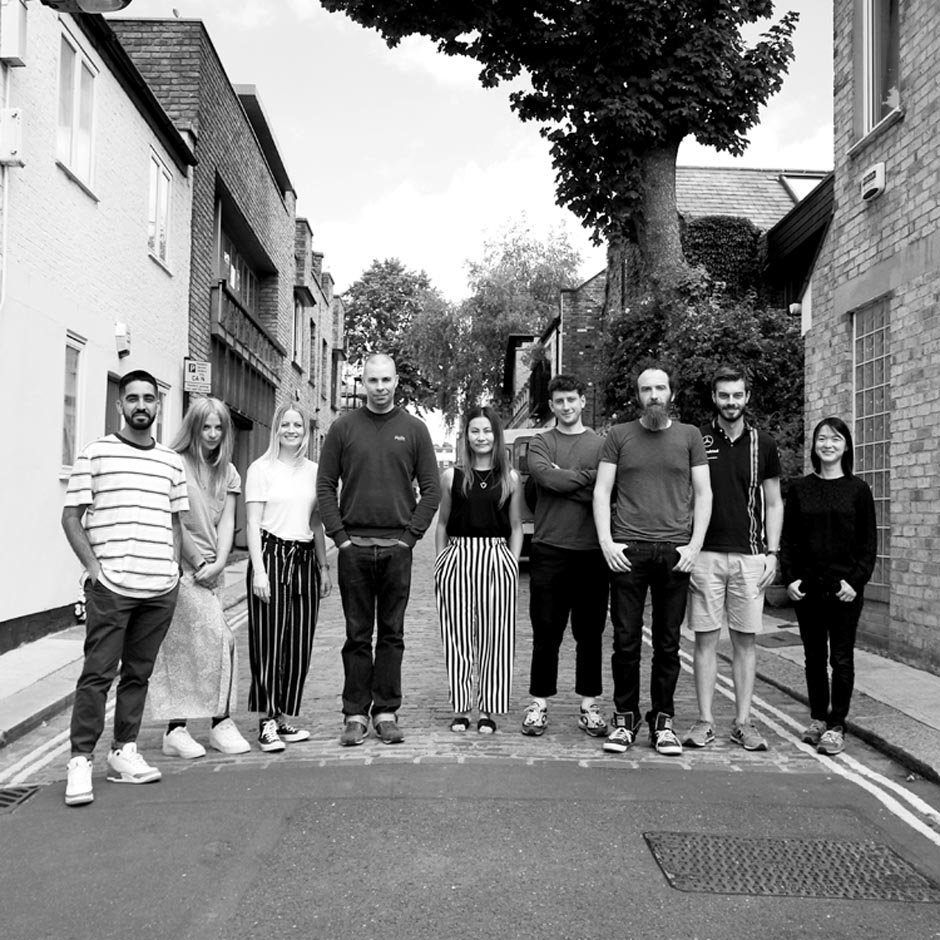 Suck UK Design Team
Mark E Smith once said "if it's me and your granny on bongos, it's the Fall". It's a lot like that here - if it's Sam & Jude and a revolving team of talented creatives, it's Suck UK. From the inception of the company in 1999 Sam & Jude have been the constant driving creative force, but none of that would be possible without a great team of designers and developers who turn these ideas into something great. Once a Sucker always a Sucker.