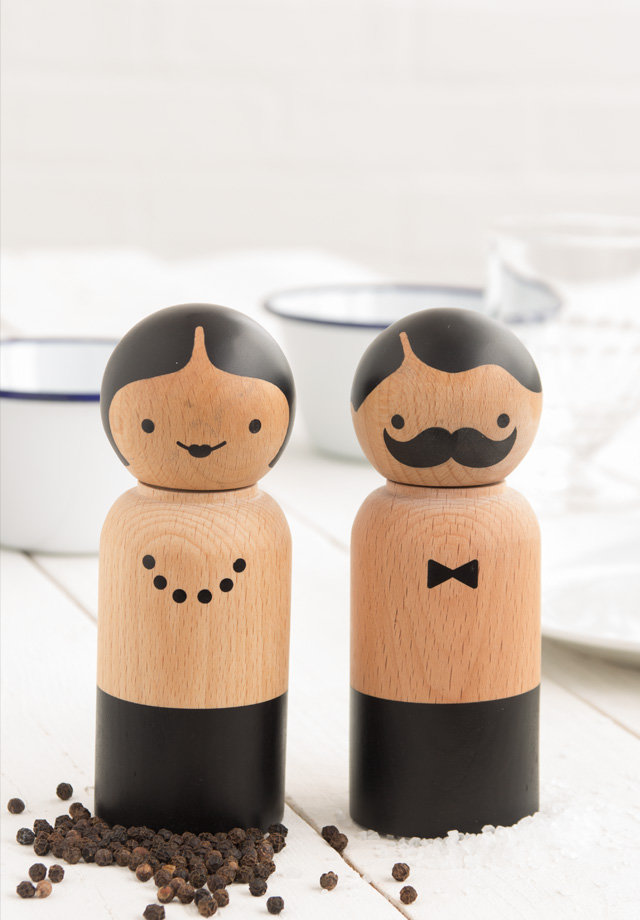 Mr Salt & Mrs Pepper
No longer available - Sorry.
Smartly dressed wooden grinders.
Salt & Pepper mills with character. Reminiscent of old-school children's "peg doll" toys. The high quality ceramic mechanisms have an easy adjustment for course or fine grinds. Twist their heads and season to taste. Mr Salt & Mrs Pepper are dressed smartly for dinner, in bow-tie and pearls with happy, hungry smiling faces. Perfect guests at any table, and a classy gift for friends who throw posh dinner parties.
Made by Suck UK