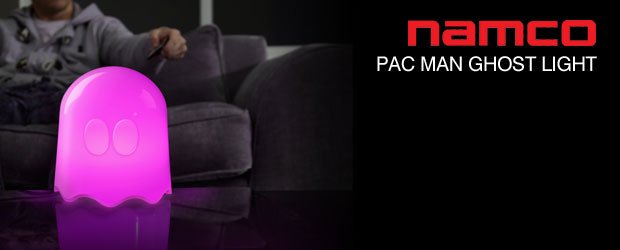 Pac-Man Ghost Lamp
No longer available - Sorry.
Give your room a nostalgic glow
Officially licensed from Namco/Bandai, this beautifully designed and packaged retro-looking luminaire will even respond to you – as it comes complete with a remote; so you can control the lamp's colour cycle from anywhere in the room. From Strobe, to Flash, to Dim, to Smooth and to Fade. Designed to look like it's floating above your tabletop, this 16 colour phosphorescent phantom is the perfect gift for classic gamers orparanormal investigators.
Made by Suck UK