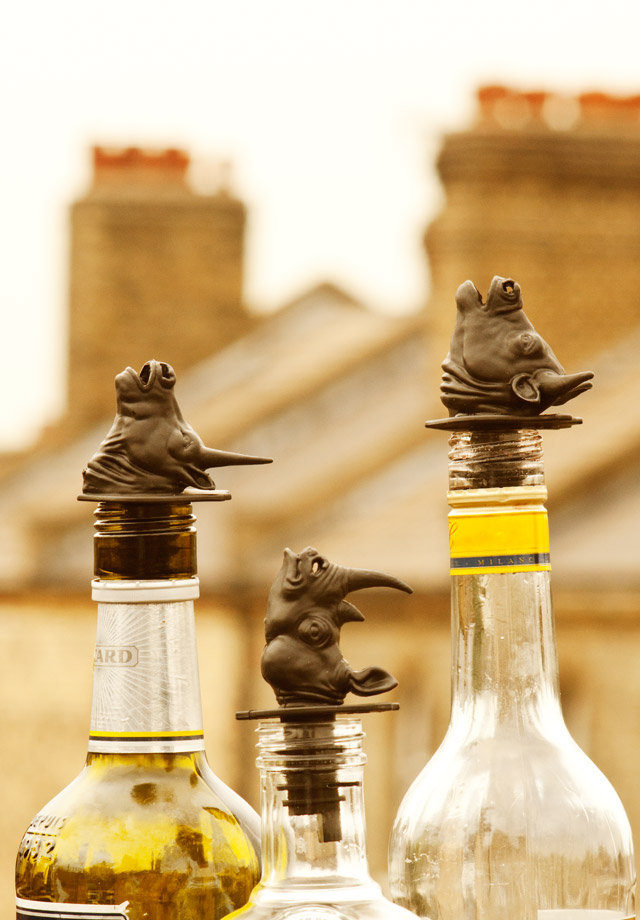 Party Animals
No longer available - Sorry.
Bottle pourers for drinks or oil & vinegar.
A collection of animal head pour spouts in the form of hunter's trophies. Stick a stag's head in your Jägermeister (or a bull in your balsamic). Professional bartenders always use a pour spout to control the flow when making cocktails and dispensing shots. Now you can "free pour" with flair. Liquid flows smoothly through the mouth and clever design allows air to flow back into the bottle through the animals nostrils. A quirky gift for animal loving chefs and a must-have accessory for hipster mixologists.
Made by Suck UK