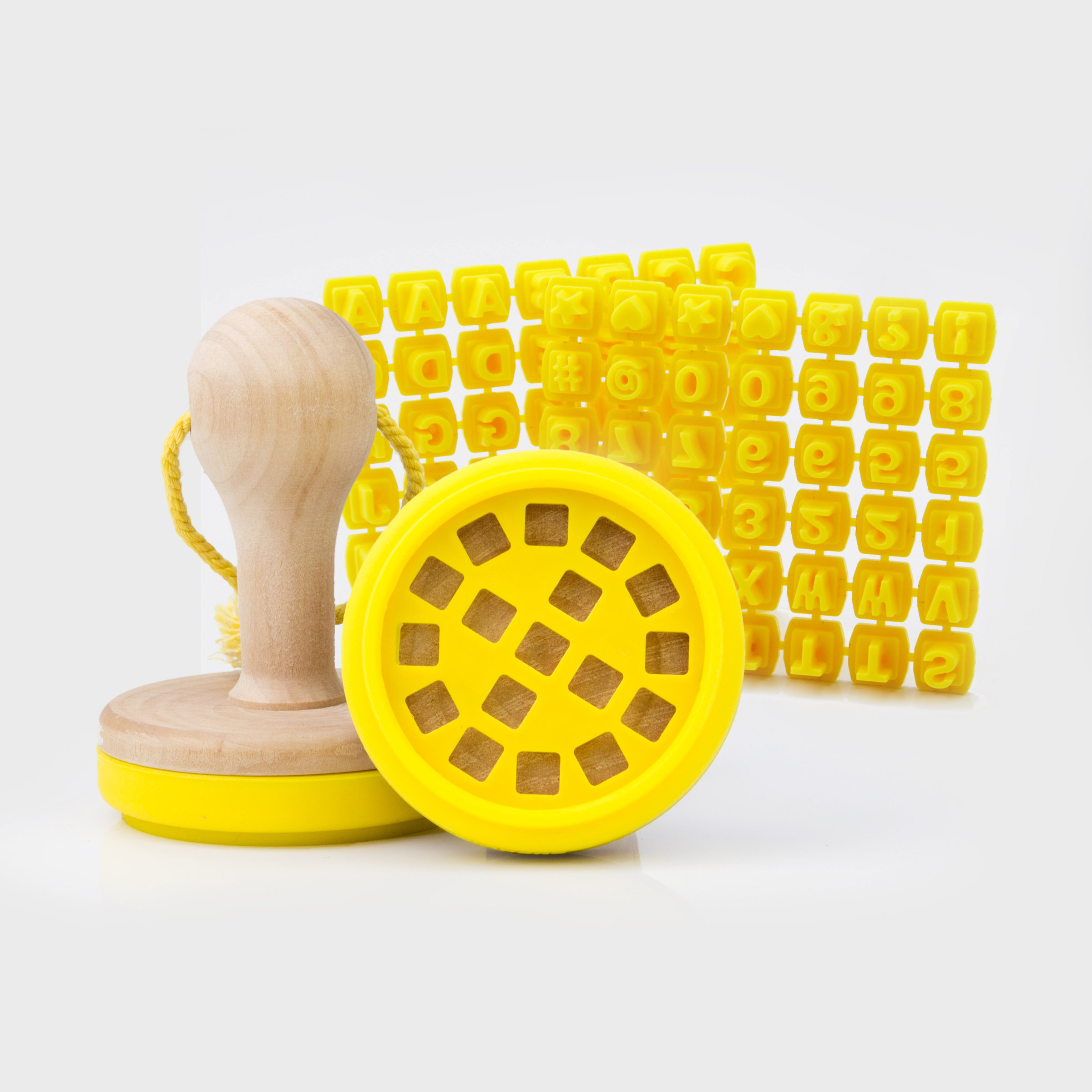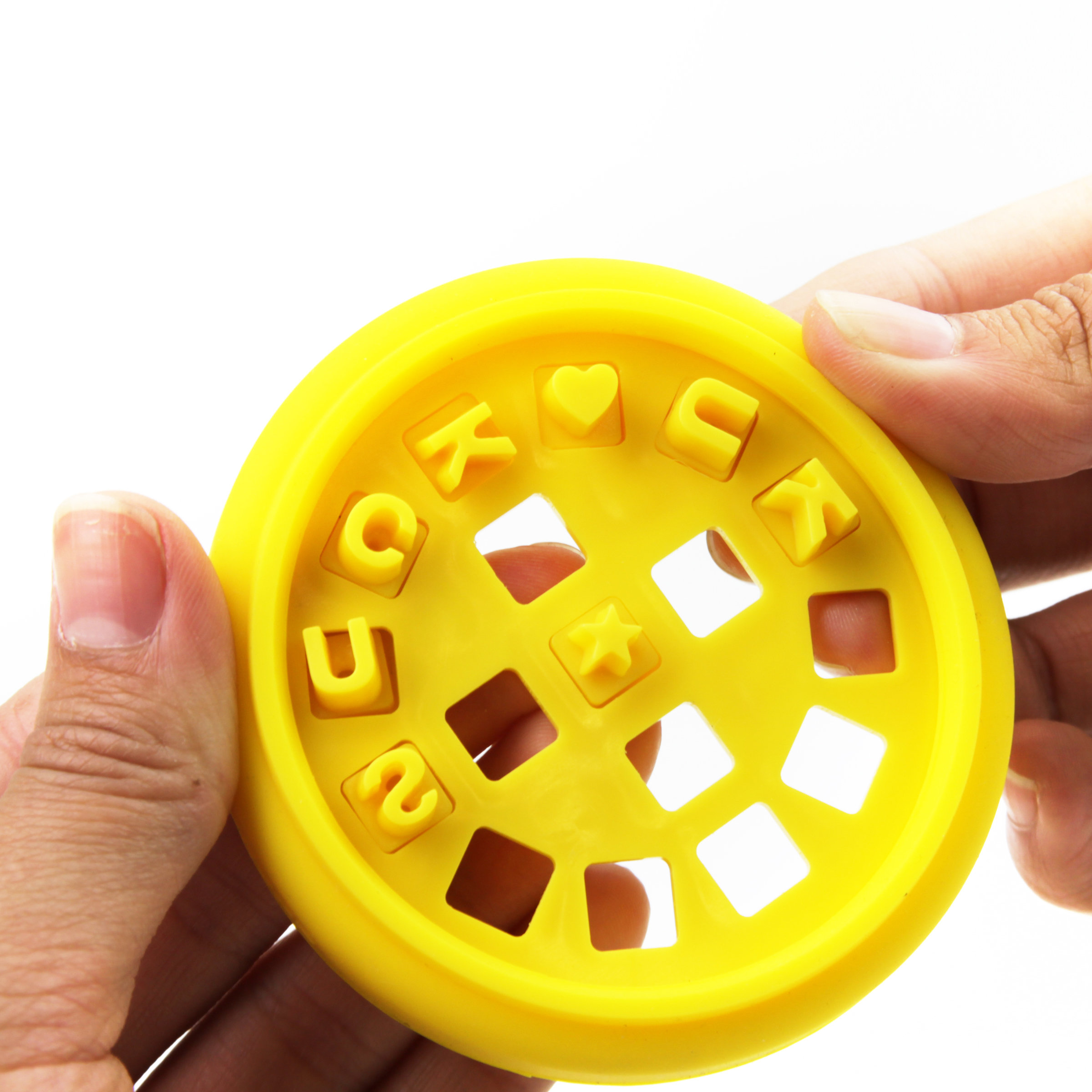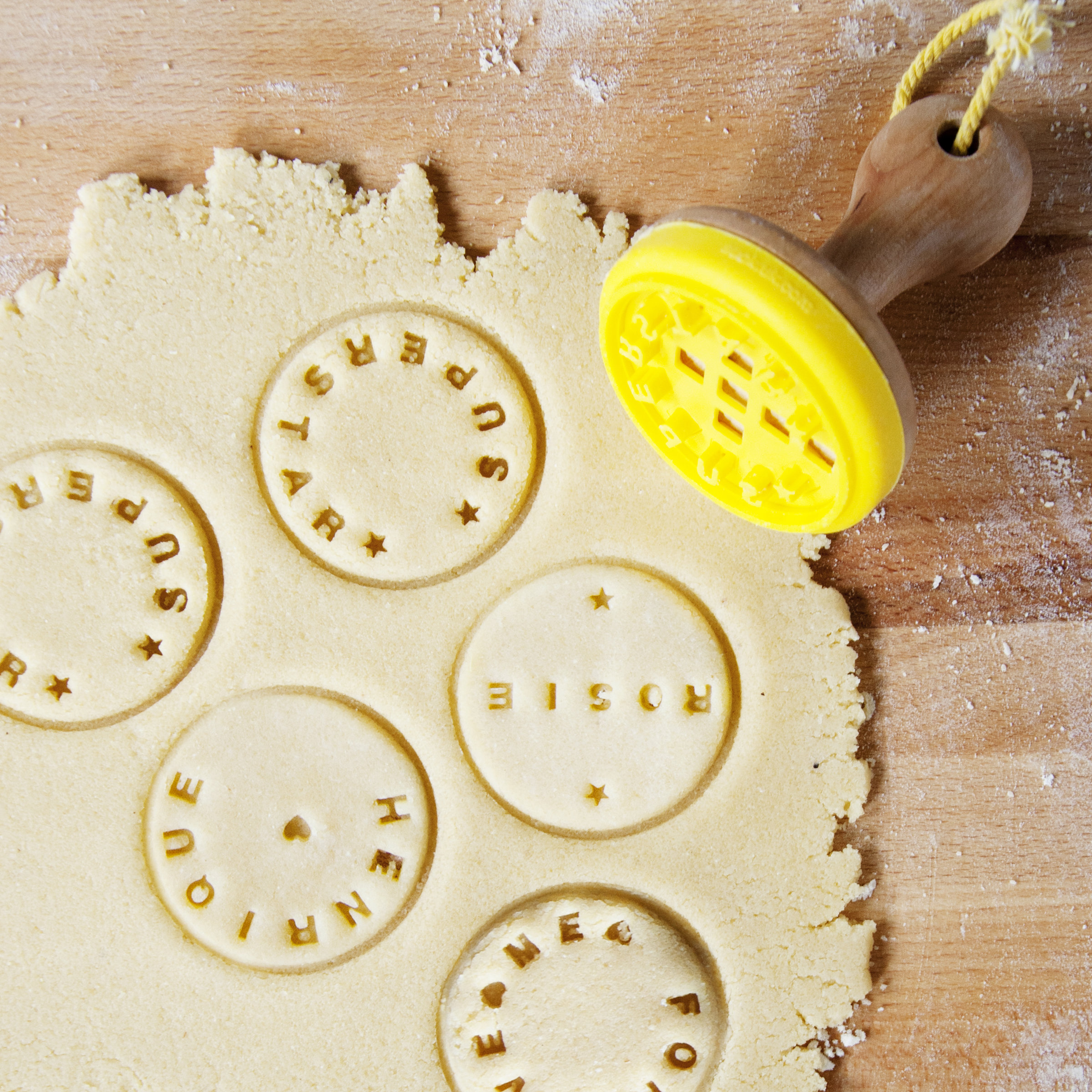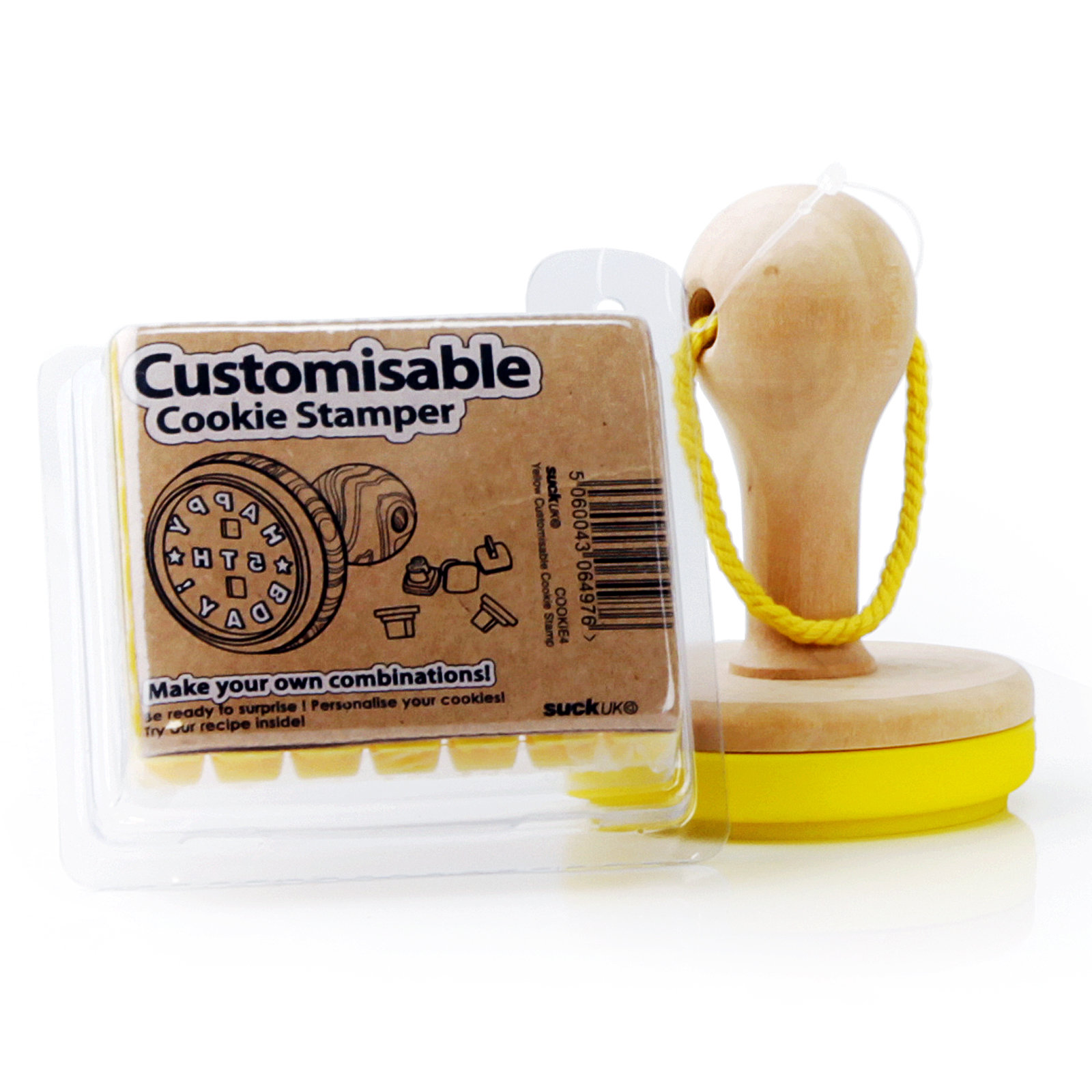 Custom Cookie Stamp
Add personalised stamps to your baking.
Cookie stamper with interchangeable letters, numbers and symbols
Solid wooden handle and non-stick silicone stamper
Cookie recipe included
Measures 7.2cm(W) x 9.3cm(H) x 7.2cm(D)
Add a personal touch to your cookies with our customisable cookie stamper! Be the talk of the next party and surprise your friends with a personalised treat. Each Cookie Stamper come with Interchangeable letters, numbers and symbols for endless possibilities. The perfect gift for anyone who enjoys a spot of home baking, or just eating a delicious cookie!
Designed and made by Suck UK
72 x 93 x 72mm | 0.1Kg
The designer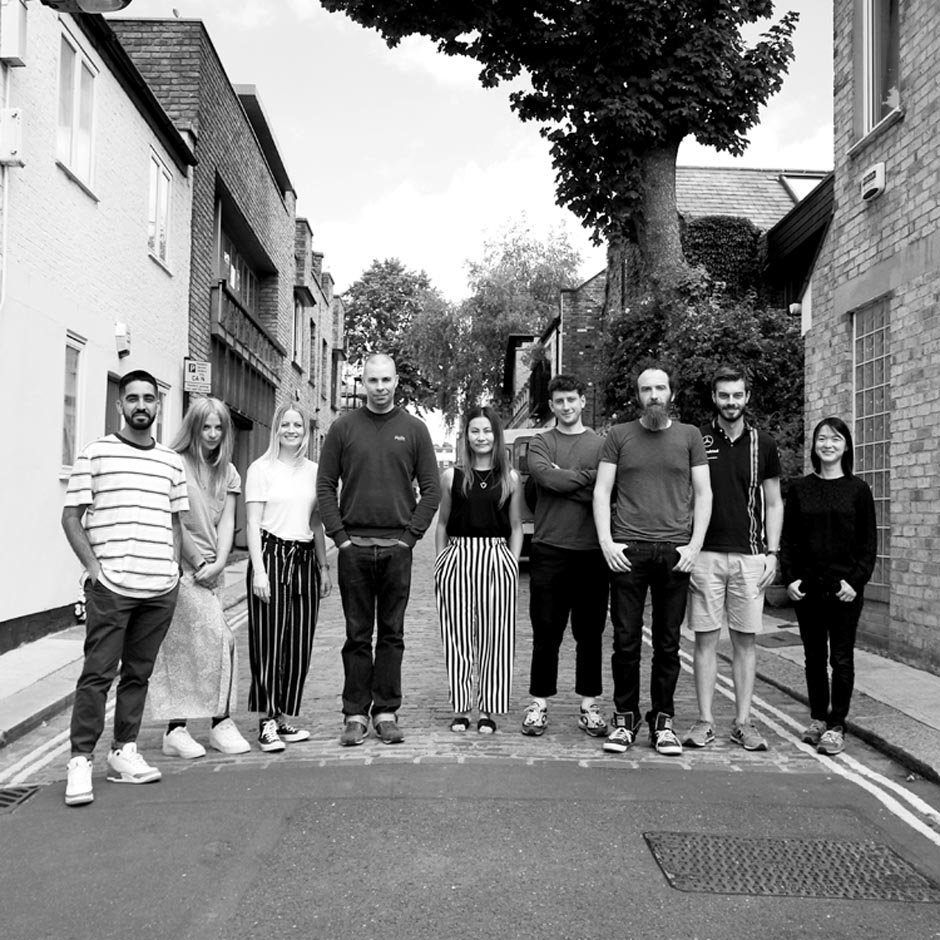 Suck UK Design Team
Mark E Smith once said "if it's me and your granny on bongos, it's the Fall". It's a lot like that here - if it's Sam & Jude and a revolving team of talented creatives, it's Suck UK. From the inception of the company in 1999 Sam & Jude have been the constant driving creative force, but none of that would be possible without a great team of designers and developers who turn these ideas into something great. Once a Sucker always a Sucker.