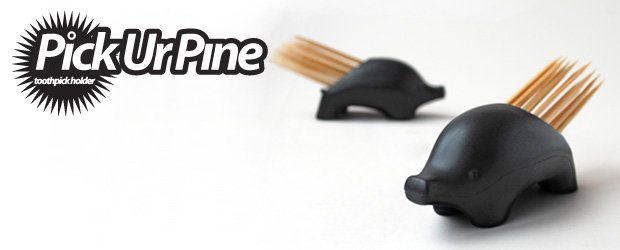 PickUrPine
No longer available - Sorry.
Porcupine toothpick holder with toothpicks.
Don't panic! It's not a real porcupine (and we definitely do not endorse plucking porcupines to pick broccoli out of your teeth). But if you've ever had that urge, be grateful that Suck UK have jumped in with a silicone model of your favourite tooth-cleaning spiny mammal. Made from foodgrade rubber, each one holds up to 29 toothpicks. You'll never have to wrestle a porcupine again ...
Made by Suck UK