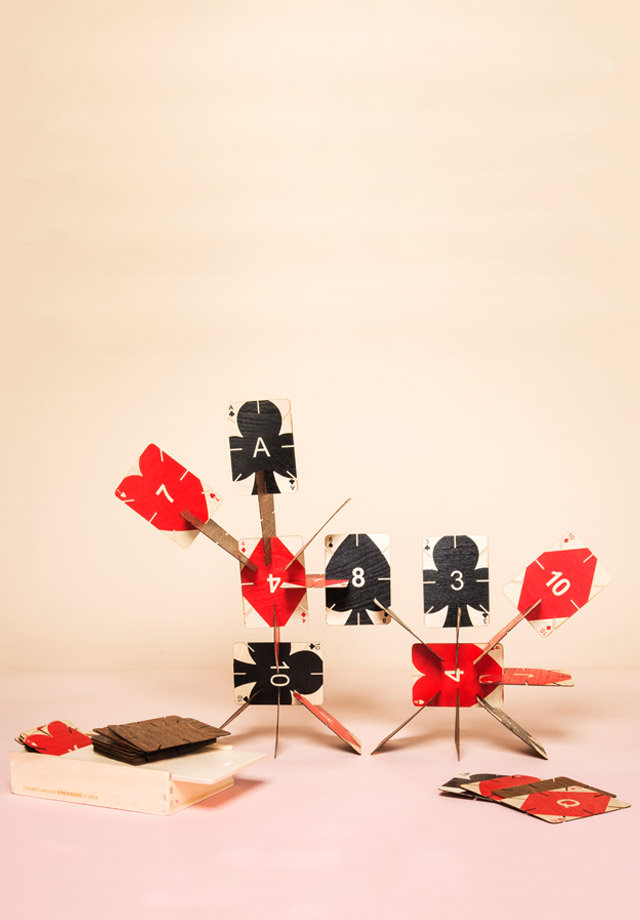 Plywood Playing Cards
No longer available - Sorry.
Big deck with slots for building structures.
Designed for competitive gaming and imaginative free play. Crafted from Birch plywood, the cards take their inspiration from Mid-Century design, with a loving wink to the work of Charles and Ray Eames. The material provides Corey's cards stiffness, smoothness and a rich patina, and the interlocking slots allow the user to both build and play games with the deck. A great gift for lovers of modernist design.
Made by Suck UK