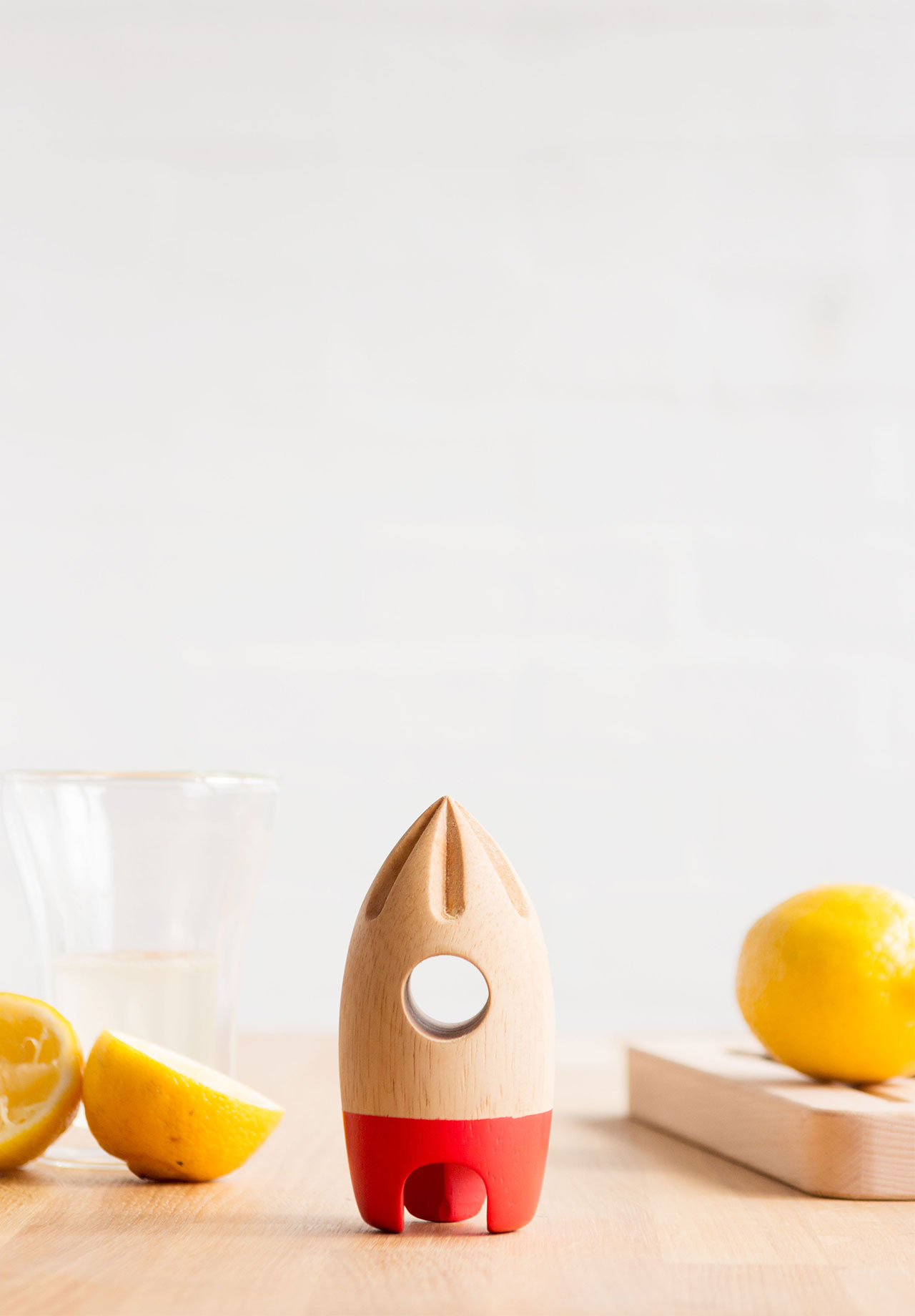 Rocket Lemon Juicer
No longer available - Sorry.
Give your food a blast of citrus.
A kitchen classic remodelled for the space age. This hand-held reamer gives you a quick squeeze of lemon in a flash, whether that's over your plate or straight into your cooking. Just press into the fruit and twist for a good spritz of citrus. Way too cute to hide in the cutlery drawer, Rocket Juicer stands conveniently on its own feet so the action-end doesn't touch the table. It's made from solid beech wood and makes the perfect gift for your modern, foodie friends.
Made by Suck UK