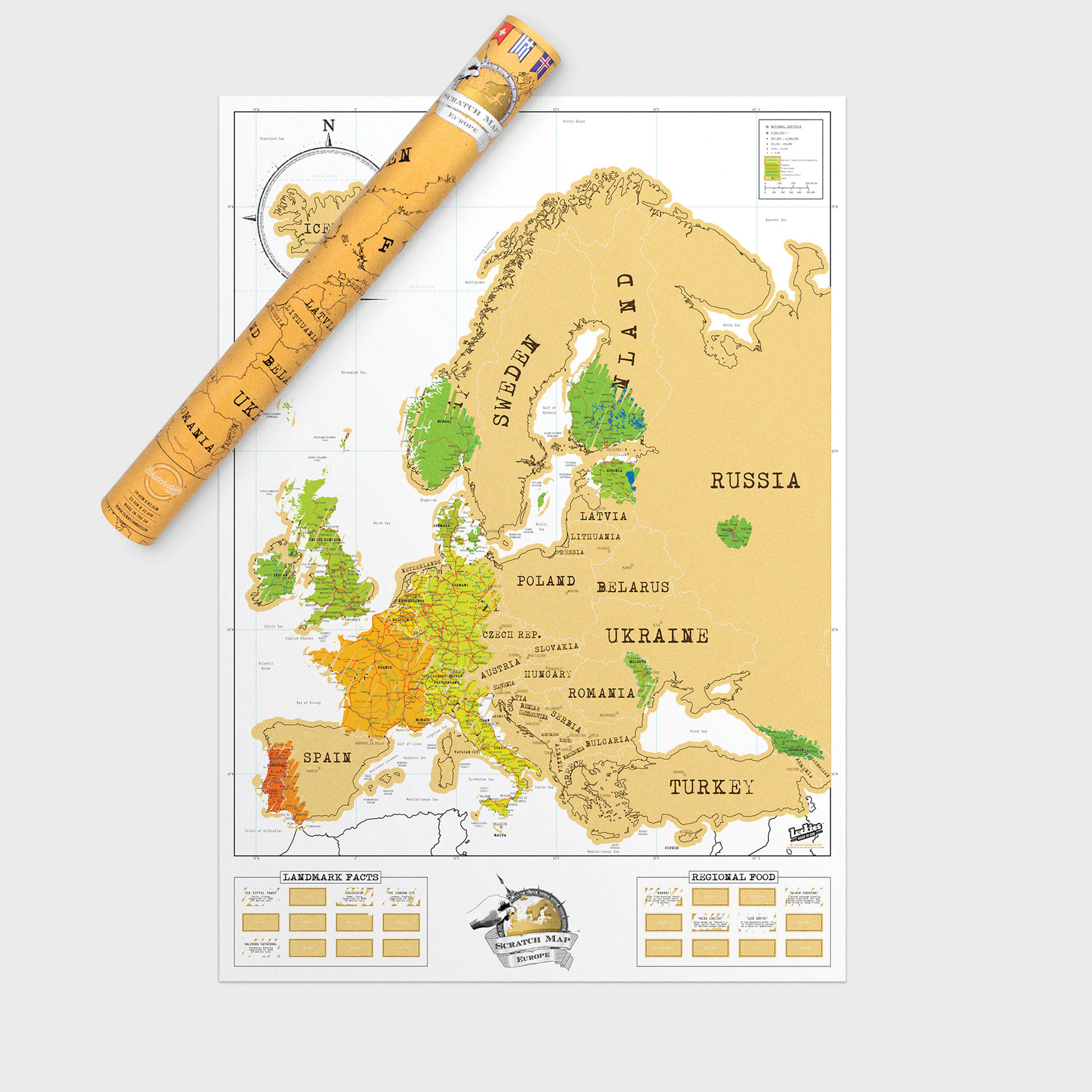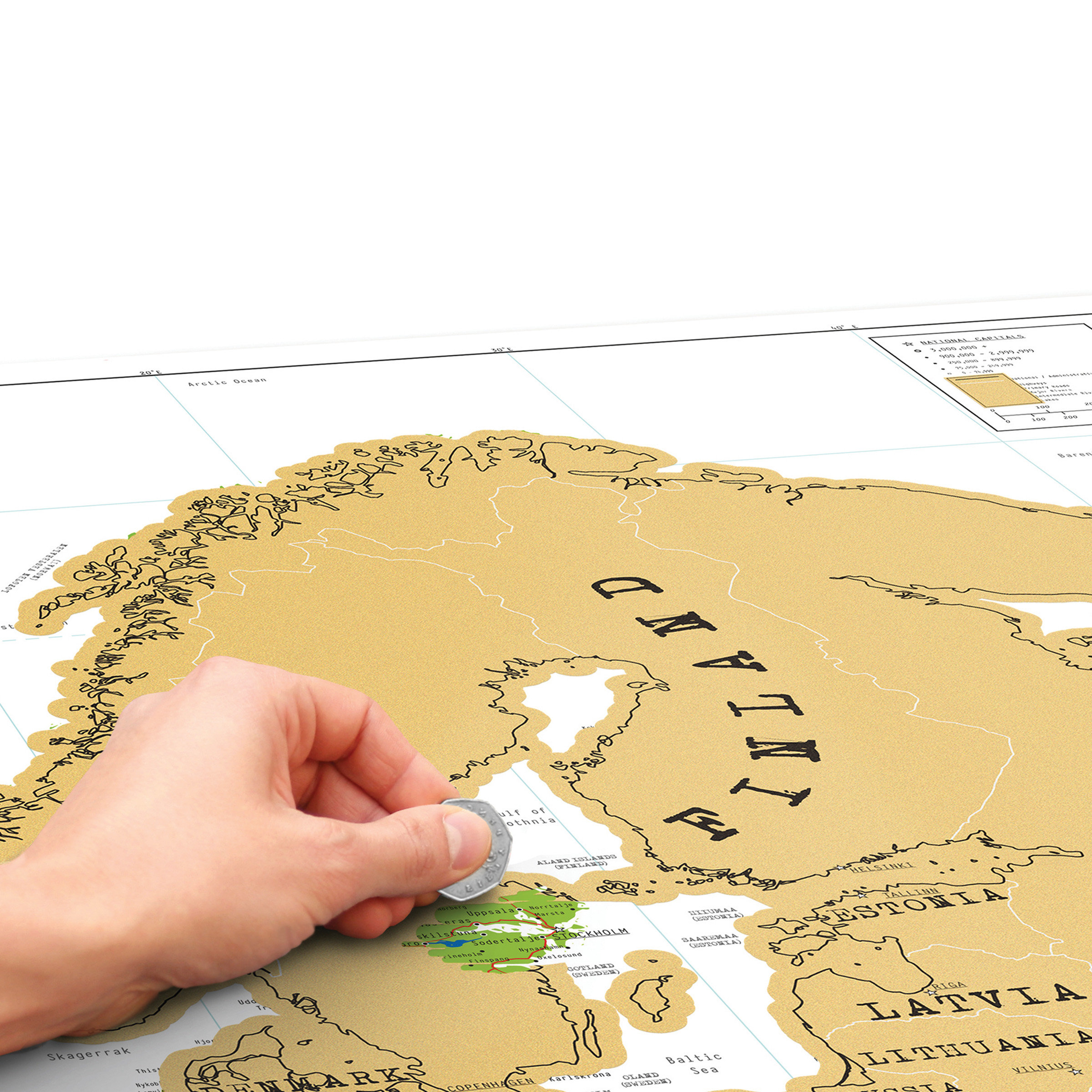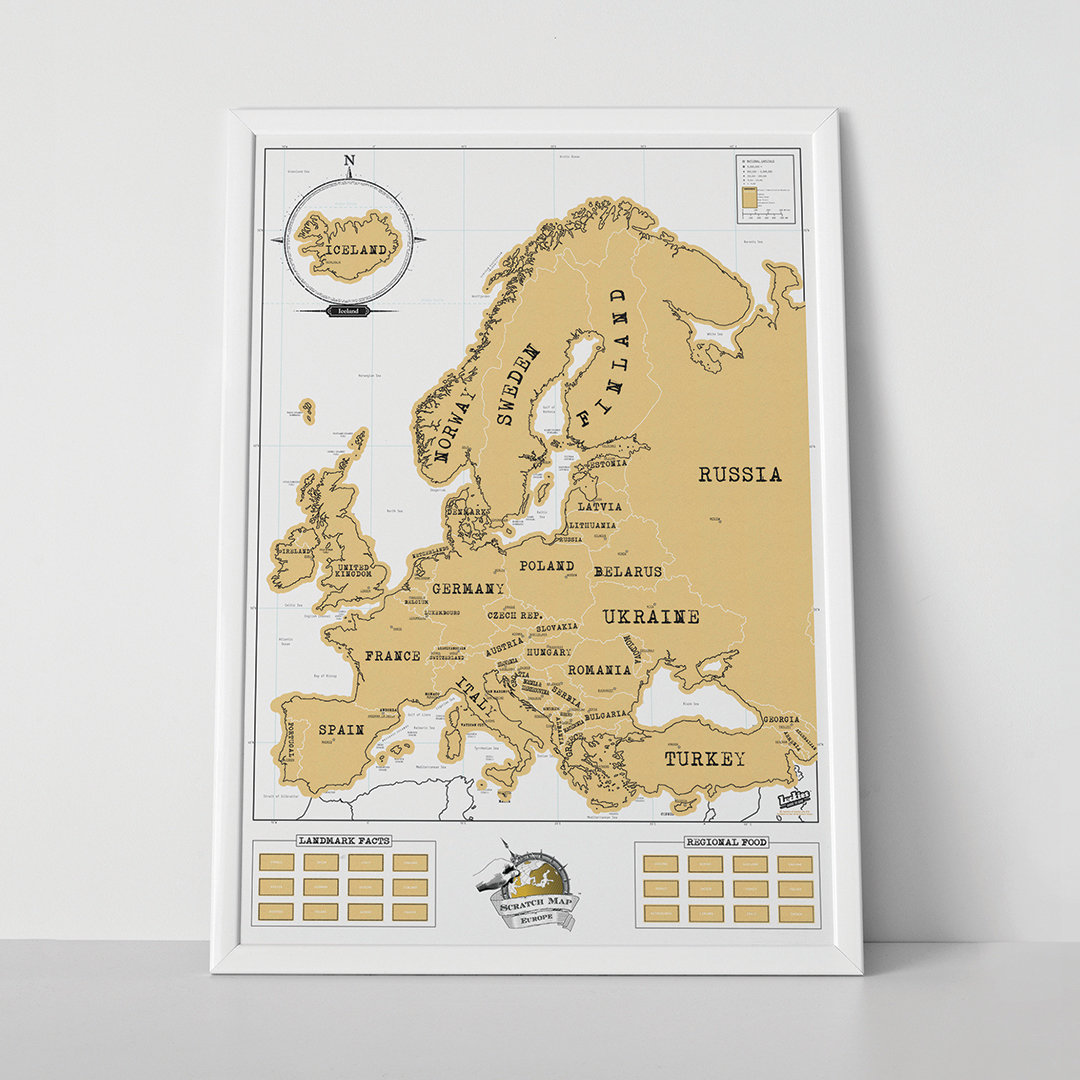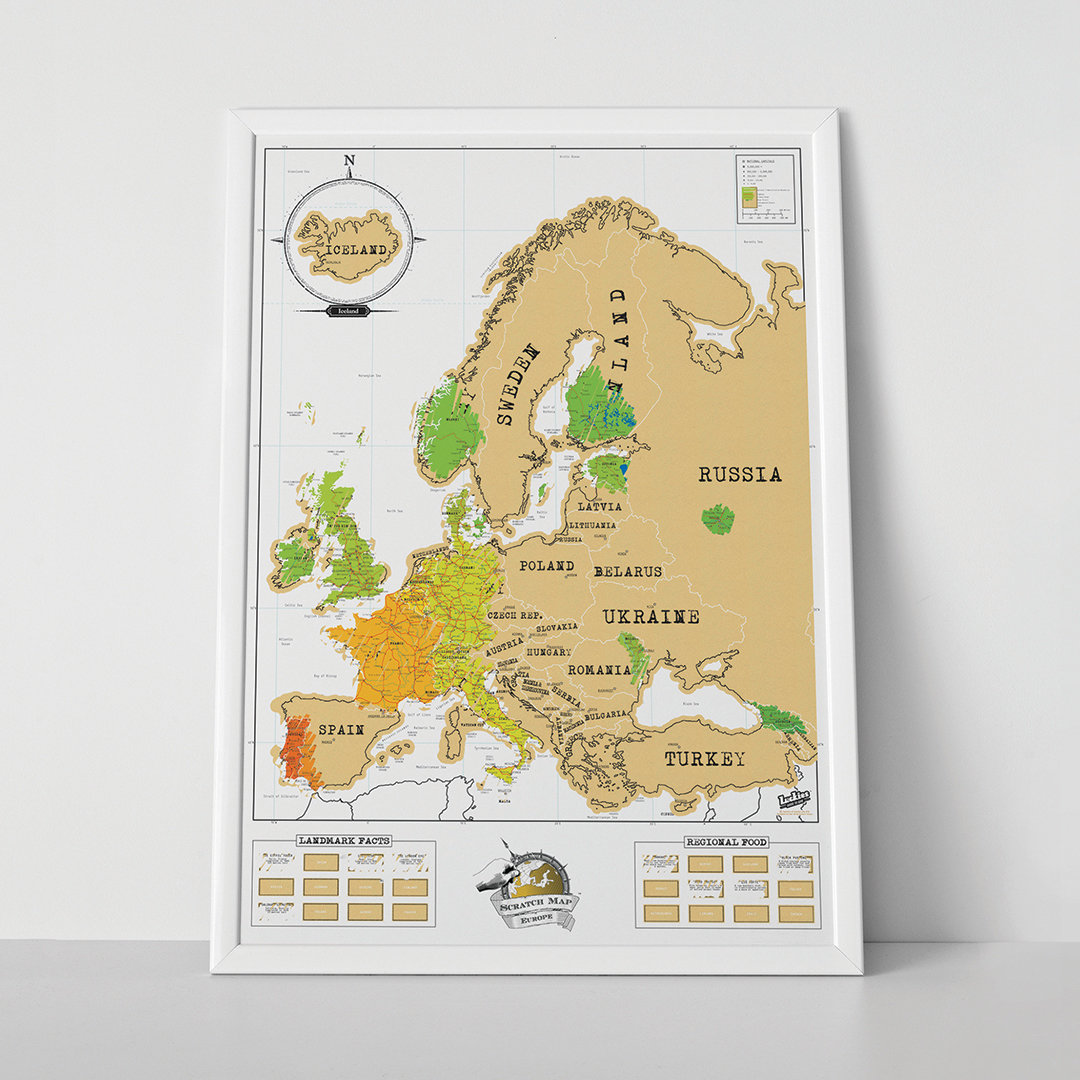 Europe Scratch Map
Scratch off poster of Europe (Luckies)
Track your travels across Europe
Details revealed when you remove the foil
Beautifully packaged in a sturdy card tube
Made in the UK
So we've done a Scratch Map® poster for the whole world, we've done one for the U.S.A and then a UK and Ireland version popped up. Now, after many requests, we have made you the Scratch Map® Europe! The idea behind the Scratch Map® map range is that whenever you've been somewhere (in this case any European country) you can remove the foil to reveal the finer details of the place you visited. It's a fabulous way to teach yourself a bit of geography and heaps of fun keeping track of your travels. Just don't blame us if you find yourself trying to book 3 flights in one weekend just so you can take the foil off more countries as quickly as possible. Even the most un-competitive of people with be bitten by the travel bug when then see this Scratch Map poster covered in foil!
An idea by Luckies of London made by Suck UK
594 x 825 x 1mm | 0.1Kg
The designer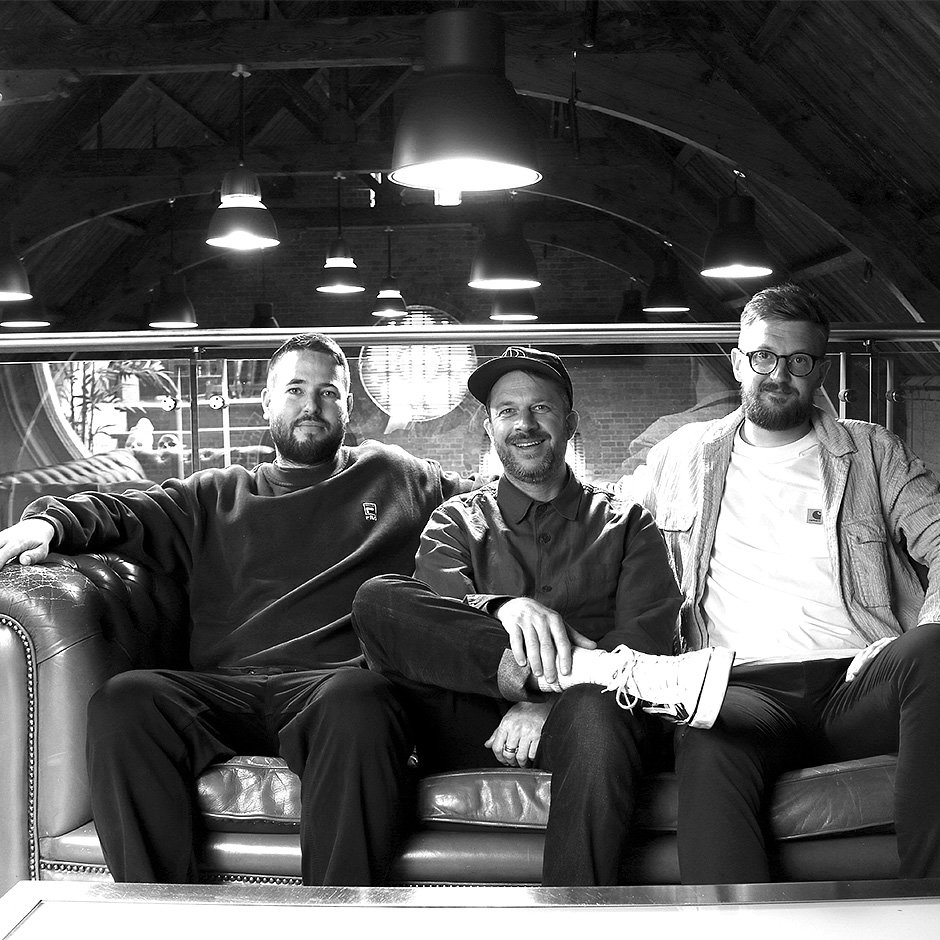 Luckies of London
Give someone an amazing gift, and you're telling them they mean something to you. That they're an important part of your life. That you care enough to bother finding something original that you know they'll love. And that puts a smile on their face. Finding that perfect gift feels amazing too. And that's what we're here for, to help you Give original.
www.luckies.co.uk