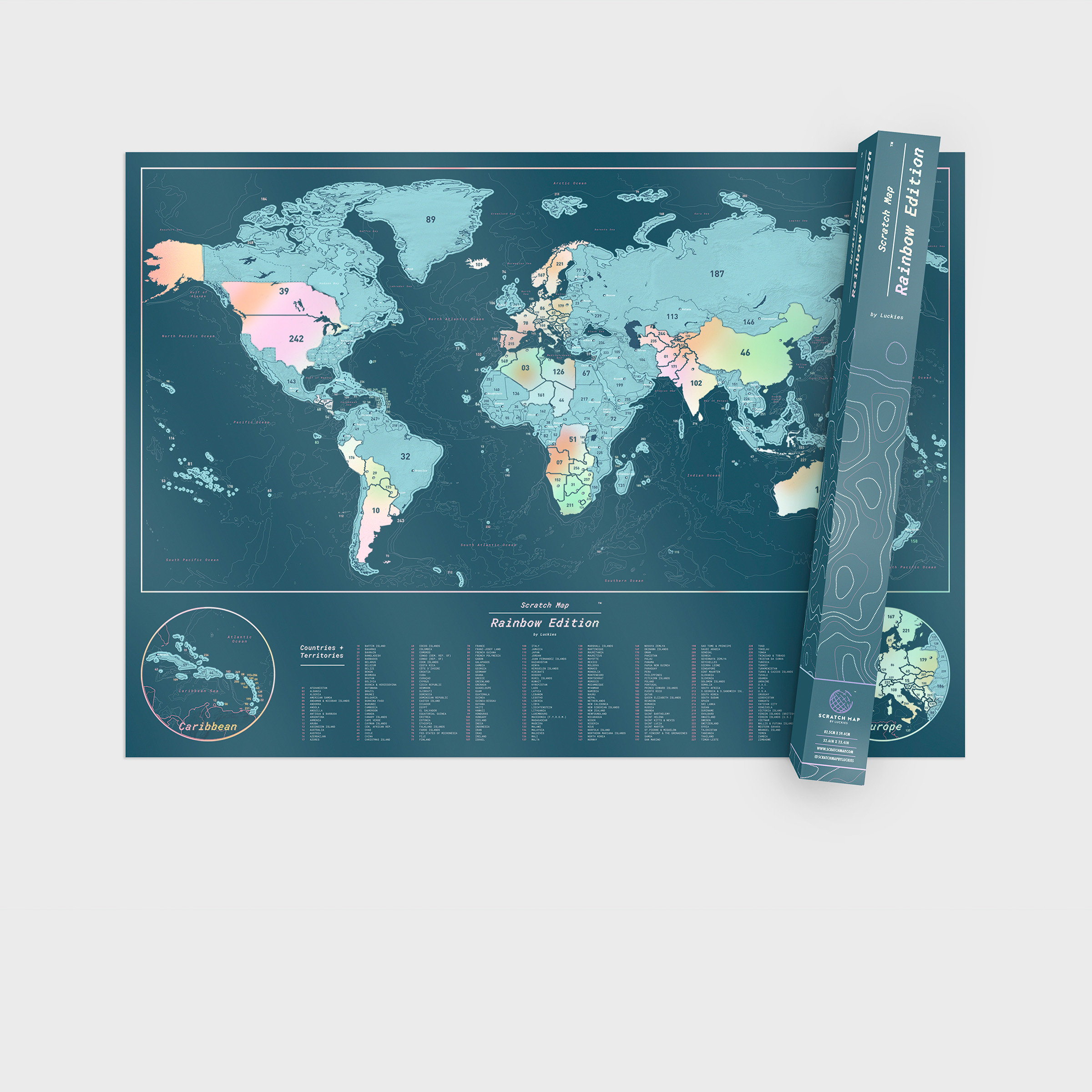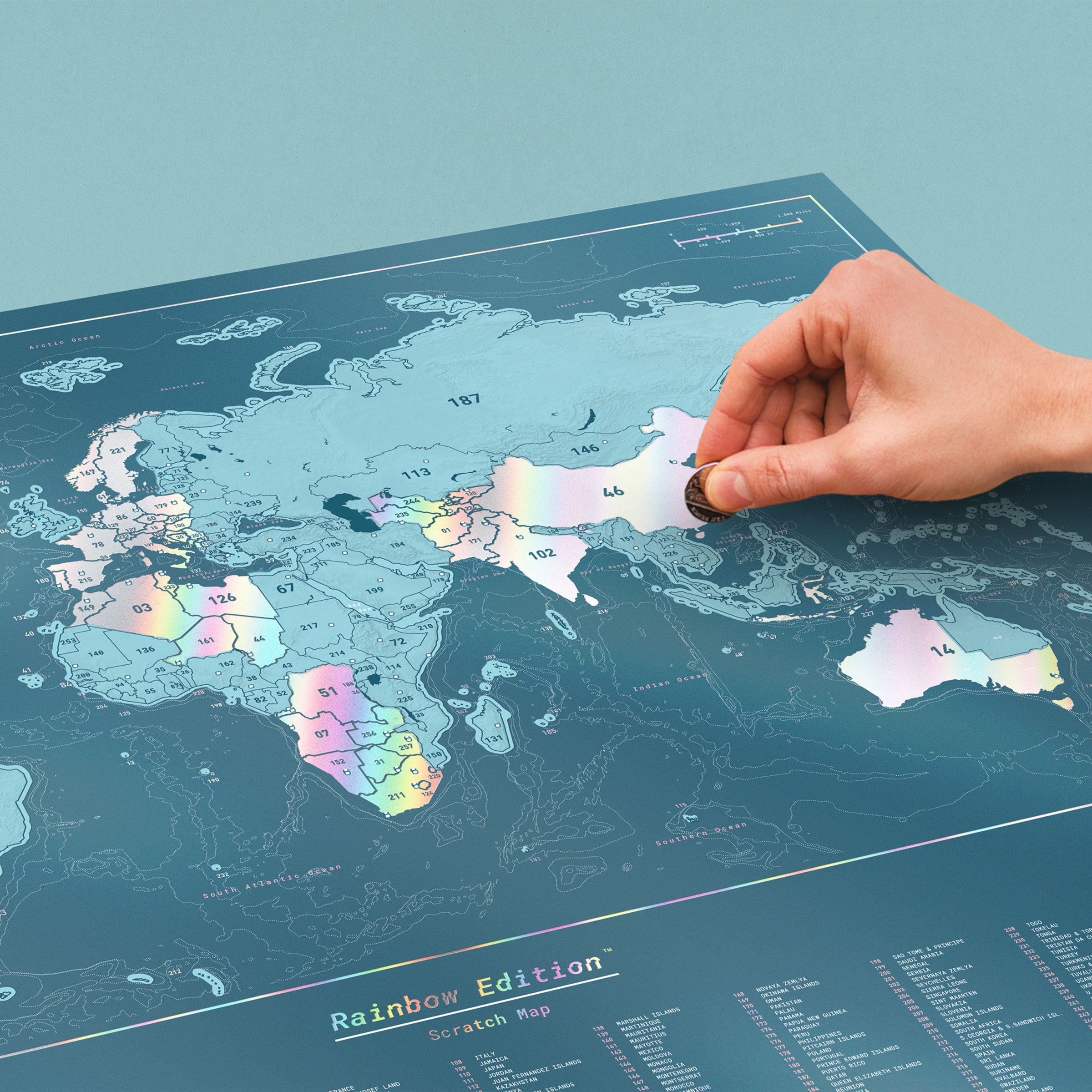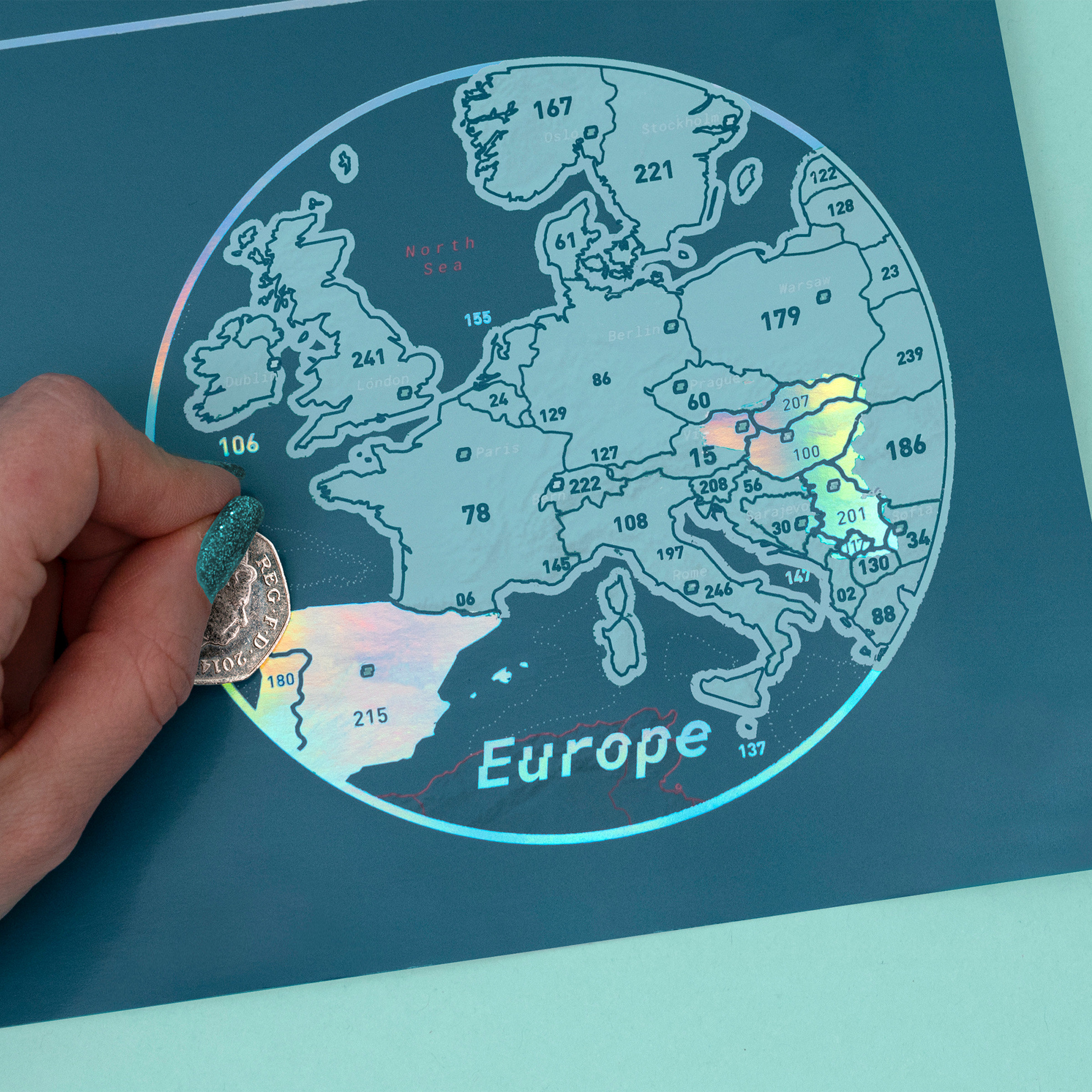 Rainbow Scratch Map
Poster with iridescent scratch off foil (Luckies)
Scratchable green top layer
Iridescent base layer
Numbered countries with detailed key
Topographic relief detailing
Close-ups of the Caribbean & Europe
Marked capitals of the World
Why limit yourself to a pot of just gold, when you could have a shimmering, opalescent rainbow of colour? Printed on Satin Gloss Laminate paper, our Scratch Map Rainbow Edition is the first ever to feature the world in cool, crisp, metallics. With a close up of Europe and the Caribbean islands, there's no need to limit your scratching. Simply remove the vibrant green top layer to reveal your travels in all their iridescent glory. As if the dazzling under-layer wasn't brilliant enough, the reflection changes with the position of the map, making every one unique to its home and position.
An idea by Luckies of London made by Suck UK
0 x 0 x 0mm | 0g
The designer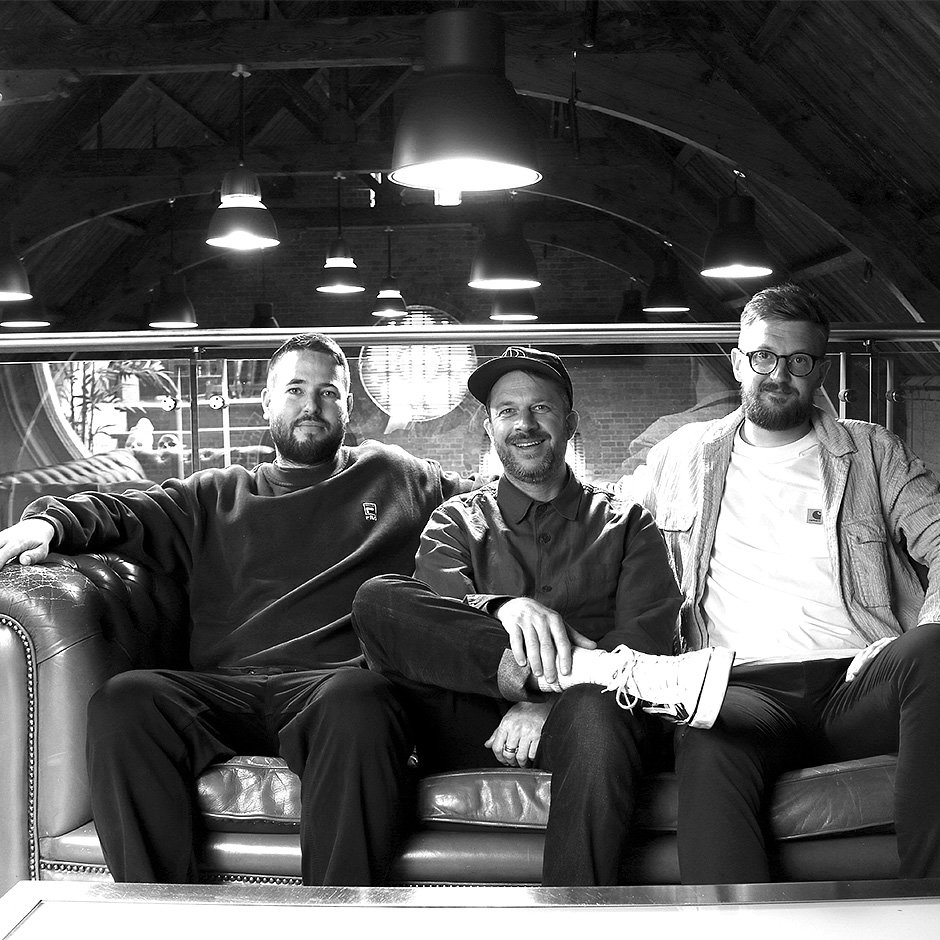 Luckies of London
Give someone an amazing gift, and you're telling them they mean something to you. That they're an important part of your life. That you care enough to bother finding something original that you know they'll love. And that puts a smile on their face. Finding that perfect gift feels amazing too. And that's what we're here for, to help you Give original.
www.luckies.co.uk