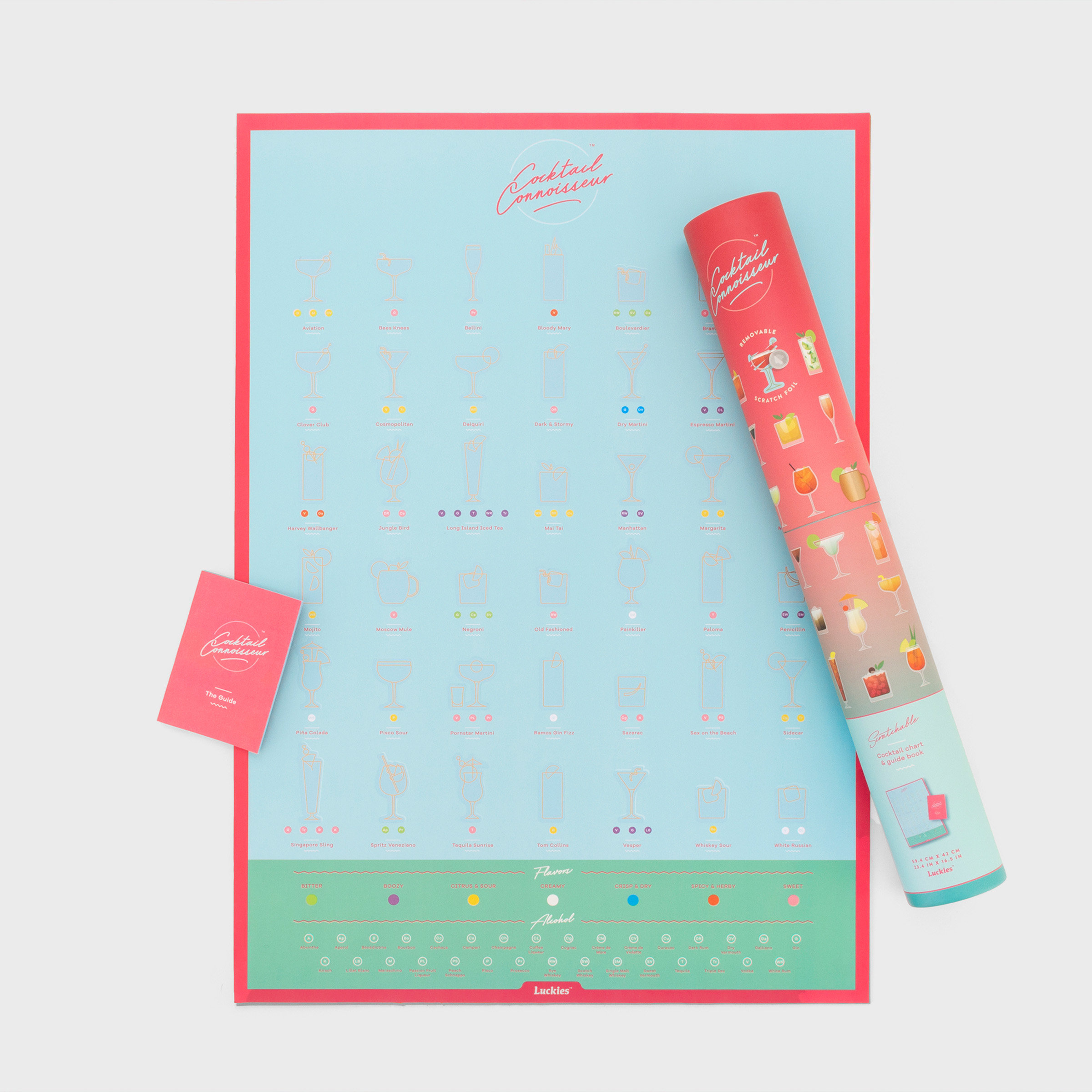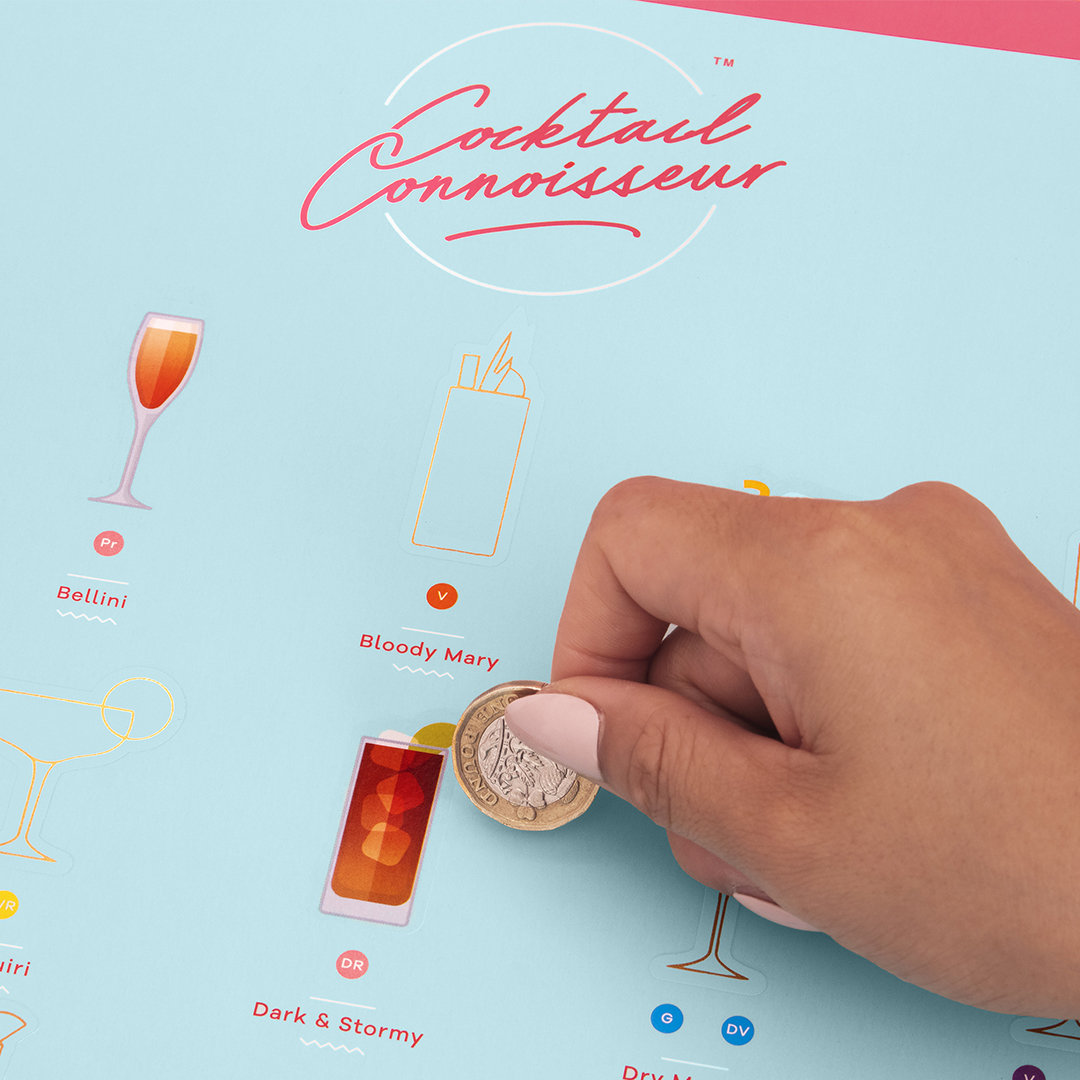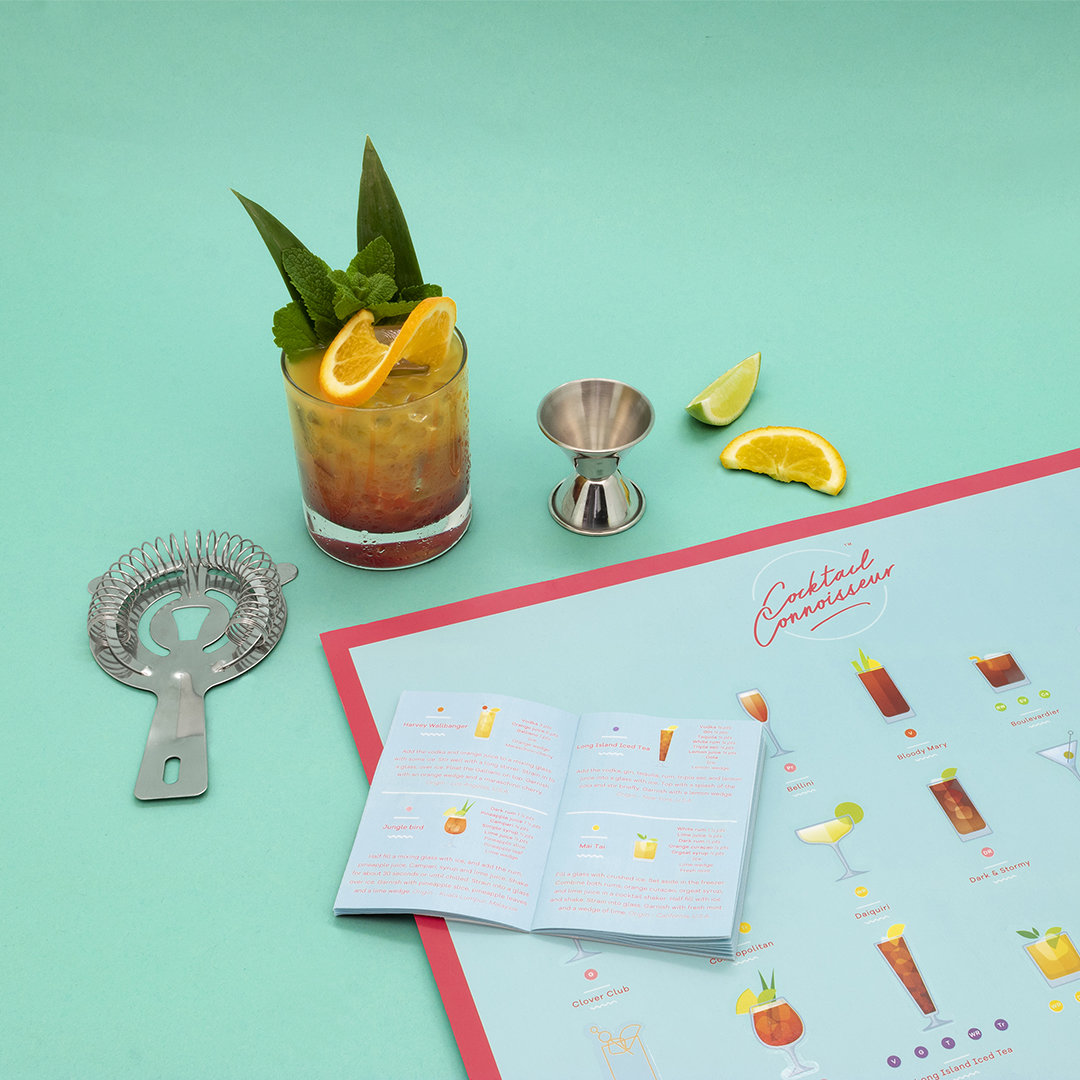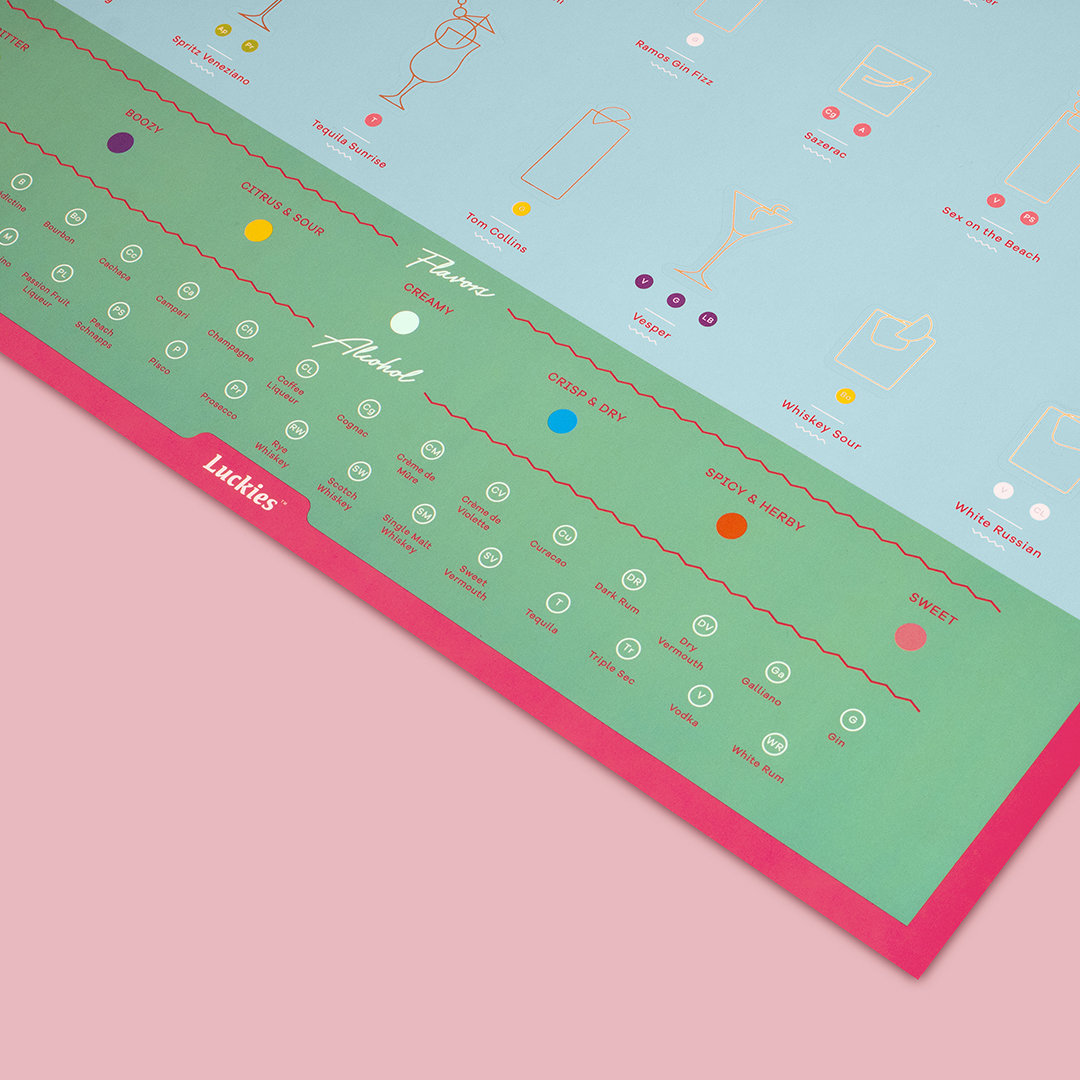 Cocktail Connoisseur Poster
Scratchable cocktail chart and guidebook (Luckies)
Features 42 different cocktails to try
Includes a booklet with recipes, guides to flavours, glassware and more
Scratch the foil once you've made each drink
From a Tom Collins to a Tequila Sunrise, the Cocktail Connoisseur Poster features 42 concoctions for you to try. Choose a flavour profile, make your cocktail, drink up, and scratch off. The accompanying guidebook includes recipes and handy tips – unleash your inner mixologist.
An idea by Luckies of London made by Suck UK
420 x 594 x 1mm | 0.2Kg
The designer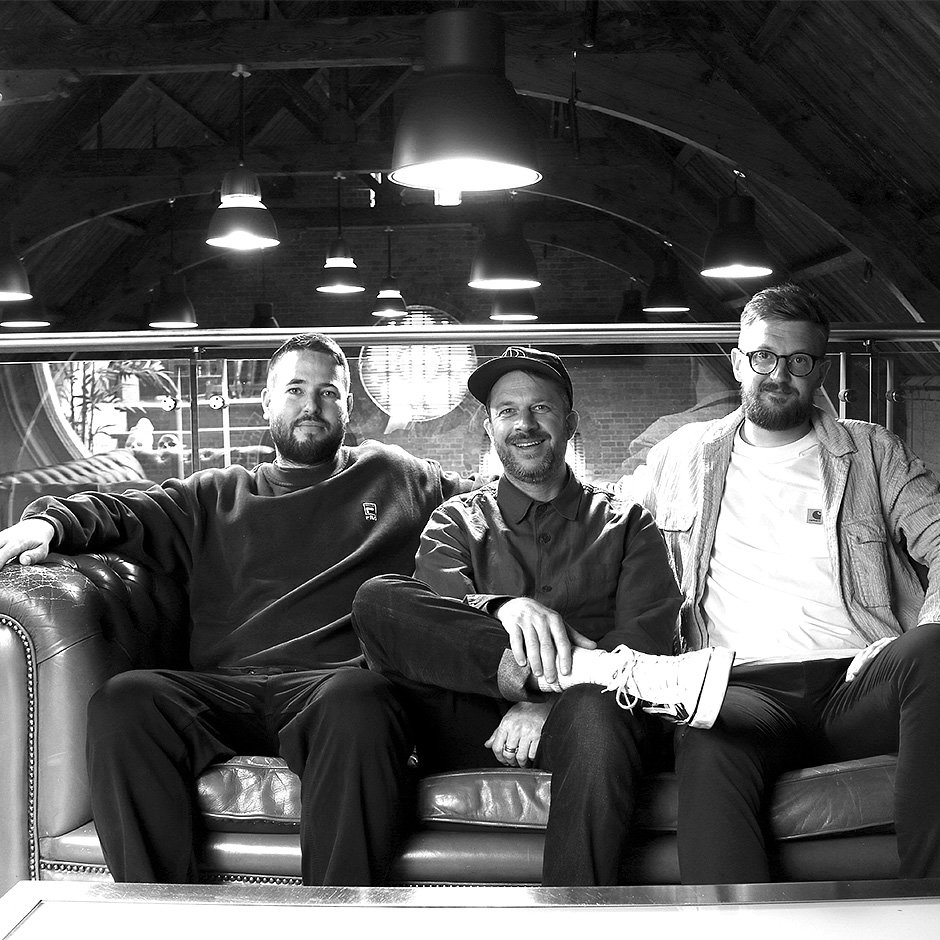 Luckies of London
Give someone an amazing gift, and you're telling them they mean something to you. That they're an important part of your life. That you care enough to bother finding something original that you know they'll love. And that puts a smile on their face. Finding that perfect gift feels amazing too. And that's what we're here for, to help you Give original.
www.luckies.co.uk