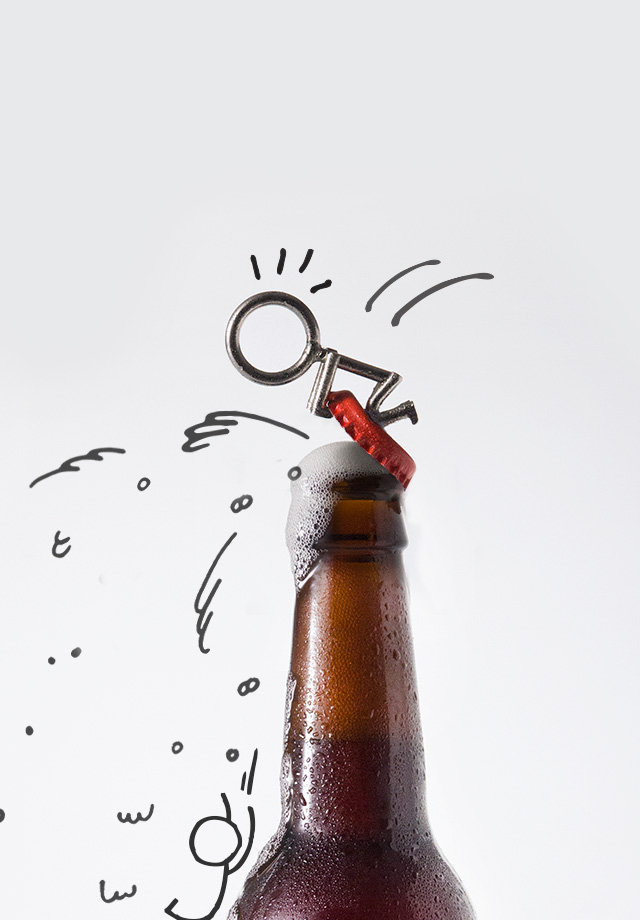 Stick Man Bottle Opener
Your helpful new best friend.
A charmingly simple bottle opener, made from bent and welded wire. Stick Man could be the love child of Keith Haring's politically charged stick man pop-art and Giacometti's surrealist stick man sculptural masterpieces. Simplicity of form is generally understood as a sign of existential struggle for meaning, rather than as a technical deficit. Reduced to it's symbolic core, Stick Man evokes the desperate thirst of the parched beer drinker. A great gift for thirsty abstract expressionists.
Made by Suck UK