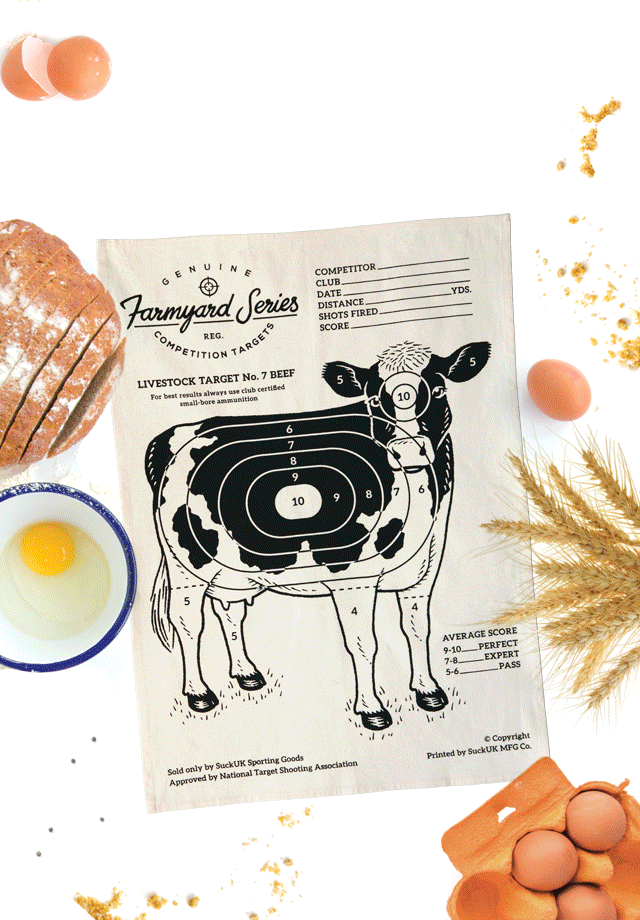 Tea Towel Targets
No longer available - Sorry.
A collection of animal tea towels for targeting those dirty dishes!
Now you can be a good sport at mealtime mess and dry the dishes with these vintage target tea towels! The great farmyard illustrations are printed on 100% unbleached cotton. Set your sights on cleaning up with these tea towel targets hung in your kitchen. A graphic reminder of what you're eating and how much fun you can have making it! With these tea towels a messy chef is right on target… As you prepare dinner, any flicks of bolognese or splatters of sauce could earn you points! And using them for the washing up after will earn you even more!
Made by Suck UK