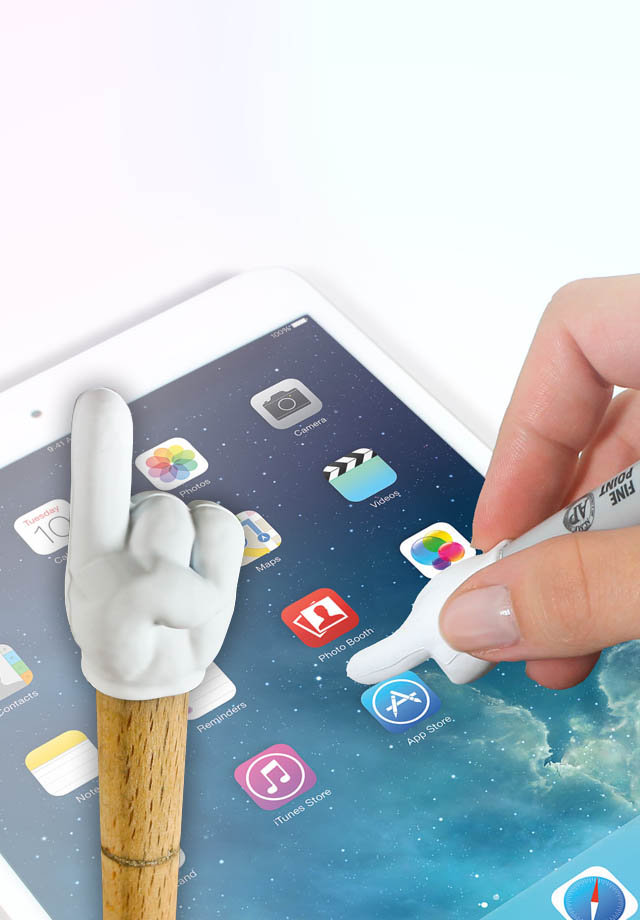 Touch Point Stylus
Turn anything into a iPhone stylus.
Hand shaped pencil topper stylus
For touch screen phones or devices
Can be attached to the end of anything
A compact stylus you can take anywhere. Designed to fit on the end of anything, from pencils to wooden spoons, and turn them into a stylus for your iPhone, iPad or other device. The cartoon gloved hand is the ideal size for popping in your back pocket or chucking in your handbag whilst not in use. Very Handy!
The designer