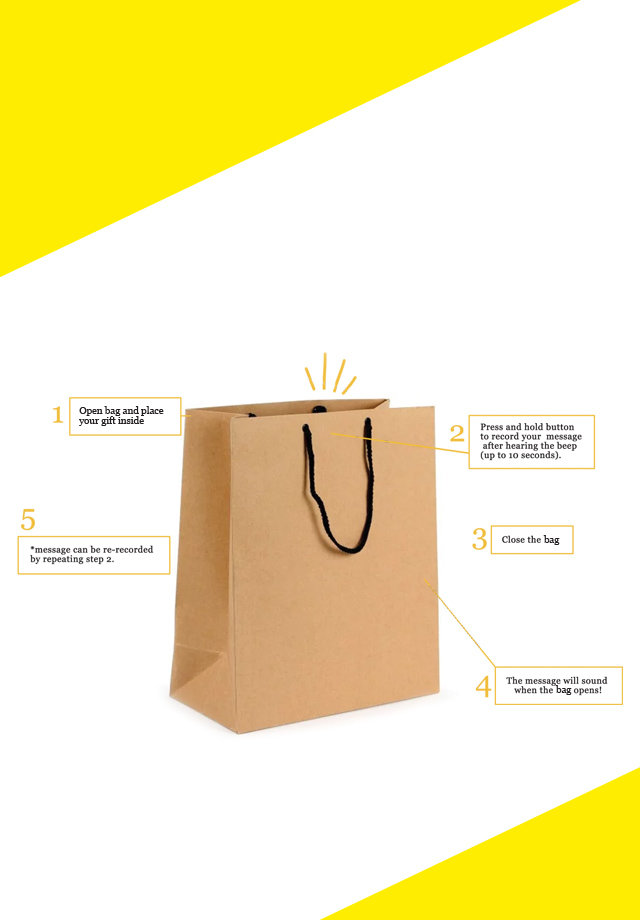 Recordable Message Gift Bag
No longer available - Sorry.
For more memorable gift-giving.
Place your gift inside the bag, hold down the button inside, and after the beep record your surprise greeting. Made a mistake? Re-record the message as many times as you like. Then relax and watch your lucky recipient enjoy their unique surprise. A personal gift bag to make every gift memorable. Designed by SUCK UK
Designed and made by Suck UK
The designer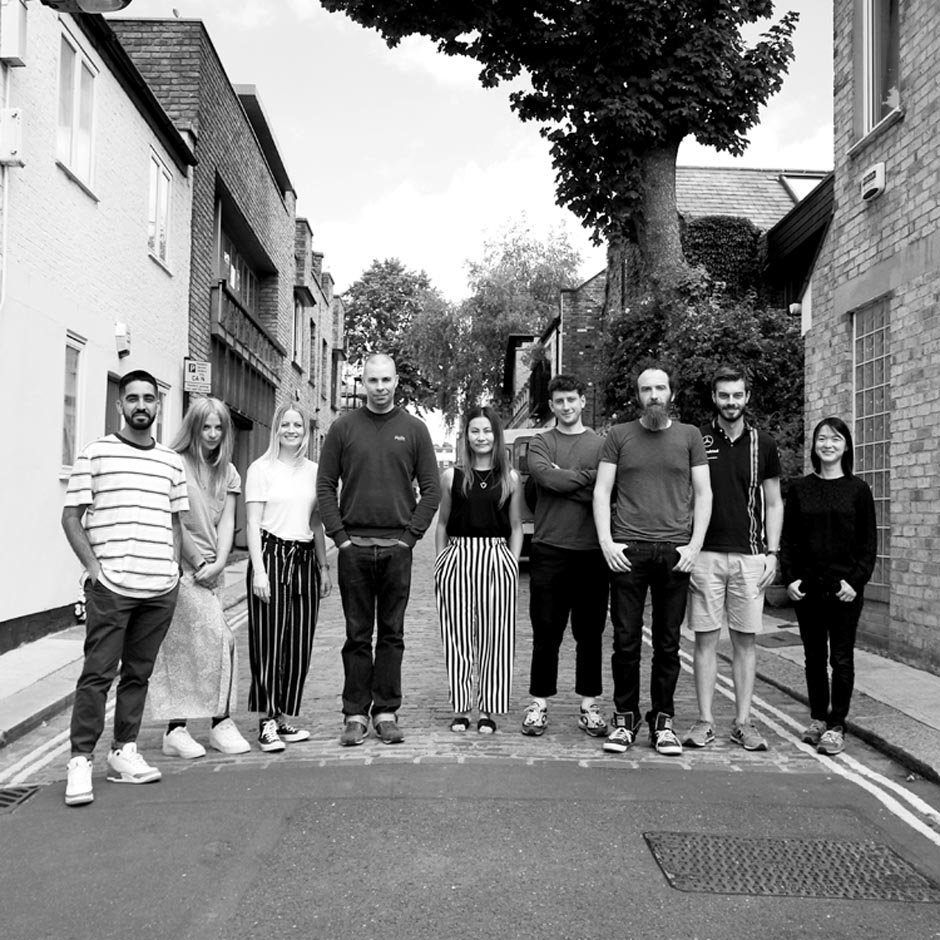 Suck UK Design Team
Mark E Smith once said "if it's me and your granny on bongos, it's the Fall". It's a lot like that here - if it's Sam & Jude and a revolving team of talented creatives, it's Suck UK. From the inception of the company in 1999 Sam & Jude have been the constant driving creative force, but none of that would be possible without a great team of designers and developers who turn these ideas into something great. Once a Sucker always a Sucker.