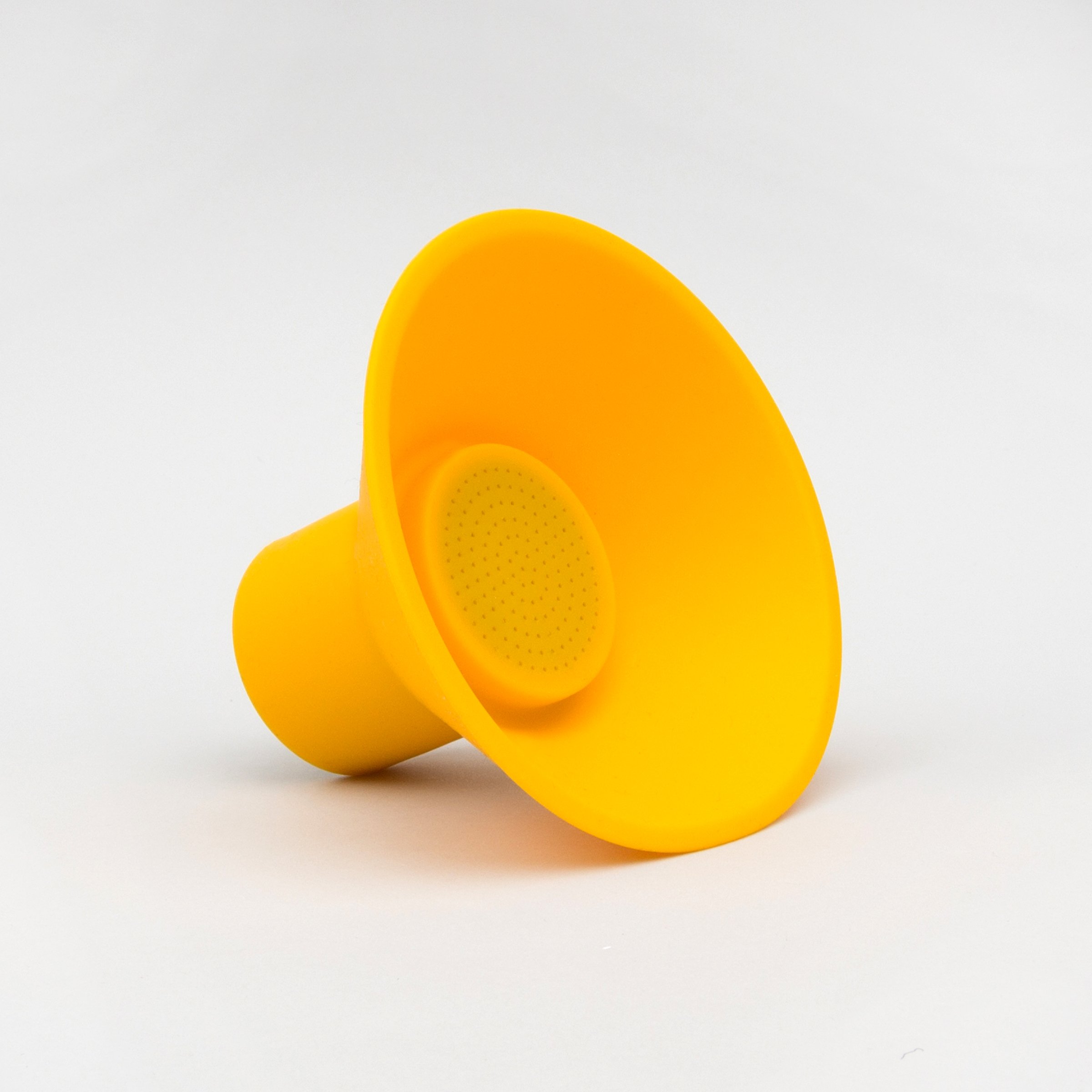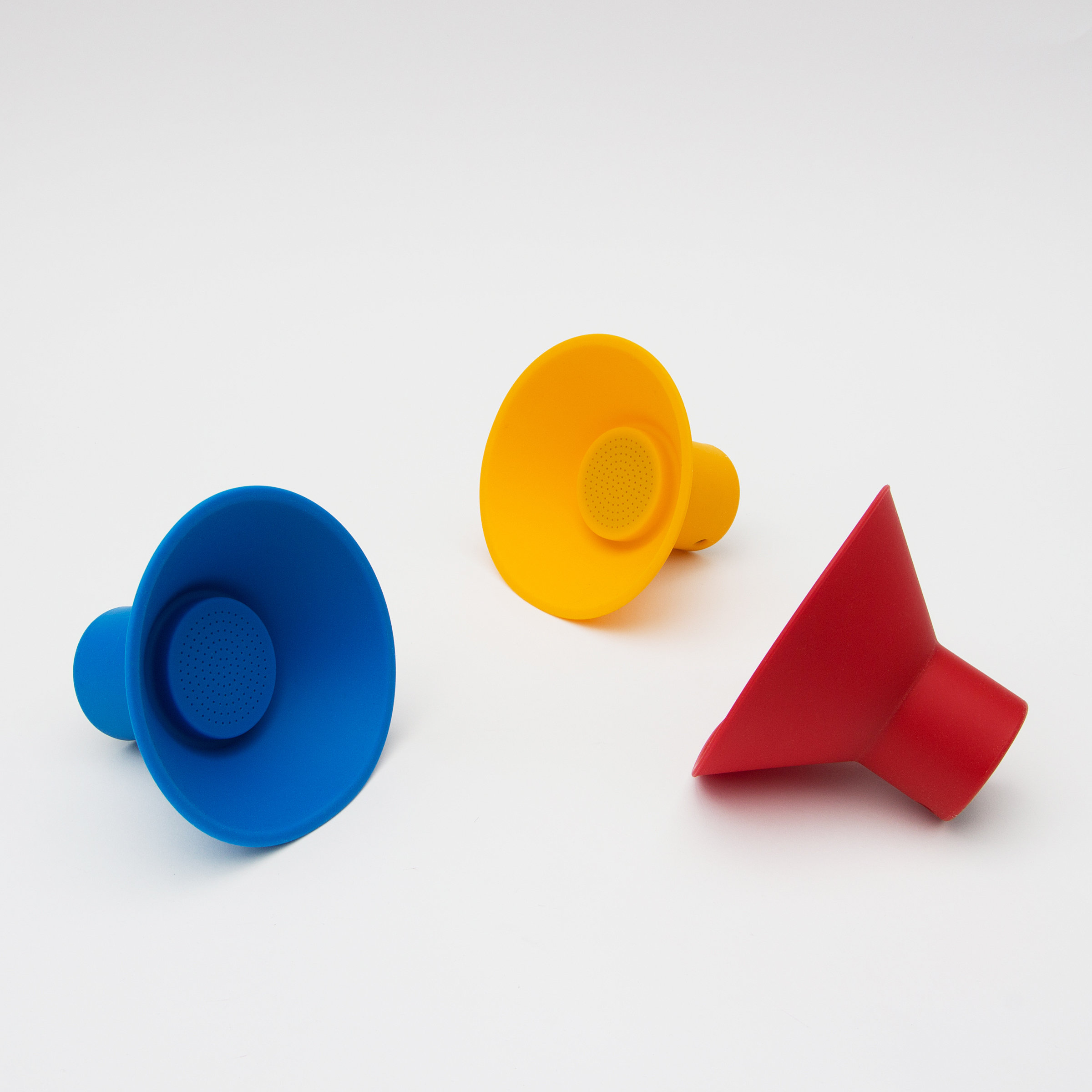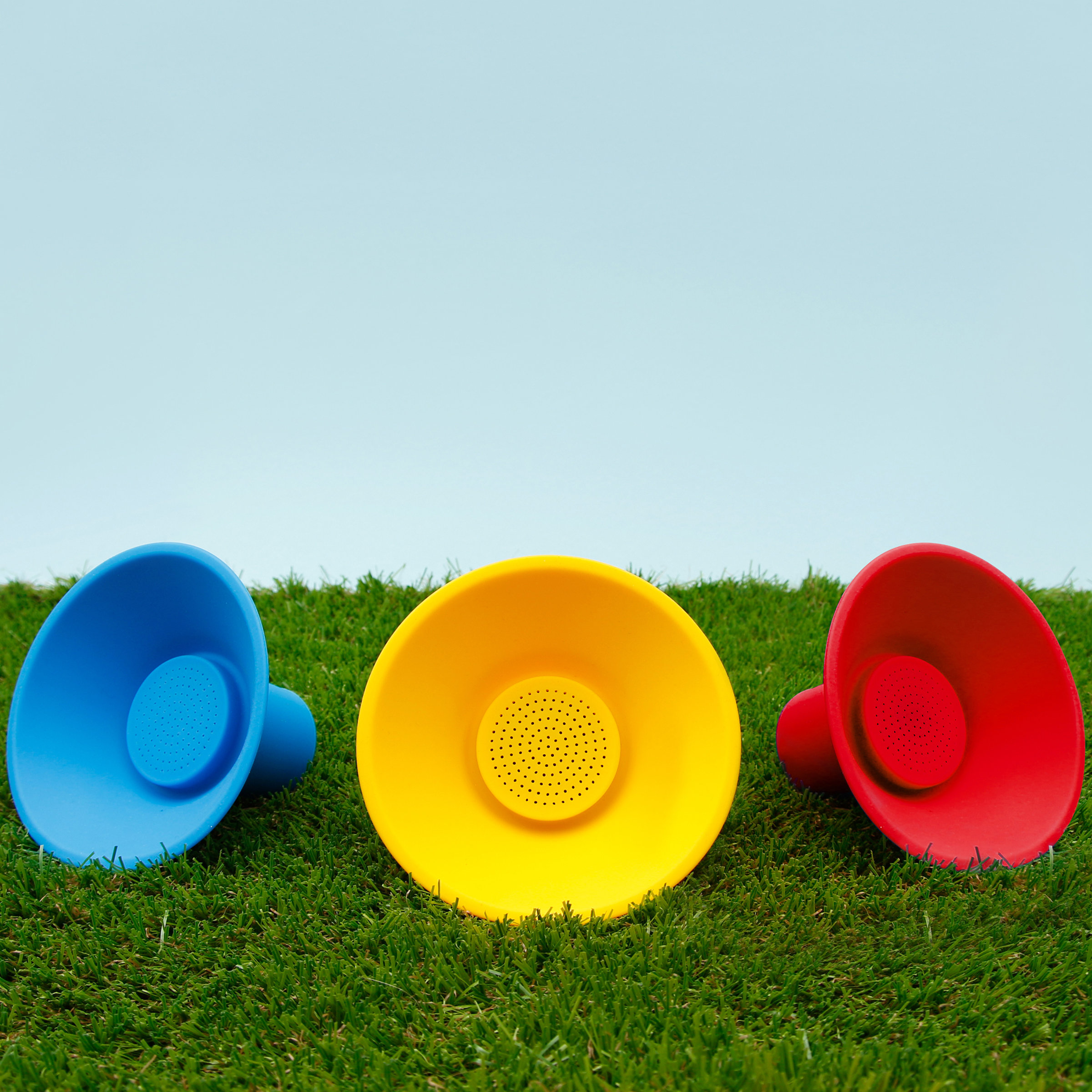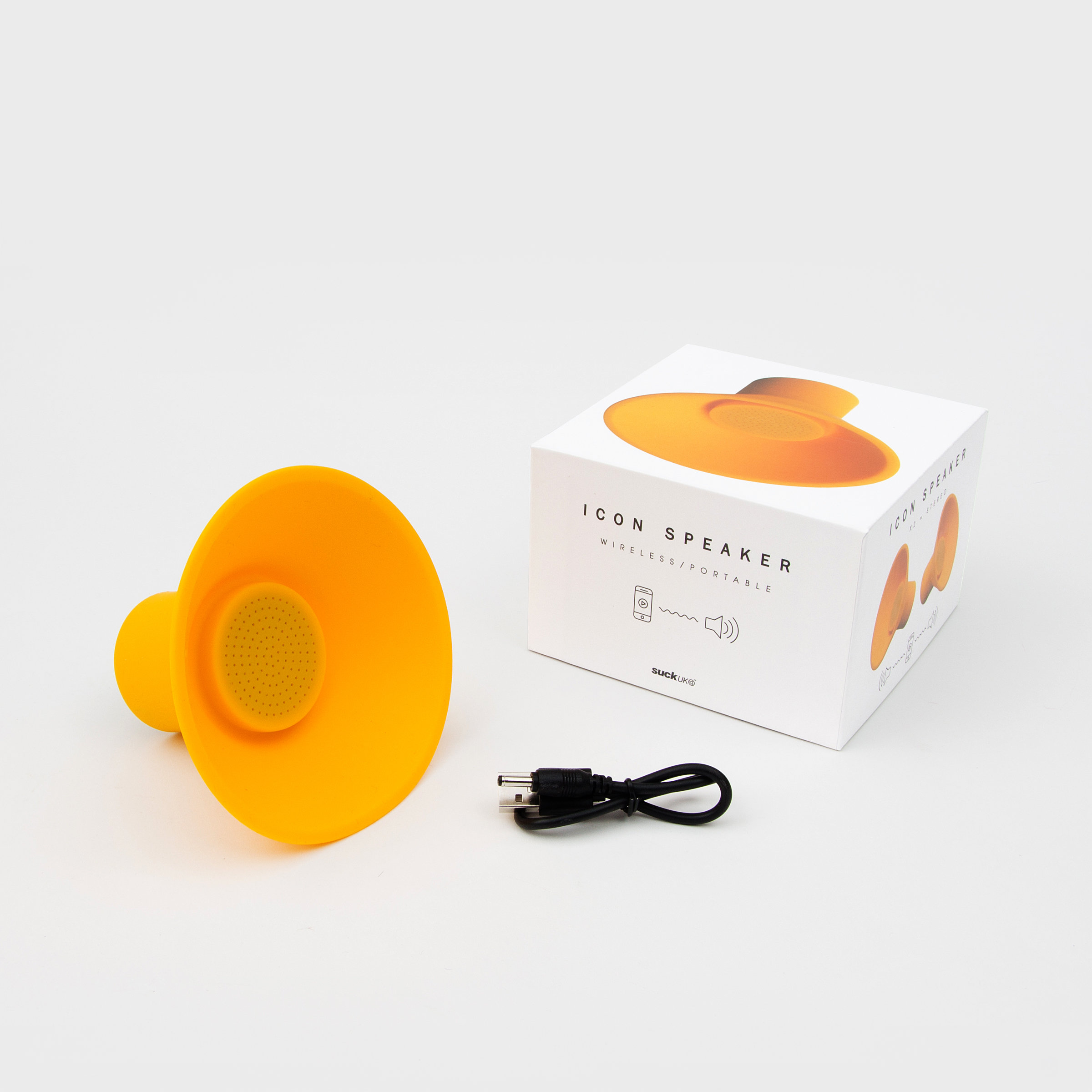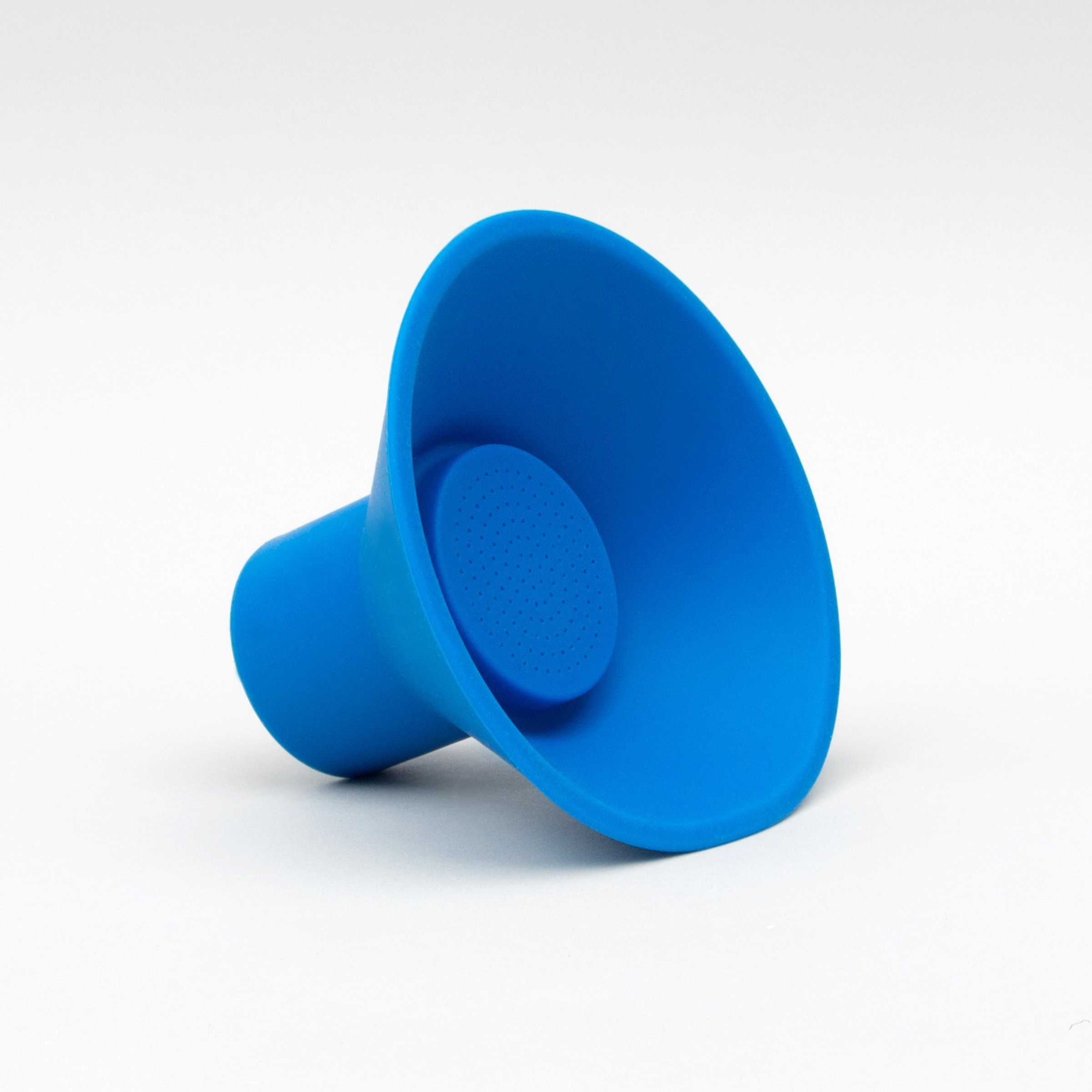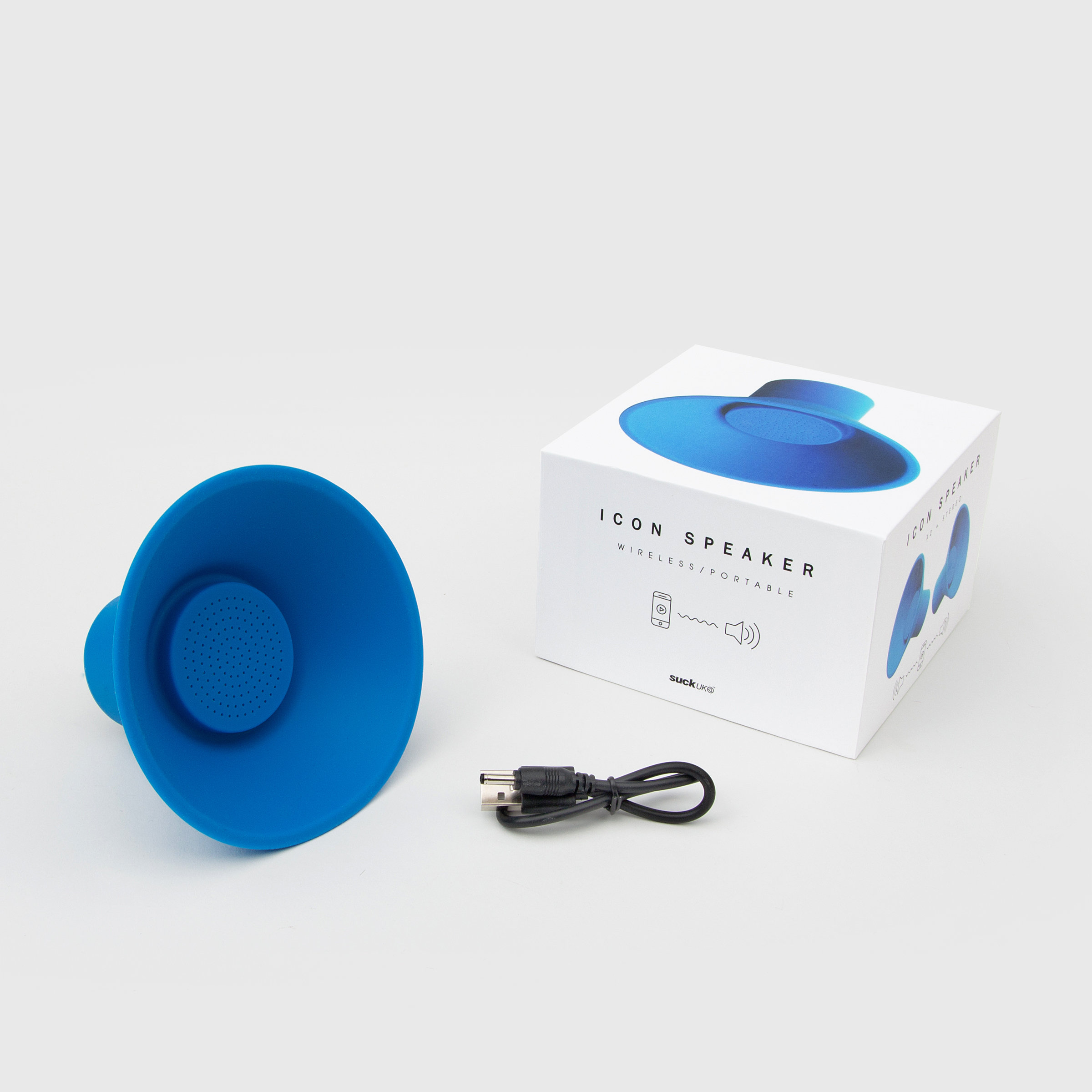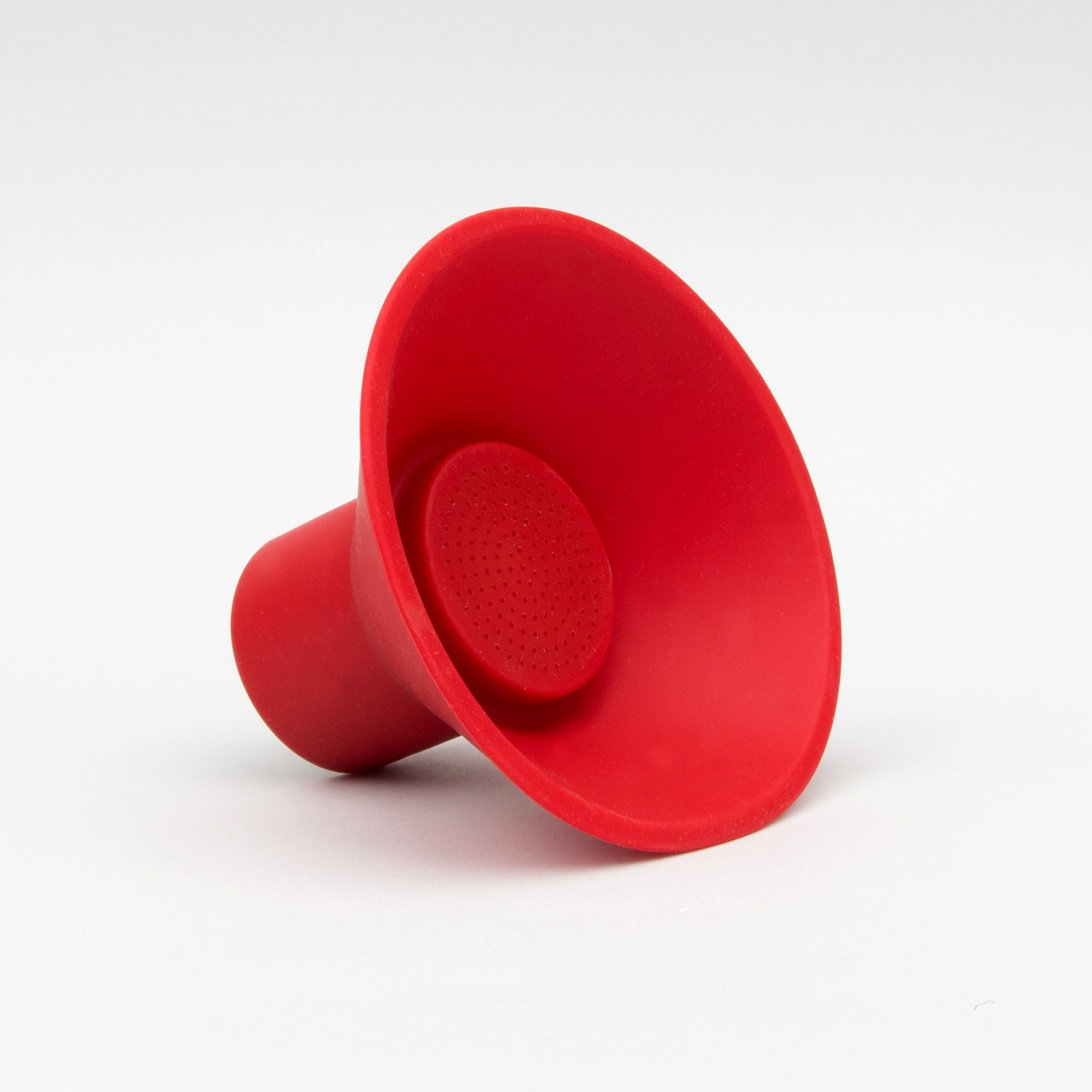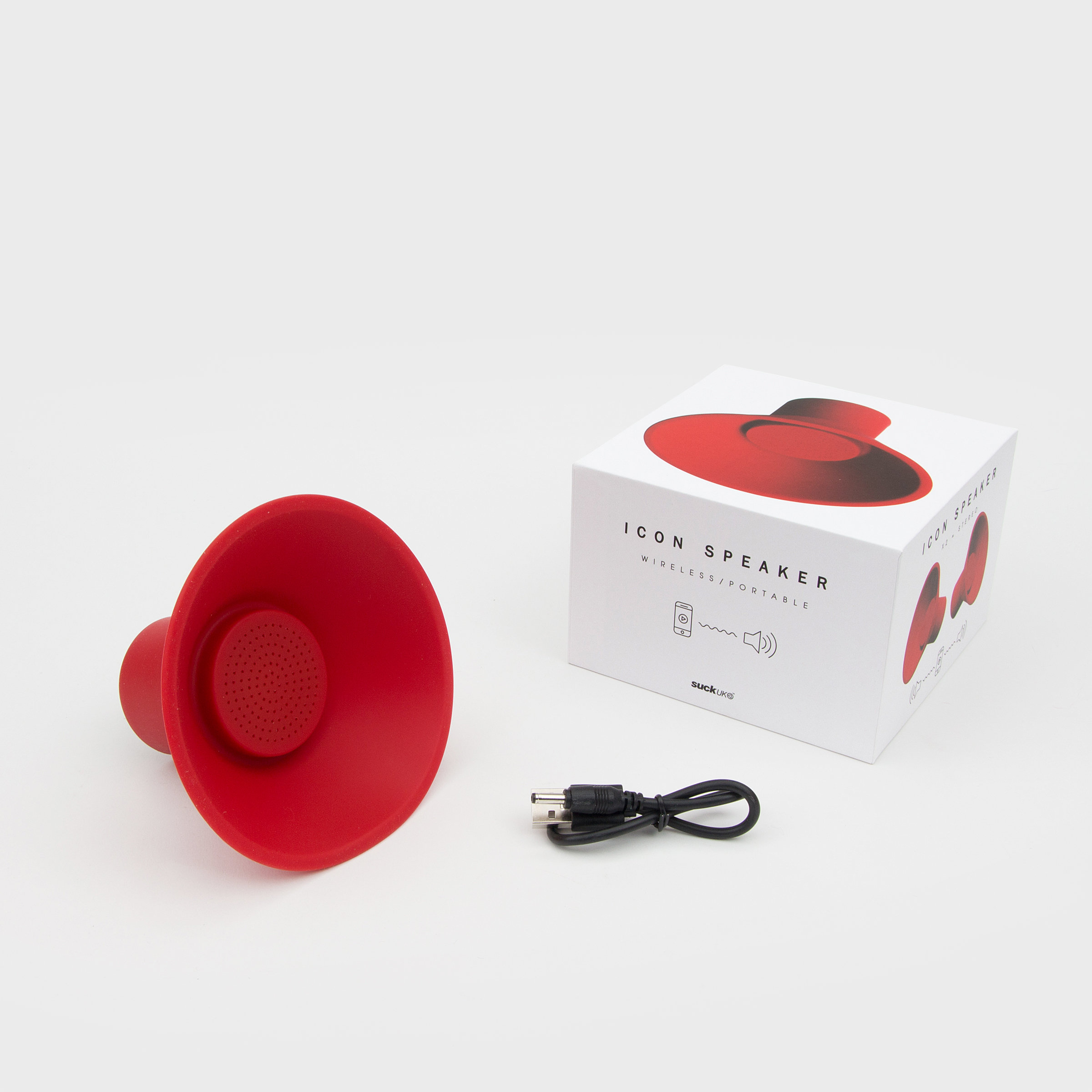 Icon Speaker
Robust portable speaker with archetypal design.
Bluetooth speakers in the shape of the classic sound icon.
Battery life of 8 hours with only 1 hour charging time.
Tough silicone case in bright pop colours.
USB charging cable included.
Connect up your Bluetooth devices to the portable and playful wireless speaker. Whether you're in the park or at a party, simply connect, and play your favourite songs. Two speakers can be wirelessly connected to operate as stereo speakers with the built-in feature of True Wireless Stereo (TWS).
Designed and made by Suck UK
118 x 78 x 118mm | 0.2Kg
The designer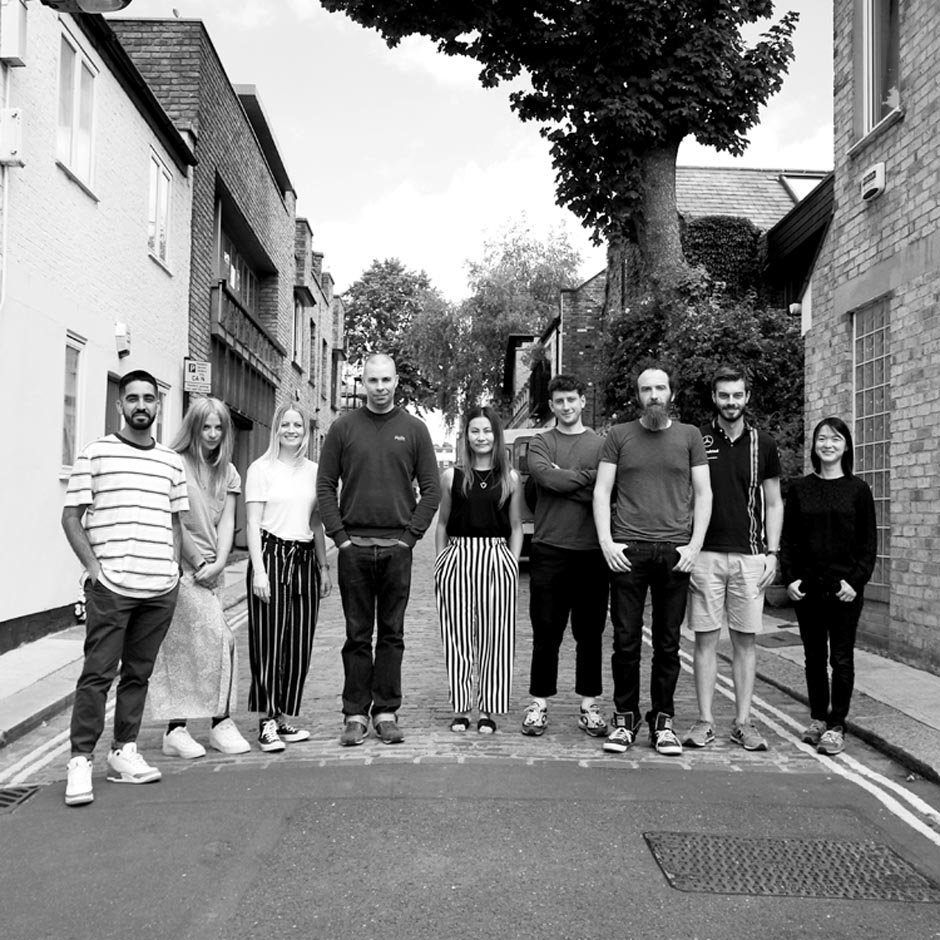 Suck UK Design Team
Mark E Smith once said "if it's me and your granny on bongos, it's the Fall". It's a lot like that here - if it's Sam & Jude and a revolving team of talented creatives, it's Suck UK. From the inception of the company in 1999 Sam & Jude have been the constant driving creative force, but none of that would be possible without a great team of designers and developers who turn these ideas into something great. Once a Sucker always a Sucker.