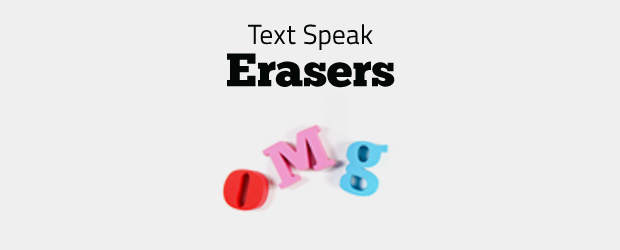 Text Speak Erasers PDFs and Marketing Materials
Colourful erasers & colourful language.
Decorate your desk with Text Speak Erasers. Great gifts for your SMS trigger happy friends. Available in 3 different text speak abreviations, LOL - Laugh Out Loud, OMG - Oh My Gosh, and BFF - Best Friends Forever.