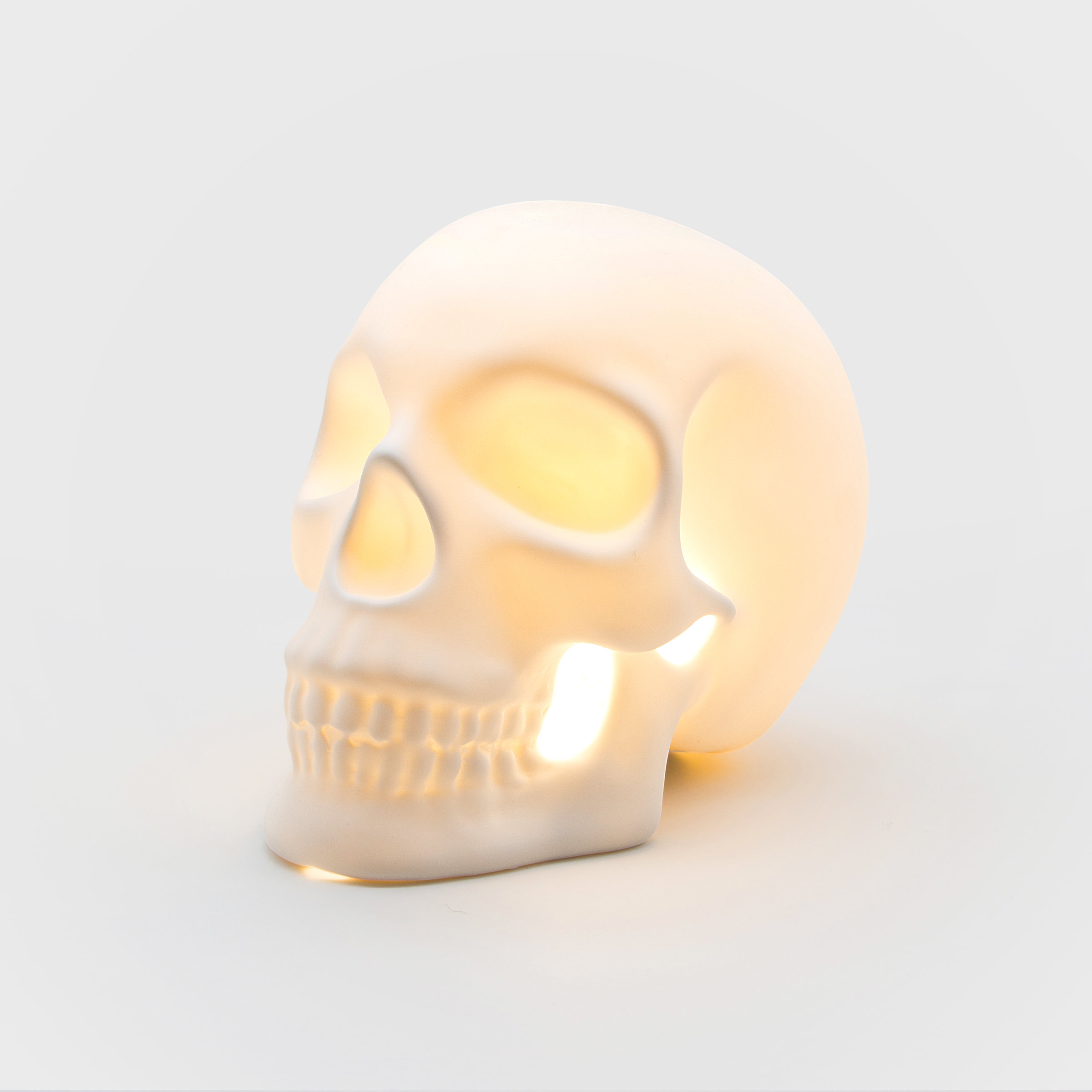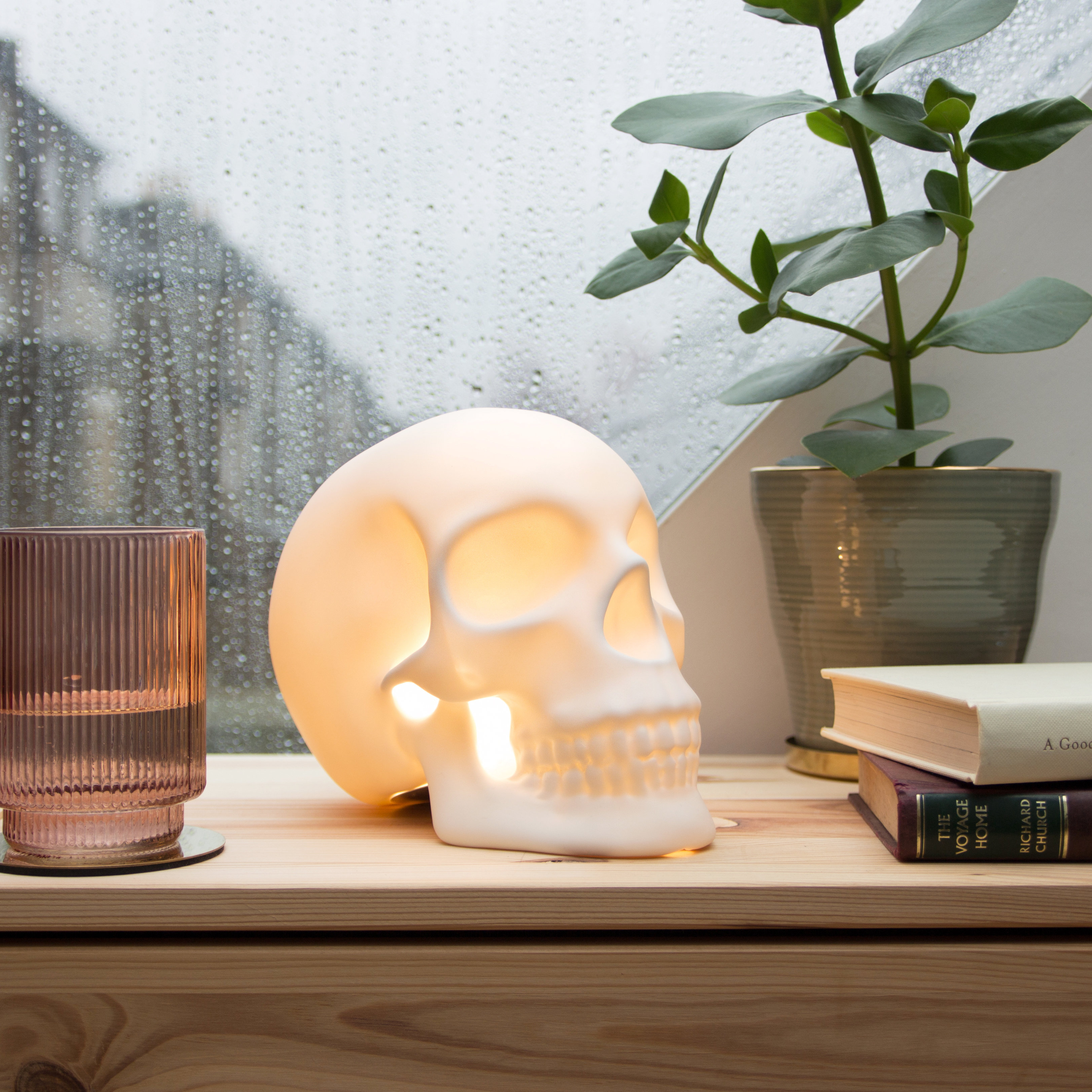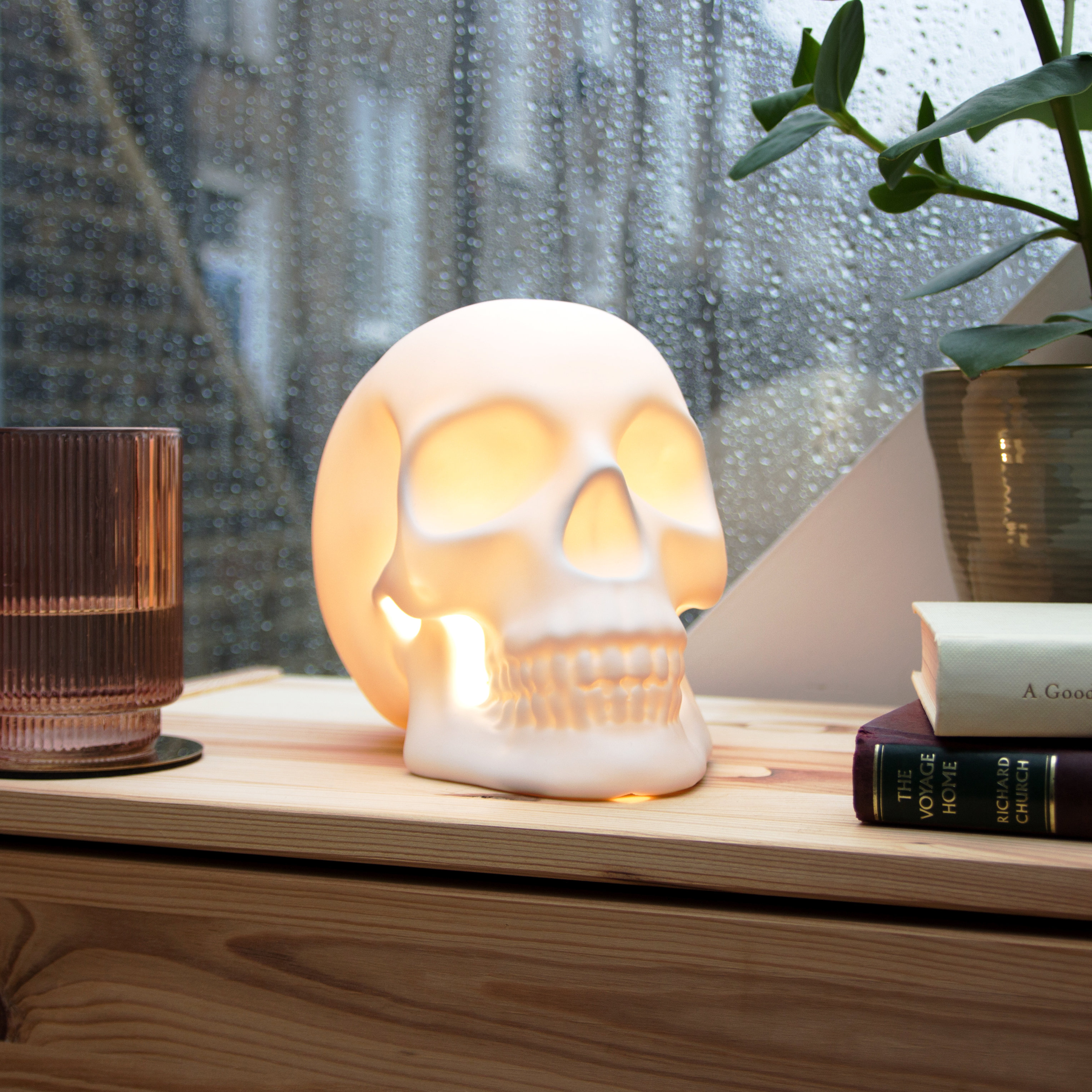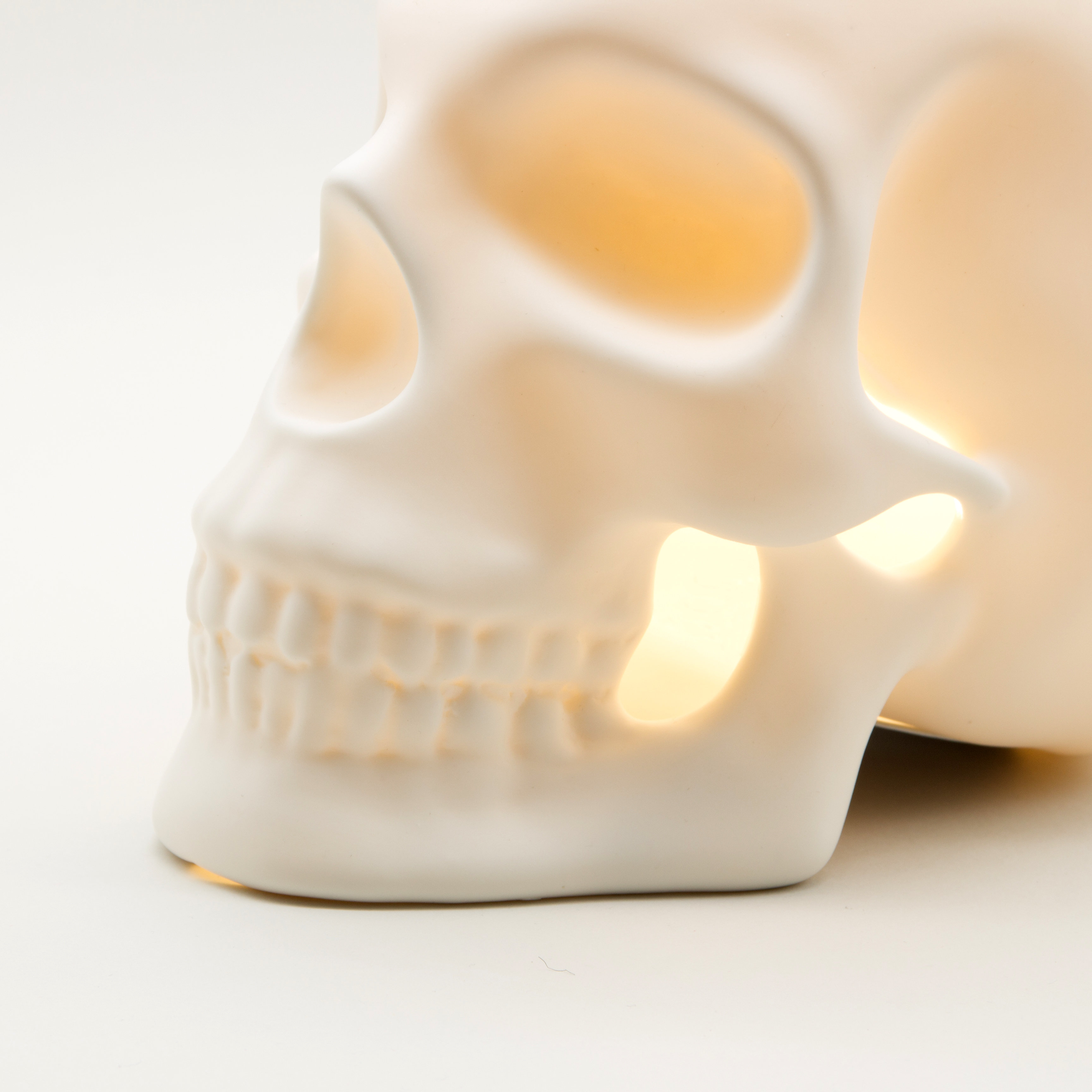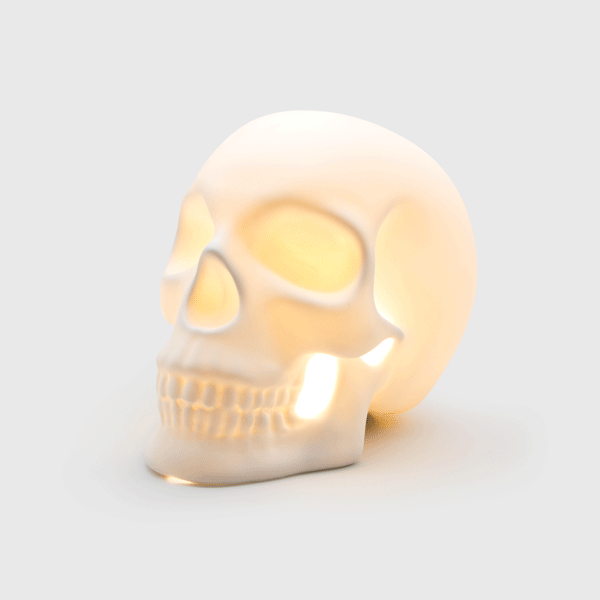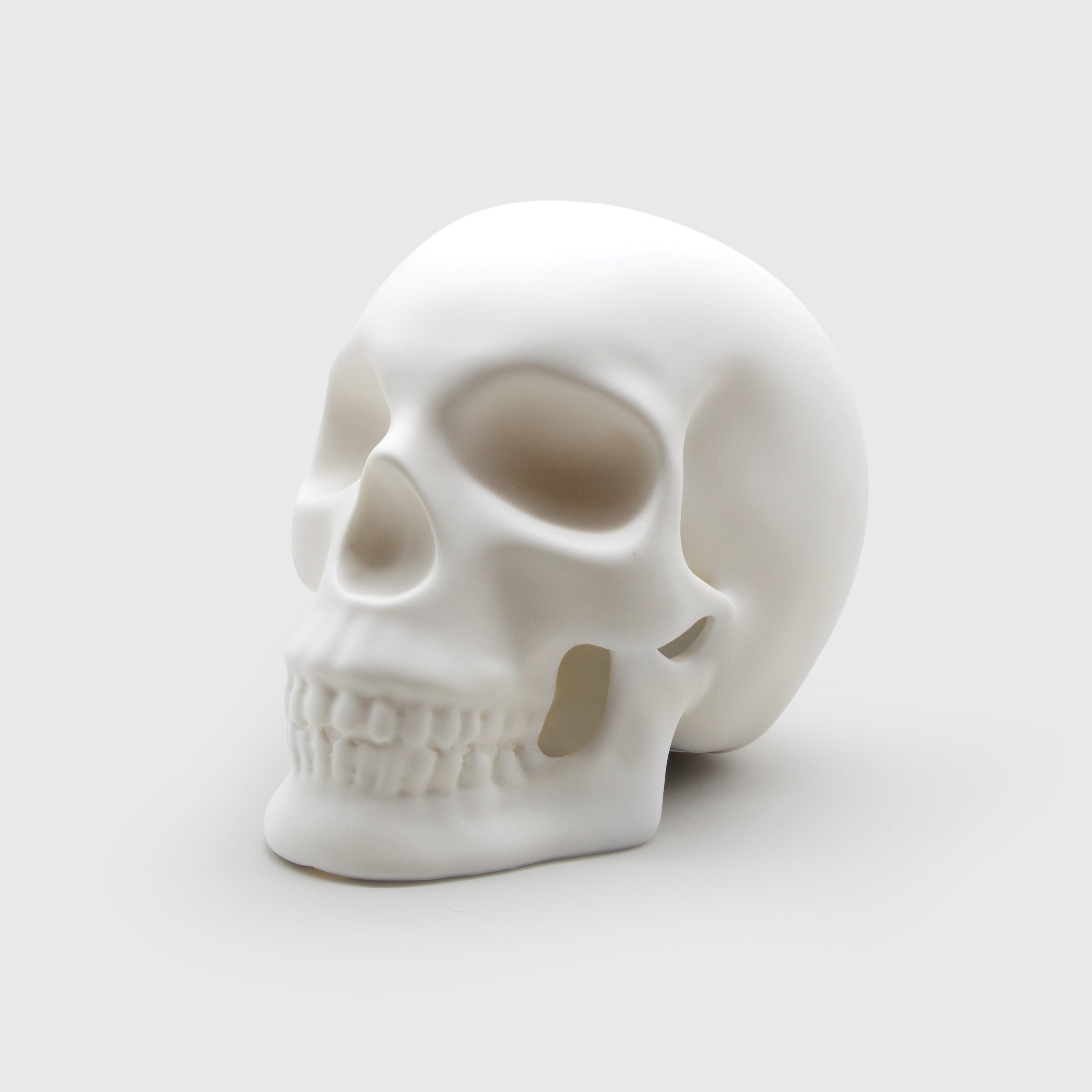 Skull Light
Dead cool ceramic table lamp.
Out-of-the-ordinary, life size, realistic human skull.
Made from 100% natural, unglazed ceramic.
Internal LED lights shine through the translucent surface.
USB powered with inline on/off switch on the cable.
Bring your own Power Supply (Runs from your old phone charger!)
Dramatic, life size, realistically detailed human skull made out of ceramic... with a light inside. The supplied low-power LED light mounts inside and shines through the ceramic creating a warm glow and highlighting the anatomical detail created by the varying thickness of the features. Hand made ceramic. Slight aesthetic imperfections, irregularities and surface variations are a feature and an acceptable part of the process.
Designed and made by Suck UK
130 x 160 x 190mm | 0.8Kg
The designer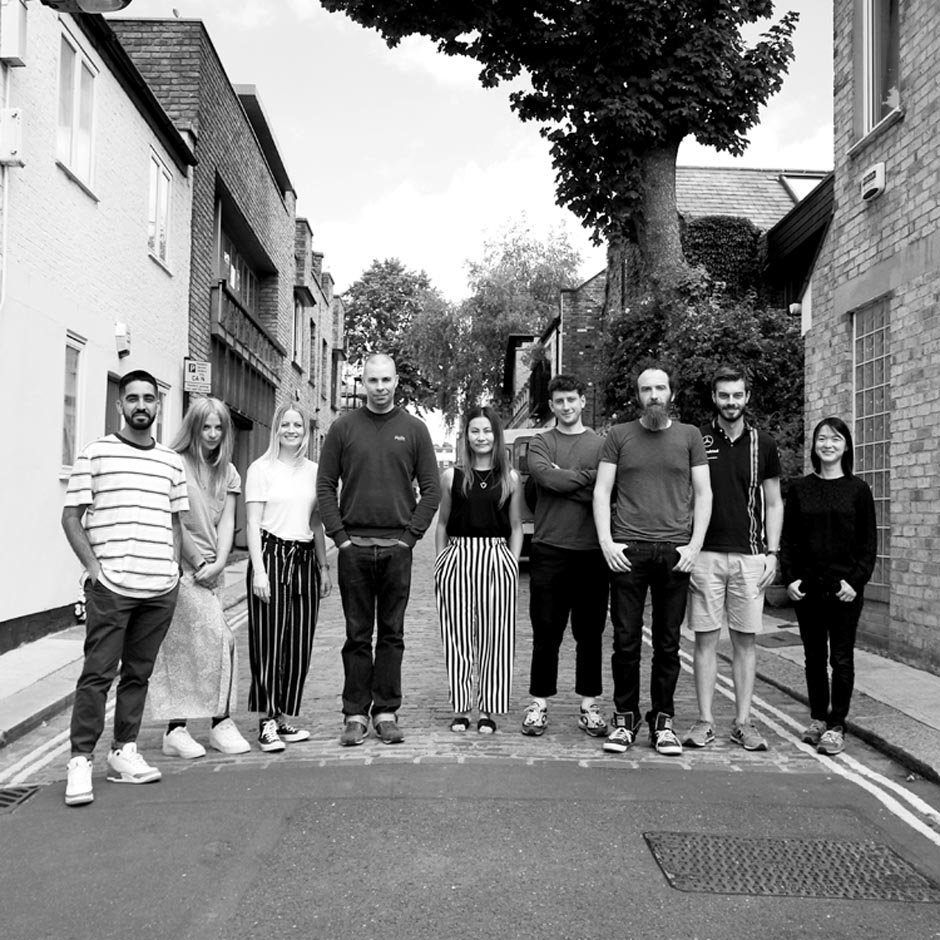 Suck UK Design Team
Mark E Smith once said "if it's me and your granny on bongos, it's the Fall". It's a lot like that here - if it's Sam & Jude and a revolving team of talented creatives, it's Suck UK. From the inception of the company in 1999 Sam & Jude have been the constant driving creative force, but none of that would be possible without a great team of designers and developers who turn these ideas into something great. Once a Sucker always a Sucker.